This article looks at the salaries of professional players in the English Premiership and how much they get when playing for England.
It's important to understand that individual salaries are private contracts and the details are seldom made public. However, there are good sources who tend to be close to players are who have recently retired from the sport.
I've compiled these numbers from some of the more reputable stories I've seen and heard.
How Do Professional Rugby Players Get Paid In England?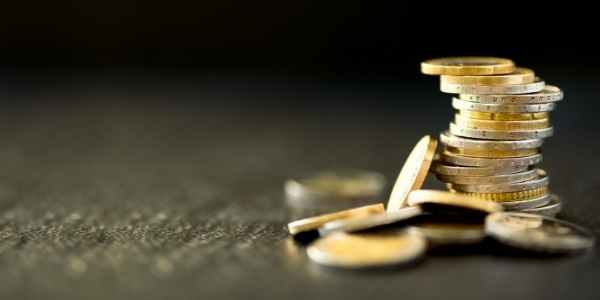 Before we look at average and top sums, we should break down how professional rugby players get paid in England.
A player's entire salary can be made up of several income streams:
Monthly wage from the club
Bonuses for wins
Image rights (when associated with the club)
Endorsements gained through the club
Termination payments (if they are let go while still in contract)
Playing international test rugby
Playing for the British & Irish Lions (every four years)
Playing for the Barbarians (an occasional call-up team)
Players or their agents may also negotiate private endorsements and sponsorship.
What Is The Average Salary Of A Premiership Rugby Player?
The average salary of a Premiership rugby player is about £120K for senior players who don't also play for an international team. As players approach the end of their careers, their salaries will start to drop.
Young players in their first years with a Premiership club can earn about £40K.
Academy players earn about £18K. Many are also attending university and are not considered to be full-time professional players.
The headline figure of £120 has increased significantly since 2015 when the average was reported to be £70K per year.
These are average salaries but some star players are on significantly higher amounts.
However, clubs must keep their whole budget underneath the agreed salary cap for the league.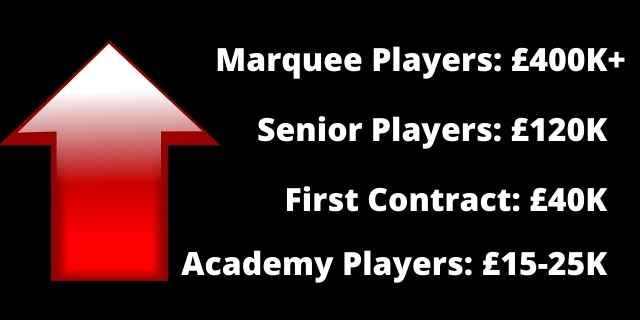 How do English professional clubs afford high salaries?
You may be wondering if the gate receipts are enough to cover these types of salaries. The answer in most cases is probably not.
Many of the clubs have rich owners who dip into their own reserves. Check out our round-up of all the club owners in the England Premiership. If you're interested in a specific club, you'll find links to in-depth articles on each set of owners.
Love a good laugh? Check out our book of Best Rugby Jokes on Amazon – a hilarious collection of quips, jokes, and one liners.
Salaries and top earners at each Premiership club
Are you interested in who are the marquee and top owners at a specific club? Check out any of these articles:
English Premiership Salary Cap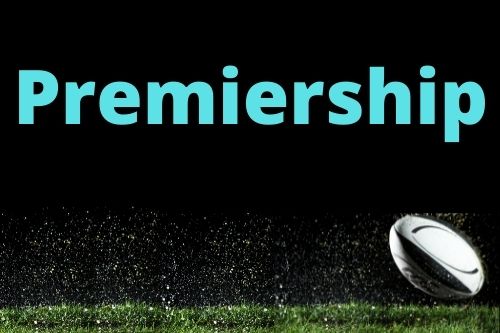 English Premiership clubs are not allowed to exceed an agreed cap on the total salaries for their squad.
The cap is £6.4 million. Clubs can get extra credits for overpayment if they hit targets set by the Rugby Football Union.
Extra credits
For example, they get credits for "homegrown players" who they've brought through their academy systems into full professional contracts.
They also get credits for players who are capped by England. These kinds of credits let clubs pay much higher sums than the average to their marquee players.
Overhauling the system
After several years of rumors, one club was eventually found to be breaching the salary cap in all kinds of nefarious ways.
Saracens were fined heavily and demoted from the Premiership. This also led to an overhaul of how the clubs were audited.
Who Is The Highest Paid Rugby Player In The English Premiership?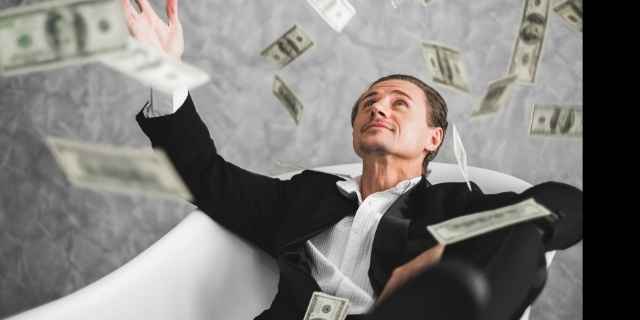 New Zealander Charles Piutau left Ulster to join the Bristol Bears for a reputed salary of £1m. It's said that this is the first million-pound salary in England.
However, the club manager has denied that the salary was this high. If you're curious about how a club could splash so much cash, check out our article on who owns the Bristol Bears.
Bear in mind that Piutau left New Zealand knowing that he wouldn't be picked for his international team while playing abroad. He first played for Wasps in the Premiership.
It's believed that Ulster lured him away for about €700,000 per year. That's about £596,000. That's good money, but Bristol was an upgrade!
You can read the full details in our article on how much Charles Piutau owns.
What about Saracens?
The investigation into Saracens for breaking the salary cap through up some interesting figures for their players.
It's said that outhalf Owen Farrell is on £750K per year. Meanwhile his teammate Maro Itojo is on £825K.
And that's before they get their England bonuses. You can read the full details in these articles:
How does this compare to the French Top 14?
The average salary in the French Top 14 is said to be about €240K – this is about £204K in sterling.
But the stars can earn considerably more. Scottish outhalf Finn Russell is reputed to be on the equivalent of £850K at Racing 92.
But it's South African outhalf, Handre Pollard, who has the higher salary of about £1m per year.
How Much Do Rugby Players Get For Playing For England?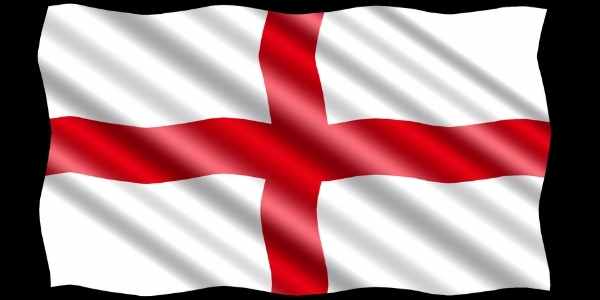 Players don't necessarily get paid when they're only called into a big 45 man training camp.
The ones who make the cut get match-day fees. Before the pandemic, the match fees were about £23K for players in the 23-man squad picked for a match.
The players agreed to a £6K cut in the matchday fees during the 2021 restricted season. But they also negotiated a different payment structure for the much smaller squad of 28 players.
The players agreed amongst themselves that all of them would share in the total budget, regardless of whether someone got match minutes or not. This reflected the sacrifices every player had to make to keep to the terms of Covid restrictions.
How much does the England manager earn?
Eddie Jones is reputed to be on about £750K per year.
This pales in comparison with his soccer counterpart, who earns £3m for managing the England football team.
What About Playing Sevens For England?
The RFU came close to shelving the professional sevens program but is now providing contracts to a number of male and female players.
Check out our article on how much England sevens players are paid.
How Much Do British And Irish Lions Players Get Paid?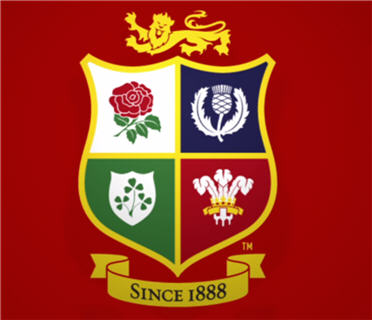 English players often make up the majority of a British and Irish Lions squad. The tournament that comes around every four years can be a nice top-up to the usual salary.
Squad players earned £75,000 for the tour unless their stay was cut short through injury.
If the Lions had won the 2021 series in South Africa, they would each have got a bonus of £10K. Unfortunately, they returned home without the extras!
Take Our Rugby Quiz!
Think you know your rugby?

Let's see if you can match the quote to the player or coach!
Here are seven quotes. How well will you do?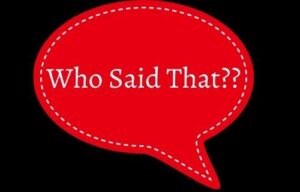 What About Other Countries And Competitions?
Here are other Six Nations countries:
We have an in-depth article on how much New Zealand players and the All Blacks earn.
And we've also looked at how much Australian rugby players earn in Super Rugby and when playing for the Wallabies.
Sticking with the southern hemisphere, you can check out our article on salaries of South African players in Super Rugby or for the Springboks.
You can also check out how much players earn in Major League Rugby in the United States.
Ever wondered about referees? We have an article on how much rugby referees are paid at the elite level.