Charles Piutau signed with Bristol Bears in 2018 after a stint with Ulster. Before leaving New Zealand, Piutau played with the Auckland Blues.
This article looks at Charles Piutau's salary. We'll examine his current rugby contract, and what factors led to his ability to negotiate his high value.
We'll look at how he compares with teammates at his club and with the players in the same position in other Premiership clubs.
What Is Charles Piutau's Current Salary?
Charles Piutau's salary is currently one million pounds at the Bristol Bears. This makes him the highest-paid player in the Premiership.
Piutau extended his contract in 2020 to run up to mid-2022. He has been linked with a move to a French Top 14 club for the next season.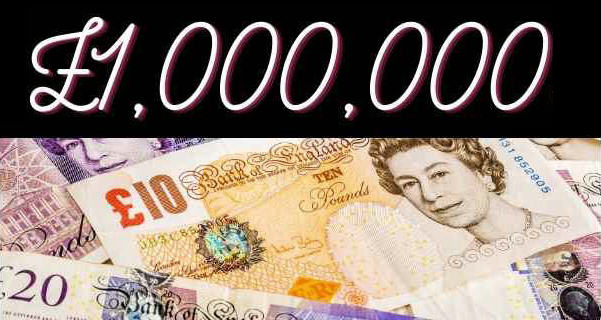 To put his age into context, Piutau was born in 1991. The average retirement age of fullbacks in the Premiership is about thirty-four.
This means that he could have several more contract negotiations ahead of him. But will he continue to command a top salary in his next negotiations? We don't think so.
Read on to understand why.
New Zealand Premium?
Players from New Zealand seem to command an automatic premium in the Premiership. But is this always deserved?
Not always!
Disappointing
Take Lima Sopoaga for example. It's true that the New Zealander's salary at Wasps was about half the amount that Piutau earns. But he was still earning half a million quid!
Unfortunately, Sopoaga struggled in the Premiership. So much so, that the sportswriters for the London Times voted him as the Premiership's worst signing of the 2018/19 season.
Ouch!
Meeting expectations
In contrast, another New Zealander at the Bristol Bears has been an outstanding signing.
No, we're not talking about Charles Piutau. We're talking about Steven Luatua who was on the shortlist for the Premiership "player of the season" award in the same season that Sopoaga garnered opposite ratings.
Has Piutau lived up to expectations?
Piutau's first seasons at Bristol delighted the supporters. His performances seemed worth every penny paid.
There's no sight better than a burly bloke with twinkle-toes, and Piutau lit up the field with his breaks from deep.
His form dipped in the 2021/2022 season, and Bristol's position in the league dropped accordingly.
Is age catching up with the big back? It's too early to say.
However, a run of poor form through a full season will impact on his ability to command the same high salary in his next contract negotiations.
How Does Piutau Compare To Other Players?
It's worth looking at two different comparisons:
how Charles Piutau compares to other players at his club.
how Charles Piutau compares to other fullbacks in England.
Let's start with the club.
Is Charles Piutau the highest-paid player at Bristol Bears?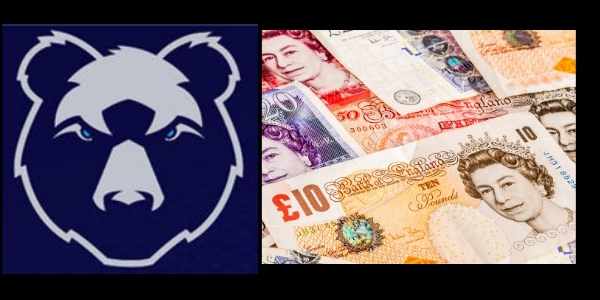 Piutau joined the Bristol Bears as a marquee player. This means that he was one of two possible nominees by the club for high-paid players outside the salary cap.
You can read more about the cap in our general article on salaries at the Bristol Bears.
We've already mentioned that Piutau is the highest-paid player in the Premiership. So, of course, he's the highest-paid at his club.
However, there are two other New Zealanders earning significant salaries at the club. Both Steven Luatua and Semi Radrada are above £500K. You can check out the specific details:
How does Piutau compare to other fullbacks in England?
The next highest-earning player in Piutau's typical position is also from outside England.
Stuart Hogg, the Scottish fullback, earns a bit over half of what Piutau takes home.
What Factors Contribute To Piutau's High Salary?
In our overview of salaries in English rugby, we estimate that the average salary in the Premiership is about £120K per year.
That level of pay can be expected by the many experienced players in the Premiership who never quite made it to international level.
Charles Piutau has also not played senior international rugby. So, what are the factors that allow him to command a top salary?
Former All Black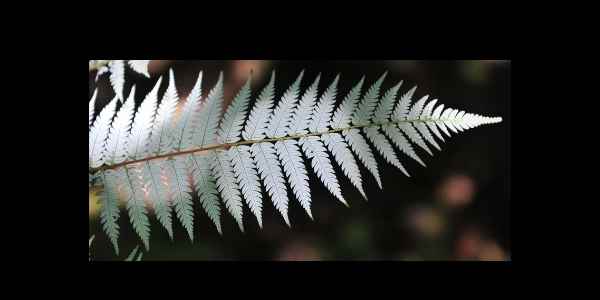 We've already mentioned that former All Blacks always seem to command a premium salary abroad – whether deserved or not.
We raise our eyebrows at wages earned by some guys who picked up a few New Zealand caps before disappearing quickly from the squad.
However, Piutau isn't one of that number. He played underage representative rugby for both Tonga and New Zealand, before getting his first cap for the All Blacks in 2013.
Piutau has a very respectable seventeen caps for the All Blacks. The New Zealand coaches don't persist with players who don't quite hack it at the top level of the sport.
But why didn't Piutau get more caps if he's worth a million bucks? This had nothing to do with his ability.
There's no doubt that Piutau would have gone to the 2015 Rugby World Cup with the All Blacks if he hadn't signed an overseas contract that year.
Excluded for reasons other than ability
Piutau agreed to join Ulster in March 2015 – however, he wasn't going to move until the Summer of 2016. If he could stay with the Auckland Blues until then, he would not be an overseas player when the World Cup rolled around.
However, the New Zealand Union (NZRFU) was furious about a top player leaving the country. The Blues weren't allowed to extend Piutau's contract.
Worst of all for the fullback, he wasn't selected for the 2015 World Cup squad. That was the end of his international days with the All Blacks.
Ironically, this probably increased his value to potential clubs. Why so?
Availability to his club
Why should getting dropped from a national squad increase a player's value? Well, this only applies to senior players still in their prime.
By leaving his international days behind, Piutau was no longer lost to a club during the international windows during the Premiership season.
Less wear and tear outside the club
By not playing on summer and autumn tours with his national team, the player gets the benefit of rest and recuperation for a full off-season.
The club knows that the player won't return injured from a series of tough test matches against the likes of the Springboks, the Wallabies, and the top-tier nations in Europe.
Position
Position on the field is another factor that plays a major part in player salaries.
Esportif are sports agents who publish statistics for which positions earn the most in the Premiership. This is the list in descending order:
Flyhalf
Fullback
Scrumhalf
Locks (either 4 or 5)
Tighthead prop
Centres (12 or 13)
Blindside flanker
Wings
Loosehead prop
Openside flanker
Eight
Hooker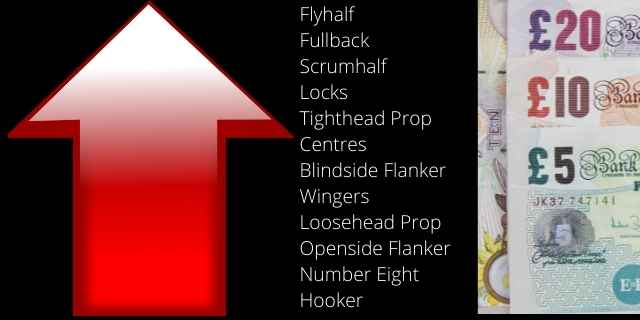 Piutau usually plays fullback although he can slot in at wing and occasionally at centre.
Fullbacks happen to be the second highest position on average across the Premiership.