Here is our pick of the world's greatest scrum halves that we've seen play rugby.
This article runs through their most memorable achievements and why they've made our cut.
So, how did we decide the player rankings? Read on.
Rules For Our Ratings
We had a few ground rules for making our selections. You may be surprised by our picks, but these factors ruled out some great players.
Played international rugby since 1980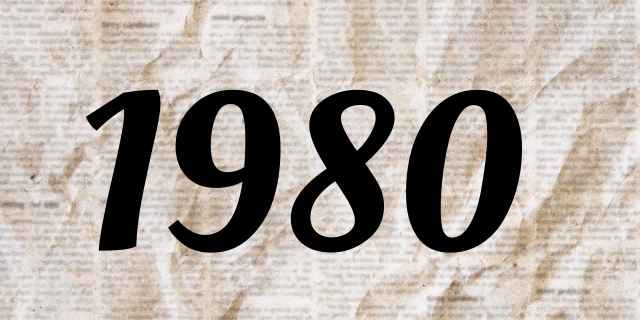 We only selected from scrum halves that played since 1980. Why? Because we saw them play!
That rules out legends of the game like Gareth Edwards of Wales and South Africa's Danie Craven.
Craven's heyday was in the 1930s. We also omit Australia's Ken Catchpole who ruled from nine through the 1960s. Gareth Edwards was king in the 1970s.
Currently retired from international rugby
We ruled out players who are still playing at the highest level.
New Zealand's Aaron Smith may well displace one of our choices when he hangs up his boots.
Enough rules, already! Let's work our way up to the greatest.
Number #4: Nick Farr-Jones (Australia)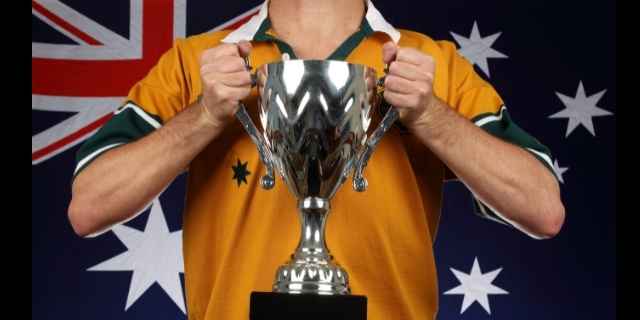 Nick Farr-Jones played for the Wallabies for nearly a decade from 1984 to 1993.
His worth to the team is made clear from his 63 caps out of seventy tests played by the Wallabies over that period.
Farr-Jones played before the advent of professional rugby. His first appearance for the Wallabies came when he was studying law in Sydney. He is one of several top players who became lawyers.
Key achievements
It's hard to picture Farr-Jones without the legendary fly half Michael Lynagh beside him.
Add in mercurial winger David Campese and you've got the trio known as the Holy Trinity.
Indeed, Lynagh is on our short list of the greatest flyhalves, while Campo makes the grade of our choices for greatest wingers.
The young Farr-Jones played in the 1987 World Cup which was generally considered to be disappointing for Australia who lost to France in their semi-final.
But the scrum half had displayed his keen abilities to control a game. He was made captain after the World Cup and led the Wallabies for a whopping thirty-six tests.
Farr-Jones famously lifted the 1991 World Cup. The Wallabies got a scare from Ireland in a tight quarter-final in Dublin before going on to beat the All Blacks in the semi-final.
The final was played at Twickenham against England. Farr-Jones captained his team to receive the trophy from Queen Elizabeth.
Key skills
Farr-Jones was bigger than many scrum halves back then and now. His height of 6'1 is a couple of inches taller than the average height of modern elite nines.
He used his height and strength to snipe from the base of scrums and rucks. Farr-Jones key skill was to break up the blind side.
He terrorized opposition back rows because he had the speed to break past them and the strength to protect the ball when tackled.
Leadership in adversity
Farr-Jones had his ups and downs during his lengthy tenure as captain of the Wallabies. But great leaders simply learn from adversity and get stronger.
His Wallabies team lost the British & Irish Lions series in 1989. Farr-Jones unusually lost his composure when given a torrid time by Welsh scrum half Robert Jones.
His captaincy was seriously under question the following year after two losses to the All Blacks. But he drove the Wallabies to a 21-9 win in Wellington.
After that victory, he and Tim Horan stripped naked and went for a swim in the very cold waters of Wellington harbor!
Farr-Jones carried a knee injury into the 1991 World Cup. He was rested for a pool match against Wales and had to go off early in the quarter-final against Ireland.
But he returned for the semi-final and final to win famous victories and lift the trophy.
Number #3: Agustin Pichot (Argentina)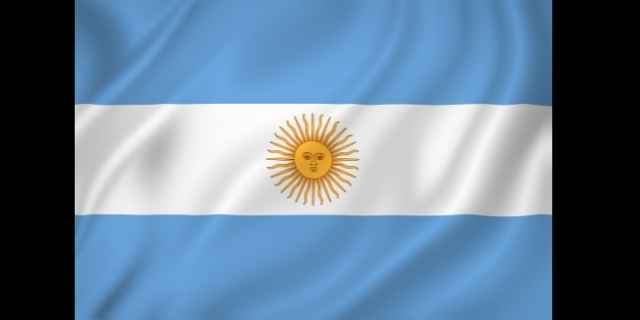 Agustin Pichot got his first cap for Argentina aged twenty and went on to play for a period that spanned four world cups.
Pichot was unmistakable on the pitch, sporting long flowing black hair and socks rolled down to the ankles.
He played with speed, flair, and vision and always had an eye for a break.
He controlled and directed Argentina's strong pack around the field, putting carriers through gaps that only he could see.
He was the beating heart of a great Pumas team that lit up the 2007 Rugby World Cup and finished in third place.
That was an outstanding team. One of Pichot's teammates is on our list of the best number eights in modern rugby.
Before that tournament, he captained Argentina to wins against England, Ireland, Scotland, Wales, and France from his first match as skipper in 2000.
Leadership
Pichot's leadership qualities weren't just recognized by the Argentina coaches.
He played club rugby for years in France when he left Bristol for Stade Francais. He captained the Parisien team to win the championship in 2007.
When Pichot gathered his team together on the pitch before a match, the biggest and burliest of forwards listened keenly as he urged them to put everything into the match.
Number #2: Joost Van Der Westhuizen (South Africa)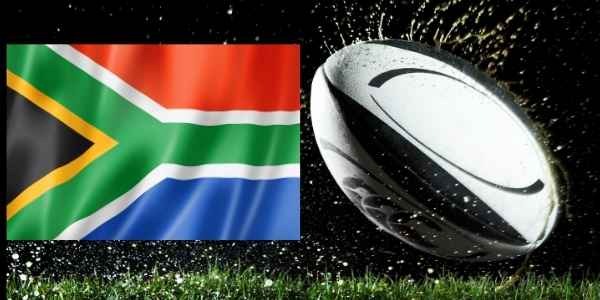 There was a time in the rugby world when fans of teams facing the Springboks were more afraid of their scrum half than their huge and gnarly forwards.
That was partly because this South African number nine was as large and tough as a flanker.
Key skills
Joost van der Westhuizen was six foot two inches tall and had a strong frame. He also had excellent acceleration.
His sniping from the back of scrums for tries was unparalleled. His international try-scoring rate is still extraordinary: 38 tries in 89 caps.
Achievements
Van der Westhuizen was a one-club man, playing his entire career of ten years for the Blue Bulls.
When South Africa hosted the 1995 World Cup, the All Blacks arrived as favorites.
A devastating young winger named Jonah Lomu lit up the competition and scored four tries in the semi-final against England.
The Springboks were up against it in the final but tackled New Zealand to a standstill. Van der Westhuizen was a key part of the defense that won the trophy for the Springboks.
Number #1: George Gregan (Australia)
Our pick for the greatest scrum half in the modern game is George Gregan of Australia.
Gregan was born in Zambia but moved to Australia when he was two years old.
His build is typical of a scrum half: at five foot eight, he was a small but dynamic player who controlled games with superb passing skills.
Breaking onto the scene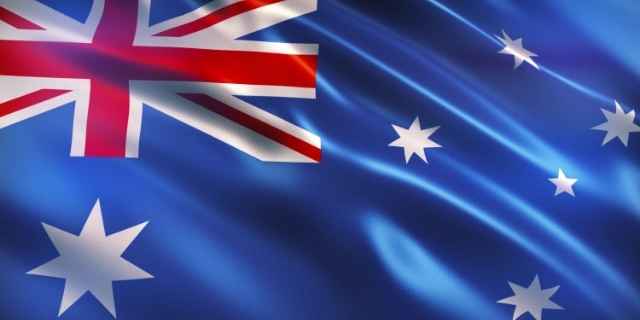 You probably know that tackling players as they jump to catch a high ball is an offense in rugby. The tackler must wait until the jumper's feet have hit the ground.
But what about when a winger is diving across the try line? We discuss this in our article on tackling in the air.
Take a look at what is considered one of the greatest tackles in the sport.
A young George Gregan, with only four caps, tackles the great All Black winger Jeff Wilson as he is in mid-dive for a try.
That tackle won the Bledisloe Cup for the Wallabies. It also set Gregan off on a stellar career that spanned 139 international tests.
Key skills
George Gregan's key skill was a pass of laser-focused accuracy. He kept the forwards playing at a high tempo and seemed to pick the correct runner off a ruck every time.
Perhaps the greatest appreciator of Gregan's skills was fly half Stephen Larkham. The duo played together at club level (the Brumbies) and combined for seventy-nine international tests.
Their understanding was crucial to Australia's success.
Key achievements
Gregan was the starting scrum half for Australia in the 1999 World Cup.
The Wallabies beat South Africa, the defending champions, in the semi-final. They then ran up a commanding score in their win against France to lift the trophy.
The nine was captain of the Wallabies when they lost to England in the final of the 2003 World Cup.
Almost a stereotype of the "gobby" scrum half!
Scrum halves are stereotyped as being yappy characters who bark orders at their forwards and insults at the opposition.
George Gregan had this down in spades. He famously sledged the All Blacks as his team entered the final minutes of the 2003 World Cup sem-final with a clear upper hand.
Gregan faced the exhausted New Zealand forwards across a ruck and taunted them:
Four more years, boys. Four more years.
He was reminding his opponents that they had a long wait to try again. I thought it was highly unsporting at the time and I still think so!
I can't imagine that the All Blacks were sorry to see the Wallabies lose against England in the final!
Two years earlier, Gregan had been equally contemptuous of his opposition when Australia won the test series against the British & Irish Lions.
He mimed blowing smoke from a gun. I suspect that would bring a hefty fine now.
But annoying as he could be, I also think he was the best scrum half I've seen play!
Part of his success was his competitive drive.
More About Scrum Halves
Check out our article on the role of scrum halves in rugby union.
Scrum halves should be the best passers on a team and have mastery of a wide variety. Check out our article on the many types of passes in rugby.