Major League Rugby in the United States imposes a salary cap on all franchises. For each roster, the maximum is $500,000 across all players.
MLR clubs provide very little information on individual salaries for their star or inexperienced players. So, without official facts – let's make some educated guesses on how much MLR rugby players earn.
You can also check out our articles on:
How Much Do MLR Rugby Players Make?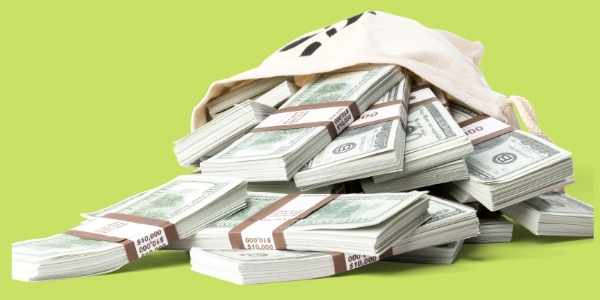 If we take the LA Gilitnis as an example, they had a 37-man squad for 2021/22. Assuming that the players receive equal pay, their earnings would be $13,500 each to reach the salary cap.
However, it's rarely the case in professional sports that all players are paid the same. Instead, a combination of skill, experience, and international caps influence player salaries.
For instance, it was reported that the two Australian stars of LA Giltiinis, Ashley Cooper and Matt Giteau, were on contracts worth $45,000. That means that some players are on considerably less.
Average salaries in MLR
Star players in Major League Rugby earn up to a capped maximum of $45K per season.
Senior players with international caps earn from $20K to $30K.
Mid-range players with several years experience earn from $10K to $20K.
Part-time players are on a pay-to-play basis at minimum wage.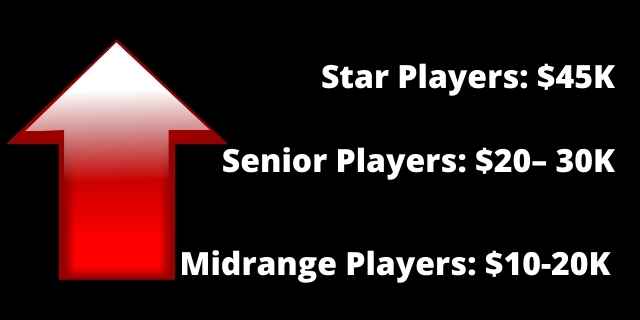 Specific franchises
If you're interested in a specific franchise, you'll find the details in one of these overviews:
How Do MLR Player Salaries Compare To Other Sports?
Let's take a look at how MLR salaries stack up against other professional sports in the USA.
There's no point looking at the massive earners in sports like the NFL and the NBA. Instead, we'll compare MLR with other niche professional team sports.
I've taken a look at the salaries in Minor League Baseball, Minor League Basketball, and Minor League Hockey. Here's a table to illustrate:
How Do MLR Rugby Players Supplement Their Salaries?
Obviously, a $10K salary in Los Angeles is not enough to support any individual.
However, there are several ways that MLR rugby players can supplement their salaries. These include:
Separate jobs and professions outside of the rugby season
Extra employment as rugby coaches within the club
Extra employment via the franchise owners or sponsors
Separate jobs outside the MLR season
The MLR season starts in April and goes for seven months, with playoffs in early August. The MLR off-season is from August until February the following year.
Outside of their time on the pitch, players are free to pursue other jobs that they may have or grow their personal brands.
Some players pursue other passions as careers to make extra money on the side.
For example, NOLA Gold's Cam Dolan is an L+A Commercial Real Estate agent when he's not tearing up the field.
Many fans speculate that various players may work as personal trainers at gyms or private contracts.
Extra employment as coaches within the club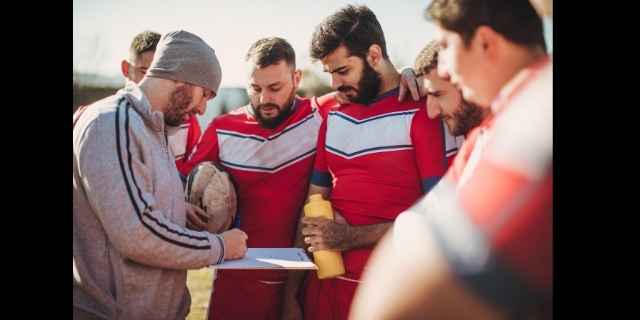 Former England and Harlequins winger Ben Foden was recruited to Rugby United New York by the club's previous owner James Kennedy.
Foden was one of the first high-profile international players to join the MLR. A salary of around $45K would be a significant drop from English professional rugby standards.
So, how was Foden lured to the Big Apple for lower pay?
In part, James Kennedy was able to increase Foden's overall financial package by hiring him as a coach as well as a player.
Extra employment via the business owner
Other than coaching, MLR rugby players gain extra employment from the club owners in their private businesses.
For instance, several RUNY players reportedly worked for James Kennedy's construction company.
As another example, ATAVUS is a company that helps rugby coaches develop training techniques for successful athletes. They are affiliated with the MLR franchise Seattle Seawolves.
Seawolves player Ben Landry was also working in the sales department for ATAVUS while playing.
MLR franchises must be careful about top-ups
In virtually all top-flight leagues across various sports, financial fair play is highly regulated. From the English premiership to the NBA, clubs are allowed to spend only what's within their budget.
As such, MLR clubs must adhere to their salary caps. Therefore, any efforts to give players additional compensation outside the contract can attract massive fines.
Moreover, it can result in relegation, as was the case with Saracens. The North London club was found guilty of making several undisclosed payments. As a result, the tribunal fined the team and deducted them 105 points.
Can MLR Franchises Increase Their Salary Cap?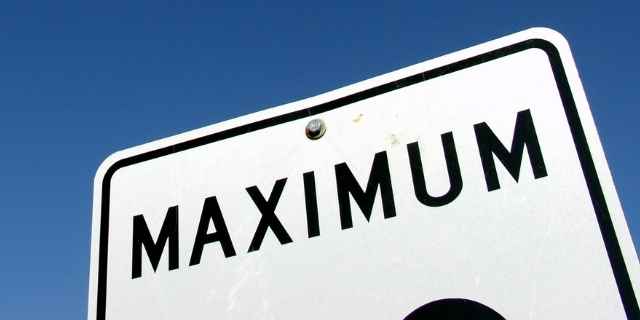 At present, the salary cap for MLR teams is $500K. However, with incentives from Major League Rugby, clubs can increase their salary cap by investing in player development programs. There are reports that the salary cap rise may be anywhere between 5% and 10%.
The Grassroots Development Incentive (GDI) Program
The growth of rugby at the grassroots level in North America is essential to ensuring the sport's overall success.
To help encourage players to promote the sport at the grassroots level, MLR instituted a Grassroots Development Incentive (GDI) Program.
Teams that participated in the program have the opportunity to increase the salary cap and make more money while promoting rugby to younger generations
How do MLR clubs increase their cap?
The GDI Program gave teams three different opportunities to earn the increased salary cap. They could work to grow youth participation, create a high school academy, and establish a development academy.
Any team that wants to qualify for such incentives can participate in three key development areas:
Highschool
Academy team programs
Homegrown players
MLR recently announced that all 12 teams successfully completed at least ⅔ of their goals with the program.
This means that all North American players on those teams will enjoy a salary boost for the 2021 season.
How Much Did Players Make in the Old PRO Rugby League?
Before the establishment of Major League Rugby, there was a prior attempt to launch a professional rugby league.
Spearheaded by Doug Schoninger, a small group of rugby clubs launched the PRO Rugby league in April 2016. This league featured clubs in San Diego, Sacramento, Denver, Ohio, and New York.
As with any professional sports league, PRO Rugby required a significant investment by the stakeholders. New facilities had to be built or refurbished. Stadium rental costs had to be paid for each week of the season.
Players were guaranteed their wages for all regular-season games played in the 2016 season, and many of these players had to be imported into each city.
There was a budget of $2 million for player salaries in the first season – this number would have increased over time as revenue streams followed suit.
There were no salary caps, and a handful of players earned more than $50k. For example, John Quill was reported to be on $70k, and Paul Mullen on $55k.
The league reportedly operated with a $2.4 million loss during the inaugural season, which included paying salaries for two canceled games in San Diego and Ohio.
Ultimately, the league did not survive and has now been succeeded by Major League Rugby.
What About Sevens Rugby?
USA Rugby provides professional contracts to the national men's and women's squads that play in international sevens tournaments throughout the year.
So, how do those guys and gals fare compared to the fifteens code? You may be surprised at the answer! Check out our overview on how much USA Sevens rugby players are paid.
MLR Compared To Other Countries
Here's how the MLR salaries compare to other professional rugby in other countries
European salaries
Check out our article on how much rugby players earn in the English Premiership.
It's probably no surprise to you that the average salaries are higher, but some of the marquee players are earning eye-watering sums!
The English Premiership also has a salary cap, but the reported highest earners (very few admittedly) could be hitting a million dollars per year.
Here are some other European countries:
Super Rugby salaries
The Super Rugby tournament is the elite club competition in the southern hemisphere. Clubs from Australia, New Zealand, and South Africa compete it in (and more recently Argentina and Japan).
But different countries participating in Super Rugby have different levels of player salaries. Check out these articles:
More About Major League Rugby
We have a series of articles about the owners of the Major League Rugby franchises. You may be surprised by some of the people involved!
Check out our overview of MLR owners, which has links to each of the in-depth articles.