This article looks at the salaries of professional rugby players in the New Zealand and how much they get when playing for the All Blacks.
It's important to understand that individual salaries are private contracts and the details are seldom made public.
However, details are sometimes leaked when New Zealand Rugby is in negotiation with clubs over salary caps and pay.
If you're interested in the women's game, we have a separate article on how much the Black Ferns get paid.
How Are Rugby Players Paid In New Zealand?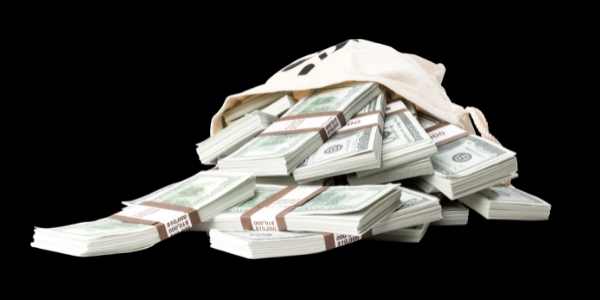 Before we get into average and top salaries, let's take a look at how professional rugby players get paid in New Zealand.
New Zealand Rugby is the governing body of all professional and amateur rugby unions in the country. I'll refer to them as NZR for convenience. From the top down, they govern:
the All Blacks – the national rugby team
professional franchises that play in the Super Rugby league
semi-professional clubs that play in the Mitre cup
amateur clubs that play in fully amateur leagues
NZR pays the salaries of both Super Rugby players and the elite who make it to play for the All Blacks. This means that NZR is the employer of the Super Rugby players, and contracts them to their Super Rugby teams.
There isn't a single wage amount for these players. New Zealand Rugby negotiates pay rates with each player or their agent. However, we know the approximate ranges which I'll get into in a later section.
Third-party top-ups
The Super Rugby franchises compete for the best players. In recent years, they've been allowed to look for extra funding for individual players from outside the club budget and salary cap.
These are third-party arrangements that have to be approved by NZR. The funds may come from sponsors or individual donors.
What makes up a Super Rugby player's salary?
It's reasonable to assume that only a portion of the elite players gets third-party funding. But the players' basic wage from the NZR isn't the only part of their salary.
Their entire salary can be made up of several income streams. These must all be reported to the NZR to ensure that salary caps aren't being exceeded by franchises.
Monthly wage from New Zealand Rugby
Bonuses for wins
Image rights (when associated with the franchise)
Endorsements gained through the franchise
Playing for the All Blacks
Playing in a World Cup
Winning bonuses for World Cup matches
Players or their agents may also negotiate private endorsements and sponsorship.
What Is The Average Salary Of A NZ Super Rugby Player?
The salaries of New Zealand Super Rugby players range from a minimum of $75K to a maximum of $195K in New Zealand dollars.
The Super Rugby clubs can also draft a small number of players on lower amounts of about $50K. These tend to be squad players who provide cover for injury.
As players approach the end of their careers, their salaries will drop towards the lower range.
Individual salaries are negotiated with New Zealand Rugby who employs the players and contracts them to their clubs.
The club may pay additional bonuses for appearances and wins, but the entire playing budget must be kept beneath the agreed salary cap.
How does this compare to English professional rugby players?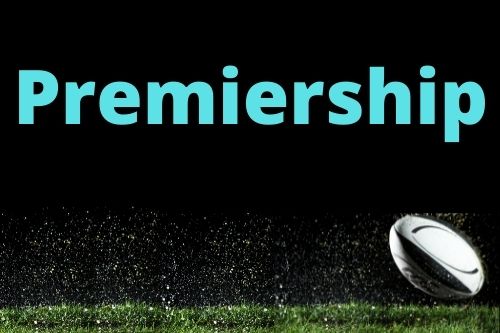 You may be wondering how this measures up with their counterparts in the English Premiership.
We've got an in-depth article on the salaries of England rugby players, but I'll give the summary here.
Young players starting out in the English Premiership tend to start at about £40K sterling. This is about $75K NZD, which is very similar to the minimum retainer in Super Rugby.
The average salary in the England Premiership is reported to be about £120K or $229K NZD. This excludes the star players who play international rugby.
That explains why plenty of New Zealand players who aren't quite at All Blacks standard go to play in the Premiership. They have a higher potential salary in England.
But this is nowhere near the average salaries in French. Read on…
How does this compare to French professional rugby players?
Players in the French Top 14 league are said to average about $458K NZD.
This is almost double the top salary in New Zealand Super Rugby!
Who Is The Highest Paid Rugby Player In New Zealand?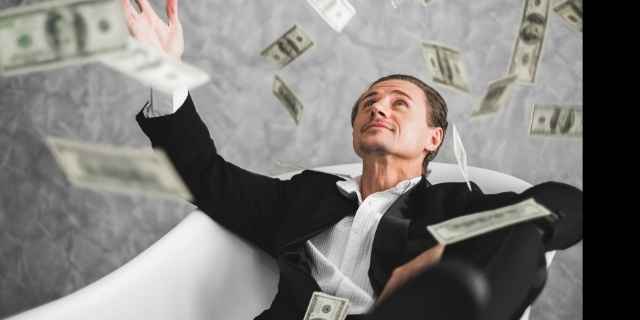 One of the highest-paid rugby players in the world is a New Zealander who plays in the England Premiership. Charles Piutau is reputed to be the first player in England to earn a million-pound contract.
Now and then, a newspaper will publish a top ten list of earners in rugby. There isn't a serving Super Rugby player to be seen on these lists – although many have moved from Super Rugby to the Japanese, French or English leagues.
Who is the highest-paid New Zealand rugby player in Super Rugby?
Roger Tuivasa-Sheck will become the highest-paid New Zealand rugby player in Super Rugby. He is a star player in rugby league who is transferring codes to join the Auckland Blues in 2022.
His salary is unofficially reported as $400K NZD. This includes third-party funding approved by New Zealand Rugby.
Tuivasa-Sheck was born in Samoa but moved at a young age to attend school in New Zealand. He formerly represented New Zealand in international rugby league competitions.
He will be eligible to play for the All Blacks, which is his stated ambition and the reason for moving codes.
How Much Do All Blacks Earn?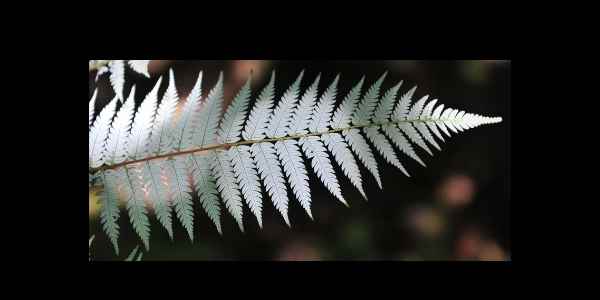 When players are called up to join an All Blacks tour or competition, they are paid an assembly fee of $7,500 NZD per week for the duration of the competition or tour.
This is on top of the wages they are paid by New Zealand Rugby when contracted to a Super Rugby club.
For example, All Blacks on the regular Autumn tours to the Northern Hemisphere tend to travel over a period of five weeks. This earns each player about $37,500 USD.
How does this compare to England players?
England players get match-day fees for each international that they are picked for the 23-man squad.
This tends to be about $44K NZD per match. Of course, this is significantly higher than the New Zealand equivalent. It's actually a little higher than an All Black gets for a five-week tour.
All Blacks captain Kieran Reid revealed the amount in an interview with the House Of Rugby podcast.
How does this compare to Australia and the Wallabies?
Check out our article on how much Australian rugby players earn.
What About South Africa and the Springboks?
We have an article on how much South African rugby players can make when playing in Super Rugby or for the Springboks.
Other Salaries In Rugby
If New Zealand and England are at the higher end, what about countries where rugby is more of a fledgling sport? Check out our article on how much players earn in Major League Rugby in the United States.
And what about referees? We have an article that dives into how much rugby referees can earn at international level.
Rugby Quiz!
Think you know your rugby?

Let's see if you can match the quote to the player or coach!
Here are seven quotes. How well will you do?