This article looks at the salaries of Newcastle Falcons rugby players in the English Premiership.
It's true that individual salaries are private contracts and the details are seldom made public by the club. However, several companies associated with players and their agents have published statistics and other details.
How Do Newcastle Falcons Players Get Paid?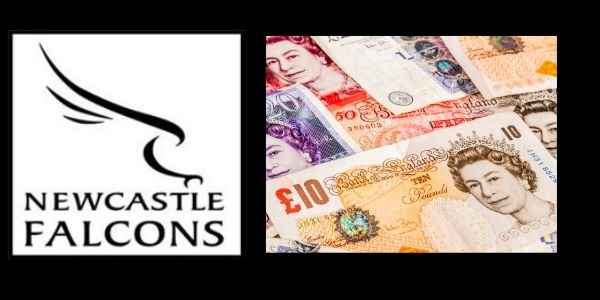 Let's break down how the players are paid. It's not just through club wages.
Their entire salary can be made up of several income streams:
Monthly wages from Newcastle Falcons RFC
Club win bonuses
Brand deals, endorsements, and sponsorships
Image rights and licensing
Playing international test rugby
Playing for the British & Irish Lions (every four years)
Newcastle Falcons picks up the tab for the monthly salary and bonuses.
Brand deals and sponsorships from third parties can be worth very different amounts across players.
This article focuses on wages paid by the club and by the RFU for capped players.
Image rights and brand deals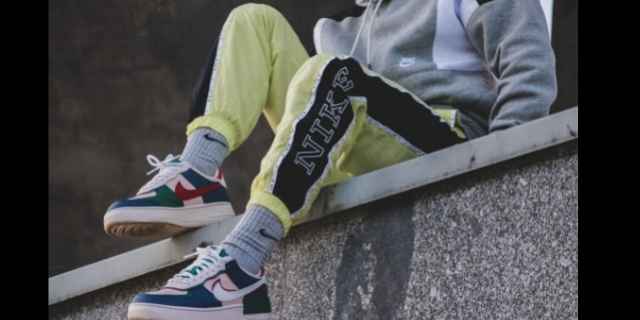 Image rights are often paid by club sponsors who want to use player photos in their advertising.
This can vary from big brands (e.g. male grooming products) to local haulage companies. If you live in Newcastle, you'll see the faces of lesser-known players in smaller local branding campaigns.
Most players have an agent to negotiate on their behalf for endorsements and brand deals. Younger players will often be represented by their father or a relative with business experience.
More senior players engage specialist companies to secure high-ticket brand deals.
What Is The Average Salary Of A Newcastle Falcons Player?
We knew that the average salary across the twelve Premiership clubs is about £120K at the senior level, with younger players starting their professional contracts about £40K.
However, Newcastle Falcons players are currently on lower wages than the average. The club was relegated to the lower division for the 2019/20 season.
Several top-earning players departed for other Premiership clubs. We estimate that the current crop of players is earning about 30% less than their counterparts in other clubs.
That will change if the club sees continued success on the pitch. You'll read later about the extra wages that club players get when playing for England. That's good news for at least four recently-capped Falcons!
The average salary for Newcastle Falcons rugby players is about £85K for senior players.
Young players in their first year of a full contract will earn about £28K. This will increase over the next few years.
Academy players earn about £15-20K.
These are average salaries but a high-profile star player would expect a much higher amount. However, Falcons is a bit light on big-name players. This helps the club with their wage bill!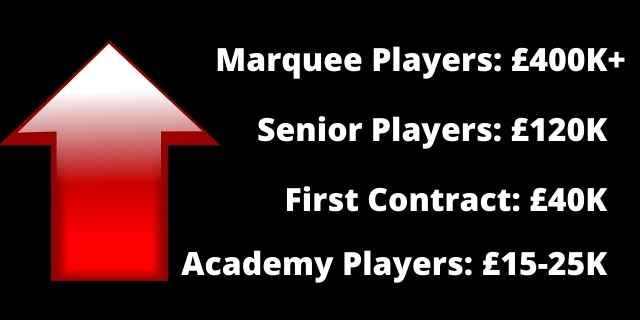 Who Are The Highest Paid Newcastle Falcons Players?
Marquee players in the Premiership can earn over £400K. Currently, there are no marquee players at the Falcons.
Before Toby Flood retired, he was reportedly the highest-paid player at the club.
Rising stars
Four falcons have broken into the England squad in recent years. This doesn't mean they immediately get a wage increase from their club.
However, it makes them much more in demand from other clubs when their contract is next up for negotiation.
These are some of the players who will be looking for higher wages since they were called up for England's summer series:
Jamie Blamire (hooker)
Callum Chick (number eight)
Trevor Davison (tight-head prop)
Adam Radwan (winger)
Each player will be studying the statistics on top salary ranges for their position.
Esportif are sports agents who publish statistics for which positions earn the most in the Premiership. These are the top six:
Fly half
Locks (both positions)
Outside centre
Tighthead prop
Fullback
Tighthead prop
This means that Trevor Davison is the likeliest to get a decent raise in salary. He'd be looking for the higher end of the salary range, which is about £140K.
He was capped fairly late in his playing career at 29. But many props come into their prime in their late twenties and play on to their mid-thirties.
Other positions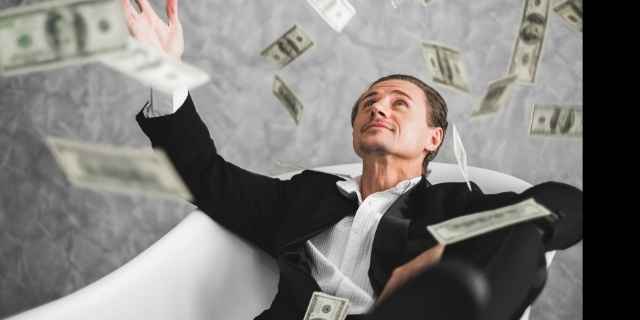 But what about the other guys? Well, number eights and wingers rank 6th and 8th in the salary ranges.
There are thirteen levels of pay in the statistics, given that locks and wingers aren't differentiated.
This means that Callum Chick can negotiate for just above the English Premiership average wage of £120K. While winger Adam Radwan may be shooting for a little below the average.
Unfortunately, hookers are traditionally towards the bottom of the list. In fact, they are currently in the second last position. That's not great news for Jamie Blamire.
What about Mike Brown?
You may be thinking that Mike Brown was lured from Harlequins to Falcons for big bucks. After all, he has seventy-two caps for England.
But that isn't the story. Quins had let Brown go when his contract was up. He didn't have a job when Dean Richards, Falcons coach, reached out to him. You can read more about the story in our article on Mike Brown at Harlequins and Falcons.
English Premiership Salary Cap
English Premiership clubs are not allowed to exceed an agreed cap on the total salaries for their squad.
The cap currently stands at £6.4 million.
Clubs can get extra credits for players that they bring through from their academy to a full professional contract. Newcastle has a good history of bringing players through so this will help them.
They also get credits for players who are capped by England. Their recent success in multiple new caps will do well for them here.
How Much Do Newcastle Falcons Players Get For Playing For England?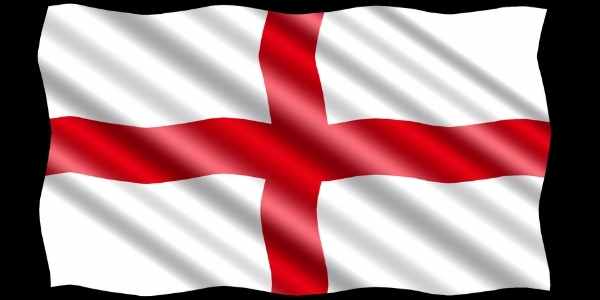 All England players agreed to a cut in fees during the COVID period of 2021.
In more usual times, the match fee is about £23K for players who are selected in the 23-man squad for a match.
Players don't get paid just for being called into camp. So if you see that a young Falcon is with an England training camp for experience, don't assume that they're getting a nice top-up too.
If you want a more detailed review, read our article on England rugby player wages for international matches. It includes detailed comparisons to salaries in other countries.
What about selection for the British And Irish Lions?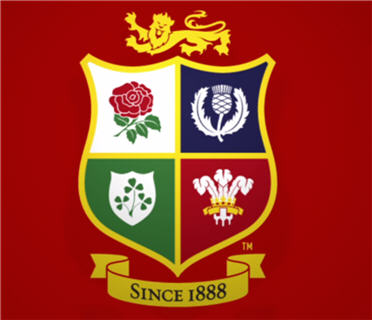 The tour that comes around every four years can be a decent addition to a player's salary that year. The 2021 tour paid £75K to the squad members.
However, this hasn't been relevant to Newcastle players since Jonny Wilkinson toured in 2001 and 2005!
How Does Newcastle Falcons Afford High Salaries?
You may be wondering if the gate receipts are enough to cover these types of salaries. The answer is that they're not.
Newcastle Falcons does have other revenue streams. All the Premiership clubs benefited financially when the club owners agreed to sell a minor stakeholding to a private equity firm in 2018.
However, it's widely believed that the Falcons used that windfall to pay off debts and not to supplement player wages.
The club does have a wealthy owner who has invested in the club. You can read more in our article on who owns Newcastle Falcons.