Most Rugby Unions don't reveal how much they pay their professional referees. However, I've combed through the information available from reputable sources.
This article reviews the salaries of professional rugby referees. We'll also take a look at whether referees at amateur level get paid.
What Do Rugby Referees Earn In The Northern Hemisphere?
The most recent published figures for professional rugby referee salaries were in a French publication in 2019. Assuming that a referee officiates every match weekend, the annual earnings in a non-World Cup year is €66,300.
A World Cup bonus takes top referees to €94,000 in a year.
Here are the earning details in different currencies:
| | | | |
| --- | --- | --- | --- |
| | Salary | Match Fees | World Cup Bonus |
| Euros | 52,000 | 550 | 28,000 |
| Sterling | 44,200 | 470 | 23,800 |
| Dollars | 60,200 | 640 | 32,400 |
The figures in Euro are direct quotes from the report covered by Mondial, a French publication. I've provided the equivalent numbers in sterling and U.S. dollars, rounded to the nearest one hundred.
What Are Rugby Referees Paid In The Southern Hemisphere?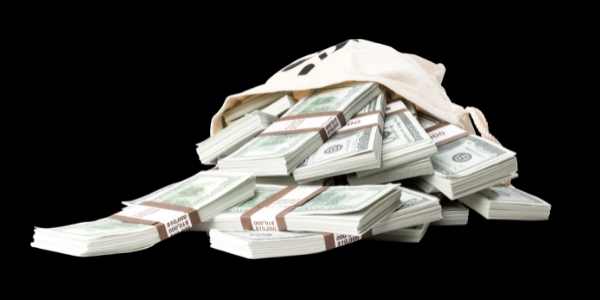 An online newspaper in New Zealand reported on referee earnings in Super Rugby in 2017. That's the top professional league with clubs from Australia, South Africa, and New Zealand.
The top referees were paid in six figures per annum. Remember, this number would be New Zealand dollars.
The European salary I quoted of €66,300 in a non-World Cup year would work out as 110,500 New Zealand dollars. That is a low six-figure salary.
Referees who officiated at international level could get bonuses to bring up their salaries to 200,000 New Zealand dollars.
Do Amateur Rugby Referees Get Paid?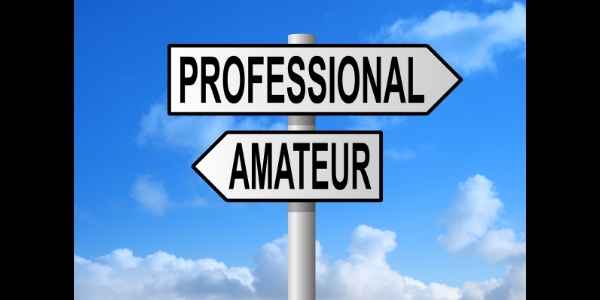 Most countries will pay some level of expenses to referees officiating at amateur club matches.
Some amateur leagues will only cover travel expenses.
Some of the more high-profile amateur rugby tournaments will provide more significant payments to the referees.
In New Zealand, referees are paid $500 New Zealand dollars for the Mitre 10 Cup, which is the top level of amateur rugby in the country. Lower level match fees are around $200.
In New York, referees in the amateur league get $100 while their assistants receive $50 per match.
In Ireland, referees get travel expenses for amateur club matches.
In general, amateur referees don't get paid when they're officiating at matches within their own club.
Love a good laugh? Check out our book of Best Rugby Jokes on Amazon – a hilarious collection of quips, jokes, and one liners.
Referees And Other Income Sources
Back in the mid-2000s, I worked for a company within the financial sector. One of my high-earning colleagues was a referee who officiated at professional matches. He occasionally took Fridays off to travel across the country for his reffing duties.
If referees aren't on the international panel, it's possible to hold down a "regular" job during the week.
I also remember two twin brothers who were referees for the Scottish Rugby Union. Both Changleng twins were also teachers.
However, even the top referees may have other careers.
Nigel Owens, possibly the most high-profile referee in the world, comes from a farming background and owns a farm with his partner.
Wayne Barnes is a fine referee but is perhaps most famous for failing to spot a forward pass that let France knock New Zealand out of the 2007 World Cup. Barnes is also a barrister.
New Zealand referee Ben O'Keefe is also an ophthalmologist (an eye doctor).
How Long Are Refereeing Careers In Rugby?
You've probably noticed that referees tend to be older than the players they are officiating. But how long do their careers last?
Check out our article on how old rugby referees are when they retire.
How Do Rugby Referees Compare To The Players?
This is what Nigel Owens has to say about his earnings as a rugby referee.
While I'm paid nowhere near as highly as players are, I do get a decent wage…I'm not getting mega-money, but I'm not paid poorly either.

Nigel Owens, 2021
You can get the full details about player earnings in these articles:
Is it true that the top referees aren't paid nearly as highly as the players? Yes, players are paid tens of thousands more than the whistle-blowers.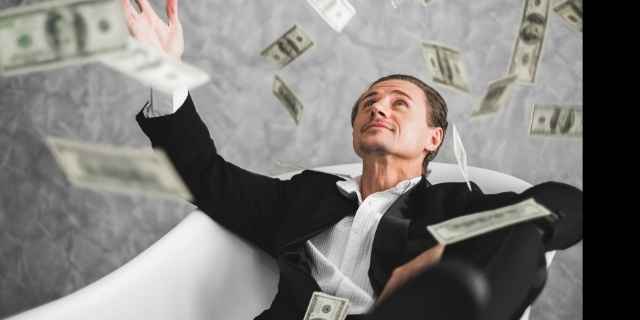 Rugby Quiz!
Think you know your rugby?

Let's see if you can match the quote to the player or coach!
Here are seven quotes. How well will you do?