Here is our pick of the world's greatest fullbacks that we've seen play rugby. We run through their most memorable achievements and why they've made our cut.
We only considered fullbacks who played since 1970 (so that we saw them in action). That rules out legends of the game like George Nepia and Don Clarke of New Zealand.
Here is our list, starting from the bottom and working our way up.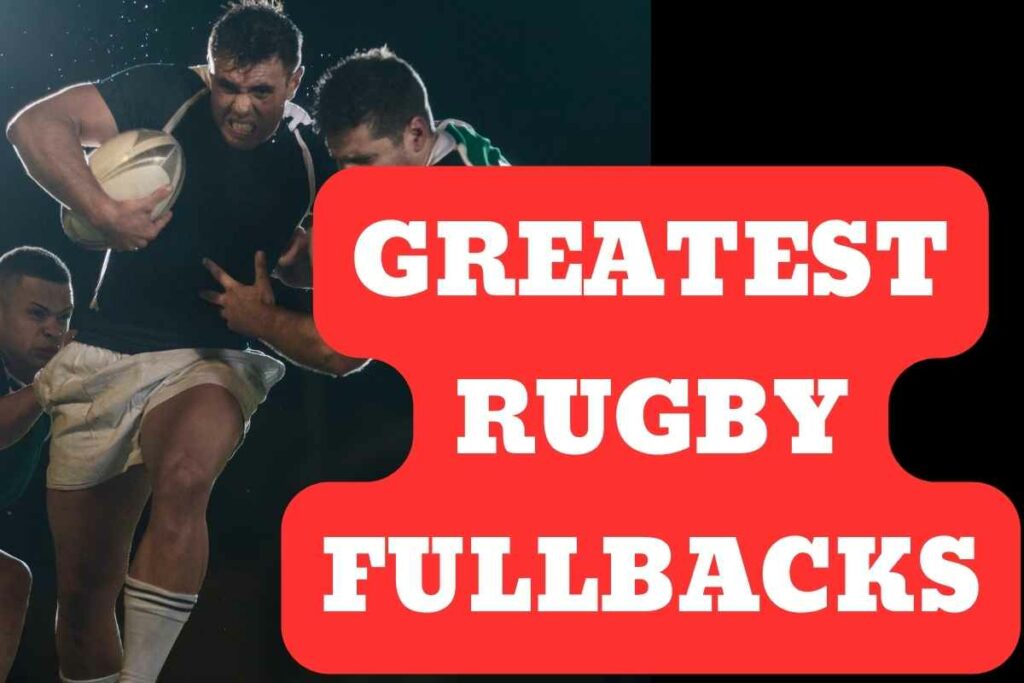 Number #6: Percy Montgomery (South Africa)
Percy Montgomery divided opinion amongst our group compiling this list. I initially questioned whether he should even be in a top ten of great fullbacks.
The young Montgomery defied the traditional demeanor of the feared and fierce Springboks. He wore white boots, massive shoulder pads, and sported frosted tips on his long blonde hair. There was a section of South African fans who viewed him as far too flashy.
I liked his early brashness but was never impressed with his defending. Seems like I'm not the only one.
I had to laugh when reading a reddit thread about an alcohol brand that Montgomery launched after he retired. The bottles had his sporting records on the label: most capped Springbok, highest points scored, that kind of thing.
That's not the funny part. One poster drily noted that none of the records were likely to be for tackling. That had me chuckling.
So, if he wasn't a great defender, why is he in this list? Well, my doubts were eliminated when I saw the full extent of achievements.
What elevated Montgomery into greatness was his goal-kicking and what it contributed to his national team. He was the leading point-scorer in the 2004 Tri-Nations when the Springboks won that tournament.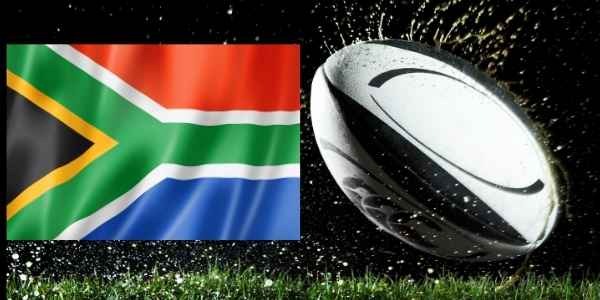 Even more importantly, he repeated that feat at the 2007 World Cup. His kicking was a huge part of the Springboks lifting the trophy. Some kickers lose their accuracy in the biggest games. Montgomery slotted every kick against England in the final.
And there was more to his game than a great boot. His acceleration and pace as a younger man brought many tries on runs down the sidelines.
As he got older, his eye and timing made him deadly coming into the line and slicing through defenses. His try-scoring rate of 25 in 102 caps is an excellent percentage.
Number #5: Gavin Hastings (Scotland)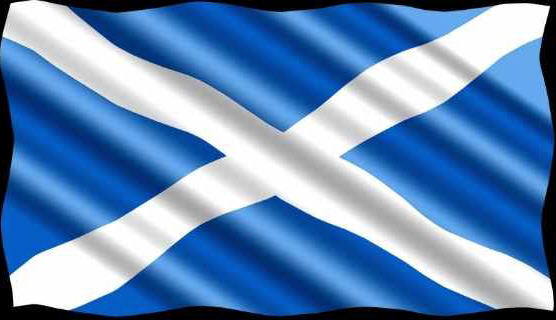 Gavin Hastings was tough and uncompromising player with a burst of speed to finish attacks.
But it wasn't his attacking play that won matches for Scotland. Hastings was an outstanding goalkicker. His points tally was often the winning of games.
On his international debut against France, Hastings kicked all 18 points that gave the Scots a one-point victory!
He was almost the antithesis to a Christian Cullen! Hastings was a big strong man who could muscle through defenders and over the line.
However, he had a knack for joining the attack at the right time and could outpace turning defenders.
Leadership
Gavin Hastings was also an inspirational captain.
In another match against France, Les Bleus scored a try in the dying minutes to lead the game. Hastings gathered his troops behind the posts and told them what to do.
I give an account of his words in our list of rugby leadership quotes.
Ultimately, Scotland worked their way up the field. Hastings took the final pass to sprint over the line for the win.
His leadership was recognized at all levels. Having played on the Lions tour of 1989, he captained the tourists in the 1993 tour to New Zealand.
Number #4: Christian Cullen (New Zealand)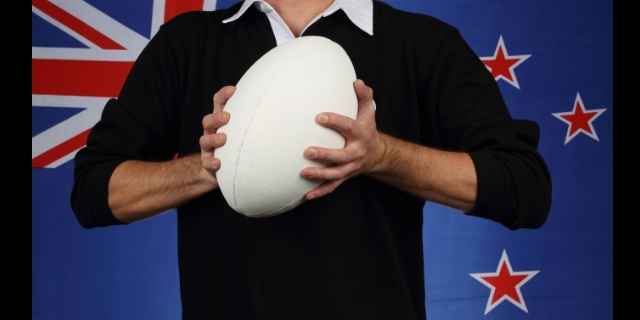 Christian Cullen could have been our top pick if he hadn't had such a brief test career. He played his last international match at the age of twenty-six.
That was enough time to score 46 tries in 58 test matches for the All Blacks.
That amazing try-scoring rate is why we rate Cullen as the best attacking fullback of all time. Yes, better even than Blanco.
While Serge Blanco had a stunning swerve, Cullen simply glided across the grass at top speed.
He was a pleasure to watch carve up the field. The crowd and tv audiences alike leaned forward in their seats when Cullen got his hands on the ball.
Like many New Zealand backs, he cut his teeth on the Sevens circuit. He scored seven tries in one match at the 1996 Hong Kong sevens tournament.
That led to a call-up by the All Blacks selectors. He dotted down three times in his first cap against Samoa and four times against Scotland.
Challenging times
The flying fullback was beset by injuries through his career.
His time also coincided with a slump in New Zealand's international fortunes. The All Blacks had a disastrous year in 1998 with five losses and followed that up with a poor 1999 World Cup.
It's fair to say that the pack and some odd selection choices were the root of those losses. Cullen was inexplicably selected at centre in that World Cup.
Things might have gotten better for him after the coaching staff was changed. But the new national coach, John Mitchell, didn't seem to rate him.
Cullen moved to Ireland in 2003 and spent a few years at Munster. Unfortunately, injuries kept him out the game for much of his tenure. He retired from rugby in 2007.
Number #3: JPR Williams (Wales)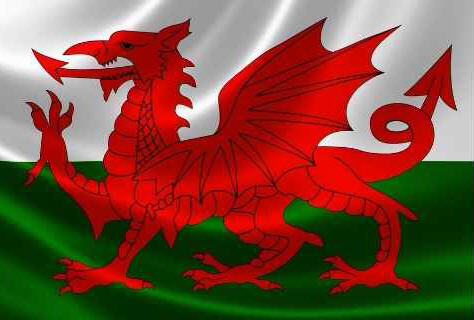 If Blanco epitomized French flair in the 1980s, JPR Williams epitomized a Welsh combination of strength, bloody-mindedness, and outrageous talent.
Williams was a sporting all-rounder as a youngster and could have made it as a professional tennis player.
But he also wanted to qualify as a doctor. Rugby's amateur status when he was starting out in the 1960s allowed him to continue his studies. He eventually became an orthopaedic surgeon.
JPR was a vital part of the dominant Welsh team on the 1970s that won three Grand Slams. His Welsh side also won every test against England while he played!
Williams was impossible to miss on the field due to sideburns and long flowing hair. He also seldom missed a thumping tackle. He is the best defender on our list!
But JPR was also a master attacking player. He was outstanding at jumping for a high ball, and he often sparked his team on a counterattack from deep.
JPR and the Lions
Aside from being a Welsh legend, he also was pivotal in two Lions tours. His drop goal in New Zealand in 1971 won the series for the tourists.
He toured to South Africa in 1974 where he was part of the "Invincibles" team that didn't lose a match.
Number #2: Jason Robinson (England)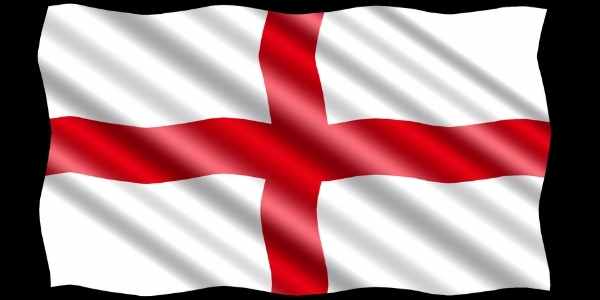 We could have put Jason Robinson on our "greatest wingers" roundup. But he played a lot more games at fullback for England than on the wing.
Early league days
Jason Robinson grew up playing rugby league and joined Wigan, one of the dominant English league clubs.
His acceleration and swerve caught the eye as a future league star. He was man-of-the-match in the league cup final in 1995.
Robinson was only 19 when he was capped for Great Britain against New Zealand.
Becoming a league star
In 1995, the sport of Rugby Union moved from amateur to professional.
League, of course, had paid players for decades (this was the source of the split between the codes).
Bath (the union club) and Wigan agreed to play each other twice in 1996. The first match was played under league rules and the second under union rules.
The results were predictable, but Robinson was a standout in both. Bath gave him a short-term contract during the league off-season.
However, the dazzling league winger continued to carve it up in league until 2000.
League has a tradition of selecting a Dream Team at the end of the year, when a panel picks one player per position. Robinson was first choice for a winger sport in 1996, 1998, 1999, and 2000.
Switching codes
Jason Robinson switched permanently from league to union in 2000 when he signed for Sale Sharks.
Sir Clive Woodward brought him into the Six Nations squad in 2001, where he got his first cap from the bench against Italy.
On the Lions
Nevertheless, he was a very "new" union player when he was selected for the British & Irish Lions tour to Australia that year.
Brian O'Driscoll's try in the first test is often choosing as a highlight from that match. But Robinson scored a peach of a try with a side-step and acceleration that epitomized his qualities.
Club and country
Robinson remains a Sale legend for his exploits with the club. He was key in their run to the title in 2005.
Robinson reached two World Cup finals with England. The first was the win in 2003, and the second was the loss in 2007.
He scored 30 tries in 56 caps for England, which is an outstanding haul.
One of the simplest was perhaps the most important in his career. In the 2003 World Cup final, he took a pass from Jonny Wilkinson and outpaced the Wallaby cover to slide in at the corner.
But his highlight reel is full of outrageous solo runs down the length of the pitch.
Robinson wasn't a selfish player. His fellow backs raced after him knowing they'd get the pass if the fullback thought he wouldn't reach the line.
He also made history as the first black player to captain England.
Number #1: Serge Blanco (France)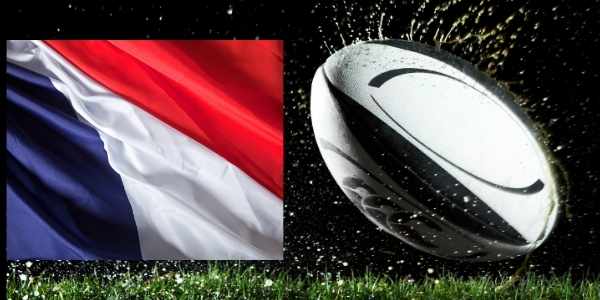 It was almost the toss of a coin to choose between Serge Blanco, Jason Robinson, and JPR Williams for the number one spot.
My age may have swayed me away from the Welshman. I vividly remember Blanco lighting up the 1980s and Robinson carving it up in rugby union from 1996 to 2007. By then, JPR was winding down his international career and was even selected at flanker a few times!
Blanco came to epitomize French rugby, but he actually started his young life in Venezuela. His family moved to Biarritz where he grew up to join the local rugby club.
French flair
Blanco had a sharp swerve to evade the nearest defenders and a scorching pace to race away from half the field.
Blanco scored 38 tries in 93 test matches from 1980 to 1991. That is an outstanding haul.
But he also had the vision to pick out a winger in blue sprinting in support. His counterattacks led to some of the greatest team tries the sport has seen.
In some ways, Blanco plays a small part in a famous try scored in Twickenham that started from behind the French posts. But it wouldn't have happened if the fullback hadn't launched the attack!
There are other fullbacks and wingers who played with flair. But Blanco was also a fierce and fiery competitor who seemed to do whatever he wanted on the field.
He didn't always seem to want to defend! But why focus so much on stopping opposition tries when you can counter and score so many of your own?
Sparking the back line
Blanco played with some other greats in the game. Phillippe Sella is one of our picks for greatest centres in rugby, while Philippe Saint-André makes the cut for for best wingers. Both are crucial parts of that try.
Aside from setting up his teammates, Blanco was often the last man to take the ball and outpace his opponents for the try line.
He did exactly that against Australia in semi-final of the 1987 World Cup. In the dying minutes, he ran wide around the cover defenders to score the winning try.
Would Past Players Cut It Now?
Blanco's somewhat laissez-faire attitude in defense would probably have him treated now like Christian Cullen was i.e dropped. But the French are also practical, and he could have simply tightened up his defensive play.
JPR probably did the most to redefine the position to what it is today. I've no doubt that he would be considered a great if he played his game in current times.
It's hard to know how a fit Christian Cullen would have played in the harder and slower matches in the Northern Hemisphere where fullbacks have to be solid and dependable. His injuries at Munster meant that we never really found out.
Gavin Hastings is exactly the solid and dependable fullback that is loved by coaches today.
The Back Three
The fullback and the two wingers are collectively known as the back three.
Many of the players we listed have played out wide as well as the last man. You may think we've missed a fullback who should be in our picks, but we've also chosen our picks for the greatest wingers in rugby. Your missing player may be on that list.
And if you want to learn more about the position, check out our article on the role of the fullback in rugby.