This article examines the salaries of professional rugby players in the four Irish provinces (clubs) and how much they are paid for playing for Ireland.
It's true that individual salaries are private contracts and the details are seldom made public. However, Ireland is a small country, and information leaks out into rugby circles.
We've compiled these numbers based on discussion with reputable sources.
How Do Professional Rugby Players Get Paid In Ireland?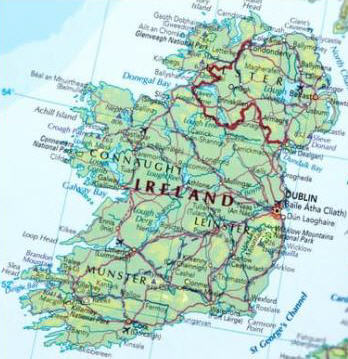 Before we look at average and top sums, we should break down how professional rugby players get paid in Ireland.
Players are contracted to one of the four provinces: Leinster, Munster, Connacht, and Ulster.
Each province is a branch of the national Irish Rugby Football Union (the IRFU).
The provinces aren't allowed to compete with each other by offering players higher salaries to switch from one branch to another.
However, a player's earnings are made up of more than their contracted salary. Endorsements vary depending on the profile of both the player and their province.
In recent years, Leinster has been the most high-profile province through winning trophies. Their players can command a premium.
Income streams
A player's entire salary can be made up of several income streams:
Monthly wage from the province
Bonuses for wins
Endorsements
Image rights and brand advertising
Playing for Ireland in international matches
A small number of Irish players get occasional top-ups of income from:
Touring with the British & Irish Lions (every four years)
Playing for the Barbarians (check out our article on Barbarians rugby)
What Is The Average Salary Of An Irish Professional Rugby Player?
The average salary of an Irish professional rugby player is about €85K for senior players who don't also play internationally.
Young players on their first contract with a province will earn about €40K.
Academy players earn from €8-12K depending on their year.
These are average salaries but some star players are on significantly higher amounts. The IRFU allows third-party individuals and companies to contribute to some player earnings.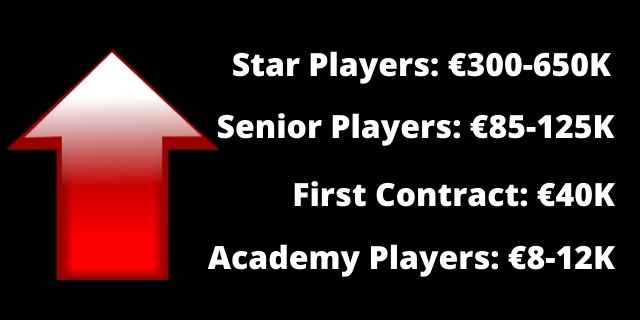 I'll run through the top earners in the next section.
Academy players
You may be thinking that's a bit low for academy players. But they are expected to attend University and are considered part-time professionals.
They can also avail of subsidized rent if they stay in a shared house.
Another perk is free access to some of the best gyms in the country. Physio and medical costs are also fully paid for by the province.
Development contracts
You may have heard of development contracts, which are a level between academy and a full professional contract. They are worth about €18,000 per year.
But these contracts are less common now. Most academy players go straight to a full professional contract of about €40K.
The IRFU revived the concept when it decided that Ireland would participate in international Sevens tournaments. The 7s players tend to be on development contracts.
However, they can also get appearance fees if they play in a fifteens match for a province.
How do Irish professional clubs afford high salaries?
You may be wondering if the gate receipts for matches are enough to cover these types of salaries. The answer in most cases is probably not.
The provinces get significant funding from the IRFU. Much of the total money in Irish rugby comes from television revenue from the annual Six Nations tournament.
The IRFU distributes this around the provinces. Of course, they also have to subsidize the amateur clubs.
Love a good laugh? Check out our book of Best Rugby Jokes on Amazon – a hilarious collection of quips, jokes, and one liners.
Is There A Salary Cap In Ireland?
You may have heard that there is a player salary cap in England and France. Their clubs agree not to exceed a specific amount for the total salaries of the squad.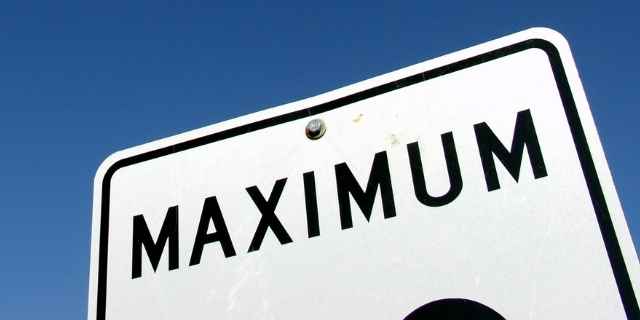 However, the English and French clubs are independent companies. They either have individual owners or are set up as a public or private company.
We have a round-up article on the ownership of English premiership rugby clubs.
In contrast, the four Irish provinces are all owned by the Irish Rugby Football Union. All player contracts have to be approved by the head organization.
They simply don't allow the provinces to compete on salary. That's why there isn't a formal salary cap.
It's also why the IRFU is known to be hard-nosed when players and their agents are negotiating for higher pay. The only real competitors are overseas clubs.
And players know that if they go abroad, they will rarely be selected for the national team.
There has only been one notable exception in recent times. Fly half Jonny Sexton was allowed to play in France for a few seasons before he returned to Leinster.
Who Is The Highest Paid Rugby Player In Ireland?
Leinster out-half Jonny Sexton is the highest-paid rugby player in Ireland. As well as being contracted to the IRFU, there are approved third parties who contribute to his salary.
His overall contract is reputedly worth €650K (that's about £554K). This does not include his endorsements with well-known Irish brands.
Other top earners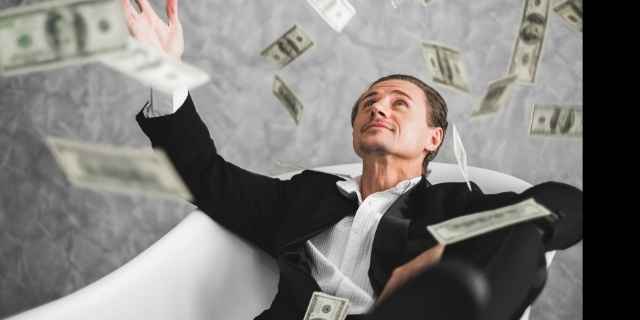 Leinster prop Tadhg Furlong has a similar deal with a contract reportedly at €500K.
It's believed that Munster back row Peter O'Mahoney played hardball with the IRFU in 2018 and came out of the negotiations with more than they wanted to give.
That wouldn't surprise anyone who has seen O'Mahoney pilfering opposition ball at the ruck.
O'Mahoney's 2018 contract is said to be valued the same as the younger Tadhg Furlong i.e. about €500K.
The back row is still playing for Ireland. But I would expect the IRFU to offer him a lower contract renewal as he is into his thirties now.
Who is the second highest-paid player in Ireland?
Back in 2018, Munster's Conor Murray was playing at a level that made him one of the best scrum-halves in the world.
That allowed his agent to negotiate a contract that was below Sexton's but above Tadhg Furlong. This makes him the second highest-paid player in Ireland.
But Murray now has competition to be first-choice scrum-half for Ireland. I expect the IRFU will not roll over his next contract at the same value.
How does this compare to England?
The investigation into Saracens for breaking the salary cap through up some interesting figures for their players.
It's said that outhalf Owen Farrell is on £750K per year. Meanwhile his teammate Maro Itojo is on £825K.
You can get more details in our article on how much England rugby players are paid.
How does this compare to the French Top 14?
Stars in France can earn considerably more. Scottish outhalf Finn Russell is reputed to be on the equivalent of €997 at Racing 92.
But it's South African outhalf, Handre Pollard, who has the higher salary of about €1,173,000 per year. Yes, that's over a million euros!
A Round-Up For Each Province
We go into more detail in articles for each Irish province.
How Much Do Rugby Players Get For Playing For Ireland?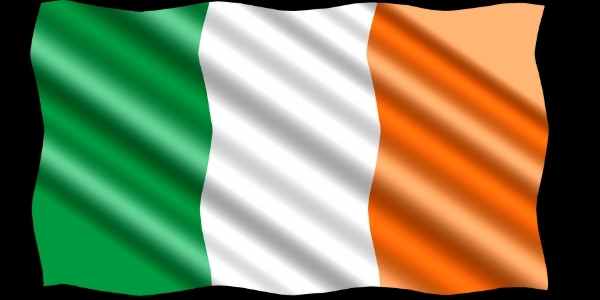 I would imagine that Irish players raised their eyebrows when an English player revealed in an interview that England match fees were just shy of €27,000.
In contrast, Ireland match fees are about €7,000.
Ireland won a Grand Slam in 2018 i.e. they won all their matches in the Six Nations. All the players got a win bonus of €75K that year.
England had budgeted for about two-and-half times that sum if they had won.
What about sevens rugby?
The IRFU started funding sevens rugby a few years ago, and this is now a route for young players into playing professionally.
However, the salaries are nowhere near a fifteens player on their first contract with a province. Check out the details in our article on how much Ireland sevens players are paid.
Want To Hear The Latest News?
What Happened During The Pandemic?
The numbers I'll give you in this article do not reflect earnings during the period when the Covid pandemic greatly impacted the rugby seasons.
The IRFU negotiated with the players union who agreed to a deferral of part of the player salaries. This was on a sliding scale.
Players on the lower contracts deferred 10% of their salary. The high earners deferred up to 40% of their earnings.
This didn't impact academy players. Only players who earn above €25K took the cut.
How Much Do British And Irish Lions Players Get Paid?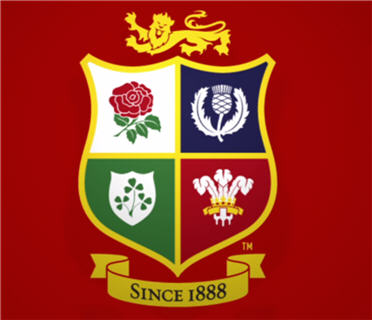 There is usually a decent contingent of Irish players in a British and Irish Lions squad. Seven made the cut in 2021.
I'm excluding prop Andrew Porter who had to pull out due to injury.
The tournament that comes around every four years can be a nice top-up to the usual salary.
Squad players earned about €88K for the 2021 tour to South Africa. This doesn't apply to the unfortunates who can't join the tour or have to leave it through injury.
If the Lions had won the 2021 series, the Irish players would have got a tasty bonus of €11,730. Unfortunately, they returned home without the extras!
How Does Ireland Compare To Other Countries
Check out our articles on player pay in other countries. Here are other Six Nations rivals:
And here's the feared southern hemisphere:
A number of Irish players are earning their corn in the United States. Check out our article on what players earn in the MLR (Major League Rugby).
Rugby Quiz!
Think you know your rugby?

Let's see if you can match the quote to the player or coach!
Here are seven quotes. How well will you do?