Players are increasingly voicing complaints about artificial pitches in rugby, which are becoming more prevalent at professional clubs.
This isn't because they go against the traditional image of rugby is of a game played on grass with the ground churned up by the scrums. The players are concerned about injuries and their well-being.
On the other hand, clubs see many benefits from these surfaces. This article looks at both sides of the story.
3G And 4G Pitches In Rugby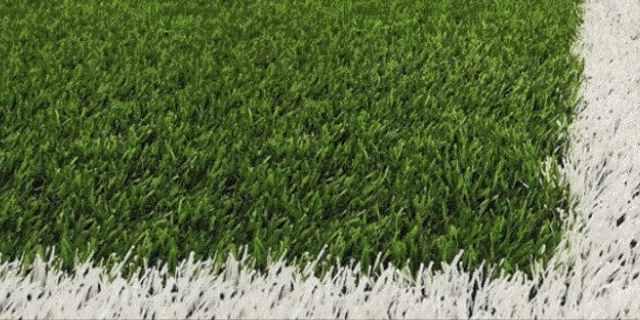 The artificial surfaces you see now are mostly third-generation (3G) turf, although the fourth-generation (4G) surfaces are becoming more common.
The 3G surface consists of an artificial, bladed grass that is infilled with sand and small black rubber pellets.
4G turf also has artificial grass but theoretically, it's padded enough that no sand or pellet infill is needed.
Innovations and improvements continue with pitch design and construction. You may see references to 5G and above, but right now these are marketing terms.
Match Play Advantages Of Artificial Pitches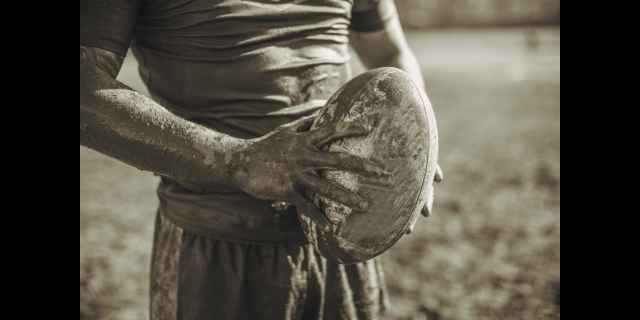 One of the big advantages that artificial surfaces bring to the game of rugby is consistency. The pitch simply never changes.
It doesn't get soft when there's been a lot of rain. It doesn't get harder and dusty if there hasn't been enough rain. The grass never dies, so you don't get bald or muddy patches mixed in with the grass.
If a section does get damaged, you just replace it. The surface stays the same from match to match, practice to practice, and from one section of the field to another.
Because of this consistency, players train and get used to the surface they will be playing on, with consistent traction and shock absorption at all times. Obviously, the more you get used to a surface, the better you will do with it come match time.
Because the artificial surface is tougher, the clubs can also put in more hours practicing on their match surface without damaging it.
Economic Advantages Of Artificial Pitches
Artificial turf is just easier for the club to deal with than grass.
It requires much fewer maintenance hours and therefore is less expensive to keep up. You don't need to mow or water artificial turf.
It won't ever die. You don't need to fertilize it. If a club does need to replace a section, they can just buy a new section that perfectly matches the rest of their pitch and install it.
This is much easier than digging up and removing old natural turf, and then putting in a new chunk of turf and hoping it roots properly.
Artificial turf is also much more durable. Everyone is familiar with how badly one rainy, wet match can shred a grass pitch. This doesn't happen to artificial pitches.
They last longer and are harder to damage. Because they're tougher than grass, artificial pitches can also be used for concerts or other revenue-generating events without requiring repair.
Player Complaints about 4G surfaces
Most of the complaints we hear from players about artificial pitches come down to one thing: injuries.
With 4G pitches, this seems to be due to their hardness and the abrasiveness of the artificial grass. Players complain that the 4G surface is harder on the body than other surfaces and the facts bear them out.
An article in the Irish Times described the injury rate on 4G surfaces as "staggering" when compared to grass.
Abrasive on skin
There are two main problems here. One is the abrasive nature of the grass, and the fact that the lack of give in the surface really lets the grass dig in.
It is very common for players to lose huge chunks of skin. Unless you're eating lunch, take a look at this picture put online by a player.
Another player mentioned actually seeing his patella bone. Players have needed skin grafts and even the less serious abrasions can mean infection, loss of playing time, or loss of practice time.
World Rugby have attempted to deal with this through a recent change to the laws in 2021. All players are now allowed to wear leggings in matches. You can read the details in our article on leggings and tights in rugby.
Hardness of the surface
The other problem is that the hardness of the surface makes playing on 4G pitches much rougher on bones, tendons, and joints.
Unlike basketball shoes or other shoes meant for hard floors, rugby boots are not designed with much cushioning at all. The constant jarring of the game on a hard surface is going right into the player's bodies.
This explains the much higher injury rate on 4G pitches. Even if this doesn't cause injury, it creates heightened fatigue. It's common for players to not feel right in training for several days after a game on a 4G pitch.
The RFU (the English union) studied injuries in the English Premiership league over the 2016/2017 season. The professional clubs in this league have various types of pitches.
At the time, only three of the pitches were 4G. Yet the 4G pitches had an injury rate of 129 injuries per 1,000 hours versus a figure of 89.6 per 1,000 hours on grass.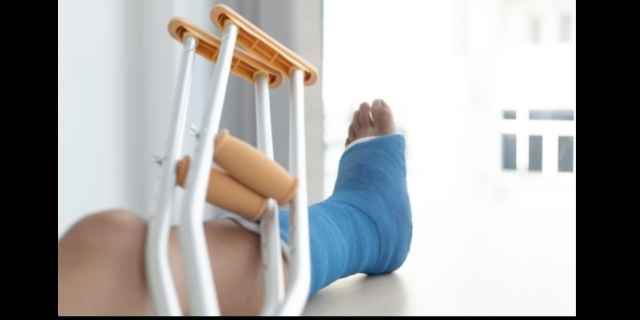 Player Complaints About 3G surfaces
There are fewer complaints about the hardness of 3G pitches because they tend to be more springy than even natural surfaces. This is because 3G pitches use some kind of infill.
Rubber pellets
However, some players are very dubious about the small rubber pellets. When you see a match being played on 3G, it is common to see the black pellets being kicked up by the players' feet.
The pellets get stuck in the studs and accumulate throughout a match. You'll see forwards kicking and picking out the buildup under their boots just before they pack down for a scrum.
Players also worry about breathing in the dust that gets kicked up from the pitch.
Rubber crumb
The rubber crumb is a feature of the 3G pitch. It's a substance called styrene-butadiene rubber that's made from pulverizing car tires. This is poured in among the blades of fake grass to give it the springy feel that is characteristic of 3G turf.
Players notice that this causes problems in extreme weather conditions. In the heat of spring and summer, the black crumb will gather in and reflect heat. This makes it get much warmer than a grass pitch would be.
Some players have complained about getting blisters where their skin comes into contact with the hot rubber.
There are more problems with freezing cold weather in winter. The rubber crumb does get harder in freezing conditions, which of course brings the problems of playing on hard ground.
Rugby Boots And Artificial Pitches
If you're about to train or play on an artificial pitch, it's important to know that you mustn't wear what are known as soft-ground boots on these surfaces. I've written a separate article describing firm ground and soft ground rugby boots.
I'll summarize here as saying that the longer studs can rip artificial surfaces and do considerable structural damage.
Is The Twickenham Rugby Pitch Artificial?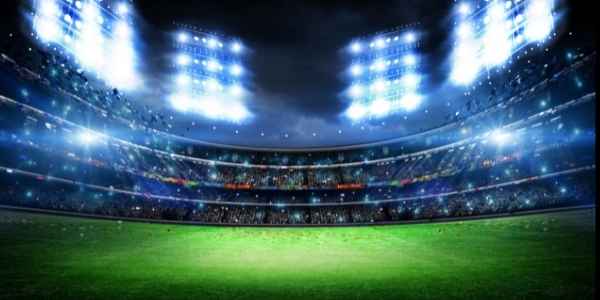 The rugby pitch at Twickenham is a Desso GrassMaster pitch.
This brand makes a high-tech grass pitch by weaving in artificial strands among the natural grass. They installed the pitch in the England grounds in 2012 for £1.2 million pounds.
The artificial strands give the roots of the grass something to wrap around and toughens up the whole surface. This prevents divots from being torn out of the turf. There may be rips in the surface, but big chunks of turf can't be pulled up.
It stands up very well to play in wet or dry conditions. While it still needs to be watered and mowed, it doesn't need to be replaced nearly as often as regular grass.
Players like England winger Jack Nowell have stated that they much prefer playing on a Desso pitch than on a 4G or 3G pitch.
Is The Saracens Pitch Artificial?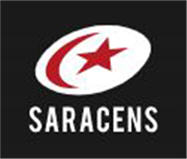 Saracens were the first professional rugby club in England to install an artificial pitch for competitive matches. They installed a 3G pitch in their grounds in 2013.
Their match that year against the Cardiff Blues was the first rugby match played on artificial turf in England.
Several clubs at that time had installed 3G practice pitches for training. But they hadn't staged competitive matches on the artificial pitches.
In contrast, fourteen franchises in the NFL had artificial pitches for matches at that time.
Is The Newcastle Falcons Pitch Artificial?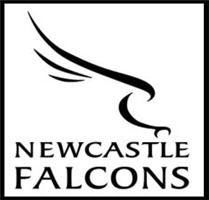 Newcastle Falcons were the second professional rugby club in England to install an artificial pitch for competitive matches.
They installed a 3G pitch for matches in 2014, a year after Saracens had become the first to do so.
This followed several years of their grass pitches becoming waterlogged after prolonged rain.