This article looks at the salaries of Scottish rugby players.
We'll cover players contracted to Glasgow and Edinburgh, the two elite rugby clubs.
We'll also take a look at Scottish players who are high earners outside the region.
What Is The Average Salary Of A Scottish Rugby Player?
The average salary for senior professional rugby players in Scotland ranges from £120K-140K.
Seven players across the Edinburgh and Glasgow professional squads earned over £200K in recent seasons. The highest paid player in Scotland earned £500K.
At the other end of the scale, players on their first professional contracts earn about £40K.
Salary bands
The Scottish Rugby Union has a structure of salary levels that depend on the experience and achievements of players. Unlike the Welsh Rugby Union, the SRU hasn't revealed much of the details.
It's generally known that players are banded into Junior and Senior levels with a minimum and maximum range.
Players get a contract upgrade when they are capped for Scotland. This is reportedly a ten percent automatic raise.
There is also a contract upgrade for players who tour with the British and Irish Lions.
We think the bands look something like this: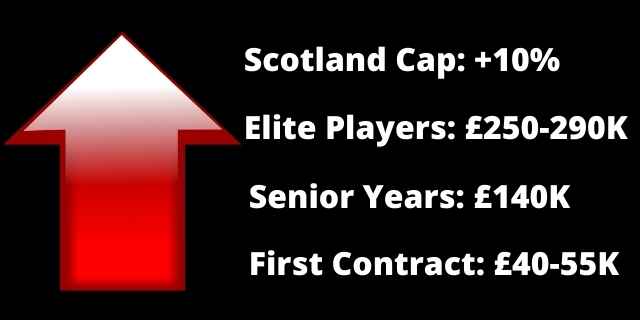 Academy players
Scottish academy players earn from £5-11K on semi-professional contracts.
When academy players reach Stage 3 of the Scottish Academy program, they are assigned to Glasgow or Edinburgh. The choice largely depends on which club is nearest to a player's home.
At Stage 3, the academy players will train with senior professional teams. But they also will play in the Super 6 semi-professional league.
SRU reports show that payments are kept below €12K at this level, which is why we capped the range to that top end.
Sources
The sources for our estimated figures are a combination of:
newspaper reports (top earner round-ups etc.)
Scottish Rugby Union annual financial reports
Interviews with former players and officials
Jan McGinity revealed many interesting details in a recent interview. He has worked for Scottish Rugby, Worcester Warriors, and Leicester Tigers.
Those top Scottish players are well remunerated… I was surprised to see how well-paid some guys were when I went through the books. They would be on similar money in the Premiership.

Jan McGinity (interview is behind a paywall)
Who Are The Highest Paid Scottish Rugby Players?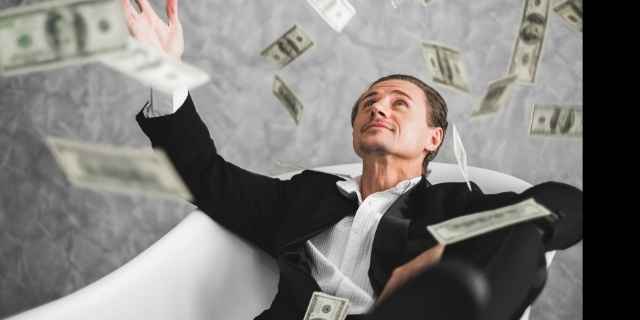 The highest-earning Scottish rugby players play outside of Scotland.
Beyond the borders
Flyhalf Finn Russell is a record-breaker. When he was at Glasgow, he was reportedly earning about £300K.
His move to France was for a whopping one million euros per annum. (See Racing 92 player earnings).
Fullback Stuart Hogg was earning more than his national flyhalf when both men were still playing in Scotland. Hogg was reputedly Scotland's top earner at £375K at Glasgow.
He moved to the Guinness Premiership for £550K (check out our article on Stuart Hogg's earnings).
Within Scotland
But what about players within Scotland? Is it all stale bread and water? Of course not!
We have two detailed articles on the Scottish professional clubs:
The above articles get into the medium and higher ranges. So, I'll grab the details of the highest earners here.
For Edinburgh, backrow Jamie Ritchie is the highest earner at £500K. That was a new pay record for the club.
We also expect South African tighthead prop WP Nel to be on the higher income. That's based on statistics that we discuss in the detailed article on Edinburgh wages.
Glasgow lost a number of high earners in recent years. The departure of Stuart Hogg, Finn Russell, and Huw Jones provided a new budget to play with.
For the same reasons as WP Nel, we expect Zander Fagerson's latest contract to be at the top end of the range.
His fellow Lion, Ali Price, is highly experienced and will be at the top level.
Locks are statistically high earners across the United Rugby Championship. This puts Scott Cummings and Richie Gray at the higher end.
Love a good laugh? Check out our book of Best Rugby Jokes on Amazon – a hilarious collection of quips, jokes, and one liners.
How Much Do Scottish Rugby Players Get For Playing For Scotland?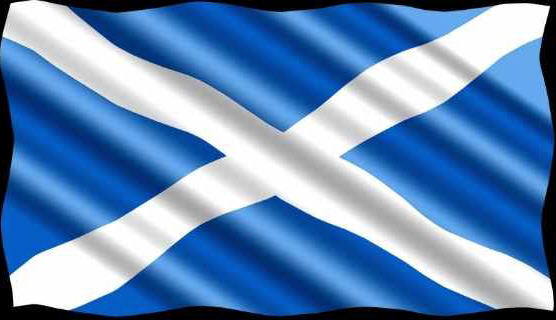 The Scottish Rugby Union pays about £6,000 in match fees to players who are selected in a 23-man playing squad for a test match.
Back in 2019, the test match fees paid by the RFU (England) became widely known after a player interview. English players get a whopping £23K per match.
It was reported that the Glasgow players were the quickest off the mark to start complaining to the SRU about the discrepancy. Eventually, the Edinburgh players got onside with their rivals.
There was talk that the players could form a new Players Union to negotiate a better deal. This didn't seem to come to anything.
To be fair to the SRU, England is unusual amongst the home nations.
The Welsh Rugby Union pays their test players about £6-7K in match fees.
The Irish Rugby Football Union pays test match fees of about £7K.
How Much Do Scottish Players Earn From A Lions Tour?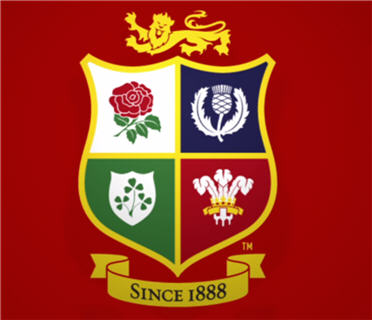 Scottish players with Glasgow and Edinburgh who make a British and Irish Lions tour are awarded an upgraded contract from their club.
This is fairly similar to the Welsh Rugby Union. They also give a premium for Lions experience.
Aside from their club contracts, players who go on tour are also paid by the Lions outfit itself.
Five players based in Scotland toured South Africa in 2021.
Zander Fagerson (Glasgow)
Duhan van der Merwe (Edinburgh)
Ali Price (Glasgow)
Rory Sutherland (Edinburgh)
Hamish Watson (Edinburgh)
This quintet picked up a payment of £75,000 each as part of their Lions contract.
How Does Scotland Compare To Other Countries?
We have a series of articles on player salaries in neighboring countries:
And let's look to the southern hemisphere with these in-depth articles:
Rugby Quiz!
Think you know your rugby?

Let's see if you can match the quote to the player or coach!
Here are seven quotes. How well will you do?