This article looks at the salaries of professional rugby union players in South Africa and how much they earn when playing for the Springboks.
We must admit that individual salaries are private contracts and the details aren't officially published. However, some details get leaked when the franchises are in negotiation with players and their agents over pay.
How Are Rugby Players Paid In South Africa?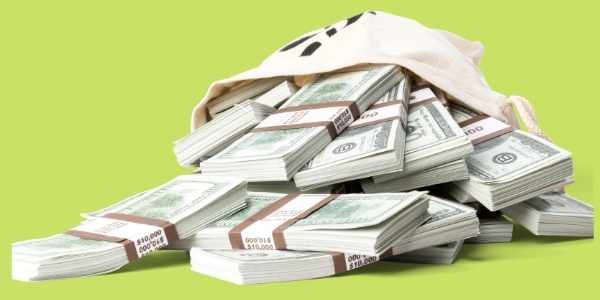 Before we get into average and top salaries, let's take a look at how professional rugby players get paid in South Africa.
Professional rugby players in South Africa are paid by their franchises. They receive a top-up from the South Africa Rugby Union if they are called up to play international tests for the Springboks.
This structure is similar to Australia but very different from New Zealand. The New Zealand Rugby Union pays the salaries of Super Rugby players.
A South African rugby player's entire salary can be made up of several income streams:
Monthly wage from the franchise
Bonuses for wins with their franchise
Image rights
Endorsements
Playing international test rugby
Bonuses for World Cup match wins
Extra Pay As A Player Of International Interest
The national coach of South Africa prepares a list of club players who have the potential of becoming international players.
These players are paid an extra contribution on top of their club salary. This is known as the PONI contribution.
Rugby Salary Cap In South Africa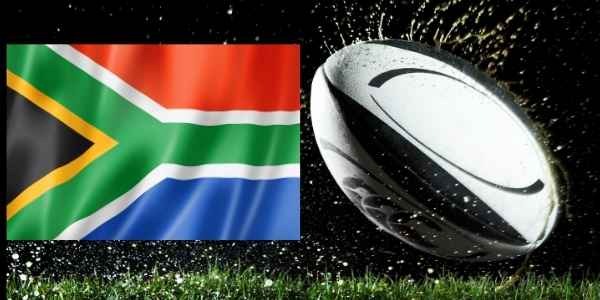 Franchises in South Africa used to be able to pay their players whatever they wanted (or could afford). This inevitably led to the richer clubs poaching the best players.
Before the cap
Before a salary cap was introduced, the Bulls were the biggest spenders in South Africa.
They are reputed to have reached over R100 million for their annual player budget. That included stars like Duane Vermuelen and Handre Pollard.
The Stormers were next in line with a player budget of about R80 million.
Introduction of the salary cap
The South Africa Rugby Union agreed on a salary cap with the franchises and the players union in 2019.
The player budget for each Super Rugby franchise was capped at R60 million. There is also a cap of 45 players per franchise.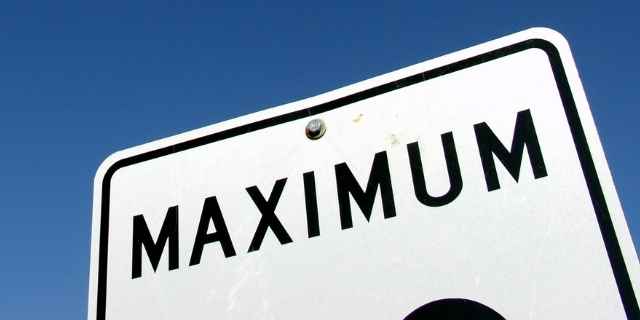 Not every player is paid the same
Note that there isn't a standard salary across all players.
Clubs can distribute their salary budget amongst the players however they see fit. The players or their agents negotiate an individual contract.
Players Of International Interest (PONI)
The payments to players on the PONI list that I mentioned earlier are not included as part of the franchise salary cap.
How Much Does A South African Super Rugby Player Earn?
The salary cap for each South African franchise means that the average salary for their Super Rugby players is about R1.3 million for senior players.
Younger players earn less and stars earn significantly more. 45 players earned over R2 million per year in 2020 before COVID cuts came into place.
Some of these numbers were revealed in a report from the South Africa Rugby Union on the financial impact of the salary cap.
How Much Do Springboks Earn For Winning A World Cup?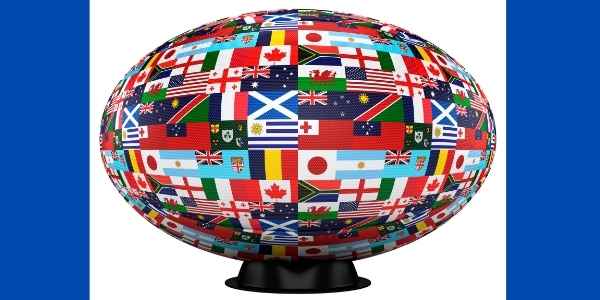 South Africa has won three Rugby World Cups since 1995, including the most recent in 2019.
The South Africa Rugby Union gave their players bonuses for winning the quarter-final, semi-final, and the final in the 2019 World Cup. Each Springbok received a total of about R1.3 million for these three matches.
Who Are The Highest Paid South African Rugby Players?
The list of the highest-paid rugby players in the world includes several South African players. But they don't play in South Africa!
Handre Pollard
Outhalf Handre Pollard is reputed to be the highest earner in rugby on €1.2 million per year in France. He plays for Montpelier in the French Top 14.
This is about R21.4 million in South Africa.
Faf de Klerk
The diminutive blonde scrumhalf Faf de Klerk plays with English Premiership club Sale Sharks. His salary is about £500 K in sterling.
This is about R10.6 million in South Africa.
What About Sevens Rugby?
Some of the great Springbok backs started out as star players on the sevens circuit. South Africa is traditionally strong in both men and women's sevens tournaments.
But how do the sevens contracts compare to the fifteens code? Check out our overview of how much South African sevens rugby players are paid.
How Does South Africa Compare With Other Countries?
You're probably curious about how player salaries in South Africa stack up against other countries.
Check out these articles for the details from the top tier of rugby nations.
You'll be right in thinking that players in other countries don't earn so much. Check out our article on the salaries of rugby players in the United States.
What about referees?
So much for the players. But what about the referees? Well, there are several South African referees on the international panel i.e. they referee international matches and tournaments.
Check out our article on how much rugby referees get paid at the top level.
Rugby Quiz!
Think you know your rugby?

Let's see if you can match the quote to the player or coach!
Here are seven quotes. How well will you do?