Stuart Hogg signed his latest contract with Exeter Chiefs in 2020. The contract will see him through the 2022/23 Premiership season.
This article looks at Stuart Hogg's salary. We'll examine his current rugby contract, and what factors led to his ability to negotiate his high value.
We'll look at how he compares with teammates at his club and with the players in the same position in other Premiership clubs.
What Is Stuart Hogg's Current Salary?
Stuart Hogg's salary is currently about £550K at Exeter Chiefs. This is 4.6 times the average Premiership salary.
Hogg's latest contract runs until mid-2023. He is entering the final phase of his career but is the first choice fullback for Scotland. His next contract should keep this value.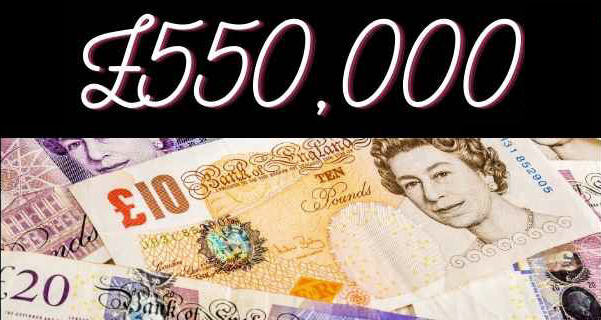 To put his age into context, Hogg was born in 1992.
The average retirement age of fullbacks in the Premiership is about thirty-four. This means that Hogg probably has two more contracts to negotiate before he hangs up his boots.
Older players in other positions often see lower salaries as they enter the final stage of their careers. However, fullbacks tend to be highly valued in most elite leagues.
Hogg may slow down a little, but his positioning on the field and his tactical kicking should not diminish with age. These are also premium factors in salary negotiations.
There has also been speculation linking Hogg to a French Top 14 club. His Scottish teammate Finn Russell is at Racing 92. Is believed that Racing is interested in nabbing Hogg as well.
How Does Hogg Compare To Other Players?
It's worth looking at two different comparisons:
how Stuart Hogg compares to other players at his club.
how Stuart Hogg compares to other fullbacks in England.
Let's start with the club.
Is Stuart Hogg the highest-paid player at Northampton Saints?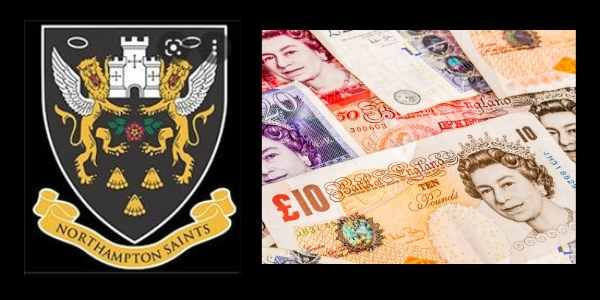 In our overview of salaries at Exeter Chiefs, we named Stuart Hogg as the highest-earning player at the club.
He earns reportedly £50K more than the next top earner, Henry Slade. Courtney Lawes is also in the higher earning bracket.
You can check out the details here:
How does Hogg compare to other fullbacks in England?
Stuart Hogg is doing well, but his salary pales in comparison to the highest-paid fullback in the Premiership. But then, every other player is earning below Charles Piutau!
You can get the details in our article on how much Charles Piutau earns.
What Factors Contribute To Hogg's High Salary?
In our overview of salaries in English rugby, we estimate that the average salary in the Premiership is about £120K per year.
That level of pay can be expected by the many experienced players in the Premiership who never quite made it at international level.
However, Hogg has been a regular starter for Scotland for years. That puts a premium value on a player.
Scotland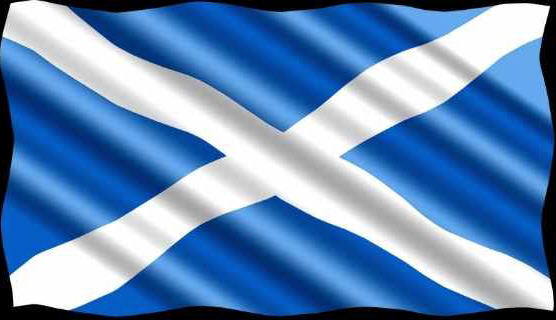 Sometimes it seems like Stuart Hogg has been around forever. He got his first cap for Scotland back in 2012 when he was still only nineteen years old.
He became first-choice fullback pretty quickly.
Hogg is a box-office player with a highlights reel of line breaks and mazy runs for the try line. But he is also an excellent defender, with plenty of last-ditch cover tackles that save a team's bacon.
Many coaches will value solid defense over razzle-dazzle flair. Hogg has got both, which certainly helps his valuation.
Speaking as an Ireland supporter, I'll also mention that he's prone to some lapses in concentration. Hogg has literally dropped the ball while about to dot it down for a sure-fire try against the men in green.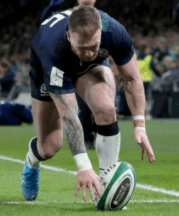 But Exeter Chiefs fans tell me that he's consistent and reliable for the club.
British & Irish Lions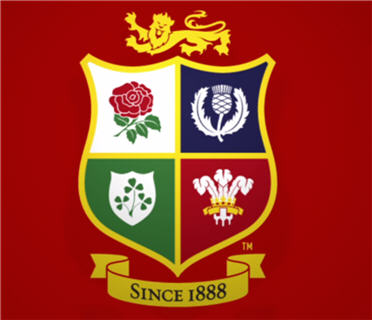 Starting on Lions test teams also elevates a player's value. After all, this means the Lions coach sees you as the best in your position across four nations.
Scottish supporters have tended to think that their guys get unfairly overlooked for the Lions and there is never enough Scottish representation. But Stuart Hogg has been the banker when he's fit.
He was the youngest player to tour with the Lions to Australia in 2013. He had to leave the 2017 tour to New Zealand prematurely due to an injury. But he played in the first two tests against South Africa in 2021.
Position
Position on the field is a factor that plays a major part in player salaries.
Esportif are sports agents who publish statistics for which positions earn the most in the Premiership. This is the list in descending order:
Flyhalf
Fullback
Scrumhalf
Locks (either 4 or 5)
Tighthead prop
Centres (12 or 13)
Blindside flanker
Wings
Loosehead prop
Openside flanker
Eight
Hooker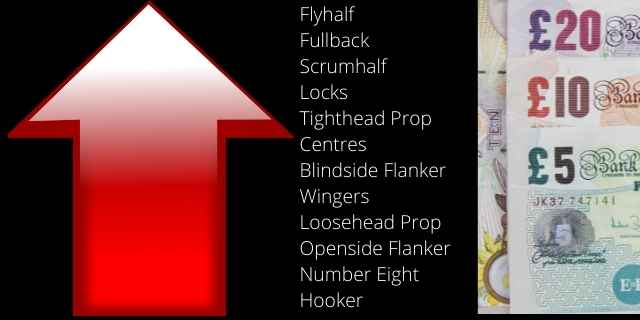 Stuart Hogg is a specialist fullback at club and international levels. As you can see in the list above, this is the second highest-paid position across the Premiership.