This article looks at the salaries of Edinburgh rugby players.
It's true that individual salaries are private contracts between club and player. The exact figures aren't put into the public domain.
However, recent interviews with former officials and players have shed light on the salary ranges in Scottish clubs.
How Do Edinburgh Rugby Players Get Paid?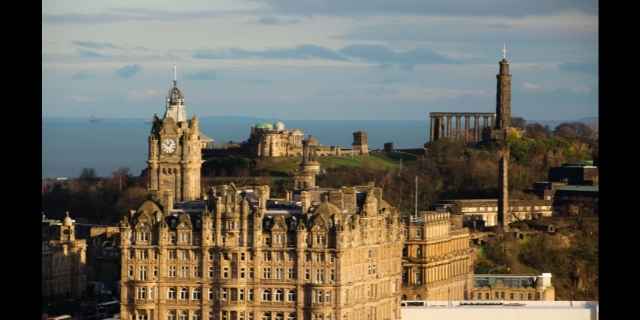 Before we get into the detail, we'll do a quick review of how the players earn their total income.
They have several revenue streams (but not all players benefit from each possible source):
Monthly wages and bonuses from Edinburgh Rugby
Brand deals and Image licensing
Playing for Scotland (match fees)
Playing for the British & Irish Lions (tour payment)
Players or their agents can negotiate brand deals and endorsements from external companies. These vary widely across players and we won't go into this aspect of income.
This article is about income from Edinburgh Rugby, Scotland, and/or Lions tours.
Did Covid Restrictions Impact Salaries?
The 2020/21 Premiership season was curtailed due to Covid restrictions.
With attendances restricted, club income from gate receipts was severely impacted. And as the season was cut short, the TV money was also down.
The Scottish Rugby Union negotiated salary reductions with Rugby Players Scotland (RPS) in 2020.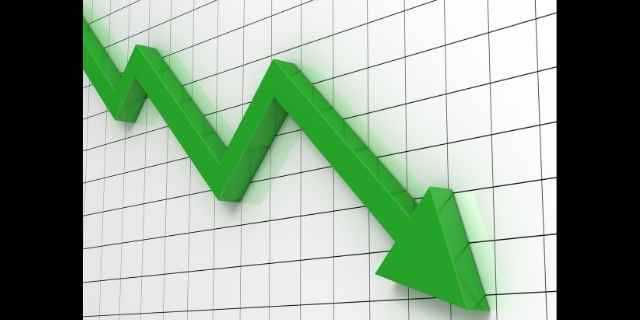 Academy players and younger players on their first contracts were excluded. The pay cuts hit players earning above £50K.
Senior players took a 25% cut in salary. This article uses the averages and reported salaries of more normal times.
What Is The Average Salary Of A Edinburgh Rugby Player?
The average salary for Edinburgh rugby players is from £120K-140K.
A small number of senior Edinburgh players earn from £250-290K.
Younger players in their early years earn about £40-55K.
Academy players earn from £5-11K on semi-professional contracts.
Edinburgh has a couple of very high earners that we haven't included in the ranges above. We'll cover the outliers in a later section.
At the other end of the scale, players on their first professional contracts earn about £40K. They will get an automatic pay rise when they get their first international cap for Scotland. This is reputedly about 10% of their current contract.
If a player tours with the British and Irish Lions, he also gets a premium addition to his contract.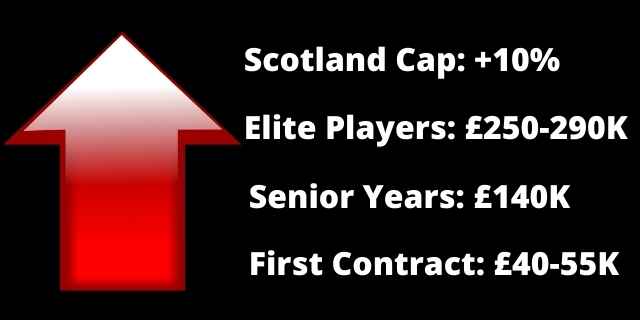 Academy players
When academy players reach Stage 3 of the Scottish Academy program, they are assigned to one of the two professional clubs.
Players in the Edinburgh, Borders, and East Lothian regions are assigned to Edinburgh Rugby but are not on a full professional contract.
These youngsters continue to play in the Super 6 semi-professional league. SRU reports show that payments are kept below £12K at this level.
Sources
The sources for our estimated figures are a combination of:
newspaper reports (top earner round-ups etc.)
Scottish Rugby Union annual financial reports
Interviews with former players and officials
Jan McGinity revealed many interesting details in a recent interview. He has worked for Scottish Rugby, Worcester Warriors, and Leicester Tigers.
"Those top Scottish players are well remunerated… I was surprised to see how well-paid some guys were when I went through the books. They would be on similar money in the Premiership."

Jan McGinity (source is behind a paywall)
Who Are The Highest Paid Edinburgh Rugby Players?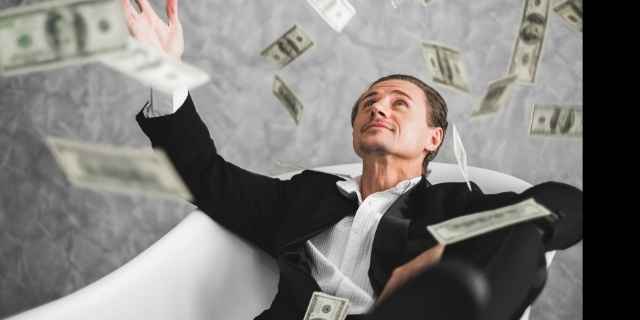 It was reported the seven players in Scotland were on salaries above £200K in the 2019/20 season. That dropped to five players in 2020/2021.
With two professional clubs, we can reasonably say that Edinburgh has at least two players at the highest level. But who are they?
Jamie Ritchie is the highest earner at the club. The backrow reportedly broke the club record by signing a contract for over £500K.
Sam Skinner is another player at the high end. The lock reportedly signed for £300K.
Skinner came from the English Premiership. You can check out our article on player salaries at Exeter Chiefs.
What about other senior players?
The other senior players will fall into a salary range of £220-280K. But which players are in the top end?
We can extrapolate the positions by looking at statistics published by Esportif for the PRO 14 (now the URC).
This list goes from top earners to lowest.
#1 outhalf
#2 locks
#3 tighthead prop
#4 fullback
#5 wings
#6 blindside flanker
#7 number eight
#8 scrum half
#9 outside center
#10 inside center
#11 loosehead prop
#12 openside flanker
#13 hooker
When flyhalf Jaco Van De Welt was capped for Scotland in 2020, he would have received a nice upside to his contract.
But I doubt that he is earning more than South African tighthead prop WP Nel. As you can see from the list, tighthead props earn a premium in the United Rugby Championship.
As a high-profile player, we'd expect Nel to be one of the higher earners at Edinburgh. For comparison, you can check out our article on how much rugby players earn in South Africa.
How Much Do Edinburgh Rugby Players Get For Playing For Scotland?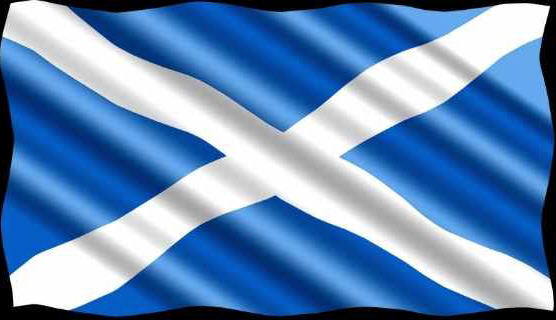 Edinburgh players get about £6,000 in match fees when they play test rugby for Scotland.
They are also in line for significant bonuses if they win a Six Nations championship (or a Grand Slam). However, Scotland hasn't hit those heights in recent years.
It's known that Edinburgh players complained to the SRU in 2019 about how this compared to England test match fees (about £27K).
However, the SRU could point out that Ireland test players get match fees of about £7K.
Similarly, Welsh test players earn a similar amount per match.
How Much Do Edinburgh Players Get On A Lions Tour?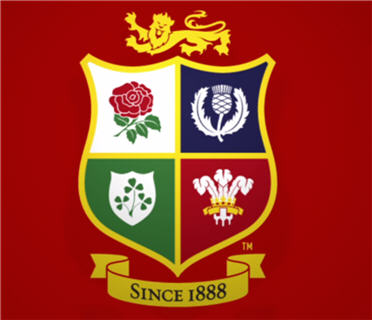 The British and Irish Lions come around every four years and can be a nice top-up to the usual salary.
Three of the Lions were contracted to Edinburgh when they went on the Lions tour of 2021.
They were Duhan van der Merwe, Rory Sutherland, and Hamish Watson.
The trio picked up a payment of £75,000 each.
If they had won the 2021 series, they would have received an extra £10K as a win bonus. Unfortunately for them, the bonus didn't have to be paid out!
What About Other Clubs?
You may be curious about the top earners at Edinburgh's big rival. Check out our article on how much Glasgow rugby players make.
If you're interested in the Guinness Premiership clubs, check out our article on how much rugby players earn in England. It has links to detailed reviews for each of the clubs.
How does Edinburgh compare to other clubs in the URC? Check these articles out.
Irish clubs
Welsh clubs