Here are our favorite inspirational, thought-provoking, or downright hilarious quotes from Welsh rugby.
As well as famous and infamous quotes from Welsh rugby players and coaches, we've got some eyebrow-raising quotes by English players and coaches about Wales!
Let's start with one of the greatest Welsh players of all time.
Quotes By Alun Wyn Jones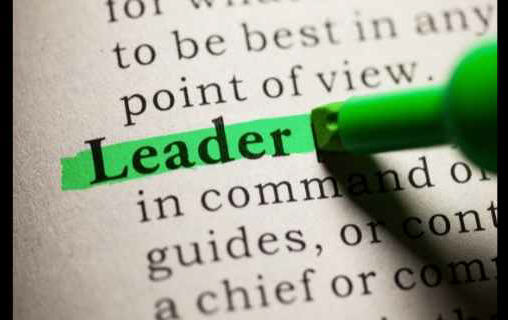 Alun Wyn Jones is a leader on and off the pitch. Here are some of his most thought-provoking comments.
Alun Wyn Jones on team vs individual
We've got a great team sport, but we harp on about individuals. It's a bit contradictory.
It's been clear throughout his career that Jones didn't care for personal fame or notoriety. His focus was always on his team. This brings us to the next quote.
Alun Wyn Jones on leadership and teams
I don't really want followers, to be honest. That's what Twitter is for. I want people who can make their own decisions and look after their own departments.
Alun Wyn Jones on defeat
I usually don't talk for three days after a defeat. Then you have an epiphany and realize it's just a game.
In other words, take the L and move on. There are more things in life than sport.
Alun Wyn Jones on himself
When asked to describe himself? This is what he said.
I like to think I am a happy angry person if that makes sense.
Quotes By The English About Welsh Rugby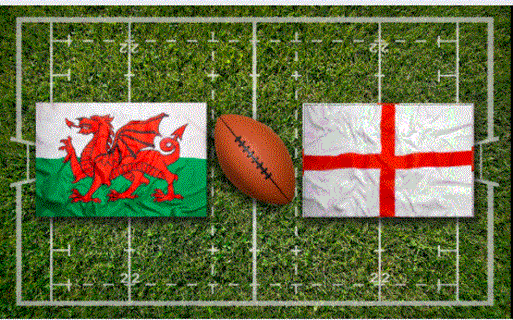 Sometimes they just can't help themselves. Here are some quotes for the Welsh dressing room.
It feels like we are the older brother and we have to make sure we beat our younger brother. We cannot let our younger brother get the better of us.
This was before England's game with Wales in the 2011 Six Nations. England's Ben Foden decided to defuse any tension.
We're playing against a team that hates you and wants to beat you up or beat you in the game.
This was before England met Wales in the 2014 Six Nations. To be fair to Jack Nowell, he has a good grasp of the situation.
Eddie Jones on Wales
Okay, take a big breath because next up is England coach Eddie Jones.
The Australian was speaking at a dinner event that apparently had no Welsh people in attendance. After all, he did ask before laying into the neighbors.
Wales. Who knows Wales? Are there any Welsh people here? So it's this little s*** place that has got three million people. Three million!
Yes, he had to apologize later. As did the RFU.
If that was annoying, then there's always Gavin Henson's greatest quote.
Gavin Henson on that kick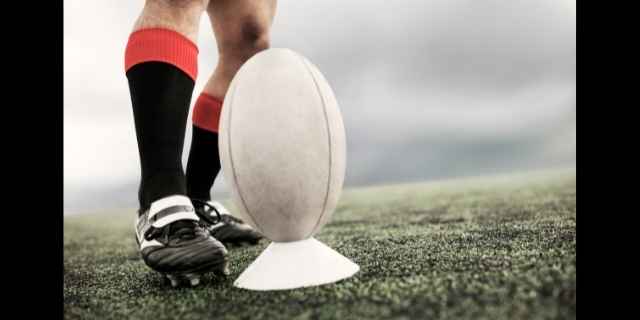 I knew I was going to kick it. I've been kicking them all week.
What kick is Henson talking about? Only the kick that won the match against England in the 2005 Six Nations.
Sir Clive Woodward jumps the gun
Long before Clive Woodward's England won the 2003 World Cup, his formidable team was playing their final Five Nations test in 1999.
England was playing Wales on home turf in Wembley. A win would give England the championship.
Before the match, Sir Clive was walking past the large trophy. He gestured toward the security official who was guarding the gleaming cup and gave a simple instruction.
You can put the white ribbons on that now!
Wales edged an epic match by 32 points to 31.
Quotes From Welsh Players And Coaches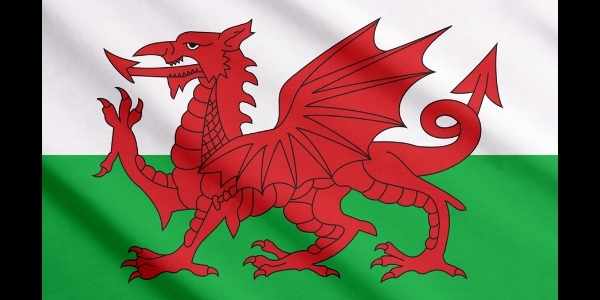 Let's go back to 1984 when Wales had a lackluster performance against Australia and lost 28 to 9. Legend J.P.R. Williams was not impressed by the effort.
No leadership, no ideas. Not even enough imagination to thump someone in the line-up when the ref wasn't looking.
You may be thinking that Williams was being unfair. You can't get away with a few digs with cameras tracking every moment. But there was still a fair bit of pushing and shoving back in the 1980s.
On playing in Dublin
That same year, Wales played Ireland in the old stadium at Landsdowne Road. The uneven heights of the surrounding walls made for a strange wind in parts of the pitch.
Mike Watkins was the Welsh hooker. Like the flyhalf, he liked to figure out which way the wind was blowing at the start of a match. This is what he said:
I didn't know what was going on at the start in the swirling wind. The flags were all pointing in different directions and I thought the Irish had starched them just to fool us.
Warren Gatland on Wales vs Ireland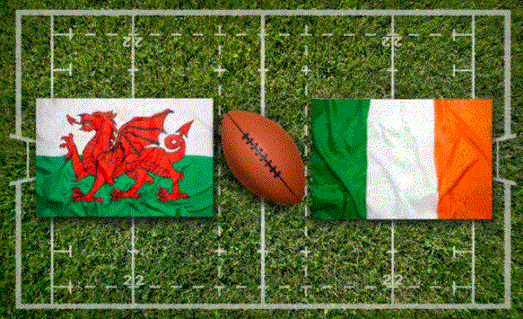 Speaking of Ireland, longstanding Welsh coach Warren Gatland had previously coached the Emerald Isle before taking the reigns with Wales.
It seems like he wasn't too happy about the way his departure was handled.
That may have spilled over into his comments in 2009 before the Six Nations clash between the two teams.
It's fair to say that England is the team that both Wales and Ireland want to beat most. Gatland surprised everybody by declaring otherwise.
Of all the teams in the Six Nations, the Welsh players dislike the Irish the most and they are all very motivated to be playing on Saturday.
Jonathan Davies on referees
Here's a subtle dig from Jonathan Davies. Well, maybe not so subtle.
I think you enjoy the game more if you don't know the rules. Anyway, you're on the same wavelength as the referees.
He was speaking as one of the hosts of A Question Of Sport on the BBC back in 1995. That wasn't his only bon-mot from that show and that year.
Jonathan Davies on Union versus League
Davies had started in Union in the amateur era and switched to rugby league. Then he switched back to Union.
He was asked about the difference between the two codes.
It's the first time I've been cold for seven years. I was never cold playing rugby league.
Gavin Henson on Gavin Henson
I've already given one quote from Gavin Henson. Here's another that made him stand out off the pitch as much as his glorious talents on the pitch.
It takes two hours to get ready – hot bath, shave my legs and face, moisturize, put fake tan on and do my hair – which takes a bit of time.
Quotes From Welsh club rugby
I'm going to go back to an epic club match in the amateur days. It spawned three fantastic quotes and deserves a bit of story-telling to explain the background.
Back in 1993, a small third-division club in South Wales pulled off one of the biggest upsets in Welsh cup rugby.
Cardiff RFC was a top amateur club and they were drawn against St Peters in the fifth round of the Swalec Cup. Cardiff's Aussie coach decided to rest some of his top players against these minnows.
That can be used as a sign of disrespect by a visiting team. But the giant club made things even worse.
Never let on that you think you'll run up a cricket score
When the St Peters players arrived at Cardiff Arms park, they noticed something odd about the old scoreboard. There were two slots for digits on the St Peters side, but three slots on the Cardiff side.
The home side had run up 117 points against Plymouth Albion in their previous match. The St Peters players bristled at the assumption that this kind of score would be repeated.
The minnows came out roaring and led 6-0 at the end of the first half. They topped this in the second half by scoring a try. Cardiff rallied and fought back, getting back to a two-point gap in the dying minutes.
They just needed a penalty to win the match. It's fair to say that the St Peters players were throwing themselves at every ruck and body in front of them.
Alec Evans representing every coach who believes their team does no wrong
Cardiff coach Alec Evans was convinced that the referee was missing foul play. That gives us his first quotable quote from this epic match.
St Peter's did all they could without getting caught and they got away with plenty.

We should have done the same thing but our players aren't trained to break the laws.
Yes, he said that with a straight face. More coaches should march out to interviews and say the same thing. Give us all a laugh!
Alec Evans discusses the high standards of officiating
This is what Evans had to say after the loss.
I'll probably get shot for saying it, but you can't have a five-dollar referee in a £20,000 competition.
Not quite a Rassie Erasmus-level rant, but still not acceptable. The club was duly fined.
Alec Evans on putting a loss into perspective
With Cardiff booted out of the cup, the players had their heads in their hands in the dressing room. Coach Evans came in to give them a pep talk.
Cheer up. There's a billion people in China who don't give a ****.
You can't fault his logic.
What happened to the coach and referee after this?
Alec Evans was given the Welsh head job and coached Wales through the 1995 Rugby World Cup.
And I'm pleased to say that the referee's whistling career was unharmed. And John Groves went on to become president of his local club Tonyrefail RFC.
Quotes From A Welsh Rugby Referee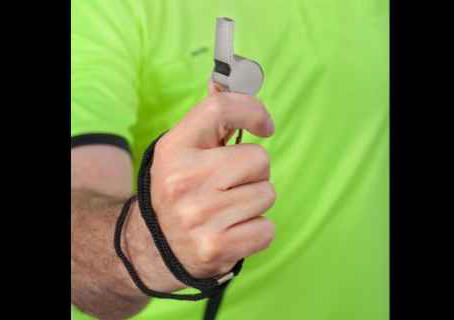 Well, not "a" referee – "the" referee. We couldn't have a list of Welsh rugby quotes without featuring Nigel Owens.
Here's just one of his famous quotes. Back in 2012, Owens was blowing the whistle in a European match between Munster and Italian side Treviso.
The Treviso scrum-half started screaming at Owens that Munster captain Paul O'Connell wasn't releasing the ball at the ruck. Owens took a long look at Tobias Botes and then had this to say:
I don't think we've met before, but I'm the referee…This is not soccer.
The final part of this quote spawned t-shirts.
Rugby Quotes Quiz!
Think you know your rugby?

Let's see if you can match the quote to the player or coach!
Here are seven quotes. How well will you do?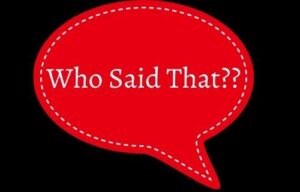 More Quotes From Round The World
Check out these collections of quotes from Welsh rivals in the Northern Hemisphere.
Every four years, the rivals come together. Here is our collection on the top Lions rugby quotes.
And here are our collections from the Southern Hemisphere.
Psst! Wanna hear a joke?
If you like a laugh, check out our collection of the best Welsh rugby jokes.