Here is our collection of inspirational, moving, and amusing quotes involving the All Blacks and New Zealand rugby.
We're going to start with the first World Cup and take it through to the triumph of 2011.
The many ups and downs in between are captured in these best quotes from the All Blacks.
But before we continue, some of the quotes in this article feature in our fun rugby quiz. Why not try it first?
Rugby Quotes Quiz!
Think you know your rugby?

Let's see if you can match the quote to the player or coach!
Here are seven quotes. How well will you do?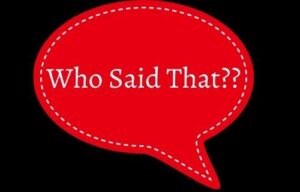 All Blacks Quotes From The 1987 World Cup Triumph
The first Rugby World Cup in 1987 was held in New Zealand.
The All Blacks were one of the favorites, but France impressed in their semi-final win against Australia. But the All Blacks had a convincing win in the final.
Things were very different then for champions. It wasn't just that the game was still amateur and the players had jobs the following week. There was little pomp and fireworks at the end of the match.
This is what a young hooker named Sean Fitzpatrick remembers from that day:
My underlying memory was: "Thank God that's out of the way."

We satisfied New Zealand and we all went back to work.

It's funny now, I don't think I even touched the World Cup in '87. There's definitely not a photo of me with the World Cup and there's definitely not a team photo.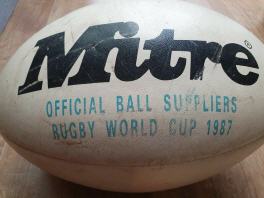 All Blacks Quotes From the 1995 World Cup
New Zealand had unveiled Jonah Lomu the year before the 1995 World Cup and he and they seemed unstoppable.
Ireland met New Zealand in the pool stages. Their diminutive winger Richard Wallace remembered what it was like trying to stop his opposite number.
How do I tackle him? Wait until he's running past and bite his toes? We were the guinea pigs trying to work out how to stop him.

What's the best way to defend against him? Don't let him get the ball.
Lomu ran in two tries! We don't know if the big man got his toes bitten.
The next quote is an old joke but it never gets old in the telling. The story goes that in advance of the semi-final between the All Blacks and England, the New Zealand management received a fax.
Remember that rugby is a team game; all 14 of you make sure you pass the ball to Jonah.
We know what happened next. The All Blacks ran rampant in the semi-final but came up short in the final when the Springboks tackled them to a standstill
All Blacks Quotes From The 1999 World Cup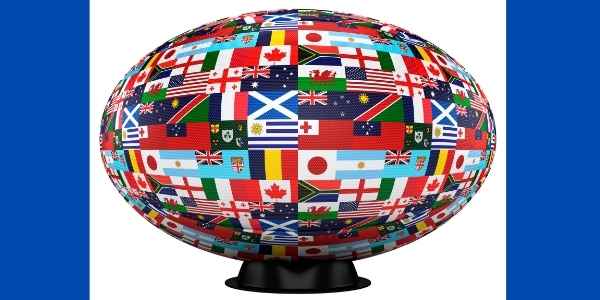 The 1991 World Cup was a poor outing for the All Blacks. They were ambushed by France in the semi-final.
We'll go back to Jonah Lomu for some fascinating insight into what happened.
It's a measure of the late great man that he gave such respect to his opponents.
At half-time things were quiet, a bit too quiet. We needed a second-half battle plan but instead, we went into our shells.

We were out to 24-10, 14 points up. All Blacks don't lose matches from that position.

The lid was on the French coffin but they quite simply caught fire. I have never seen another team do anything like that. Out of this world.
Before 1995: Coaching And Culture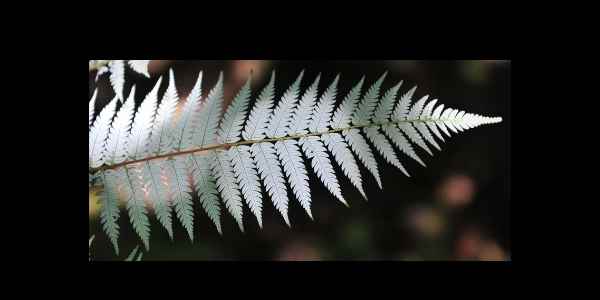 When a new set of coaches took over in the run-up to the 1995 World Cup, they believed that something was very wrong with the team.
There was a culture of drinking and laddish behavior led by senior players.
Wayne Smith was brought into the coaching set-up by Graham Henry. The coaches decided to exclude some of those players from the next tour.
They also devised the concept of a leadership group to put the responsibility back on the players to police themselves.
This is what Smith had to say.
We can't just have a captain stand at the front and everyone else loafing in behind him, we actually need some accountability and responsibility from the whole team.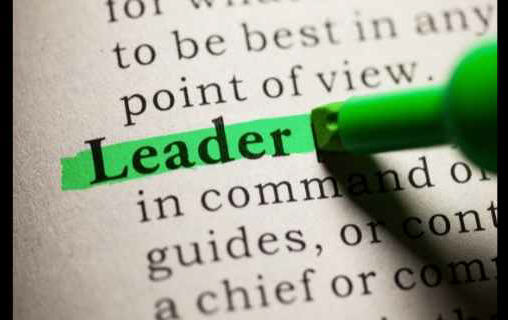 I'm going to jump quickly to 2003 when a young Dan Carter was given his first cap. Some years later, he was asked what it was like in his early years.
By this time, Steve Hanson had taken over the coaching but the culture was still one of responsibility.
From the very start, you learn humility. There are these structures in place, like the fact that we always leave the changing room as clean as it was when we walked in.

So you'll often see the likes of Richie McCaw and the coach Steve Hanson sweeping the shed.

Dan Carter
All Blacks Quotes From The 2007 Rugby World Cup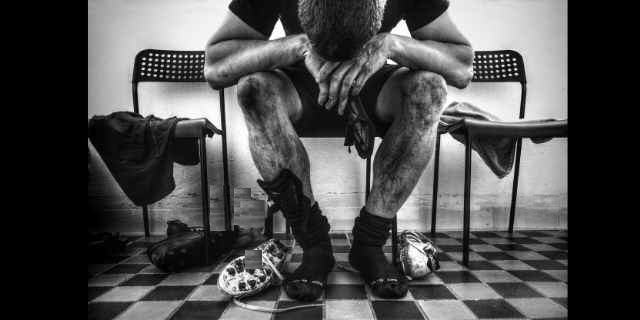 2007 was another disappointment for New Zealand. They came out the wrong end of a narrow score against France.
But it's the mark of great players that they recognized the issues.
This is what lock Ali Williams had to say.
The French played better than us. Cold-heartedly they knew how to win and they won.

I think it was great for the ABs. We learned that sometimes just playing a traditional style of All Blacks rugby is not good enough to win a tournament like this.
It's interesting to learn how players treat crushing defeats like this.
Here is Ali Williams again.
I actually still haven't watched the game. I moved on.

My dad showed me the disallowed try, he said: "If you had scored that, son, we might have won the World Cup."

But that's what you need parents for, to hit you square between the eyes.
Talk about your folks being your worst critics! But his dad echoed every other New Zealand fan on the street.
Let's Hear It From The Mums
Here are two lovely quotes from All Blacks mothers.
When Sonny Bill Williams was called up in 2010, he received an excited text from his mother.
Woo-hoo I'm the proudest mum in New Zealand.
To be fair, there were probably lots of similar messages between other mothers and sons. But the next quote is unique.
Scrumhalf Piri Weepu's mother worked as a security officer at the stadium in Wellington. The All Blacks played Canada in Wellington in the 2011 World Cup, and Kura Weepu was waiting in the tunnel when the final whistle blew.
I get to kiss and cuddle my boy straight after the game.
Even an All Black can't say "ah, mum, don't embarrass me by saying something like that!
Quotes From Winning The 2011 World Cup
The All Blacks were under immense pressure from themselves and the entire country going into the 2011 World Cup.
But things got worse before they got better. The All Blacks lost the best flyhalf in the world when Dan Carter was injured. Then their backup flyhalves got injured.
Stephen Donald
The fourth choice (not in the squad) had gone fishing. This is Stephen Donald's account of his whereabouts when "Ted" (the coach Graham Henry) was trying to reach him.
Thankfully "Milsy" (fullback Mils Muliaina) got through.
I was down the Waikato River whitebaiting. I think Ted had missed me a couple of times and then I finally got a call from Milsy and he said, 'Start answering your phone, you idiot'.
Donald would have to make some vital kicks in the final. It's fair to say that there were plenty of New Zealand supporters who didn't fancy his chances.
But Donald nailed the crucial winning kick. This is Donald on answering his critics.
There are people out there who undermined my status as an All Black. To get the chance to prove that I am an All Black is good. I think a World Cup final is a pretty good place to start.
And this is what assistant coach Wayne Smith had to say:
If he hadn't got that kick over, us coaches and our wives would probably have had to leave New Zealand.
Richie McCaw
And what about the captain, Richie McCaw? Right after the match, he gave his usual honest reaction when asked what it felt to have won.
It's hard to describe, I am absolutely shagged.
In later years, he reflected on how he felt.
At the end, in the moments after we beat France in the final, my first thought was 'I can stop now, I don't have to do this anymore. Thank Christ that's done.
More Quote From Around The World
Check out the neighbors! Here is our collection of quotes from Australian rugby.
Here are our collections from the Northern Hemisphere teams.