Here is our collection of inspirational, thought-provoking, controversial or hilarious quotes from English rugby.
These quotes range from modern times back to the 1860s. But they never get old!
Quotes By England Coaches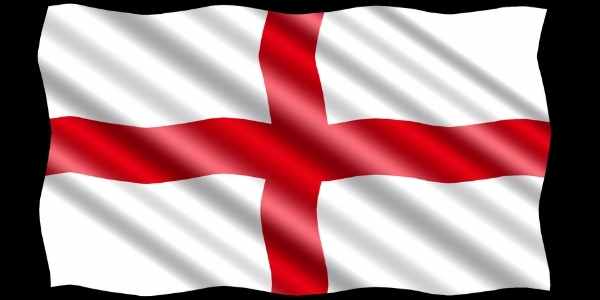 Let's start with Eddie Jones. We'll be coming back to the Aussie England coach again, but this one is an insight into the man.
Eddie Jones on arrogance
Jones had just been appointed head coach after England's disastrous 2015 World Cup campaign on home ground.
The charge of arrogance was a stick that rival countries liked to hit England with. But Jones wanted his team to embrace it.
Arrogance is only bad when you lose. If you are winning and you are arrogant it is self-belief.
Martin Johnson smackdown
Winger Chris Ashton was one of a group of young players that England coach Martin Johnson brought into his squad. The 23-year-old scored one of the best tries I've witnessed in an Autumn test against Australia in 2010.
Johnson clearly wanted to keep the young tyro's feet on the ground. When the giant second row was asked about the amazing try, he commented with a wry smile.
I think I scored one, from two yards against Italy, which I thought was better.
Despite this smackdown, Johnson never made Ashton stop his spectacular scoring dives. There's no doubt that if the gnarly lock had wanted this out of the young winger's game, the Ash Splash would have disappeared.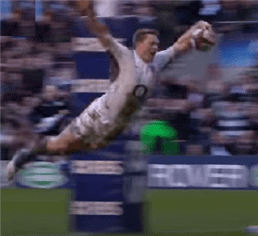 Geoff Cooke on not coming up roses
When Geoff Cooke stepped down as England coach in 1994, his successor was Bath coach Jack Rowell.
Rowell nudged England away from their forward-dominated tactics and had a successful run of 21 wins in 29 matches.
England played great rugby in the 1995 World Cup quarter-final to beat Australia. But they came a cropper against the All Blacks and Jonah Lomu in the semi-final.
When Rowell was first appointed, he had made a big deal about bringing a running game to English rugby. That may have rubbed his predecessor up the wrong way.
This is what Geoff Cooke had to say about the loss to New Zealand:
I don't know about us not having a Plan B when things went wrong, we looked like we didn't have a Plan A.
Ouch!
Back to Eddie Jones
He just can't help himself. Jones is highly entertaining but he sometimes goes too far.
In an era when every other Six Nations team is beating Italy handily (and that's a problem), Jones decided to crow about it. This is what he said before his second game in charge of England.
We want to go out there and smack Italy. I said to the boys 'go out and give them a good hiding.'
Which they did. But so what?
I have far more respect for a coach who decides to dish the verbals to France. That's not flat-track bullying. Here is Jones before the 2020 match opener of the Six Nations.
France can expect absolute brutality from England, we are going to go out there to make sure they understand what Test rugby is. It is about being brutal, it is about being physical.
Jones would have been better off telling Les Bleus to try to find a bit of flair.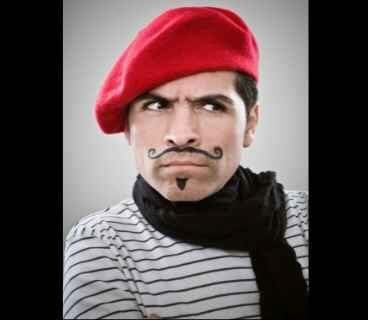 The French raised their eyebrows, put out their gitanes, and puffed out their cheeks. France beat England by seven points in a bruiser in Paris.
An England coach lasts only as long as the RFU blazers want him in the hot seat. Here's a zinger from an RFU chairman when England had a short losing streak under Jones.
The press asked head blazer Andy Cosslett if Jones was guaranteed to continue.
You're asking for unconditional support and only my children get that.
Quotes From Captains Of England
We'll start during a period of turmoil as England was changing from amateur to professional status.
Most of the old blazers on the 57-man RFU council didn't want to see change.
Here is what England captain Will Carling had to say in a TV interview in 1995:
If the game is run properly as a professional game, you do not need 57 old farts running rugby.
I can tell you, it sent shockwaves around the rugby world. If you want to know a bit more about the aftermath – check out our brief bio of Will Carling.
Robshaw on defeat
Chris Robshaw had a classic captain's reaction to a disappointing defeat against Wales in the 2013 Six Nations.
I gathered the boys together in a huddle at the final whistle of our defeat by Wales and told them to remember the hurt they were feeling in that moment.
I have a lot of respect for Robshaw who had a tough gig as captain in the 2015 World Cup. Check out our brief bio on Chris Robshaw as a great Quins player.
Quotes From England Club Rugby
Here are our favorite quotes arising from the club game in England.
Forwards versus backs
Dennis Ibbotson has a hard-tackling flanker who played for Gloucester for a decade from 1950 to 1960.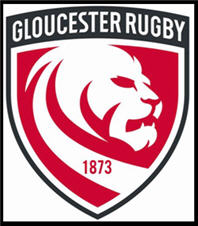 He had a well-honed view of the role of backs in the team.
The Holy Writ of Gloucester Rugby Club demands: first, that the forwards shall win the ball; second, that the forwards shall keep the ball; and third, the backs shall buy the beer.
Classic refreshments
When Gareth Chilcott hung up his boots as a prop with Bath, he went for the usual somber retirement outing with his teammates.
I thought I would have one quiet pint … and about 17 noisy ones.
That describes a lot of rugby nights!
Getting a surprise call-up for England
When squad announcement time comes around, some players take themselves off to a quiet spot and watch their phones for the day.
But others have no idea that they're on the national radar. Here is how Exeter prop Ben Moon describes his first inkling of getting a cap in 2018.
I was at a kids' party and I had no mobile signal. There was a bouncy castle there and I was having a great time. When I finally walked out my phone was going mad.
Has English rugby become less elite?
Leicester's Ellis Genge had interesting comments comparing English club rugby to soccer in terms of diverse backgrounds in the sport.
I have friends working on scaffolding sites back home who are quicker than Jonny May. That's where football and those other sports have cracked it. Is rugby really grassroots?

When I was younger, I never felt comfortable sitting in the clubhouse having my chips and sausage, because I just felt everyone was looking at me thinking, 'Who the **** is this'
Mind you, his scaffolding pals must have been lightning because Jonny May is one of the fastest wingers in world rugby.
Manu Tuilagi on an interesting method for staving off injury
There are few more impressive sights than England back Manu Tuilagi tearing up the opposition on a rampaging run. Even better when it's against the All Blacks!
But Tuilagi has been plagued with injuries over his career at Leicester Tigers and with England. At one point, he returned to his homeland of Samoa for a remedy.
I saw the witch doctor for two hours a day and she said she found what the illness was. She found out that there were three lady spirits who had married themselves on to me for the last three years.

The witch doctor told me that was why I had been injured. The spirits wanted me for themselves – they wanted to punish me and injuring me was the way to do it.

Every time I played – bang!
Unfortunately, those lady spirits haven't been easy to shake off.
A Famous Quote That Never Happened
Here's a quote that you may have heard before about Leicester outhalf Phil Horrocks-Taylor who had a handy sidestep.
The speaker is Mick English, an Irish outhalf despite his surname. And this quote seems to be a battle of surnames:
Every time I went to tackle him, Horrocks went one way, Taylor went the other, and all I got was the bloody hyphen.
The late Mick English was an entertaining after-dinner speaker, and he certainly made this quip.
But the wily Irishman had made it up for entertainment purposes. As a journalist pointed out to him, Ireland had never played against an English team with Horrocks-Taylor at outhalf.
True, but it's still a great line!
Quotes From The Early Days Of English Rugby
Alfred Ernest Crawley was a man of many talents. Born in 1867, he became a clergyman, a schoolteacher, a Wimbledon quarter-finalist, a journalist, and a sexologist.
A what, now? He wrote anthropology books about marriage customs and rituals.
He also wrote about ball games (to be clear, I'm referring to sports).
"Book of the ball" was published in 1913. This is how he compared soccer to rugby.
The tactical difference between Association Football and Rugby with its varieties seems to be that in the former, the ball is the missile, in the latter, men are the missiles.
Back in 1861
Let's go back further. Here's an editorial from The Field, the preeminent sports newspaper of its day.
At the time, football and rugby hadn't separated fully in the schools. Each played with a mish-mash of preferred rules. This brought chaos to matches between the schoolboys of  Eton, Harrow, and Rugby.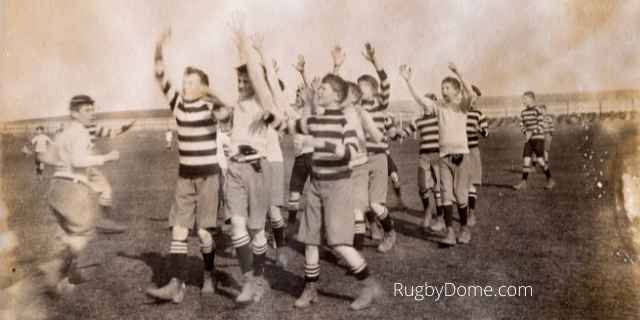 Here is the lament from an editor in 1861:
What happens when a game of football is proposed at Christmas among a party of your men assembled from different schools?

Alas! … The Eton man is enamoured of his own rules, and turns up his nose at Rugby as not sufficiently aristocratic, while the Rugbeian retorts that 'bullying' and 'sneaking' are not to his taste, and he is not afraid of his shins, or of a 'maul' or 'scrimmage'.

On hearing this the Harrovian pricks up his ears, and though he might previously have sided with Rugby, the insinuation against the courage of those who do not allow 'shinning' arouses his ire, and causes him to refuse to lay with one who has offered it.

Thus it is found impossible to get up a game.
Want More Quotes?
Check out these collections from around the rugby world.