Here is our collection of insightful, inspirational, maddening, and amusing quotes involving the Springboks and South African rugby.
Our article ends with quotes from the winning captains of three World Cups. But before we get there, we'll go through some amusing, bizarre, and insightful quotes.
Quotes About The Springboks
Here is how legendary commentator Bill McLaren described the Springbok pack.
When they get going, it's like watching cattle stampede: huge fellows who thunder about the paddock like mad rhinos.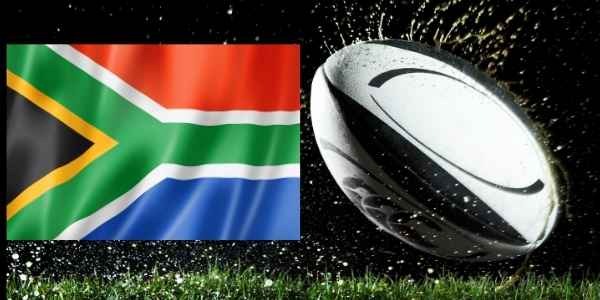 An appreciation of the South African scrum
The Lions tour to South Africa in 2009 was one heck of a tussle. Ex-England prop Graham Rowntree was the scrummaging coach.
He watched from the sidelines in admiration.
The Beast was pretty impressive. There was one scrum after nine minutes when we got lifted off the floor and if I was their scrum coach I would have retired and gone to Panama.
A cheeky South African appeal for support
England famously crashed out in the pool stages of the 2015 World Cup on their home soil.
Schalk Brits was a Saracens favorite. The hooker cheekily urged downcast English supporters to switch allegiances for the duration of the tournament.
We play a similar style of rugby to England but we have better-looking players.
Small is mighty too
We often focus on the big men in the Springbok pack to the detriment of the smaller men out wide. The diminutive Cheslin Kolbe is one of the best players in the world.
This is what he said during the 2019 World Cup when questioned about size.
There is a saying that dynamite comes in small packages. We all have something special we can contribute to our teams.
Forwards again
Having given a nod to an outside back, let's get back to the forwards.
Johan le Roux was a feared tighthead prop in his day. When he toured with Springboks in New Zealand in 1994, he was cited for biting Sean Fitzpatrick's ear. Le Roux was disgusted with the length of his ban.
This is what he had to say.
For an 18-month suspension, I feel I probably should have torn it off. Then at least I could say, 'Look, I've returned to South Africa with the guy's ear.'
South African Coaches And Their Dancing Quotes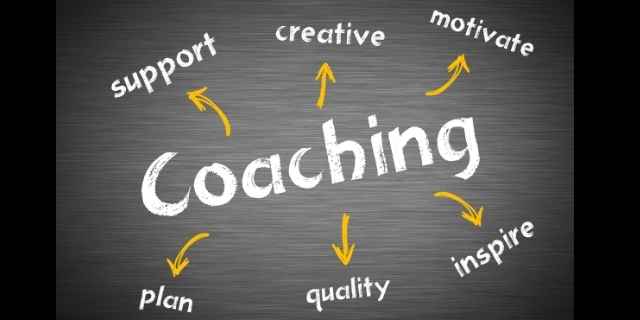 What is it with South African rugby coaches and their fascination with dancing? Here is Heyneke Mayer.
Ballroom dancing is a contact sport. Rugby is a collision sport.
Peter de Villiers wasn't impressed when the British and Irish Lions came to town in 2009 and complained about foul play.
If we are going on like this, why don't we go to the nearest ballet shop, get some tutus and get a dancing shop going?

There will be no eye-gouging, no tackling, no nothing and we will enjoy it.
Peter de Villiers was a regular stream of quotes but we didn't always understand what he was saying. This was his comment on Dan Carter. I think it's a compliment?
I know dancing is also a contact sport, but rugby is far from dancing. If you want to run with the big dogs then sometimes you have to lift your leg.
Lean World Cup Years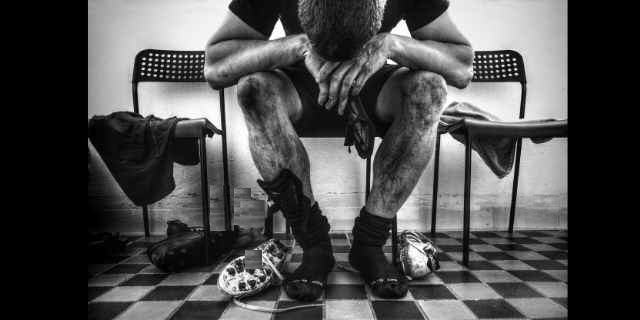 Before we get to the glory years, let's have a few quotes from more difficult times.
Perhaps the biggest disappointment was going out in the 2011 quarterfinals against an underperforming Australia.
Coach Peter de Villiers was asked about the mood in the dressing room. He couldn't have summed it up better.
Three notches lower than a funeral.
The Boks had a longer run in 2015 but lost their semi-final. I would imagine that most teams don't welcome having to play the playoff game for third place.
Heyneke Meyer made that clear.
It is like kissing your sister.
Quotes From South African Cup-Winning Captains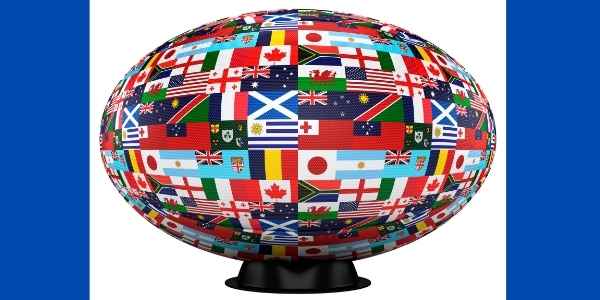 Three Springbok captains have lifted the World Cup. We'll start from the beginning.
1995 – Francois Pienaar
I won't give much background on this iconic moment in sport. I'll just give you a quote from captain Francois Pienaar looking back on the Springboks becoming World Champions.
Looking back, 1995 became a story about us, new South Africa finding its identity through sport.

June 1995 was the moment in time when new South Africa took a long hard look in on itself and President Mandela showed the way towards reconciliation by putting his trust in the Springboks.

It was a healing process.

Francois Pienaar, 1995 Rugby World Cup
2007 – John Smit
The Springboks defeated England in the final of the Rugby World Cup. The team had been under a lot of pressure after a lean eight years since their last win.
This is what captain and hooker John Smit had to say about the first night after the final and on returning home.
For the first night honestly, it was more like a breath of fresh air. It was more like being able to breathe for the first time.

The elation really came, and the special moments came when we actually got back home to a packed Oliver Tambo, to city after city with thousands of people running behind our bus and actually realising the impact of what a tournament like this and the game of rugby has on a country like South Africa.

John Smit, 2007 Rugby World Cup
2019 – Siya Kolisi
Once again, South Africa faced England in the World Cup final. This time they beat their Northern rivals soundly.
Captain Siya Kolisi spoke about what coach Rassie Erasmus said to the team before the match. He also spoke movingly about what victory meant to the people.
The coach just came and told us the last game, 'We're not playing for ourselves anymore. We're playing for our people back home'.

That's what we wanted to do today and we really appreciate all the support.

People in the taverns, people in the shebeens, people in farms, homeless people, and people in rural areas – thank you so much, we appreciate the support.

We love you, South Africa, and we can achieve anything if we work together as one.

Siya Kolisi, 2019 Rugby World Cup
Rugby Quotes Quiz!
Think you know your rugby?

Let's see if you can match the quote to the player or coach!
Here are seven quotes. How well will you do?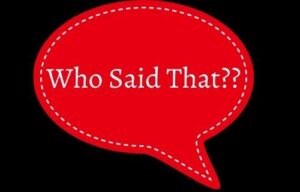 More Quotes From Around The World
Check out our collections from the Southern Hemisphere.
Here are our collections from the Northern Hemisphere teams.