Here is our collection of inspirational, moving, hilarious or controversial quotes in Scottish rugby.
The Scottish Fighting Spirit
Scotland has had eras where they could dominate their neighbors.
But it's fair to say that those punctuate periods where they're come out second best against the likes of England and France. But every rival rugby fan respects the fighting spirit of a Scottish rugby team.
Here are some quotes that sum up that spirit:
A side that will always fight
We are a side that will always fight and scrap and if a team is going to get anything off us we are going to make them work very, very hard for it.

Kelly Brown, 64 caps
This was back row Kelly Brown who played for Scotland from 2005 to 2017. He was speaking after a hard-fought 12-8 win against Ireland in the 2013 Six Nations.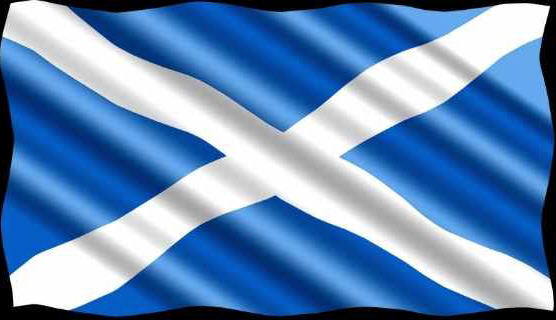 We're not England or New Zealand
We need to look at what we are. We're not England. We're not New Zealand. We're Scotland and we've got to look at what we can do to win games.

Big Jim Hamilton in 2013
Jim Hamilton was never short of something to say. We'll have some more quotes from Jim a bit later.
Could be said about most Scots
"He plays much bigger than he is."

Vern Cotter on Ryan Wilson
New Zealander Vern Cotter coached Scotland for three years from 2013 to 2017. It's fair to say that journalists didn't get many quotable quotes from the stern Kiwi during that time.
But this quote is Cotter lavishing plaudits on flanker Ryan Wilson! That's as complimentary as Cotter gets, but it's high praise indeed.
When Scotland Beats England
Let's start with a Scottish rugby legend who never actually beat England. But like the rest of us, Doddie Weir had the pleasure of watching some epic wins against the Auld Enemy.
All glorious
There is no such thing as a lucky, dodgy, narrow, tight, or jammy win over England. They are all glorious.

Doddie Weir
Doddie Weir speaks the truth!
1990 Grand Slam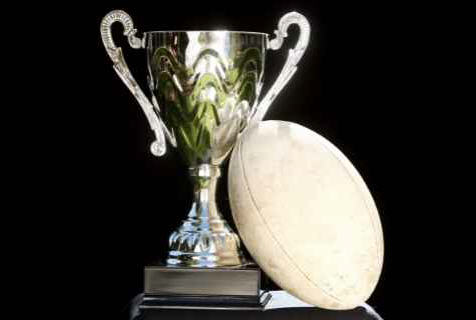 What's better than beating England? Winning a Grand Slam and beating England!
In 1990, winger Tony Stanger was only earning his sixth cap in the Six Nations match against England.
Stanger was marking the highly experienced Rory Underwood, our pick for greatest English winger of all time. By then Underwood had broken the English try-scoring record.
Stanger famously scored the try in the epic Grand Slam win. But he later recounted how it started with a disrupted move.
Legendary fullback Gavin Hastings joined the line in a pre-planned back move. He was supposed to draw defends and pass the ball out to Stanger.
But he was quickly closed down and he kicked the ball through instead. Underwood had to turn and chase but Stangers streaked through to take the bouncing ball over the line.
This quote sums up how wingers need a bit of luck – but they also make their own luck in the chase.
All you're hoping for is that you're on the right line and when the ball bounces it bounces for you.

Tony Stanger
1969 Win In Paris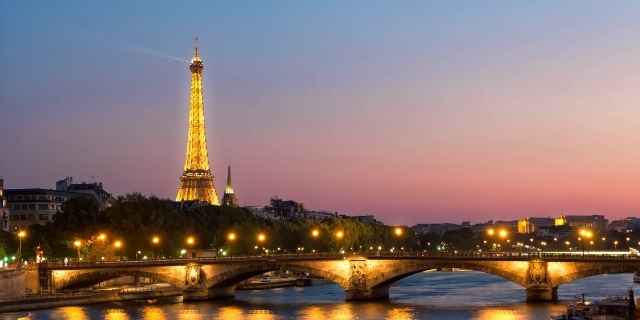 Winning in Paris remains a daunting prospect for all rivals of Les Bleus.
Let's go back to 1969 before colour television! The try scorer was Jim Telfer.
We'll have more quotes from Telfer from his Lions coaching days, but this is when he was a feared number eight on the field.
Telfer went over the French line from close range. Nothing spectacular, but Scotland didn't win in Paris again until 1995!
This was Telfer's dry comment on having to watch his try each time Scotland traveled to Paris for the next 25 years.
All that time, my try was shown on TV, which for a time didn't look out of place.

But through time, you were aware that Scotland hadn't won away to the French since the television footage was in black and white.

If you could have earned royalties from repeats and reruns, I'd have made a few quid over those 26 years.

Jim Telfer
1995 – The Toony Flip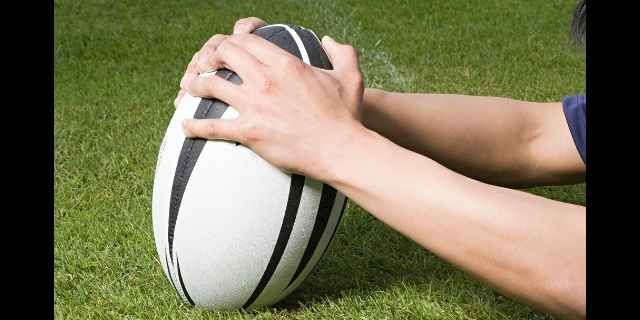 In 1995, the man who scored the winning try in Paris in 1969 was now coaching Scotland. Jim Telfer's captain was Gavin Hastings.
This was one of the best Scottish backline ever assembled. Scott Chalmers was at inside centre and Gregor Townsend was outside him. Yes, Townsend would go on to coach his national team.
People remember the "Toony Flip" from this match. Townsend flicked a pass away as he was double tackled.
But people may not remember that Scotland went into the last minutes of the match with a lead. But Townsend missed a kick for touch and France ran the ball back for a try that pulled them ahead.
Gavin Hastings gathered his troops together behind the posts and gave them a Captain's speech.
This is how he recounts it:
I pointed out that we had come so far and so close that if we didn't go back downfield and at least give ourselves a chance of winning it, we would have let ourselves down and let our supporters down.

Gavin Hastings
And his men did exactly that. Scotland kept the ball in hand as they ran upfield. And then came the magic moments in this video.
Hastings caught the Toony Flip and put in a serious turn of speed to race over the line. That was a captain's contribution!
Quotes From Another Fullback Captain
Some coaches think that fullbacks are too far away from the action to make good captains. But when your fullback is world-class and inspirational, they are the natural choice.
It's not just Scotland who rates Stuart Hogg as a captain. He had the honour on the 2021 Lions tour when he led his charges out against the Emirates Lions.
Here is Stuart Hogg on his leadership style.
The thing for me about being captain is that it doesn't change anything you do. You go out there and be yourself.

I've never been the one to scream and shout and boss people around, I like to lead by the way I perform.

Stuart Hogg, 2021
When Hogg was selected for the 2013 British and Irish Lions, he was just the latest in a long line of Hawick boys to go on tour.
This is what he had to say.
Where I'm from is the heartland of Scottish rugby.

I was the 59th Hawick boy to be capped by Scotland. That was a real honour and to be the 12th Lion to come out of Hawick is pretty special.

Stuart Hogg, 2013
More Famous Quotes From Scottish Rugby
You may have heard Gavin Hastings' pithy verdict when Jonah Lomu burst onto the scene.
There's no doubt about it, he's a big b*st*rd.

Gavin Hastings on Jonah Lomu
But Jonah Lomu contributes another great quote on Scottish rugby. No, not the late legend himself – the classic video game. Bill McLaren does the commentary in the game.
A favorite quote from video fans is when a player takes a big tackle.
After that hit, he's going to Edinburgh Royal Infirmary!
Speaking of Edinburgh, this is what Richard Cockerill had to say when the former England hooker was appointed coach of the club in 2018.
One day people will speak of Edinburgh and think of rugby first, not the f***ing castle.

Richard Cockerill, 2018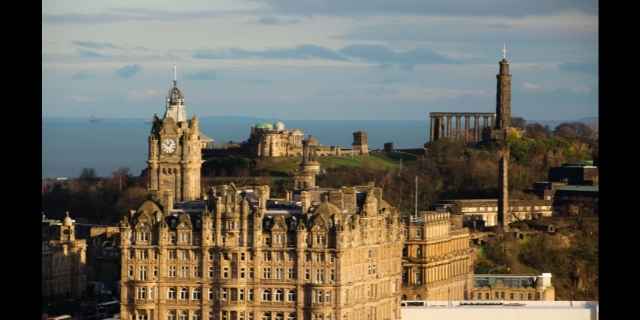 Of course, we love McLaren's commentary through decades. Here is our big collection of Bill McLaren's quotes.
Here's just one about wily scrumhalf Bryan Redpath.
He's as slippy as a baggy up a Border burn is little Bryan Redpath there.
Just in case you're not Scottish – a baggy is a little fish, and a burn is a stream.
Royalty
We'll end with a quote that has never been attributed to a specific referee. It may even be apocryphal but it's fun.
Of course, Princess Anne plays a special role in Scottish rugby. Her son Peter Phillips was a talented player and captain of his school team.
Before a school match, Philips was asked to call the coin toss. This is what the referee supposedly said:
Grandmother or tails, sir?

Anonymous referee
Controversial Quotes
Here are some quotes that may be enraging, thought-provoking, or entertaining, depending on your point of view.
Matt Williams On Scottish rugby
Matt Williams was appointed Scotland coach in 2003. He brought Irishman Willie Anderson in as assistant coach.
The Aussie lasted two years in a tough spell for the nation. They only won three matches under his tenure.
In a recent interview, Williams spilled some beans about the set-up at the time.
They had no gyms. After about 45 committee meetings, they decided to buy the gym. But no one set the gym up.

So Willie Anderson and all the staff, we go down there on a Sunday with a couple spanners to set up the gym together. We put the gym together.

We're looking around going we've got the gym. We've got the bars. Where are the weights?

They said 'we couldn't afford the weights, we'll buy them for you next year!'"

Matt Williams
Big Jim Hamilton
Jim Hamilton had a long Scotland career but wasn't always in favor. This is what Vern Cotter had to say when he brought the big lock back into the fold.
He does things awkwardly. He is not everyone's cup of tea in Scotland but luckily the coaching staff drink coffee.

Vern Cotter on Jim Hamilton
However, Cotter famously didn't select Hamilton for the 2015 World Cup. Hamilton was furious and distraught.
He is also almost too honest for his own good. This is what he said in an interview two years later.
This is a long quote, but I wanted to put it all in because it is so damn honest. This is how elite players feel when they're dropped!
Honestly, it got to the point where I didn't want Scotland to win. There was a part of me that did because my mates were there but deep down I didn't want them to win.

I could sit here and say that I wanted to Scotland to win the World Cup but I was raging. I couldn't even watch their games.

Someone told me Scotland were beating Australia and I was devastated. The competitive edge inside you does say that if you're not playing, you don't want them to do well.

It took me about a year to get over that and want Scotland to do well again.

Jim Hamilton
Scots On Lions Tours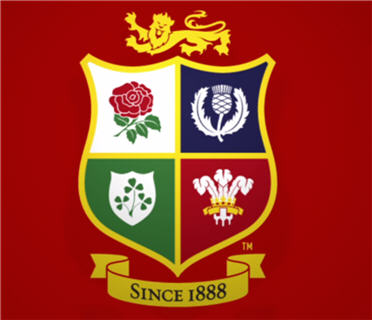 Jim Telfer was a school teacher who played for Scotland and the British and Irish Lions. He went on to coach Scotland in several tenures.
Scotland won a Grand Slams with Telfer as head coach, and another when he was assistant. His head coach in 1990 was Ian McGeechan.
Both Telfer and McGeechan left an indelible mark on the Lions tradition. We could pick many stirring quotes from Telfer on Lions tours, but we've cut them down to our favorites.
Telfer on honest and dishonest players
Telfer delivered this speech to the Lions squad in 1997.
There are two types of rugby players. there are honest ones, and there's the rest.

The honest player gets up in the morning and looks himself in the mirror, and sets his standard. Sets his stall out, and says I'm going to get better. I'm going to get better. I'm going to get better.

He doesn't complain about the food, or the beds, or buses, or the referees. Or all these sorts of things.

These are just peripheral things that weak players have always complained about. The dishonest player.

Jim Telfer, 1997
McGeechan on special days
What does it mean to go out and win a Lions match? Or a series?
The Lions had won their opening test in 1997 and were facing a massive backlash in the next. McGeechan spoke to the team two hours before the crucial second test in Durban.
There are days like this that many rugby players never have, they never experience it. It is special.

Because you'll meet each other in the street in 30 years time and they'll just be a look and you'll know just how special some days in your life are.

Ian McGeechan
More Quotes From The Rugby World
Check out these articles from Scotland's rivals:
Scotland joins together with the other home nations every four years. Here is our collection of favorite Lions rugby quotes.
And here our our collections for Southern Hemisphere teams: