Sean O'Brien signed with Bath in 2019 after eleven seasons with Leinster in Ireland.
This article looks at Sean O'Brien's salary. We'll examine his current rugby contract, and what factors led to his ability to negotiate his high value.
We'll look at how he compares with teammates at his club and with the players in the same position in other Premiership clubs.
What Is Sean O'Brien's Current Salary?
Sean O'Brien's salary is currently about £400K at London Irish. This is over three times the average Premiership salary.
O'Brien signed with London Irish in 2019 on a contract that runs to mid-2022.
He is in the final stage of his rugby career but may negotiate a one-year extension.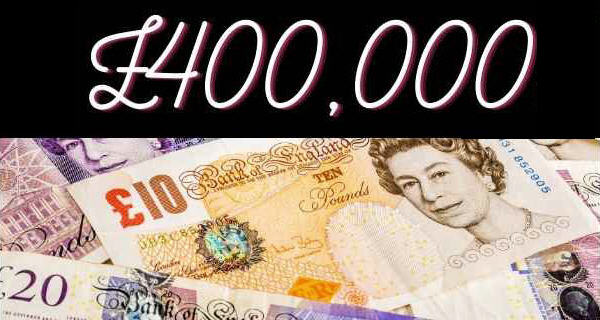 To put his age into context, O'Brien was born in 1987 and is already past the average retirement age for backrowers.
However, he is still a very effective flanker. Leinster certainly wanted to keep O'Brien who was still a first-choice pick for the province in 2019.
However, the province couldn't or wouldn't meet his salary demands and O'Brien left the province he had joined as a teenager.
How Does O'Brien Compare To Other Players?
It's worth looking at two different comparisons:
how O'Brien compares to other players at his club.
how O'Brien compares to other backrowers in England.
Let's start with the club.
Is Sean O'Brien the highest-paid player at London Irish RFC?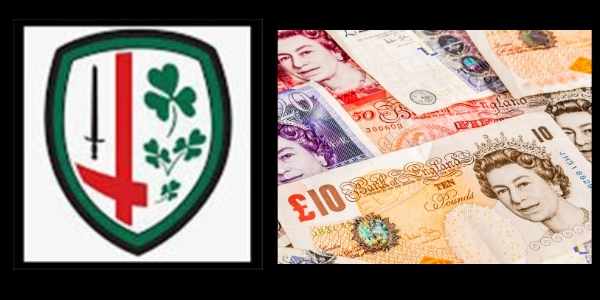 O'Brien joined London Irish as a marquee player. This means that he was one of two possible nominees by the club for high-paid players outside the salary cap.
You can read more about the cap in our general article on salaries at the London Irish.
However, O'Brien isn't the highest-paid player at the club. That status falls to their flyhalf, Paddy Jackson, who joined London Irish from France.
How does O'Brien compare to other backrows in England?
Sean O'Brien also isn't the highest-paid backrow in the Premiership. However, there are very few others who break the £400K wage barrier in England.
We estimate that Steven Luatua at Bristol Bears and Taulupe Faletau at Bath are higher earners than the Irishman.
You can get the full details here:
Aside from these three, there are two flankers who are above the £200K mark in the Premiership. Check out these details:
What Factors Contribute To O'Brien's High Salary?
In our overview of salaries in English rugby, we estimate that the average salary in the Premiership is about £120K per year.
That level of pay can be expected by the many experienced players in the Premiership who never quite made it to international level.
But O'Brien arrived at Bristol Bears as a marquee player who could command a much higher salary. Let's look at the reasons.
Stellar career with Leinster, Ireland, and the Lions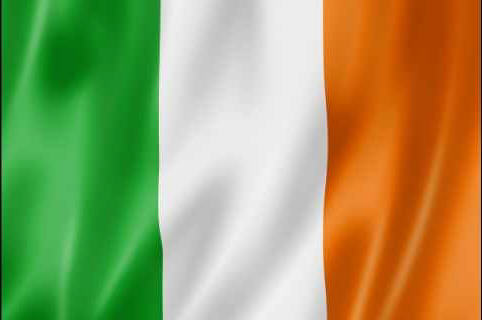 We won't go into too much depth here about O'Brien's playing career before joining London Irish.
We recently put together our list of the five greatest Irish flankers in the history of the game.
After a lot of debate amongst ourselves, we ranked Sean O'Brien at the top. You can get a detailed rundown of his career highlights in our article on the best Irish flanker of all.
Availability to his club
By leaving Ireland, O'Brien effectively ended his international career. The IRFU has a general policy of not selecting overseas players for the national team (Jonathan Sexton was the only exception in recent years).
This can actually increase a senior player's value to a club.
This may seem odd at first glance. After all, young players starting out in their rugby career can expect a salary bump from getting their first run of caps for their national team.
Why should getting dropped from a national squad also increase value? Well, this only applies to senior players still in their prime.
By leaving his international days behind, O'Brien was no longer lost to a club during the Six Nations period in the middle of the Premiership season.
Less wear and tear outside the club
By not going on summer tours with his national team, the player gets the benefit of rest and recuperation for a full off-season.
This can be even more important for the attritional position of backrow.
The club knows that the player won't return injured from a series of tough test matches against the likes of the Springboks, the All Blacks, and the Wallabies.
Playing in the back row
Position on the field is another factor that plays a major part in player salaries.
Esportif are sports agents who publish statistics for which positions earn the most in the Premiership. This is the list in descending order:
Flyhalf
Fullback
Scrumhalf
Locks (either 4 or 5)
Tighthead prop
Centres (12 or 13)
Blindside flanker
Wings
Loosehead prop
Openside flanker
Eight
Hooker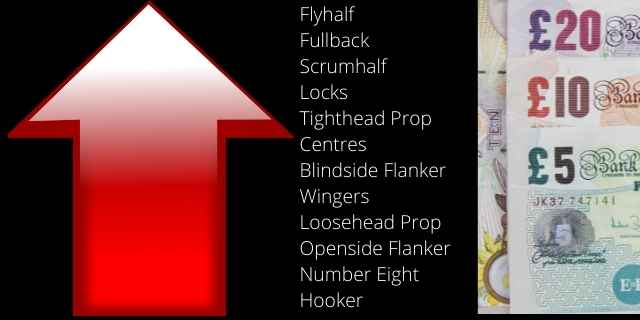 O'Brien usually plays at openside flanker although he sometimes slots in at number eight.
Both positions are two of the lowest-paid positions on average across the Premiership.
However, O'Brien can be a game-winner with his hard running, good hands, and excellent support lines. He simply bucks the salary trends!