Matt Kvesic is in the final part of a rugby career that never quite ignited at international level but has been highly valued at club level.
Kvesic joined Worcester Warriors as a teenager and made his first appearance for the club at seventeen. He left the Warriors for Gloucester and then moved to Exeter before returning to his boyhood club.
This article looks at Matt Kvesic's salary. We'll examine his current rugby contract, and what factors led to being able to negotiate his high value.
Then we'll look at how he compares to other players in the Premiership.
What Is Matt Kvesic's Current Salary?
Matt Kvesic's salary is currently about £220K at Worcester Warriors. This is about 1.8 times the average Premiership salary.
Kvesic's latest contract runs up to mid-2022. As he isn't a regular starter for England, his salary is lower than several other flankers in the Premiership.
To put his age into context, Kvesic was born in 1992. Flankers tend to retire in rugby at about thirty-four years of age, so he should still have several good years left in the game.
We expect him to be able to command a similar salary in his next contract negotiations. We'll look at the factors that come into play during negotiations later in this article.
How Does Matt Kvesic Compare To Other Players?
It's worth looking at two different comparisons:
how Kvesic compares to other players at his club
how Kvesic compares to other backrowers in different English clubs.
Let's start with the club.
How Matt Kvesic compares at his club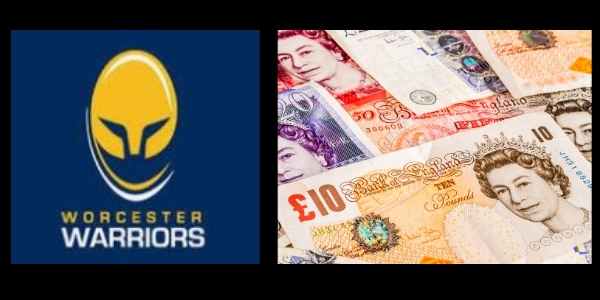 In our overview of salaries at Worcester Warriors, we noted that the club used to have two highly-paid marquee players: Francois Hougaard and Duncan Weir.
However, both these players have moved elsewhere.
This means that Matt Kvesic is the highest-paid player at the club, despite being on a significantly lower wage than other top earners in the Premiership.
Let's take a look at a few…
How does Matt Kvesic compare to other backrowers in England?
Kvesic certainly isn't the highest-paid backrow in the Premiership. There are several who break the £400K wage barrier in England.
Interestingly, the top three are all from overseas!
We estimate that Steven Luatua at Bristol Bears, Taulupe Faletau at Bath, and Sean O'Brien at London Irish are higher earners than the English man.
You can get the full details of the overseas guys here:
But what about English flankers who are in the national squad? We estimate that Tom Curry earns at least 50K more than the older man:
What Factors Will Contribute To Matt Kvesic's Salary?
In our overview of earnings in English rugby, we estimate that the average salary in the Premiership is about £120K per year.
That level of pay can be expected by the many experienced players in the Premiership who got a few national caps but never quite made it to regular starts at international level.
So, why does Matt Kvesic get nearly double the average? It's probably because he's moved clubs several times.
Rugby careers aren't hugely different to more "normal" careers in that regard.
When you're a young professional in your twenties, switching employers usually gets a better pay rise than relying on excruciating annual reviews!
Switching clubs
In 2013, Kvesic left Worcester for their traditional rivals of Gloucester. Two years later, he negotiated a further two-year extension to his Gloucester contract.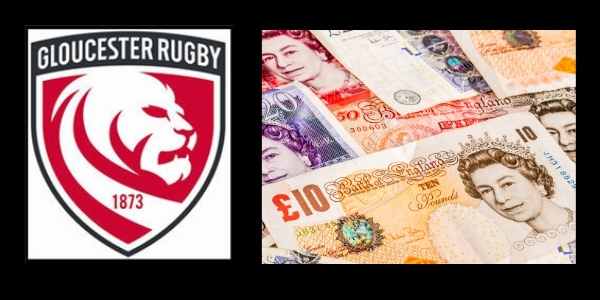 In 2017, Kvesic left Gloucester to join Exeter Chiefs.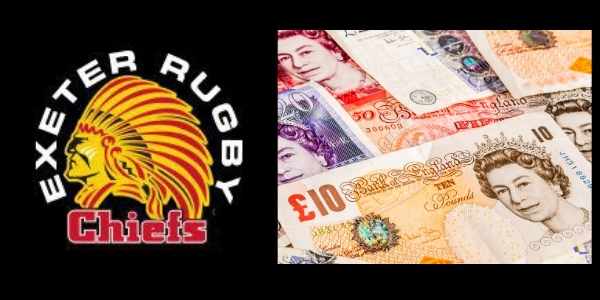 Exeter had just won the Premiership, so this was a big vote of confidence in the flanker.
He spent three years with the Chiefs, before leaving them for a new contract with Worcester Warriors. Of course, this was a return to his boyhood club.
Player position
Position on the field is another factor that plays a part in player salaries.
Esportif are sports agents who publish statistics for which positions earn the most in the Premiership. This is the list in descending order:
Flyhalf
Fullback
Scrumhalf
Locks (either 4 or 5)
Tighthead prop
Centres (12 or 13)
Blindside flanker
Wings
Loosehead prop
Openside flanker
Eight
Hooker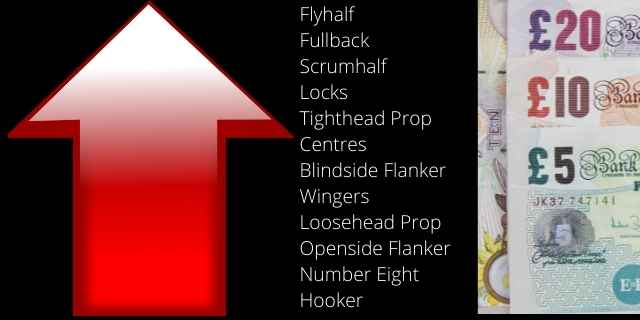 Kvesic has bounced around the back row in his career but has mostly played as an openside flanker.
As you can see, backrowers are in the bottom half of salaries when we look at the average across the Premiership. And number sevens are third from the bottom!
This trend partly explains why Matt Kvesic hasn't broken the £300K mark.