Here is our pick of the five best blindside or openside flankers to play for Ireland. This article runs through their most memorable achievements and why they've made our cut.
Sean O'Brien
Fergus Slattery
David Wallace
Stephen Ferris
Gordon Hamilton (a left-field pick, we know!)
Top Five Irish Flankers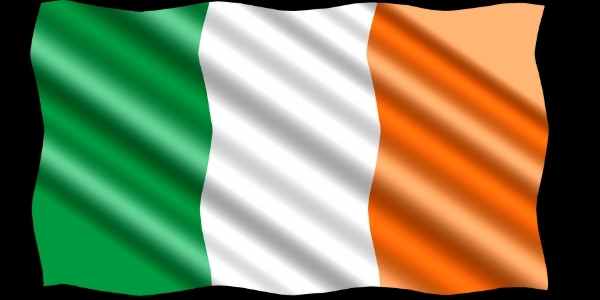 Three of our top five flankers played in the professional era. We've picked two loose forwards from the amateur era.
All were key players for their provinces or clubs. Supporters knew their team could win a match if these names were on the team sheets.
Four of the five were selected to tour with the British & Irish Lions. This shows how much they were valued by coaches outside their own country.
Our pick at #5 may be a surprise. But his name is still the answer in many Irish pub quizzes. "Famed" isn't the same as "greatest" but national impact makes a difference!
Number #1: Sean O'Brien
It's tough to pick the best, and there's the width of a piece of paper between these players.
We've written a full article about Sean O'Brien as the greatest Irish flanker ever.
I won't repeat the content here. I'll just say that the reason we gave O'Brien the nod was for more achievements and highlight reels at international level (Ireland and Lions) than his contemporaries.
Like Stephen Ferris and David Wallace, O'Brien's career was hampered by injuries. But he was lucky enough to be fit for two Lions tours, two European Championship titles, and many notable games for Ireland.
He has played 126 times for Leinster, 56 times for Ireland, and has 5 test caps for the British and Irish Lions. Check out the companion article for the highlights of his career.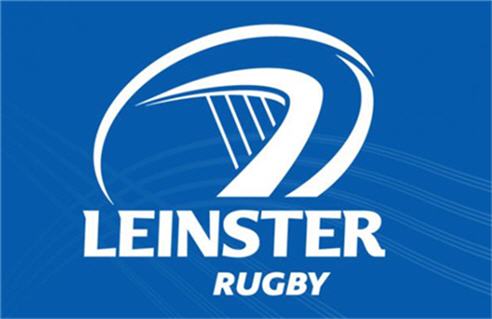 Number #2: Fergus Slattery
Fergus Slattery was a legend of the amateur era. His career spanned fourteen years from 1970 to 1984.
Although a Leinster man, Slattery played before the advent of the provinces as Ireland's elite level of club rugby. Slattery's club was Blackrock RFC.
Characteristics
Slattery was the kind of athletic openside flanker that other countries were thriving with, but Ireland had been slow to select. This changed in 1970 when he made his debut for the national team.
Slattery stood out for his speed across the ground. This made him a feared defender who could stop opposition back moves by tackling the flyhalf or centre.
He was also known for his support and continuity play.
Slattery and Ireland
Ireland had a complex system of international selection at the time. There was a group of selectors from each province, and some politicking went on with selections and choice of captain.
But nobody questioned the choice of Slattery as captain of the Ireland rugby team. He took that honour eighteen times.
Slattery's lengthy captaincy is one of the reasons I'm rating him higher than Wallace and Ferris on this list.
In 1979, Slattery led Ireland on a tour to Australia in which they won the two matches to take the series. To put this into context, Ireland wouldn't win another series down under until 2018.
He also captained the team to a triple crown in 1982.
Slattery and the Lions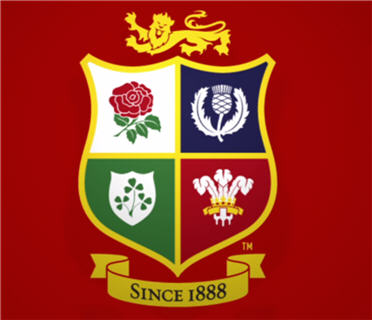 Fergus Slattery was selected to tour with the 1971 Lions but didn't get to play in a test match.
That changed in 1974 when he toured South Africa. Slattery played in a rampaging back row and contributed to a series where the Lions went unbeaten.
The Lions drew the last match on a decision not to award Slattery a try when he crossed the line.
Still, an unbeaten tour is special. It secured this touring team the nickname of "The Invincibles".
Slattery and the Barbarians
Slattery's first notable international game was in the 1973 Barbarians match against New Zealand.
This match is famous for what's considered to be one of the best tries ever scored in rugby.
Number #3: David Wallace
There are many people who would pick David Wallace as the #1 flanker, and they can make a great case.
When Jamie Heaslip retired, he wrote in his autobiography that Wallace was "probably the best back-row forward for Ireland I've ever seen". And Heaslip played with Sean O'Brien for years, who we put at #1. It was O'Brien's success with the Lions that swung it for us.
David Wallace made his debut for Munster in 1997 and was capped for Ireland in 2000. His career spanned fifteen years to his retirement in 2012.
Unfortunately, Wallace spent long periods out of the game with injuries. He put in stunning seasons for his province but seldom got a prolonged run at international level.
That changed in 2009 during Ireland's Six Nations tournament. Wallace showed that he was a world-class openside flanker.
Most skillful Irish flanker?
Aside from being an outstanding defensive player, Wallace stands out for excellent ball-handling. So much so that Munster occasionally selected the big man at centre.
And when injuries to the backline required a reshuffle during a match, it was Wallace who would go out to the wing. Much to the horror of the opposition winger!
It's fair to say that Wallace was the most skillful of the players on our shortlist.
Provincial (club) success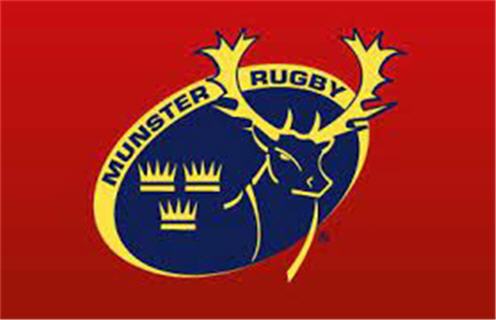 Wallace was an integral part of Munster's successful run to lift the European Championship cup in 2006 and 2008.
He was "man of the match" in 2011 in the domestic final against old rivals Leinster.
Playing for Ireland
Although David Wallace won 72 caps for Ireland, injuries kept him out of the national team for lengthy spells.
He finally got a lengthy run in green from 2006 through 2007. His presence contributed to an upturn in Ireland performances. They were pipped to the Six Nations title on points in 2007.
Wallace went to the 2007 World Cup and started all of Ireland's pool matches.
He was a vital part of Ireland's Grand Slam in 2009 when they won every match in the Six Nations.
For me, Wallace's performances in the Grand Slam series place him squarely on the shortlist of greatest Irish flanker. He was immense!
Best Irish back row ever?
Wallace played at openside flanker, with Stephen Ferris at blindside flanker. Jamie Heaslip was at number 8.
You'll see that Stephen Ferris is also on our list of greatest Irish flankers. With Heaslip as one of the great Irish number 8s, this combination is in contention as the greatest back row in green jerseys.
Winning a Grand Slam helps their argument.
But keeping Sean O'Brien out of contention? I can't quite do that!
Playing for the Lions
Having brothers who also play at the top level of rugby is not unusual.
But three Wallace brothers toured with the British and Irish Lions, which is no small feat for one family. Richard (winger) and Paul (prop) are older than David.
Early in his career, a young David Wallace was selected for the 2001 tour to Australia. He played in the provincial matches but not in a test match against the Wallabies.
Injury ruled him out of selection in 2005, but he toured to South Africa in 2009. He started the first and second tests.
The Lions lost both tests and I wouldn't say that Wallace had big stand-out moments on the tour. This is part of the reasons why I'm putting Slattery above him.
Injuries and retirement.
A knee injury made Wallace miss out on the 2011 Rugby World Cup.
The same injury kept him out of the 2012 Six Nations championship. After a lengthy spell trying to rehabilitate, Wallace finally hung up his boots that year.
Number #4: Stephen Ferris
Stephen Ferris made his debut for Ulster in 2005 and was capped for Ireland in 2006. His international career only spanned seven years to his last test cap in 2012.
Unfortunately, the big Ulsterman spent long periods sidelined with injuries. But when he played for Ulster or Ireland, he stood out as one of the best flankers in the world.
Why Ferris was different from other Irish flankers
Ireland doesn't traditionally produce the kind of massive forwards we see from the Springboks, the All Blacks, and England.
But Ferris was in that mold. He stood 6 foot 4 and weighed over 18 stone. He could also cover ground at a ferocious rate.
He didn't quite have the explosive pace off the mark as Sean O'Brien or David Wallace. But when he picked up a head of steam, he simply barrelled through defenses.
Ferris also used his bulk and strength to wrap ball carriers up in an anaconda grip. He could hold them up until his fellow forwards arrived to complete the job of turning over possession.
Alas, the sight of a bullocking Ferris in attack and defense wasn't seen often enough! Injuries took their toll and shortened his career.
Provincial (club) success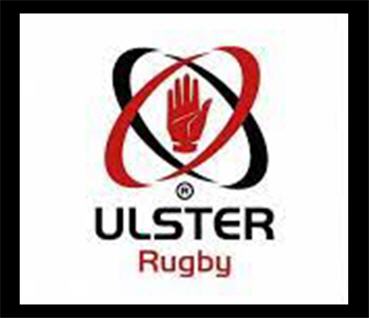 Ferris played for Ulster when the province had some tough seasons in domestic and European competitions.
But he led them through a defiant run through the 2011/12 European Championship. This was even though he was battling injuries.
Ferris was "man of the match" in the quarter-final against Munster. He led the team to a narrow semi-final win against Edinburgh.
The final against Leinster saw both Ferris and Sean O'Brien take to the field. There was nothing that Ferris could do about a rampaging Leinster that swamped his team.
Playing for Ireland
David Wallace won 72 caps for Ireland, while Sean O'Brien was capped 56 times. Both players were sidelined for lengthy spells due to injuries.
That should put the 33 caps of Stephen Ferris into context! He drew an unlucky straw. But his career had outstanding heights. Let's start at the point that people sat up and knew this guy was world-class.
Ferris had only picked up five caps by the time the Six Nations of 2009 came around.
This time, Ireland's stars were aligned. Both David Wallace and Stephen Ferris were fit and firing.
The two flankers were starters throughout the tournament. With Jamie Heaslip at number eight, this back row trio was a massive part of Ireland's Grand Slam win.
Ferris vs Australia
When I compare the careers of David Wallace, Sean O'Brien, and Stephen Ferris, I'd say that the latter two had the biggest moments that captured the eyes of the rugby world.
Ferris had his moment in the Rugby World Cup of 2011. Ireland played Australia in the pool stages, and the Wallabies were the clear favorites.
There was a scrum during the match and Australia had the put-in. Wallaby legend Will Genia fed in the ball, but Ireland got a push on.
Genia hurriedly picked up the ball to get it away. But Stephen Ferris picked up Will Genia and drove him back for yards.
A young James O'Connor was playing wing and he ran in to support his teammate. Ferris simply kept going and drove both Wallabies backward.
The rest of the Irish pack looked up in astonishment and ran to support Ferris. They were awarded the turnover for their efforts.
Even World Rugby has designated this as "one of the most memorable tackles from Rugby World Cup history. Here's a video clip.
But wait! One of the supporting forwards is wearing a black scrum cap and looks suspiciously like Sean O'Brien. Yup! But this moment was all about Ferris.
Another supporting forward is Paul O'Connell. This was his verdict on Stephen Ferris in his autobiography.
Ferris didn't must make tackles, he smashed people. When he carried, he carried hard.

I was in behind him when he picked up Will Genia and drove him back ten meters – Genia just folded into his arms.

It was the kind of moment that wins rugby matches.
Injuries blight Ferris' Lions tour
The Lions selectors took the full Irish back row on tour to South Africa in 2009. In other words, they picked David Wallace, Jamie Heaslip, and Stephen Ferris.
Unfortunately, poor Ferris tore ligaments in a training session early on in the tour and went home.
Injuries and retirement.
Ferris was out of the game for much of the period from late 2012 and 2014.
After a lengthy spell trying to rehabilitate, Wallace finally hung up his boots in 2014.
Number #5: Gordon Hamilton
We can't write about the greatest Irish flankers of all time without mentioning Gordon Hamilton.
The Ulsterman had a relatively short international career, winning ten caps. Nobody would say that he's in the running for the number #1 position!
But Hamilton gave the country one of the most memorable moments in Irish sport.
Specifically, he scored a try in the corner against Australia in the 1991 Rugby World Cup. This put Ireland ahead with minutes to go.
This was the quarter-final, and the match was held in Lansdowne Road in Dublin. If Ireland could get to the semi-final, it would be one of the greatest sporting achievements for an Irish team across any sport.
The old stadium was heaving as the crowd went wild!
Then Wallaby legend Michael Lynagh broke Irish hearts when he scored at the death to take the win.
Aside from rowing, Irish teams don't often get to semi-finals and finals of big tournaments. The women's hockey team broke that mold when reaching their 2018 World Cup final. That's why Irish people over a certain age still remember the 1991 moment when Hamilton nearly took us to the semi-final.
What About The Rest Of The World?
Check out our articles on the top five England flankers of all time.
It's not easy whittling down a list to five flankers for a single country. But what about whittling down a list to ten flankers from the entire rugby world? Yes, it takes hours of debate!
Check our our article on the top ten world's greatest flankers of all time.