Tom Curry was earmarked as a stand-out player from his days playing for the Under 18s and 20s for England.
He joined Sale Sharks as a teenager and became the youngest forward to get capped for England in over one hundred years.
This article looks at Tom Curry's salary. We'll examine his current rugby contract, and how we estimate that his future negotiations will lead to significant salary increases.
Then we'll look at how he compares to other players in the Premiership.
What Is Tom Curry's Current Salary?
Tom Curry's salary is currently about £275K at Sale Sharks. This is over twice the average salary in the Premiership.
Curry signed a long-term contract in 2019 that runs up to mid-2023. Since he signed that contract, he cemented his England place and was a starter on a Lions series.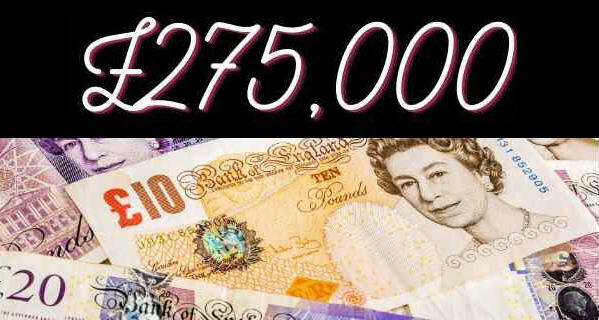 Although still a young man, Curry has captained both Sale and England.
He may have regretted signing a four-year contract before he became a fixture in both the national side and the 2021 Lions test teams in South Africa.
If he'd been negotiating a new contract in early 2022, we expect that he'd be on a higher salary now.
His current Sale contract runs up to the end of the Premiership season before the 2023 World Cup year. We expect that he will be able to add 50-100K to his annual wages.
How Does Tom Curry Compare To Other Players?
It's worth looking at two different comparisons:
how Tom Curry compares to other players at his club
how Tom Curry compares to other centres in different English clubs.
Let's start with the club.
How Tom Curry compares at his club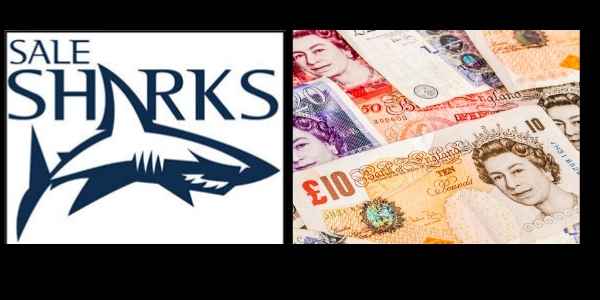 In our overview of salaries at Sale Sharks, we noted that the club has had two marquee players: Faf de Klerk and Manu Tuilagi.
Both are paid more than Tom Curry. You can learn more in these articles:
You may also be curious about how Tom compares with his twin brother. Ben Curry has also been capped for England but has since been on the fringes of the national squad.
We estimate that Ben Curry earns about the Premiership average of £120K per year.
How does Tom Curry compare to other backrowers in England?
Curry certainly isn't the highest-paid backrow in the Premiership. There are several who break the £400K wage barrier in England.
Interestingly, the top three are all from overseas!
We estimate that Steven Luatua at Bristol Bears, Taulupe Faletau at Bath, and Sean O'Brien at London Irish are higher earners than the English man.
You can get the full details here:
Tom is still doing well with a salary above £200K. The other flanker at a similar level is Matt Kvesic. Check out our article about how much Kvesic earns.
What Factors Will Contribute To Tom Curry's Salary?
In our overview of salaries in English rugby, we estimate that the average salary in the Premiership is about £120K per year.
That level of pay can be expected by the many experienced players in the Premiership who got a few national caps but never quite made it to regular starts at international level.
When Tom Curry negotiated his Sale contract in January 2019, he had already been capped as the youngest flanker to ever play for England in 2017.
Unfortunately, he broke his wrist that November and was still out of action when the Six Nations of 2018 came around.
He was picked for the first Autumn test against the Springboks, but unfortunately, injury struck again. An ankle injury ruled him out of the rest of the Autumn series.
This meant that by the time that the young player was negotiating his Sale contract in January 2019, he only had five England caps to help bolster his case for a high salary.
Curry's experiences since then mean that he will command a significantly higher salary. Let's take a look at what brings a premium to these negotiations.
England premium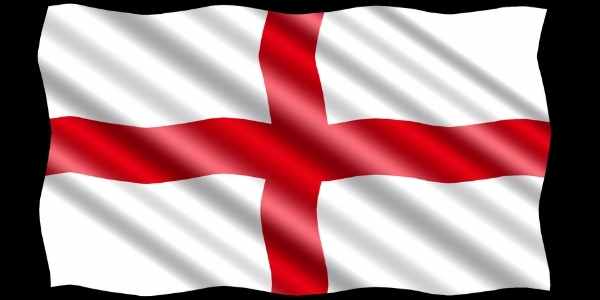 Curry was a regular starter in the 2019 Six Nations as England won the championship.
He was also first choice through England's run to the final of the World Cup.
A regular England starter commands a premium salary at his club.
Lions premium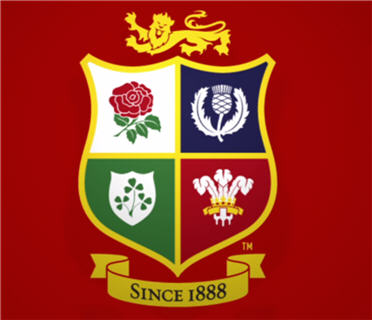 Curry was also selected for the 2021 Lions tour to South Africa. The Englishman started all three tests against the Springboks as the first-choice openside flanker.
When different international coaches rate you, your star is definitely ascendant! That kind of big match exposure brings French clubs sniffing around.
Leadership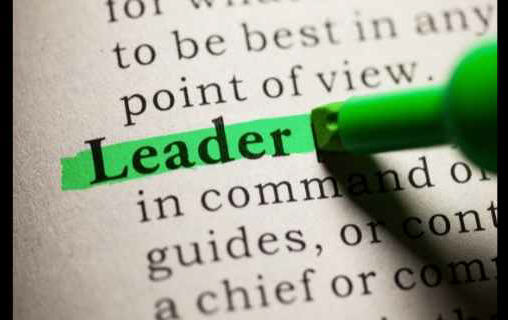 Tom Curry was only twenty-three when he was appointed as one of three vice-captains for England's 2021 Autumn series of internationals. Courtney Lawes and Ellis Genge were the other two.
He brought his leadership onto the field against the Wallabies and the Springboks in good victories for England.
Leaders also get a premium in their salary negotiations.
Player position
Position on the field is another factor that plays a part in player salaries.
Esportif are sports agents who publish statistics for which positions earn the most in the Premiership. This is the list in descending order:
Flyhalf
Fullback
Scrumhalf
Locks (either 4 or 5)
Tighthead prop
Centres (12 or 13)
Blindside flanker
Wings
Loosehead prop
Openside flanker
Eight
Hooker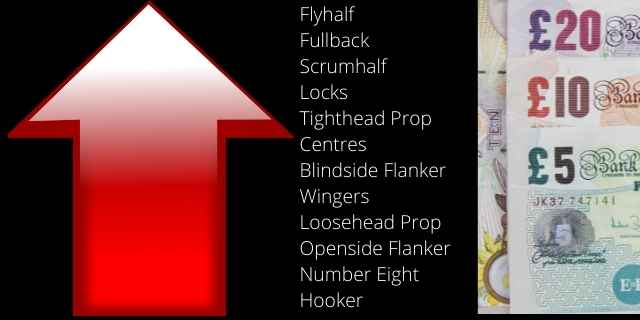 Curry has bounced around the back row for England, although his club values him most at openside.
But as you can see, backrowers are in the bottom half of salaries when we look at the average across the Premiership.
However, Curry should buck these salary trends due to all the other factors that we've mentioned.