When the All Blacks toured Great Britain in 1972, their games against England and Wales were test matches.
However, when a Welsh club in Llanelli famously beat the mighty tourists, the game was not a test match.
The British & Irish Lions played three tests against the Springboks in 2021. However, a prior match between the Springboks and the Barbarians (an invitational team) was not a test match.
What on earth is going on? And how did test matches get the name? This article explains it all!
What Is A Test Match In Rugby?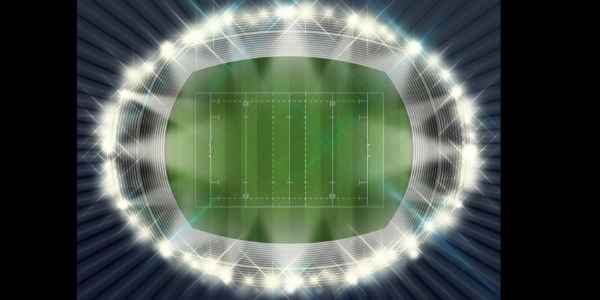 A test match in rugby is between two teams representing a country or group of countries whose Rugby Unions have agreed to award test status to the game.
Players are awarded caps for test matches. A first cap is a proud moment for players, their families, and their clubs.
Most matches in recent years between the top international rugby teams are test matches. They are recognized as elite games between the best players from different countries or regions.
For example, the Six Nations tournament takes place every year between six European countries. All the matches have test status.
The British and Irish Lions team is drawn from four countries. The tradition amongst the four Unions is that matches against other top international teams are given test status.
Age-grade games are not tests
Every year, there are also under-20s and under-18s "Six Nations" competitions running on the same weekends.
There is also a Junior World Cup in the summer with teams from the Southern Hemisphere countries.
These age-grade games are not test matches because the players are not at senior level.
"A" or "B" teams don't play tests
Countries occasionally arrange games between their B teams to give up-and-coming adult players a trial for higher-level honours.
This has become less common in recent years. But England and Ireland sometimes send what's called an "A" team on tour in the summer to the United States or other countries that are not at the highest level of the sport.
The United States may field its best players but if their opposition is an A team, then the match is not given test status.
International matches outside the agreed test window
Because professional clubs don't want international matches clashing with domestic leagues, there are an agreed set of "test windows" during which the clubs must release players for international duty.
However, that doesn't prevent some countries from arranging international matches outside the test window. Wales are notorious for this dubious practice.
The International Rugby Board can decide that these matches don't have test status. Sometimes they do, and sometimes they don't.
Games Between Top-Tier Countries And Lower Tiers May Not Be Tests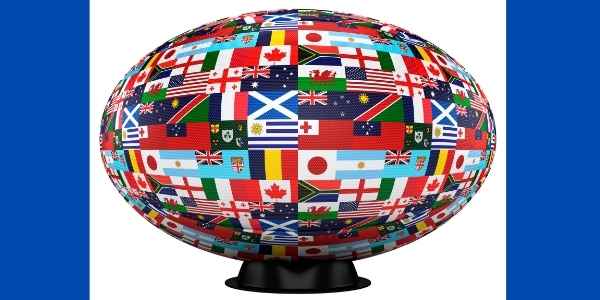 The International Rugby Board has official tiers to represent the level of rugby played by different countries.
You may be surprised by what countries play rugby. Canada and the United States have a long history with the sport, but rugby is also played in Bermuda, Brazil, and the Bahamas.
The international Unions recognize that it's important not to have dangerous mismatches between full-time professional players in countries like England against weekend club players in Bermuda.
But occasionally, international matches will be played to mark a historic occasion.
For example, Bermuda could play an invitational team representing England. In this type of scenario, the English players would likely be students or drawn from amateur clubs.
This will not be awarded test status as the players on one side are not at the elite level for that country.
Rugby World Cup is an exception
The exception is the Rugby World Cup. All games in the tournaments are awarded test status.
So, you can get a situation where a non-traditional rugby country qualifies through regional tournaments to play in a World Cup. Their matches will be proper tests.
Only Test Matches Tie Players To A Specific Country
Players used to be able to switch countries with few limits.
There was a tradition of older All Blacks playing at the end of their careers for the countries in which they were born e.g. Samoa or Tonga.
When Ireland felt they were short of high quality flyhalves, they simply played an Australian with a few Wallabies caps under his belt.
This has completely changed now. When players play an international test for one country, then they can't switch to another.
But that only applies to recognized senior tests. It may not apply to players who played for the Under-21s for one country. Usually, they can switch to another – provided they meet the other criteria for eligibility.
To understand all the rather confusing rules, check out our article on how rugby players can play for two countries.
Are Test Matches The Same As Friendlies?
What happens if you call a rugby match a "friendly"? This…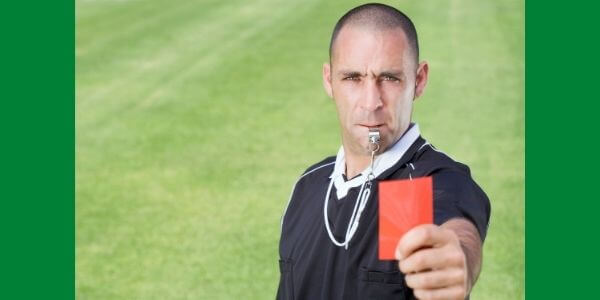 If you follow soccer, then you'll be familiar with the term "friendly" used for international matches that are not part of the big tournaments.
These friendlies can be between two super-powers in the sport e.g. Brazil versus Italy. If the match is not part of a World Cup, it's a friendly.
But the term "friendly" is not used in rugby. We don't have friendlies!
This is primarily due to the rough-and-tough contact nature of the sport. It doesn't make sense for spectators to talk about a friendly when the players are knocking seven shades out of each other!
If you want a more practical reason, here's a point you can make to someone who insists on using the term for a rugby match.
Every international rugby match is used to award points for seeding for the next Rugby World Cup. That means there are always stakes, even if they are down the line.
How Did Test Matches Get The Name?
The term "test" originated with cricket matches in the second half of the 19th century.
Journalists started to use the term to describe matches between England and Australian teams. They were referring to these matches as particular "tests" of strength and skill at the highest level.
The name stuck in cricket and transferred over to rugby.
More About Test Matches
Check out these related articles: