When you watch an international rugby match, there will usually be several players on each team who weren't born in the country they are representing.
They may have dual citizenship, but that isn't necessary. However, there are strict rules when it comes to playing for another country in Rugby Union.
Can Rugby Players Play For A Different Country?
Rugby Union allows players to represent a different country from where they were born or have citizenship.
Players who have a parent or grandparent born in the country are immediately eligible.
Otherwise, players must have lived for five consecutive years in the country or ten cumulative years.
The rules detailed above assume that the player hasn't been capped for one country and now wants to play for another.
That's a different set of circumstances which I'll explain in the second half of this article.
But first, let's look at playing for a country other than where the player was born and raised.
Eligibility Rules Explained
If you're wondering about how a specific player is entitled to play for the country they are representing, follow this flowchart:
Was the player born in the country?
No?
Does the player have a parent or grandparent born in the country?
No?
Has the player lived in the country for five consecutive years? (*)
No?
Has the player accumulated ten years of residency in the country?
No?
Sorry – the player can't play for this country.
The parent and grandparent rule is easy to understand.
In contrast, the residency rules can be a little confusing.
They are so confusing that some international teams have been prevented from competing in the Rugby World Cup due to fielding players who did not meet the requirements.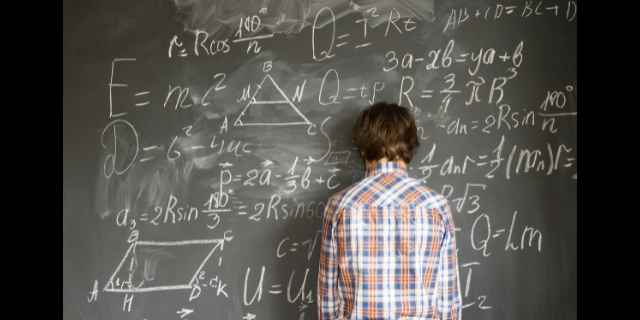 But before we get to some issues, let's look at a recent change in the residency rules.
Rugby Residency Rules
In the 2019 World Cup, Ireland had three players who qualified under the residency rules. Bundee Aki was born in New Zealand, while CJ Stander and Jean Kleyn were born in South Africa.
Stander moved to Ireland in 2012, and Aki arrived in 2014. But Kleyn's move was in 2016, just three years before the World Cup.
Didn't I say in the previous section that the rules were five years? Yes, but the residency rules used to be three years.
World Rugby increased the rules on consecutive residency from three to five years in 2020.
Players who were resident in their new country when the rules were changed were still allowed to have the old limit applied.
Breaking The Residency Rules
Back in 2017, the Cook Islands played Tahiti in a qualifying match to make the 2019 World Cup. Tahiti won a tight game, with their scrum half scoring a try and their fly half kicking a penalty.
Both half backs had been born in France.
A subsequent investigation showed that fly half Andoni Jiminez had moved to Tahiti in 2011.
But Jiminez first played for Tahiti in 2013, just two years after he started his residency period. That was a clear breach of the rules.
The case of scrum half Guillaume Brouqui is a little more complicated. His lawyer said that he suffered a back injury in 2012 and went back to France to get specialist treatment.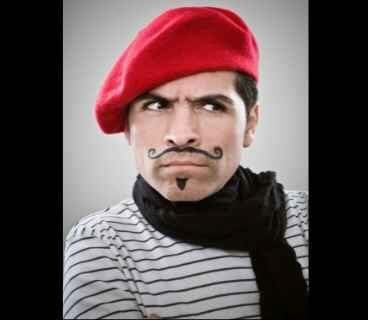 Can you take breaks in residency?
At first glance, Brouqui's case seems a bit unfair. Are players tied down so much that they can't visit their home country now and then?
Actually, the rules allow some leeway. Players are allowed to spend reasonable time outside the country they wish to represent.
This is what the rules say about a year being considered resident:
As a minimum requirement, it is likely that, save in exceptional circumstances, at least 10 months actual physical presence of the Player in the country concerned.

World Rugby Regulation 8 Appendix 3
So, was Broqui treated unfairly? Surely the player could visit the kind of medical specialist who might not be available on the French Polynesian island.
Here's what the player's lawyer had to say:
[Brouqui] returned to France to receive treatment for the back between February 2012 and November 2012.

French newspaper account
Yeah, okay. That's a long time spent outside the country. A month or so would probably have been accepted.
Proof of residency
Brouqui's case got even more convoluted. Players are expected to provide proof that they've been residing in the country.
I've had to provide similar when opening banking and savings accounts. The banks were happy to take electricity bills and rental statements in my name.
But it seems that Brouqui couldn't provide the investigation with similar documents in his own name. His lawyer said he was "hosted by friends" when residing in Tahiti.
The board of World Rugby appointed a New Zealander to investigate the case. Tim Gresson's report said that "no proof was provided on the periods during which the player remained with them [the friends]".
The investigator concluded that he could not be convinced "that Brouqui's main and permanent residence was in Tahiti".
What happens when the rules are broken?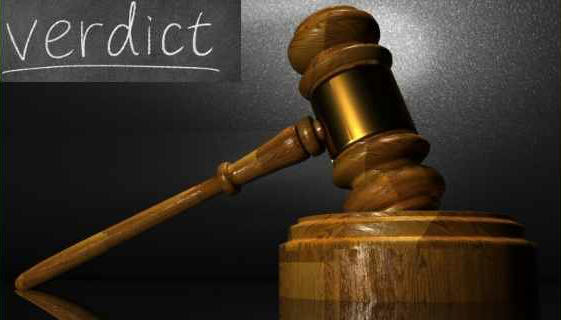 The outcome was severe for the Tahiti team. Although they'd won the match, the result was overturned in favor of the Cook Islands.
The latter team went to the next stage of the competition to try to qualify for the World Cup. But Tahiti's race was run. They were excluded from competing.
The Tahitian Rugby Union was also fined 50 thousand pounds for the transgression. However, the payment was suspended to avoid destroying the sport on the island.
Can You Play Rugby For Two Countries?
There used to be very little restriction on switching countries in Rugby Union. But the current rules are far more strict, and can also get a little complicated.
As a general rule, players can't represent two countries in Rugby Union.
The most common exception is playing on an underage team for one country and switching to play senior international rugby for another country.
There are also specific criteria that allow switching countries for the Olympics.
Switching From Junior To Senior Level
There are plenty of players who played at junior level for one country and later represent another country at adult level.
Martin Johnson is one famous example. The English lock captained his country to win the Rugby World Cup in 2003.
But Johnson had traveled to New Zealand in his late teens to play a few seasons of Kiwi club rugby. He was called up to play for their Under 21 team and pulled on the famous jersey with the silver fern.
His first match was against the Australian U21s. A fresh-faced John Eales was on the junior Wallaby team: another lock who would go on to lift a World Cup!
There was no impediment to Johnson playing senior test matches for England for one reason. New Zealand, like most other rugby-playing countries, does not nominate their junior team as their "second" international team.
I'll explain how players are "captured" by a country's second team in the next section.
Players "Captured" By A Country's Second Team
The larger rugby-playing countries tend to have two senior national teams: a first and second team. The second team is used as a stepping stone to make players ready for top-flight international rugby.
This is often called the A or B team, although the fashion now is for nicknames. England has the Saxons, Ireland has the Wolfhounds.
Countries can formally register this team as a representative team, although they don't have to.
If they do, then players who are capped for this team are tied to the country in the same way as if they played with the full international team.
A small number of countries choose to nominate their Under 20 team as the second team. This means that capped youngsters are "captured" by this country.
Personally, I think this is a bad practice. We should encourage youngsters who want to live or study in other rugby cultures.
Rugby Players Who Have Played For Two Countries
The current strict switching rules are relatively recent. They were brought in at the start of the 21st century.
Before then, players who had dual citizenship could switch with ease between their countries as long as they had the correct documentation.
I'll pick out an unusual example: the Bachop brothers. Stephen and Graeme Bachop both played for the All Blacks and later represented another country. That's not the unusual part.
What stands out is that the brothers switched to different countries. Both were eligible to play for Samoa, but only older brother Stephen played for the country of their heritage.
Younger brother Graeme played club rugby for many years in Japan. He played for Japan in the 1999 World Cup.
Rugby And The Olympics Loophole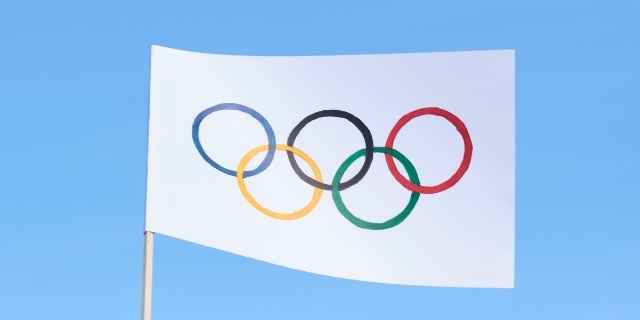 Rugby Sevens was included as an Olympics sport for the first time in 2016. That caused several complications, as the Olympics has its own criteria for national eligibility.
World Rugby and the International Olympics Committee hammered out a compromise solution. It's very specific, but I'll try to explain it as simply as possible.
Let's say a player was captured by a country through playing for the national fifteens or sevens side.
But that player hasn't played international rugby for that country for three years. This player has a path to representing another country in sevens rugby.
The player must have citizenship with their target country. To use the loophole, they must register a change in country affiliation and not play for the original country again.
The next steps get even more specific.
What is the Olympics loophole?
National 7s teams seek one of the 12 spots in the Olympics by taking part in a number of qualifying tournaments over several years prior to the main event.
The player who has now changed affiliation must play in at least half of these tournaments for their new country. This allows them to play Sevens in the Olympics for that country.
For some bizarre reason which I don't pretend to understand, the loophole also allows players to play Fifteens rugby for the new country.
Got all that? No? Got a headache just thinking about it?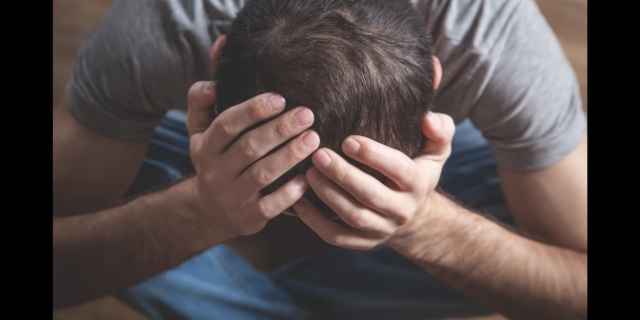 Tim Nanai-Williams and the Samoan Rugby Union figured it out. Nanai-Williams had played Sevens for New Zealand.
He utilized the loophole to go to the Fifteens World Cup in 2014 with Samoa. He also played Sevens for Samoa in the qualifying tournaments for the 2016 Olympics.
There are unsubstantiated rumors (started by me) that NASA has recruited Nanai-Williams to decipher the mysteries of the universe.
Switching Sports And Countries – Rugby Examples
Apart from the Olympics loophole, you can't play Sevens for one country at adult level and Fifteens for another. Both codes are part of Rugby Union.
But these restrictions don't play across other sports. It's just very unusual for anyone to be good enough to play two different international sports.
My guess is that the most common examples with rugby are switching from Rugby League to Rugby Union. There are no restrictions across these two rugby codes.
Irishman Brian Carney played for Great Britain in Rugby League before playing for Ireland in Rugby Union.
Big Brad Thorn represented Australia in Rugby League but had a longer international career in Rugby Union with the All Blacks.