Manu Tuilagi used to be one of the highest earners in the Premiership when he was with Leicester Tigers. However, he took a significant pay cut in his recent move to Sale Sharks.
This article looks at Manu Tuilagi's salary. We'll examine his current rugby contract, and what factors led to his ability to negotiate what he wanted.
Then we'll look at how he compares to other players in the Premiership.
What Is Manu Tuilagi's Current Salary?
Manu Tuilagi's salary is currently estimated as £350K per year at Sale Sharks. This is about 2.8 times the average Premiership salary.
Tuilagi's contract runs from 2021 to the World Cup in 2023. He will be 32 years old in his next negotiations and should still command a premium wage.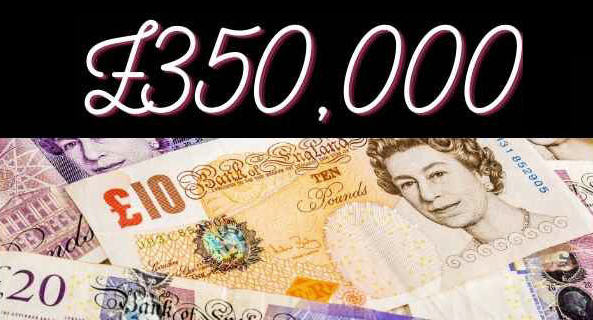 Manu Tuilagi joined Leicester Tigers in 2009 and left for Sale in 2020. He got his first cap for England in 2011 and has been a nailed-on starter when he is fit and available for selection.
Unfortunately, the hard-running centre has had hamstring and knee injuries throughout his career.
Contract Ups And Downs
Before the global pandemic of 2020/2021, Manu Tuilagi was regularly toward the top of rugby's high-earner lists.
His contract was reputedly £500K at Leicester Tigers. There were constant rumours that the French Top 14 clubs were chasing his signature.
Injury profile
However, Tuilagi's fitness profile may have made suitors think again.
He was out injured for a full year after pulling a hamstring in 2014. His knees put paid to the 2016/17 season.
Austin Healy, the player-turned-commentator, has never been shy about putting the boot into an unfortunate player.
Healy pulled out his calculator and opined that Leicester was paying Tuilagi about fifty thousand pounds per match, given the number of weeks missed through injury.
Unusual remedies
Searching for remedies to his ongoing injury problems, Tuilagi returned to Samoa to seek help from a local witch doctor.
Her diagnosis was unusual (you can read Tuilagi's account here). But her remedy of daily massages may have helped.
Tigers Insist That Tuilagi Takes A Paycut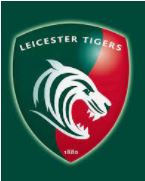 Our article on salaries at Leicester Tigers noted that all senior players who stayed with the club during the COVID pandemic agreed to a 25% pay cut in renegotiated contracts.
However, there were a number of players who held out.
Tuilagi was the most notable, and he departed Tigers somewhat acrimoniously. Once again, rumours swirled that French club Racing 92 would pick up the centre for big money.
Sale's reduced contract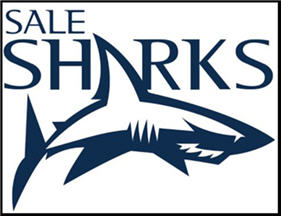 Manu Tuilagi joined Sale Sharks on a new contract in late 2020.
However, it's believed that the Sale contract isn't much above what Tigers had offered. It's reputed to be about £350,000 per year, which is still a significant drop from prior contracts.
How Does Manu Tuilagi Compare To Other Players?
It's worth looking at two different comparisons:
how Tuilagi compares to other players at his club
how Tuilagi compares to other centres in different English clubs.
Let's start with the club.
Is Manu Tuilagi the highest-paid player at Sale Sharks?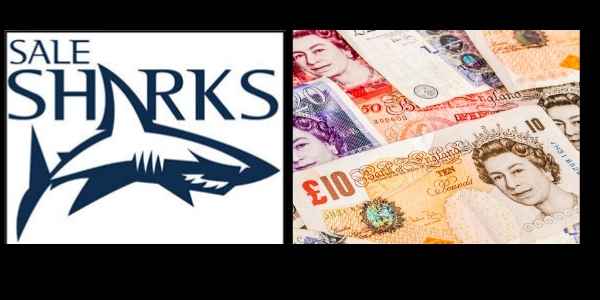 Although Tuilagi is one of the highest-paid players at the Sale club, he isn't number one.
Springbok scrumhalf Faf de Klerk is the Sharks' marquee player. His contract is reputedly about £500K.
There are a few other high earners at the club. You can check out more in our article on salaries at the Sale Sharks.
How does Manu compare to other centres in England?
There is no doubt that Manu Tuilagi would be England coach Eddie Jone's first pick – when he is fit and available.
His explosive strength makes line breaks either for himself or for teammates trailing after him. This is invaluable against modern defences when even the weaker teams can organize a strong defensive line.
However, Tuilagi is unfortunately out of more squads than he's been included due to injuries.
This means that Henry Slade became the player across all positions who was most picked by Eddie Jones in 2021.
The two centres could hardly be more different, with Slade making up for a lack of bulk with silkier skills.
Slade's salary at Exeter Chiefs is a reputed £100K more than Tuilagi's. You can read more in our article on how much Henry Slade earns per year.
Even with Tuilagi out of action, Eddie Jones has been reluctant to bring Bath's Jonathan Joseph back into the England squad. Despite this, the Bath man's salary is quite similar to Tuilagi's.
You can read more in our article on how much Jonathan Joseph earns.
What Factors Contribute To Tuilagi's High Salary?
In our overview of salaries in English rugby, we estimate that the average salary in the Premiership is about £120K per year.
That level of pay can be expected by the many experienced players in the Premiership who never quite made it to international level.
Once Tuilagi got a few years of test rugby under his belt with England, he could negotiate a significantly higher salary.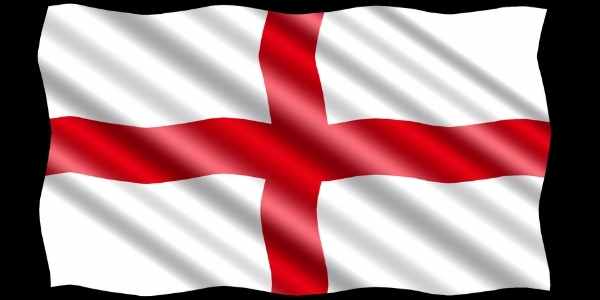 Tuilagi is less versatile than some other centres
Position on the field is another factor that plays a major part in player salaries.
Esportif are sports agents who publish statistics for which positions earn the most in the Premiership. This is the list in descending order:
Flyhalf
Fullback
Scrumhalf
Locks (either 4 or 5)
Tighthead prop
Centres (12 or 13)
Blindside flanker
Wings
Loosehead prop
Openside flanker
Eight
Hooker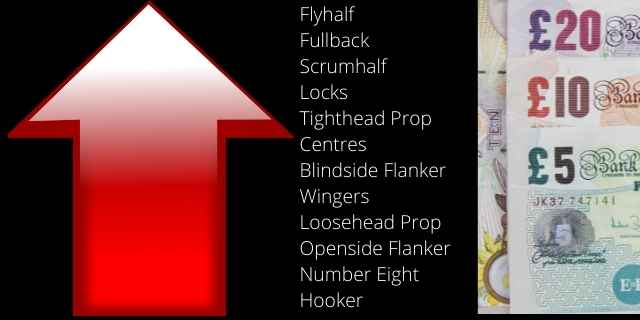 As you can see, centres fall pretty much in the middle of the range.
However, fullbacks are second from the top in terms of value. Henry Slade has often played fullback for England (and sometimes flyhalf for his club).
This may be what pushes up his salary to a level higher than Tuilagi.