Henry Slade is a stalwart for Exeter Chiefs and a regular starter for England. This makes him one of the most valued rugby players in England.
This article looks at Henry Slade's salary. We'll examine his current rugby contract, and what factors led to his ability to negotiate what he wanted.
Then we'll look at how he compares to other players in the Premiership.
What Is Henry Slade's Current Salary?
Henry Slade's salary is currently about £450K at Exeter Chiefs. This is about 3.75 times the average Premiership salary.
Slade signed his latest contract in 2020 and it runs up to the World Cup in 2023. He will be 30 years old in his next negotiations and should still command a premium wage.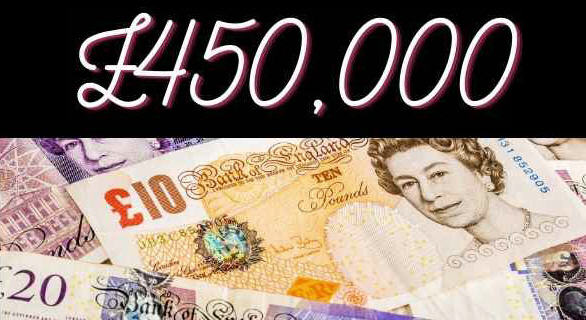 Henry Slade joined the Exeter Chiefs in 2011 and got his first cap for England in 2015.
It took him a few years to get regular starts with England, but he is now a certainty for national squads.
Slade slipping away?
There were strong rumours in 2016 that Slade might move to Bath to play flyhalf as a replacement for George Ford.
This kind of speculation doesn't harm the player's hand in salary negotiations!
However, the rumours came to nought and he has remained with the club that he joined as a teenager.
England Downs And Ups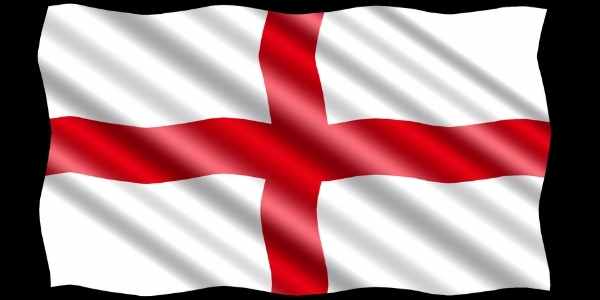 When players are highly valued by the England coach (i.e. regular starters), their stock rises hugely in terms of salary negotiations.
This is because their club must stave off competing offers from rival English clubs and also from the French Top 14.
It's fair to say that it took a while for England's coach Eddie Jones to warm up to Henry Slade. The player wasn't helped by an unfortunate leg break that put him out of action when the Australian took over from Stuart Lancaster in 2015.
In 2017, Jones made public comments about Slade that made it seem that he was unimpressed by the Exeter player.
His form's been indifferent, but he's being asked to play a certain way for his club. We'll ask him to play a different way, and find out if he can be effective for us.

Daily Mail, 2017
However, Jones changed his tune after his experiments with centre partnerships didn't prove particularly effective.
Now, Jones refers to the player as "Sladey" and the only open question seems to be whether Sladey will play at inside or outside centre.
In 2021, Slade was the player who was most picked by Jones for his national team. This continued in 2022, as Slade continued to swap between inside and outside centre in the Six Nations.
How Does Slade Compare To Other Players?
It's worth looking at two different comparisons:
how he compares to other players at his club
how he compares to other centres in different English clubs.
Let's start with the club.
Is Henry Slade the highest-paid player at Exeter Chiefs?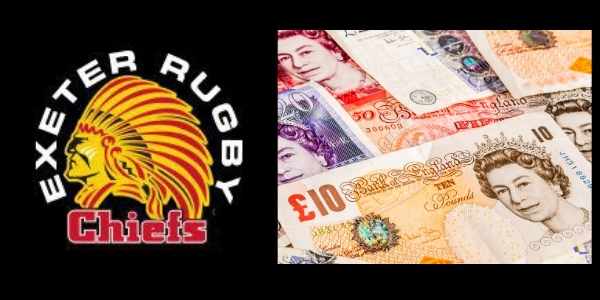 Although Slade is one of the highest-paid players at the Exeter club, he isn't number one.
Scottish fullback Stuart Hogg is the marquee player at the Chiefs. His contract is reputedly an extra one hundred thousand pounds over the English player. You can check out the details in our article on Stuart Hogg's salary.
There's another Scot at the club that is also a big earner. You can check out more in our article on salaries at the Exeter Chiefs.
How does Slade compare to other centres in England?
Henry Slade switches between centre and back three, but we'll classify him here as a centre.
Slade has effectively displaced Jonathan Joseph from the England squad, and he earns about 100K more than the Bath centre.
You can check out more in our article on how much Jonathan Joseph earns.
But what about Manu Tuilagi? Slade got his starting berth for England partly due to Tuilagi's unfortunate injury profile.
It's possible that Tuilagi's injury profile also worked against him in salary negotiations with Sale. You can read more in our detailed article on how much Manu Tuilagi earns currently.
Whatever the reason, his Sale salary is about 100K less than Slade's salary.
What Factors Contribute To Slade's High Salary?
In our overview of salaries in English rugby, we estimate that the average salary in the Premiership is about £120K per year.
That level of pay can be expected by the many experienced players in the Premiership who never quite made it to international level.
Once Slade got a few years of test rugby under his belt, he could negotiate a significantly higher salary.
Slade's versatility on the field
Position on the field is another factor that plays a major part in player salaries.
Esportif are sports agents who publish statistics for which positions earn the most in the Premiership. This is the list in descending order:
Flyhalf
Fullback
Scrumhalf
Locks (either 4 or 5)
Tighthead prop
Centres (12 or 13)
Blindside flanker
Wings
Loosehead prop
Openside flanker
Eight
Hooker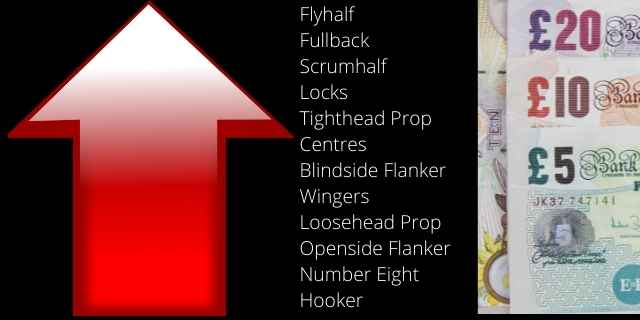 As you can see, centres fall pretty much in the middle of the range.
But Slade has also played a lot at fullback. He has also played at flyhalf for Exeter. If the starting and bench flyhalf got injured during a match, Slade could slot in to avert disaster.
This versatility at key positions means that he commands a premium.