This is our collection of the best jokes about Scottish rugby.
We've got jokes and funny stories about the Scottish clubs, Murrayfield, and the Scotland rugby team.
Scottish Rugby Jokes
Gregor Townsend had a quiet word with one of his Scottish players who was struggling to find form.
"Listen, I know what the problem is. Your performance always dips at the same point in every match."
The player was relieved that the coach had worked it out. "When does it happen?", he asked eagerly.
Townsend shook his head sadly. "Right after the fans finish singing Flower Of Scotland."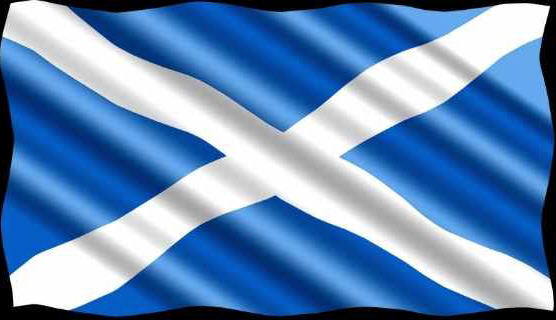 As the flanker said to the ref
This one is sometimes told about Finlay Calder, but I'm sure it wasn't him.
An angry Scottish forward turns to the referee.
"Sir, can I be sent off for thinking something?"
The referee says, "of course not."
The forward says "Great. I think you're a useless ****"
Most important day of his life
I was heading toward Murrayfield for the big match when I overheard a young chap talking on his phone.
He was telling his friend that he had two tickets for the Grand Slam decider against England.
But he hadn't realized when he bought them that his wedding was on the same day. So of course, he couldn't go. "You'll have a great time", I heard him say.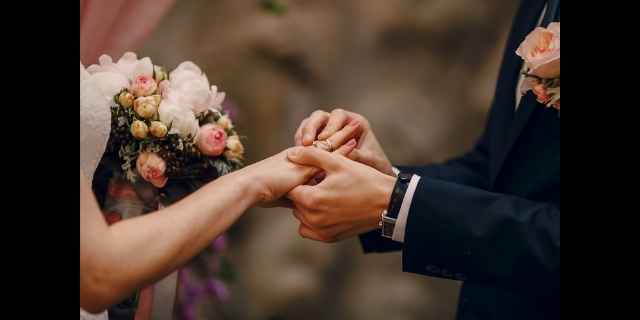 "The ceremony is at Myres Castle and the bride's name is Bonnie. You can make it in time if you set off now!"
Heaven And Hell
God and the devil were having an argument about which Scottish Grand Slam was the most enjoyable. The devil proposed that they settle the dispute with a rugby match between heaven and hell.
God pointed out that he had an advantage. After all, the great Scottish players were in heaven (with a few exceptions).
The devil chuckled. "Sure," he said. "But I've got all the refs."
Kellyburn Braes
Robbie was walking toward Kellyburn Braes when he met three little divils on the road.
He told the joke about heaven and hell that we've just told you, and they roared with laughter. To thank him, they said they would grant him one wish.
Robbie said, "I want to live forever."
The divils looked at each other and shook their heads. "Sorry, Robbie. The big man downstairs told us to stop granting that wish."
Robbie thought for a bit. "Okay. I want to die when Scotland wins the World Cup."
"You got us, you crafty bugger," they squealed.
The Calcutta Cup
Sorley was getting on a bit in years. But the old man was still belting out Flower Of Scotland in Murrayfield.
The auld enemy was in town and the Calcutta Cup was on the line.
There was only one empty seat in the packed stadium, right beside Sorley.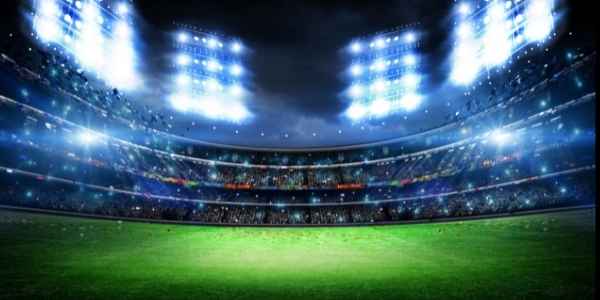 "Who does that seat belong to?" asked Thomas Cholmondley-Winston from the row behind him.
"I got the ticket for my lovely wife," replied Sorley.
"But why isn't she here?"
"She died peacefully in her sleep on Wednesday."
"So you're keeping the seat vacant as a mark of respect," nodded Cholmondley-Winston.
"No," said Sorley. "I offered the ticket to all of my friends."
"But why didn't anyone take it," asked the puzzled Englishman.
"They've all gone to the funeral."
Quick Scottish Rugby Jokes
Q: What did the ball say to Gavin Hastings?
A: I get a kick out of you.
Q: How do you stop squirrels from playing rugby in Victoria Park?
A: All you have to do is hide the ball. It drives them nuts!
Q: What's the difference between the Prince of Wales and a rugby ball at a line-out?
A: One is the heir to the throne. The other is thrown into the air.
Did you hear that Father Campbell has taken up rugby? He's scored a few tries but hasn't made any conversions yet.
Q: What did Gregor Townsend do when the pitch at Murrayfield flooded?
A: He sent on his subs.
Scottish Rugby Club Jokes
I went to a home match in the United Rugby Championship and two auld fellas were seated behind me.
They were slating the performance of the expensive South African prop that the club brought in recently.
Alasdair: I know the useless lump o' lard isn't working out, but I still call him our wonder player.
Ainsley: Why on earth would you call him that?
Alasdair: Every time he plays, I wonder why we signed him.
When your club is a disappointment
Three fans drowned their sorrows in the pub after another loss. This was going to be another season of disappointment in the European Championship.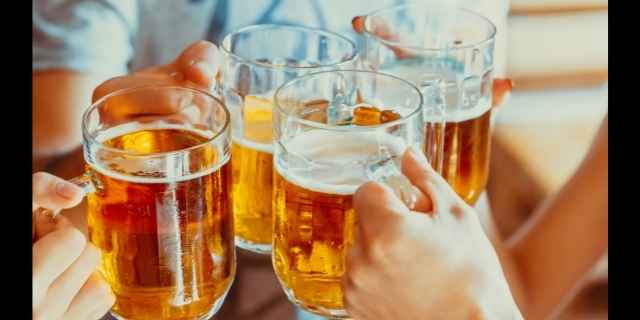 Aonghus said, "I blame the manager. The idiot can't come up with a game plan."
Bartley said, "I blame the players. They can't execute the game plan."
Callum said "I blame my parents. If I'd been born somewhere else, I might be supporting a decent team."
When your coach is a disappointment
The head coach was walking out of Waverley Market and heading for his car. He spotted a little old lady who was struggling with her shopping bags.
He stopped and said, "can you manage, my dear?"
The little old lady shook her head. "I'm not going to sort out the mess you got the team into!"
More Jokes About Murrayfield
I couldn't get a ticket for the big match so I was watching from my sofa. As the cameras panned across the crowd, I spotted my mate Douglas in the best seats in Murrayfield.
I called his mobile and asked him how he got the ticket.
"From my brother", he replied.
"I didn't see Keir beside you," I said.
"He's at home, searching the house for his ticket."
The taxi driver and the yank
A taxi driver was driving an American tourist from Glasgow to Edinburgh.
When they passed over the Forth Bridge, the American said that he had a longer bridge on his ranch in Wisconsin and it only took a month to build.
When they passed by Edinburgh Castle, he said that his garage was bigger and only took a week to build.
"What's that?" asked the passenger, pointing at Murrayfield.
The driver shrugged. "I don't know, mate. It wasn't there this morning."
Scottish Lions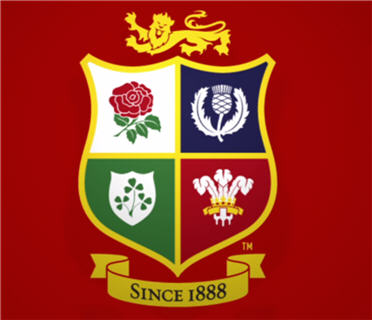 When Stuart Hogg arrived late for club training, the coach marched up to him with an angry face:
The coach said, "just because you played so well for Scotland last week, it doesn't mean you can skip morning training with us."
But the fullback figured he'd done nothing wrong.
"Warren Gatland called me yesterday and said I'd been picked for the lie-ins."
Want More Jokes?
We have a collection of rugby jokes for kids that are appropriate for the youngest fans. And they'll also make the oldest fans laugh.
We also have a collection of the funniest quotes in rugby. These are hilarious observations and statements that we've compiled from interviews and books by players and coaches alike.