Number #3: Gary Armstrong
Gary Armstrong was one of the best scrum halves of his generation.
As well as a fast and accurate pass, he had a devastating break around the fringes of rucks. He invariably picked the correct choice and took a lot of pressure off the shoulders of his flyhalves.
A young Jonny Wilkinson was hugely benefited by Armstrong's vision.
Being from Edinburgh, Armstrong's first clubs were in Scotland. He played through the age groups for Scottish junior sides and got his first senior cap in 1988 against Australia.
That was six years before he joined the Falcons. So, let's take a look at his international career first.
Playing for Scotland
Two years after his first cap, Armstrong stood out in the 1990 Five Nations.
Scotland won every match before England arrived at Murrayfield determined to stop them from winning the Grand Slam.
The match-winning try by winger Tony Stanger was sparked by an Armstrong break down the blindside.
Armstrong also played his part in Scotland's greatest World Cup run when they reached the semi-final in 1991. This time they were downed by the Auld Enemy.
Unfortunately, he would be beset by knee injuries in the next few seasons.
As a testament to his leadership skills, he captained Scotland in 1998 and 1999.
Playing for Newcastle Falcons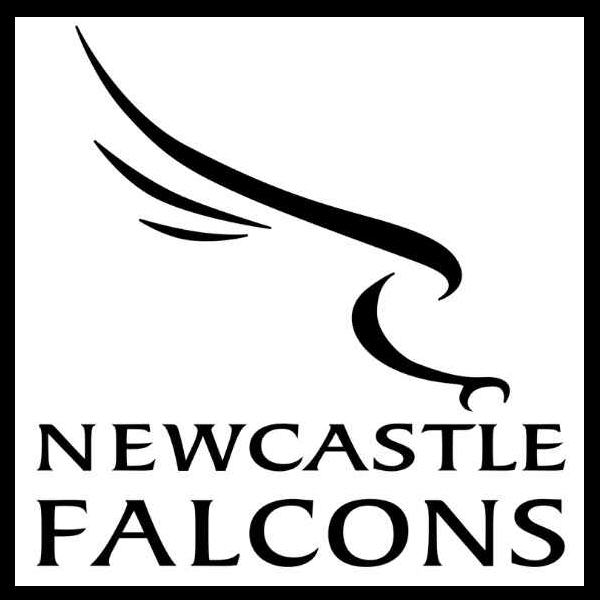 Gary Armstrong joined Newcastle in 1995 when they were in the second division. He spent six seasons with the Northern club.
His tactical awareness, excellent defense, and attacking prowess played a big part in the club achieving promotion at the end of the 1996/97 season.
As the club bolstered its roster with international stars, Armstrong guided the pack around the field and gave quick ball to the outside backs.
He was the key that pulled that assembly of stars together. They won the Premiership title in 1998, the season after they had been promoted.
When the stars departed at the end of that season, Armstrong stayed on.
A young Jonny Wilkinson broke into the senior team and Armstrong took a lot of the decision-making pressure off him.
Kept getting better
But Armstrong himself also developed as a player. He was a lorry driver in his amateur days. When rugby turned professional, he played a more expansive game than before.
He had the reputation of being an auxiliary flanker. But now he used a swift delivery to get the ball into Wilkinson's hands.
That doesn't mean that he still didn't terrorize defenders close to the rucks. Nor did his defensive skills falter.
When the Falcons reached the Anglo-Welsh cup final in 2001, Harlequins were leading throughout the match.
They were on course for a second decisive try when Armstrong got his hands under the ball before the Quins fullback could ground it.
Newcastle went on to win the match in the last minute.
Junkyard dog and top-class joker
Armstrong was a fierce competitor on the field. Wilkinson called him a junkyard dog.
His club and Scottish teammate Doddie Weir characterized the scrumhalf like this:
"always snarling, yelping, wanting to pick a fight with his opposite number and, regularly, any number between one and eight as well."
But Armstrong was the complete opposite off the pitch. A quiet unassuming man, he turned into a prankster on international tours.
Doddie Weir was often his partner-in-crime. Weir recalled a time when the smaller scrumhalf sat on his shoulders as the lock stood outside the hotel window of a teammate.
I think the victim was John Jeffrey. The flanker was trying to relax in his room by watching the telly.
Gary Armstrong had a remote control in his hand and he kept changing the channel on poor JJ. Their frustrated teammate called down to reception to get a new remote control.
Armstrong let him think everything was okay until the scrumhalf started pushing buttons again. It was only a bout of uncontrolled giggling that rumbled the pair.
Number #2: Va'aiga Tuigamala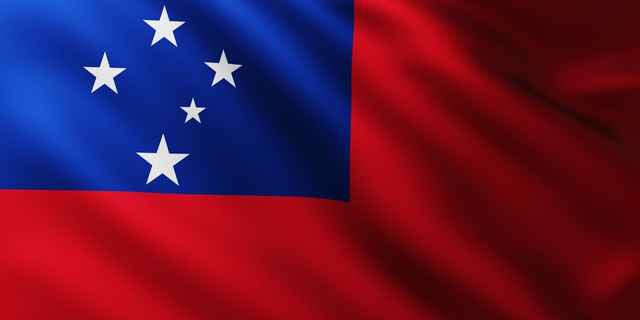 Va'aiga Tuigamala was also known as Inga the Winger.
The big man was an unforgettable presence on the field for the All Blacks, Samoa, Wigan, and Newcastle Falcons.
He was also a complete gentleman off the field and renowned for helping younger teammates like Jason Robinson (Wigan) and Jonny Wilkinson (Falcons).
He died too young from a heart attack in 2022 when he was aged fifty-two.
Record signing
When Newcastle Falcons swooped to sign Tuigamala in 1997, the club owner gave a memorable quote to journalists:
My board haven't told me the fee but I gather it's a world record.

Sir John Hall
This was reportedly the world's first one million pound rugby contract. That was twenty-five years ago. There haven't been many more since then.
Let's take a look at why Newcastle wanted Tuigamala so much.
Early years in Union
Va'aiga was born in Samoa but grew up in Auckland, New Zealand. He started playing with Auckland in 1988 when he was nineteen.
He was capped the following year for the All Blacks. He scored tries in the 1991 World Cup in two pool matches and a quarterfinal.
If you had the privilege of seeing Inga play in either code, you'll remember that he was a huge man. He wasn't particularly tall at 5'11, but he was wide and solid.
If you never saw him, trust me, he was built like a tank. But a tank with enough pace to play on the wing for the All Blacks.
Switching to League
Wigan lured Inga to the Super League in 1993.
The club found that he was carrying a bit too much weight and wasn't quite fit enough to be effective.
So, he worked hard on his fitness for a few months and then was given his chance to show what he can do. From then on, he tore up trees for Wigan.
He scored 62 tries in 102 appearances for the club. Across four seasons, he won three Championships, two Challenge cups, and several other trophies.
Of course, Inga wasn't on his own in a stellar Wigan backline. A young Jason Robinson was his teammate.
Inga at Newcastle
Inga was probably the highest-profile star brought to the Falcons by Sir John Hall. Unlike some others, the club kept him for five seasons.
One of the reasons I rate him so highly is because of his length of time at Newcastle.
He was a key figure on the wing as the Falcons charged to the Premiership title in the 1997/98 season.
There was a mass departure of stars at the end of the season and Newcastle struggled in the lower half of the league tables.
I think that without Inga, they would have been relegated in one of those subsequent years.
It wasn't just due to his muscular contributions to attack. Tuigamala was also a fearsome defender.
When he came off the wing to make a tackle, he would usually bury his opponent. As you can imagine, the Newcastle crowd would go wild.
His commitment to a team that could stutter at times was evident in 2001. Inga was carrying an arm injury.
He chose to postpone an operation so that he could play in the Tetley's Bitter Cup final against Harlequins. He was the Man of the Match that day.
Inga retired the following year. Newcastle Falcons was his last club.
Playing for Samoa
Inga had a second stint of international rugby when he was capped for Samoa in 1996.
I remember the match well because I'm Irish. Samoa simply smashed Ireland in Lansdowne Road (now the Aviva). Tuigamala was everywhere on the pitch.
I was probably hiding behind the couch when the match finished 25-40 to the visitors.
Inga went on to win 23 caps for Samoa. He and Pat Lam were teammates during the 1999 Rugby World Cup.
Samoa got out of their pool with a shock win against Wales but were beaten by Scotland in their quarterfinals.
Who Is Ranked Higher?
Continue to the next page with the links below…