Number #6: Matt Burke
Matt Burke arrived in Newcastle in 2004. This was relatively late in his stellar career.
So, we'll first take a look at what made the Falcons go after the Australian fullback.
Burke was selected for representative Australian schoolboy sides and then for the Under 21s. He played club rugby for a Sydney team and Super Rugby with the Waratahs.
He got his first cap for the Wallabies in 1993 when he was just twenty. He became a stalwart in the team from about 1996.
That year, Matt scored a stellar try against the All Blacks by picking up a loose ball in his twenty-two and beating six players on his way to the line.
As well as being a strong-running fullback, Burke was also an outstanding goalkicker.
He scored all twenty-four points in a 1998 win against New Zealand. That was two tries, a conversion, and four penalties.
Greatest international achievements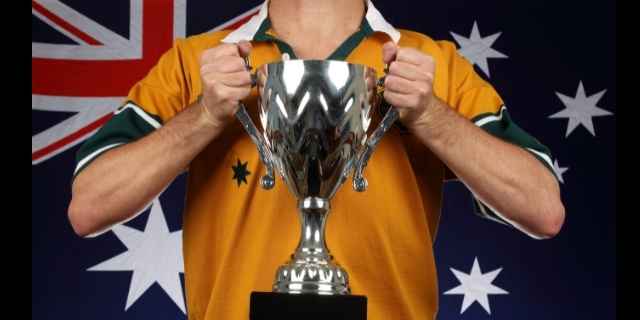 His finest international tournament was the 1999 World Cup. Burke was cemented as the first-choice fullback and was also the main goal-kicker.
The Wallabies were the first nation to lift the trophy for a second time. New Zealand had entered the tournament as favourites but lost to France in the semi-finals.
Matt Burke helped the Wallabies to a decisive 35-12 win by kicking seven penalties and two conversions.
Burke started picking up injuries after this peak of his international career. A young Chris Latham also emerged as a rival for the 15 shirt.
Burke was no longer first-choice when Lions came to town in 2001. He was on the bench for the first test loss. The selectors restored him to the starting line-up for the second and third tests.
Matt scored a try and kicked six penalties in an emphatic second test win. He was just as effective with the boot in the third test win for Australia.
However, his international career was pretty much over after that. He was also dropped by the Waratahs with the perception that he was getting too old for top-class rugby.
The Falcons didn't see things the same way.
Burke in Newcastle
Matt Burke was thirty-one when he pitched up at Newcastle in 2004. It would be understandable if fans were wondering if he could make an impact.
But his only problem was understanding the Geordie accent. He was a class act for three seasons.
Although his raw pace had dropped a little, Burke had one of the sharpest rugby brains in the game.
His positioning in defense was impeccable and he still tackled hard. He joined the attack with a vision that predicted how broken play would unfold. He made the position look effortless.
His first season coincided with Jonny Wilkinson starting to struggle with persistent injuries. Burke was a welcome alternative as a placekicker.
He helped Falcons get to the quarterfinal of the Heineken cup in 2004/05.
The following season, Burke was named the Falcons player of the year. His twelve tries in twenty-nine matches may have clinched the award!
Burke was named captain for his third and final season of 2006/07.
Number #5: Roger Uttley
We're going further back in time to the early 1970s to celebrate Roger Uttley. He played both at lock and across the back row.
I'm too young to remember him as a player. But older England and Lions supporters told me he was one of the greatest forwards of his generations.
Gosforth achievements
Roger Uttley grew up in Blackpool and played representative schoolboy rugby for England. He left Fylde RFC in Lancashire to join Gosforth RFC.
If you're not familiar with the Gosforth name, this was Newcastle Falcons before a name change when rugby turned professional. (There is still a separate amateur club that retains the Gosforth name).
These were amateur days of course, but Uttley was a P.E. teacher. This, combined with his dedication, meant that he was more conditioned than many players of his generation.
As well as being an outstanding forward, Uttley was also a leader on the pitch. He captained Gosforth to the John Player Cup in 1976 and repeated this feat the following season.
Playing for England
Uttley's 23 caps for England show his versatility:
eleven caps as a lock
five caps as a blindside flanker
seven caps packed down at number eight.
Uttley was a tough uncompromising player who picked up a lot of injuries. But he also had great vision and tactical astuteness.
He also stood out for excellent ball-handling skills.
England struggled through much of the 1970s. But Roger Uttley was present in the 1973 wins against New Zealand and Australia.
He captained England for the first time in 1977 when they beat Scotland in the Five Nations. He was captain for another four matches before Bill Beaumont was given the role.
Uttley played in Beaumont's team in the 1980 Five Nations when England won the Grand Slam.
Playing for the Lions
The 1974 Lions side that toured South Africa is famously known as The Invincibles. The Lions won three tests and drew one.
Uttley played blindside in all four tests. Along with the Irishman Fergus Slattery and the Welshman Mervyn Davies, the backrow outplayed their Springbok counterparts.
Uttley was tipped to be captain on the 1977 tour to New Zealand. But he missed out on the tour entirely due to injury.
Coaching
After retiring, Roger Uttley went into coaching.
He was an assistant coach with England under Geoff Cooke and part of their run to the 1991 World Cup final.
He was also an assistant to Ian McGeechan on the 1989 Lions tour to Australia. The Lions won that series.
Uttley was the head coach for England from 1997 to 1999.
Number #4: Doddie Weir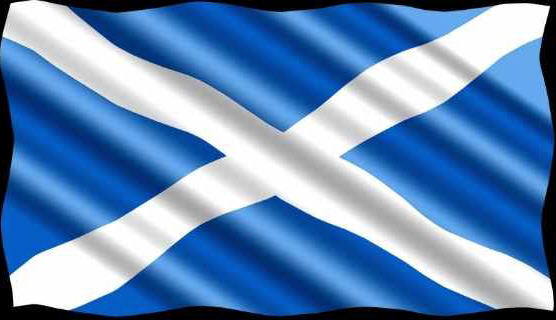 Doddie Weir is from Edinburgh and played for Melrose RFC in his early amateur days.
Melrose was a powerhouse in Scottish club rugby. The lock won six championship titles during his time there.
He was also capped for Scotland at the age of twenty. So, the 25-year-old was a seasoned international when he joined Newcastle in 1995.
The young Doddie was a gangly lock who put on a bit more timber as he developed.
He was one of the best lineout jumpers of his generation. There was also no better sight than Doddie Weir galloping up the field with the ball tucked under his arm.
"He's like a runaway giraffe," an impressed and amused Bill McLaren famously quipped in commentary.
Doddie at Newcastle
The English club was in the second division at the time. The 1995/96 season wasn't encouraging, with the club finishing way down from a promotion position.
But everything turned around in the following season. Doddie Weir provided part of the hard spine of a team with a gifted backline.
Newcastle had a storming run in the 1996/97 season to finish second place. This gave them promotion to the first division.
Their results then got a whole lot better. Weir's third season at the club ended in finishing first in the top division and winning the Premiership title.
Due to finances, there was an exodus of older star players after the title win.
Doddie Weir wrote in his autobiography that he had an offer from Saracens that would have made him the highest-paid domestic player in England. But he chose to stay in Newcastle.
Greatest achievements
Weir joins several others on this list as being part of the 1998 Premiership champion side.
After that, the club struggled with a young team. Weir was now one of the older players and he provided a calming influence on the field.
He was captain during the 2000/01 season when Newcastle Falcons reached the Tetley's Cup Final and came from behind to beat Harlequins.
Courage personified
Doddie Weir was dealt a tough hand in life when he was diagnosed with motor neurone disease. He announced the news in 2017.
Weir has devoted his energy to raising funds to support fellow sufferers of the condition. He was awarded an OBE in recognition of his work.
Who Is Ranked Higher?
Continue to the next page with the links below…