I spent hours debating a shortlist of the greatest London Irish players in history with some hard-core fans who go back a long way.
Choosing a small number of LI legends was hard enough. Ranking them was even harder!
You may not agree with how I order these greats. But the write-ups should explain how I rate the achievements and contributions of each player to the club.
Rules For Inclusion
Most players who make this list had significant achievements at both club and international level.
The few who weren't regular choices for their country were truly exceptional for the club.
We ruled out some outstanding Leicester players who had lengthier careers at other clubs.
Mike Catt spent the latter part of his playing career at London Irish but made far more appearances for Bath. Steffon Armitage is indelibly linked in my mind with Toulon.
We also excluded players who haven't yet retired.
Number #9: Brendan Venter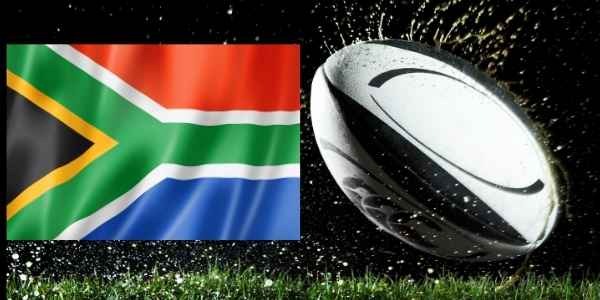 Brendan Venter only played sixty-four times for London Irish.
That's in contrast with 122 appearances for the Stormers in South Africa, and a long stint prior to that with the Cheetahs.
I might have ruled out the hard-running centre from this list because of his relatively short stints at the club.
But he's here because his period at London Irish coincided with the only trophy in the club's rather bare cabinet.
International honours
Venter won his first international cap for South Africa against England in 1994. He won a total of seventeen caps.
It's fair to say that he wasn't an automatic first-choice pick for the Springboks during the 1995 World Cup.
But he played his part in their famous final victory when he came off the bench as a substitute for James Small. He had the privilege of watching Nelson Mandela presenting Francois Pienaar with the trophy.
Four years later, another side of Venter surfaced when he did something inexplicably stupid.
Venter was playing in a pool round of the 1999 World Cup against Uruguay. This was the epitome of a one-sided affair…giants versus minnows.
The only requirement from each Springbok was to play basic rugby, not get injured, and not get sent off.
Venter stamped on the head of an Uruguayan flanker in a ruck. He was given a red card and a healthy ban.
He didn't play again for the Springboks.
London Irish
Brendan Venter had qualified as a doctor in South Africa and had GP practice before he left for London.
He arrived at London Irish in 1998. Venter played for one season with the club when they reached a respectable seventh place in the league.
He returned to play in South Africa to be in the running for World Cup selection in 1999. I've already mentioned that this ended in a self-inflicted departure.
The South African was welcomed back to London Irish in 2001, this time as a player-coach. Venter was a busy man as he also practiced medicine as a locum.
Greatest season
The 2001/02 season could be called London Irish's finest in that they won silverware at last.
Brendan Venter was both coach and a key player in their run to the 2002 Powergen Cup final in Twickenham.
Irish went into the final as underdogs against Northampton Saints. The Saints team had about twice the number of internationals as LI.
The unfancied side tore up the script and ran riot. LI dished out a 38-7 walloping.
Many fans can make a good case that a semi-final or final loss in a European or Premiership competition is of greater status than the more limited Anglo-Welsh nature of the Powergen Cup.
But silverware is important to a club's traditions and Venter made a massive contribution to that season's success.
What happened next?
Brendan Venter is probably better known in the wider rugby world as a coach. He joined Saracens as Director of Rugby in 2009 and had a somewhat chequered season.
There were some erratic incidences that brought him into conflict on four occasions with rugby authorities.
If you're old enough, you'll remember the bizarre "three cheers for Sireli Bobo" post-match interview after a loss to Racing in the Heineken Cup.
If you missed it, Venter gave short nonsensical answers to every question about the loss. I remember thinking he wouldn't last long.
Venter moved on to new pastures, including a role with the Italian national team. He is now back in South Africa with a consulting role with the Sharks.
Number #8: Jarrod Cunningham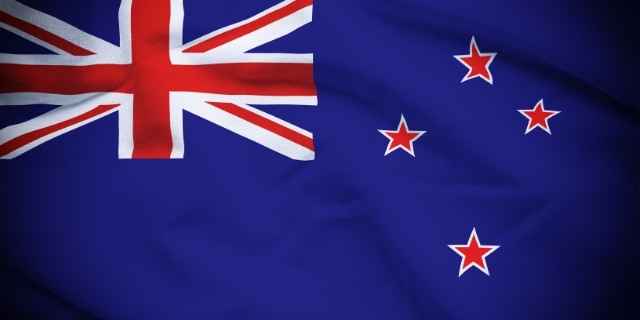 Jarrod Cunningham is the only player on this list who didn't play for his country.
The fullback was from New Zealand where he had played for the Auckland Blues and the Hurricanes. It's fair to say he would have walked onto the first team of many other rugby nations.
Jarrod was a strong runner and a defensive rock as the last man. But what puts him on our list of top players was his outstanding ability from the kicking tee.
He joined LI in 1998 and made eighty-two appearances in four seasons.
I should say now for younger readers that his playing career finished tragically when he was diagnosed in 2002 with a fatal illness.
Jarrod bravely set up a foundation to help others afflicted with the condition (amyotrophic lateral sclerosis). He died in 2004 aged thirty-eight.
Kicking under pressure
Cunningham was so good a placekicker that he was the top points scorer in the league in 2000/2001.
One of his finest moments was in the quarter-final of the European Challenge Cup in the 1999/2000 season.
London Irish travelled to Wales to play Ebbw Vale. The visitors trailed by two points in the final minute.
The clock had gone into injury time when the home side gave away a penalty. Cunningham checked with the referee who told him this would be the last kick of the game.
That's as pressured a kick as it gets.
Jarrod nailed it.
Number #7: Simon Geoghegan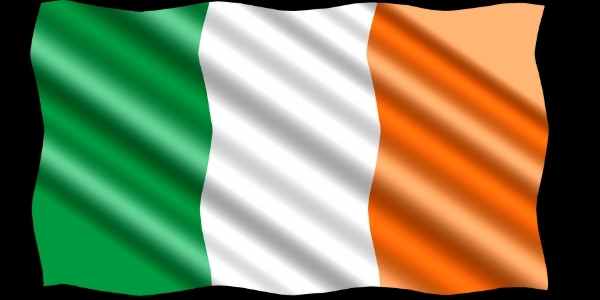 The blonde Irish winger might have been much higher on this list if serious toe injuries hadn't cut short his playing career.
Given that he left London Irish after three seasons, we might have had him at the top of the Bath list of legends! But it's fair to say that Irish got the few best seasons out of Geoghegan.
Simon joined London Irish in 1991 when they were promoted up from the second division. He played in the amateur era and was a solicitor by profession.
Geoghegan had outstanding pace and ran superb support lines. His running style was all choppy legs and pumping arms, and he lit up the field when teams gave him the ball.
Renowned commentator Bill McLaren described him memorably:
He's like Bambi on speed.
But Geoghegan was also a strong defender and pulled off plenty of last-ditch tackles for London Irish and for Ireland.
Geoghegan was capped 37 times for Ireland and scored 17 tries in an era when Ireland struggled against top teams.
It was also an era when Ireland played a very forward-oriented game.
"Give it to Geoghegan" was the heartfelt roar from the fans in Lansdowne Road. That usually fell on deaf ears.
In the 1992 Five Nations, he didn't get a single attacking pass. So, seventeen tries in an Irish shirt is outstanding!
Try born from London Irish versus Bath
His most famous international try was against England at Twickenham in 1994. It ironically came from the influence of both London Irish and Bath, his two English clubs.
Ireland set up a ruck near the right touchline in the England half. The ball flowed across the pitch with decoy runners and slick passes.
Geoghegan took the final pass with two men to beat. He arced around Tony Underwood and beat the cover tackle from fullback Jon Callard.
Geoghegan later said that the national team coaches had seen the move first when Bath had used it against London Irish. George Hook was coach at the club and London Irish worked on the same move in training.
It so happened that George Hook was also involved in coaching Ireland in 1994. So, he took it to the training ground of the national team.
The rest, as they say, is history.
Rebel, rebel
When I was in college in South Dublin, I cycled one lunchtime to a small rugby club where Ireland was playing an A match.
There'd usually be ten people at that kind of match, but the crowd was more like a hundred curious spectators. Like everybody else, I wanted to see Simon Geoghegan.
Simon Geoghegan in an Ireland A match? You may be thinking he was just starting out as a rugby player.
But no. Geoghegan was a senior player by then. He had given a newspaper interview in which he criticized aspects of the Irish setup and type of play.
Professionalism was coming down the line, and it's fair to say that some IRFU blazers were running backward as fast as they could.
The IRFU selectors made their star player tog out for the A match as punishment. But he was straight into the senior team for the next test.
Something similar happened at the end of his career with London Irish.
He had criticized the coaches during the 1993/94 season. Given that the club was relegated that year, his actions seemed mild enough.
But when he turned up to play in the final match of the season, he was told to go home. Some of his Irish teammates were so disgusted that they refused to take to the field.
Playing career cut short
Unfortunately, Geoghegan was beset by a condition of seriously arthritic big toes.
He tried one last attempt to fix the condition through an operation that shaved seven millimetres of bone from the digits.
He had to retire in what should have been his prime. By then, he had been contracted to Bath for three seasons. But he had only been able to make a handful of appearances.
Unlike his fellow rebel Brian Venter, Geoghegan didn't go into coaching. He pursued a career as a lawyer, specializing in real estate.
Who Is Ranked Higher?
Continue to the next page with the links below…