Which English rugby players are the greatest to have played for their country?
Who had the greatest skills and contributed the most to England and English rugby?
At least one of our choices is not as well-known as modern international stars. But we have chosen players who reinvented their positions and changed how rugby is played in England.
We'll start with the seventh greatest player and work our way up to the top. You may not agree with us, but we'll explain our reasons!
Number #7: Jeremy Guscott
Jerry Guscott's career spanned the move from amateur to professional rugby. When he was first capped for England, the national team had been in a bit of a slump in form.
Guscott's arrival, along with players like Will Carling, was part of England's revival to become a dominant force in Europe again.
He got his first England cap in 1989. But he really arrived on the international scene when he joined the British and Irish Lions tour to Australia as an injury call-up.
Lions legend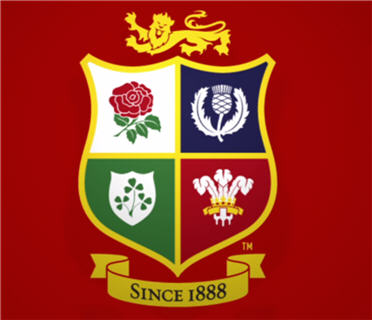 The Bath man was called up late to the Lions to replace the injured Will Carling.
The Lions had lost the first test and weren't fancied to turn their fortunes around. But Ian McGeechan threw Guscott into the second and third tests against the Wallabies.
Guscott stood out as an unruffled centre who glided through gaps that were unnoticeable to anyone else. He scored a crucial try in the second test that ended with a Lions win.
His contribution in 1999 has made him a Lions legend. The Lions had beaten the Springboks in the first test, which made the second a must-win match for South Africa.
The teams were on fifteen points apiece with four minutes to go. Gregor Townsend, the Lions flyhalf, had ended up at the bottom of a ruck deep in the South African twenty-two.
Guscott stepped into the pivotal fly-half position, took the pass, steadied himself, and kicked the ball through the posts. Here's a clip!
England's greatest centre
Jerry Guscott is our pick as England's greatest centre in terms of his skills and achievements.
His haul of thirty tries in 65 England caps is proof of his attacking prowess.
He was a very different player to the likes of Jason Robinson who used jinks and hops to evade defenders.
Guscott glided across the field while players around him seemed to travel in slow motion. His skills looked effortless as defenders grasped at empty spaces he'd left behind.
Guscott was also an outstanding defender who used his pace to cut down ball carriers from the side.
During his playing career, England won three Grand Slams, and Guscott's tries were a big contribution.
Number #6: Wavell Wakenfield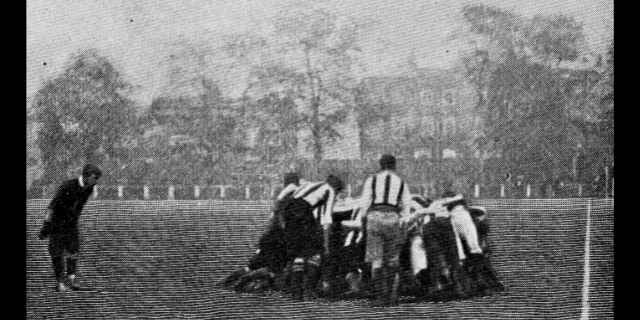 Wavell Wakenfield was born in 1898, right at the tail of the 19th century. He joined Harlequins in 1919 and earned 136 club caps.
I believe there is no footage of his play, but rugby historians are adamant that he redefined the role of the flanker. That is why he is on this list as one of the greatest English players.
Up until the 1920s, flankers had a rather stationary role. They had two tasks on the field: push in the scrum and compete at the nearest ruck.
It's fair to say that Wakenfield revolutionized flanker play in England.
Pressure and continuity
He intimidated opposition fly halves by charging toward them when they received the ball. We now consider pressuring the opposition to be a key part of a flanker's role.
He also shifted position quickly around the field to support his centres in open play. It had been unheard of for a flanker to pass a ball.
But Wakenfield could race to take the ball from a halfback and pass it out to an outside back. This kind of link play was revolutionary.
In Wakenfield's days, few other forwards had the ball-handling skills to match him.
Now, we judge openside flankers on both their skills at the ruck and their role in continuity in open play.
Number #5: Rory Underwood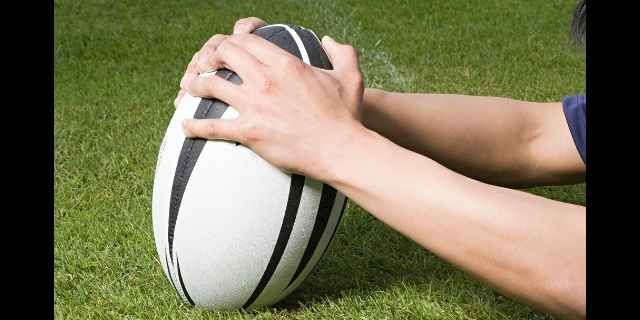 Rory Underwood is the top try scorer for England of all time. He scored forty-nine tries in ninety-one test match appearances.
He ties joint sixth with All Blacks legend Doug Howlett in the top try scorers in the world.
Early days
Rory's heritage is half-English and half-Malaysian and spent part of his early childhood in Malaysia. But when he went to school in Middlesborough, he took up rugby.
At that time, the sport was still amateur. Underwood spent eighteen years with the RAF and was a pilot when playing for England.
That's how he got the nickname of the Flying Winger.
England legend
Underwood's try-scoring record got started when English rugby was in a bit of a slump in the mid-1980s.
They were placing mid-tier in the Five Nations and struggled on tours to the Southern Hemisphere.
However, his try-scoring prowess helped them turn a corner.
Underwood went on to win three Grand Slams with the national team. He also played in three World Cups and reached a final in 1991.
Key qualities
Rory Underwood is a quiet unassuming man. In interviews, he attributes his success to other great players.
He has special praise for the skills of outside centre Jerry Guscott.
"Jerry was outstanding; not only the timing of the pass but the weight of the pass, and obviously where he put it too. I think he's given me most scoring passes."
Those of us who are old enough to have watched him know that there's more to his success than being handed the ball by other great players!
England played a forward-oriented game, but Underwood had the uncanny ability to anticipate the few times that the ball would make it to his channel.
His anticipation was matched with an amazing acceleration from a standing start. He was lightning over the first five metres.
There was no better sight in English rugby than Underwood racing down the sideline for a certain try.
Why don't we rate him higher on this list?
We wouldn't say that Underwood was the complete player.
England at the time didn't ask much of their wingers other than to finish off tries and chase kicks. Underwood did this better than most wingers in the world.
Underwood was under five foot seven in bare feet, and he could be outjumped for a high ball. Ironically, his one weakness (given his profession) was in the aerial battle.
He never shirked at competing for the ball. But Jason Robinson, who wasn't much taller, was better at this key role.
Robinson played both wing and fullback. If we were to pick the greatest XV for England, we'd have Underwood on the wing and Robinson at fullback.
Number #4: Neil Back
When Back hung up his boots, he had 66 caps for England and went on three Lions tours.
This was despite being overlooked early on in his career for being "too small".
In his early club career, Back made a big impact for Leicester Tigers. Tigers supporters were astonished that he was omitted from England squads.
Back was five foot ten and wasn't particularly well-built in terms of his frame. The England selectors went for bigger back rows, such as Peter Winterbottom (who was excellent).
Studying the sport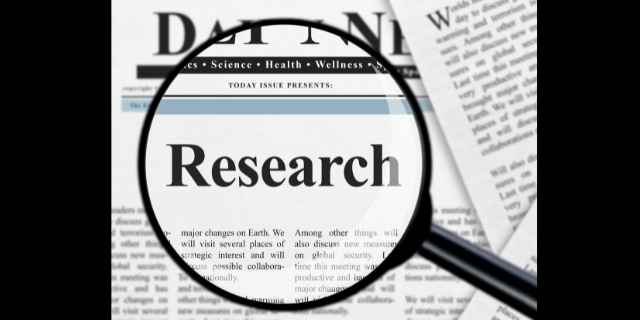 Neil Back picked up a six-month ban for pushing a referee. You can read the full background in our article on the best English flanker we've seen play.
This was just a year after English rugby had gone professional at the elite level. It's fair to say that training practices in England were well behind the Southern Hemisphere teams.
Neil Back knew he had to find techniques that would let him use his size to his advantage. Innovative in his thinking, he approached the sports department at Loughborough University.
The flanker studied current thinking in sports psychology, nutrition, and conditioning. This is standard practice now, but he was ahead of his time.
Clive Woodward
Sir Clive Woodward was also an innovative thinker in rugby. He was willing to ditch old notions such as every forward must be a behemoth.
It was Woodward who made Neil Back the first-choice openside flanker for England.
The England coach moved Richard Hill and Laurence Dallaglio to other positions in the backrow to accommodate Back. That's how highly he valued the smaller player.
Continuity play
Neil Back ticks all the boxes for the flanker role. He was strong over the ball, first to reach the rucks and a strong defender.
But that just makes him an excellent flanker. Why do we rate him as one of the greatest English players?
Back stood out as a link man in open play. His passing skills were as good as players in the backline. He could fizz long accurate passes on the run off both hands.
His supporting play served to give England a variety the team might have lacked with a pack of behemoths.
Neil Back's final year before he retired was his peak in achievement. In 2003, he was ever-present as England won the Six Nations Grand Slam and went on to win the World Cup.
Number #3: Jonny Wilkinson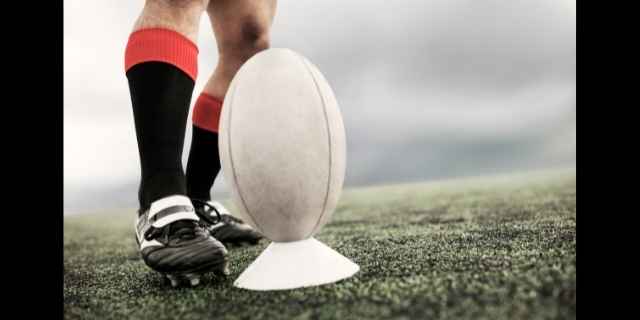 Jonny Wilkinson was one of the youngest players to be selected for any international rugby team.
England capped him in 1998 when he was only eighteen. He started out as an inside centre but England soon switched him to ten.
He stood out in his World Cup debut in 1999 by scoring a try, kicking six conversions, and slotting five penalties against Italy. He was on the bench in the quarter-final, when England were beaten by the Springboks.
Triumph
A year later, he became first-choice flyhalf for England and steered the team to back-to-back Six Nations championships.
His game management through kicking for territory was outstanding. Wilkinson put his massive pack into the right places on the pitch.
This was the kind of pack that won plenty of penalties from the opposition. And Wilkinson's metronomic place-kicking would win games for England.
The pack went on a devastating march to the 2003 World Cup final. But it was Wilkinson's drop goal in extra time under massive pressure that won the trophy.
Recognized the world over
Some players on the list aren't household names in England, let alone other countries.
But Jonny Wilkinson is remembered across the rugby world as a great English player.
The French often turn up their nose at the way England play rugby. But Wilkinson is revered as an outstanding example of Les Rosbifs.
Wilkinson had been a one-club man with Newcastle, but he signed for Toulon in 2009.
By then, he had retired from international rugby. But his exploits weren't yet finished.
Wilkinson steered Toulon to two European Championships in 2013 and 2014.
In the final season of his career, he was pivotal to Toulon winning the domestic Top 14 trophy.
Number #2: Jason Robinson
Jason Robinson had proved himself as one of the greats in Rugby League before he crossed codes to Rugby Union.
His acceleration and swerve caught the eye as a future league star. He was man-of-the-match in the league cup final in 1995.
Becoming a star in Rugby Union
Jason Robinson switched permanently from league to union in 2000 when he signed for Sale Sharks.
Sir Clive Woodward brought him into the Six Nations squad in 2001, where he got his first cap from the bench against Italy.
But he announced himself to the world on the British & Irish Lions tour to Australia that year.
Robinson scored a trade-mark try in the first test with a side-step and acceleration to the line. Here's a clip!
Bringing flair to England
Robinson reached two World Cup finals with England. The first was the win in 2003, and the second was the loss in 2007.
In the era of Martin Johnson and other outstanding members of the pack, England was known for forward dominance. That can lead to dull matches of rolling mauls and scrum penalties.
But Jason Robinson was box office. Neutrals watched England to see him play. His highlight reel is full of outrageous solo runs down the length of the pitch.
He scored 30 tries in 56 caps for England, which is an outstanding haul.
Robinson also had the vision of an unselfish player. His fellow backs raced after him knowing they'd get the pass if he judged he wouldn't reach the line.
Greatest achievement
One of his simplest tries was perhaps the most important in his career.
In the 2003 World Cup final, he took a pass from Jonny Wilkinson and outpaced the Wallaby cover to slide in at the corner.
This kept England within touching distance of Australia throughout the match.
Number #1: Martin Johnson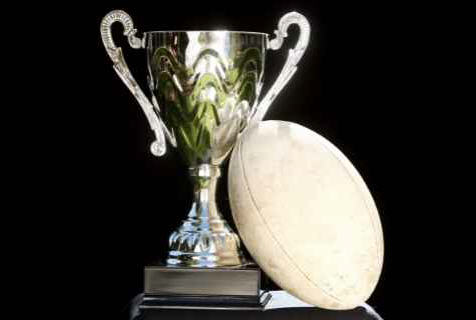 Martin Johnson was fortunate to be part of an England team that had one of the toughest packs seen in the sport.
In a team of hard-nosed gnarly forwards, Johnson was the toughest of all.
But he wasn't just a dominant enforcer on the pitch. Johnson's excellent skills put him on our list of the greatest locks in rugby.
Outstanding leadership and vision
Johnson was a highly skilled forward, but he stands out as one of the greatest leaders that British sport has ever seen.
Before the marquee year of 2003, Johnson had captained England to 34 wins in 39 tests. He had also led the British & Irish Lions on the 1997 victorious tour to South Africa.
Opponents were simply intimidated by the giant lock. His teammates were inspired.
Behind the granite exterior was an outstanding rugby brain. Johnson kept a calm head when his team were under pressure, read the unfolding play, and made the match-winning calls.
Club glory
We mentioned earlier that Neil Back was a club legend as flanker for Leicester Tigers. His club and international career overlapped with Martin Johnson.
Johnson was also a club legend and brought his overall play and leadership to bear at club level.
He captained Leicester to four domestic titles and two European cups. I look more at his club exploits in our article on the greatest Leicester Tigers players.
Greatest sporting victory
Johnson's greatest achievement was to captain England to win the 2003 Rugby World cup. He was an indomitable force throughout the tournament.
England were up against it in the final against Australia. The score was drawn in extra time.
It was Johnson who called the plays to get the team up the field and into position for a famous drop goal by another player on this list.