I got plenty of help from some older fans to compile this list of the greatest Leister Tigers players of all time. That allowed me to cover legends from the early 20th century.
Deciding on a shortlist of great Tigers players was hard enough. Ranking them was even harder!
You may not agree with how I order the legends. But the write-ups should explain how I rate their achievements and contribution to the club.
Rules For Inclusion
The players who are higher in this list had significant achievements at both club and international level.
We ruled out some outstanding Leicester players who had lengthier careers at other clubs.
Will Greenwood spent four seasons at Welford Road but six seasons in London with Harlequins. So, we haven't included the classy centre here.
We also excluded players who haven't yet retired. Ben Youngs may well make the list in future.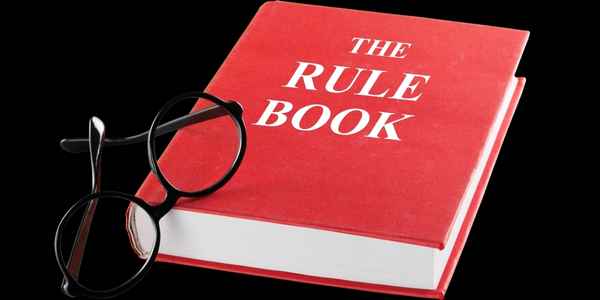 Number #9: Geordan Murphy
You may be surprised that Geordan Murphy isn't higher up on this list. I'll get to that explanation later.
First, I'll laud the Irishman's achievements at the club. Murphy was born in Dublin but attended university at De Montfort in Leicester. He joined Leicester FC while a student.
Although now indelibly associated with the fullback position, Geordan started his club career as a winger. He lit up the right wing in the 2001 and 2002 Heineken Cup finals.
Throughout his career, Murphy was one of the game's gliders who bamboozled defenders with a deceptive swerve.
He was a fine winger and could swap as needed across the back three. However, he also had outstanding organizational abilities on the pitch.
That made coaches want him at fullback where he could direct both the attack and defence. Those leadership skills gave him the captaincy for several seasons.
Less impact at international level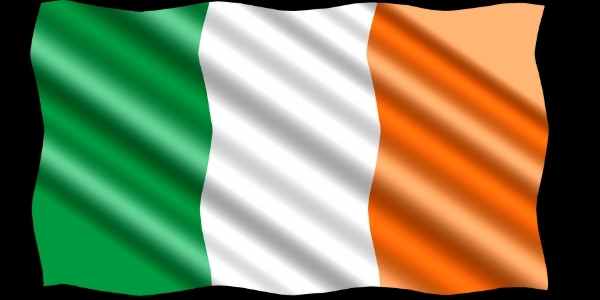 My Leicester friends had Murphy higher in these ranks, but I have the final say. I'm Irish, so I probably saw more of Geordan at international level than many supporters at Welford Road.
He had a long international career and many successful moments. But he could never quite make himself the first-choice fullback for a significant period of time.
That contrasts with other players on this list. Murphy retired with a very impressive 70 caps, but many of those were off the bench.
It may be that Irish coaches saw Murphy as too maverick, with that flair that made him so effective at club level. The more predictable Girvan Dempsey was preferred for many seasons.
If you asked me which of these two was more talented, I'd say Murphy without hesitation. And my younger self wanted him to get more chances.
But I can understand why the solid Dempsey was first choice when the top teams came to Lansdowne Road.
When Dempsey moved from the international scene, a young Rob Kearney forced his way into the team. Eventually, Murphy couldn't displace the younger man as first choice.
Number #8: Graham Rowntree
Graham Rowntree may have more Leicester appearances than any other player on this list.
The only reason I'm not sure is that the exact numbers aren't available for two players from a more historic era.
Rowntree packed down as a loosehead prop for Leicester and England. He played nearly 400 times for Leicester (398 times to be exact).
That kind of longevity leads to the kind of cauliflower ears that Rowntree famously developed.
Rowntree was a contemporary of Geordan Murphy and also played in the 2001 and 2002 European finals. They were also one-club men.
It's fair to say that Rowntree was a more "industrial" player than the classy fullback.
He joined Tigers as a seventeen-year-old when he was playing for Nuneaton, an amateur club in the Midlands.
He formed a formidable front row with Darren Garforth and Richard Cockerill. Their effectiveness played a big part in Leicester's success.
International honours
Graham was capped fifty-four times for England, with his first coming in 1995.
The young prop took to the field against Scotland as a replacement for Jason Leonard. We rate the Harlequins prop as one of the greatest looseheads in the modern era.
Rowntree would undoubtedly have had many more international caps if his playing career hadn't coincided in part with Leonard.
The clearest indication of how the two props ranked against each other was in the selection for the 2003 World Cup. Rowntree didn't make the squad.
However, he put that disappointment behind him and got back into the English team in 2004.
Clive Woodward then selected Rowntree for the 2005 Lions tour. He may well have wished to be left behind as he didn't play in any tests in that ill-fated tour.
Number #7: Bernard Gadney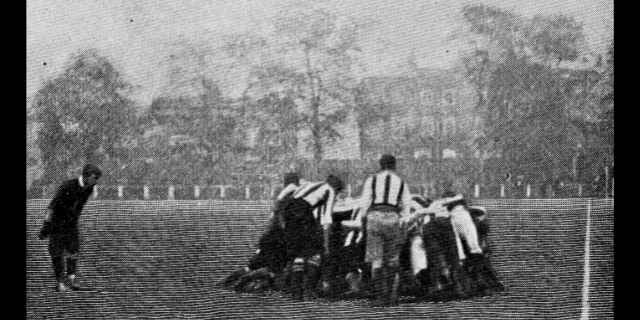 We're going back in time to the 1930s to rate this scrumhalf who played ten seasons for Leicester FC.
Of course, I never saw him play and nor did the Leicester supporters I consulted. But they said that their grandfathers had talked of Gadney as one of the greatest players in England in his era.
Gadney was unusual for a scrumhalf then and now in that he stood six foot two and had a burly build.
By all accounts, he used his height and strength to break forward with the ball. If he was caught, he could hold it up until support arrived.
I'm reminded of Joost van der Westhuizen, the Springbok nine who used his size to dominate the space around the flanks of rucks and scrums.
International honours
Back when international matches were less frequent, Gadney was capped fourteen times from 1932 to 1938.
One of the reasons I'm rating him so highly is that he captained England for eight of those matches.
By 1936, England had never beaten the All Blacks. Gadney was captain when they racked up a 13-0 win.
That historic 1936 match is perhaps better known for being the debut of Prince Alexander Obolensky who scored two tries in the first half.
Regardless, England wouldn't beat the All Blacks at Twickenham again until another Leicester legend on this list was captain.
Number #6: Dean Richards
A young Dean Richards played for a season in France after he'd been capped at schoolboy level.
His first of 314 appearances for Leicester Tigers came when he was just eighteen in 1982. He became first-choice number eight the following season.
Richards was the epitome of the big gnarly English eight. His foreboding reputation was only enhanced by his profession in the amateur era.
Richards wasn't a slick London stockbroker or a smooth-talking solicitor. He was a police constable who looked like he didn't need a truncheon to quell unruly opposition …umm… troublemakers.
But Richards wouldn't be on this list if he was just brawn and boot. He was a hugely effective rugby player from his sphere of scrums, rucks, and mauls.
His vision and decision-making made him Leicester's top try-scorer for two seasons in the mid-1980s.
Richards was also a leader on the field. He was given the club captaincy in 1989 (injury cut his season short). He was captain in the 1996/97 season when Leicester won their first Heineken Cup.
International honours
Dean Richards got his first senior England cap against Ireland in 1986. He scored two tries in a Five Nations win at Twickenham.
The rugby world was put on notice of a new force at the back of the England scrum.
Three years later, he cemented his reputation as being one of the best eights of his generation. Richards toured with the Lions to Australia in 1989 and played in every test.
He put in dominant performances that helped the visitors win the series.
Richards was ever-present in England's 1991 Grand Slam, but critics were beginning to emerge. The big number eight made devastating charges, but the opposition was learning to tackle him low.
It's fair to say that he was never the quickest back row around the field. The modern game was ushering in more dynamic players. There were periods when Richards was no longer first-choice or even on the bench for England.
My memory is that Richards generally delivered when he was picked. That included the 1995 Grand Slam, although he was in and out of the team again by that year's World Cup.
Post-playing career
Dean Richards went into coaching and has had a checquered path.
Our article on Harlequin's Bloodgate documents the clownish cheating episode that over which he presided as head coach at the London club.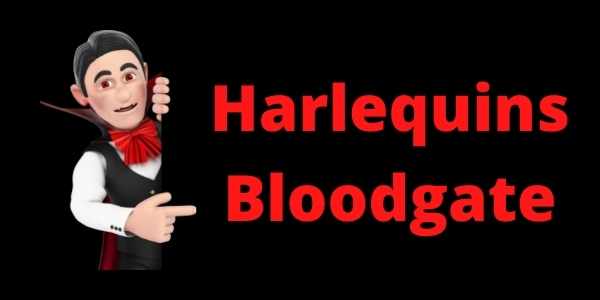 Despite the ridiculous aspects of some of those events, it had severe consequences for several careers.
Number #5: George Beamish
We're going back in history again to the early twentieth century for George Beamish.
The Ulsterman played at number eight and was so strong that he was reputed to be able to bend coins with a thumb and forefinger.
You can get perhaps a more realistic view of his strength when I mention that he became the heavyweight boxing champion in the RAF!
Beamish joined the RAF in 1923 when he was eighteen. At the time, he was playing rugby for Coleraine College in Northern Ireland.
He was commissioned as a pilot a year later and moved to the Midlands. That is when he joined Leicester FC. He made 118 appearances for the club, the first being in December 1924.
The following year, the club supplied all the players to the Leicestershire team that won the County Championship. Beamish was part of that team.
He also captained the Leicestershire & East Midlands XV that beat the touring Springboks in 1931. The game was held at Welford road with 25 thousand people in attendance.
Four of his brothers (Cecil, Charles, and Victor) also played for Leicester FC.
National honours
Beamish was still playing for Coleraine when he was capped for Ireland in 1925. He was nineteen.
After being in and out of the national squad, he became the first-choice eight for six years.
Beamish captained Ireland in 1931 against the touring Springboks and led the team in the 1932 Home Nations. It had been twenty years since Ireland won the Championship, but Beamish led them to the title.
Beamish finished his Ireland playing career with twenty-five caps. To put that into perspective, it was a world record at the time for his position in the back row.
British (And Irish) Lions
Beamish was a star in 1930 on the British Lions tour to South Africa.
He played in all five tests and drew admiration from the locals for his charging runs through the opposition lines.
Beamish also used his stature off the field to persuade the Lions organizers to include the green of Ireland in the kit colours. It appears on the socks to this day.
Outside of rugby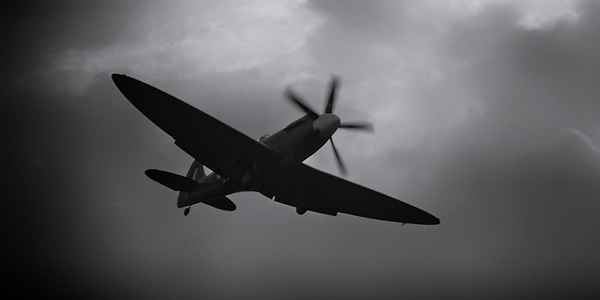 George Beamish had a lengthy and distinguished career in the RAF. He was a pilot in the Battle of Britain and eventually moved into command roles.
He retired as an Air Marshall and was awarded the CBE for his service.
Number #4: Peter Wheeler
As a young man, Peter Wheeler seemed an unlikely fit for Leicester.
He grew up in London and went into insurance. The hooker was playing for Kent when his job moved him to the East Midlands.
He hunted around for a club and phoned Leicester. Wheeler later admitted that he didn't know where that was!
He played his first senior match in the 1969/70 season when he was twenty. That was the first of 349 caps before he retired in 1985.
Wheeler's points-scoring stats are ridiculous. He scored sixty-six tries in total. Sure, plenty of those were wheeling off the back of a rolling maul.
But Wheeler was also a place-kicker, especially at the start of his playing career. He kicked sixty-one conversions and sixty-nine penalties.
I don't recall him ever kicking for England. But doing for his club makes him a rarity as a forward.
Wheeler was technically proficient in the core skills as a hooker in the scrum and lineout. But what marked him out as one of the greatest English players in his position was his dynamism around the park.
Hookers are now expected to be mobile, but that wasn't the way in the 1970s. Watching Wheeler tear around the pitch was a sight to behold.
His leadership qualities also stood out. Wheeler lifted the John Player Cup as Leicester captain three times.
International honours
Wheeler got his first of forty-one England caps in 1975. He captained the national team in 1983 and 84.
Apart from 1980 when they won the Grand Slam, this wasn't a peak period for England. But Wheeler showed the world how good he was on two Lions tours.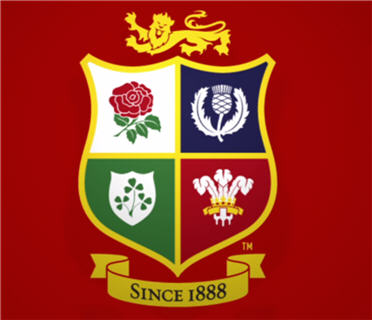 Wheeler was selected for the Lions tour to New Zealand in 1977. Wales were the top European team at that time, and their hooker Bobby Windsor was assumed to be first choice.
Wheeler's dynamic play gave him the starting spot in the second test. He retained the shirt for the rest of the test series.
When he travelled to South Africa for the 1980 Lions tour, he was the undisputed starting hooker.
Wheeler's England career was winding to its end when he was selected to captain the team against the All Blacks in 1983. He was thirty-five.
The All Blacks hadn't been beaten in Twickenham since Leicester's Bernard Gadney was captain in 1936. Wheeler led the 1983 team to a 13-9 win.
In a nice touch, Gadney phoned Wheeler after the match.
The elderly gentleman had watched the game with some old teammates from the prior win. They all wanted to pass on their congratulations to the team.
Number #3: Neil Back
I rate Neil Back as the greatest English flanker I've seen play. I know that many others think Richard Hill has the edge but Back is the man for me.
Let's take a look at his Leicester career. He joined the club in 1990 after spending two seasons at Nottingham.
He caught the eye in his first Leicester season when he was just twenty-one. He tackled hard, grappled like a pest in rucks, and was fast around the park.
He also had a long accurate pass off both hands which made him a key part of Leicester's open play.
Back was also a thinker about the sport and evolved his playing style.
The loose forward was renowned as a link player, but he came to perfect the art of controlling the ball at the back of Leicester's highly effective rolling maul.
He scored so many tries from that position that he was the top try-scorer at the club in 1999.
As I'm an Irishman, I'll also mention that Back also wasn't averse to the dark arts.
His sneaky tap of the ball from the opposition scrumhalf's hand during a Munster scrum let Leicester see out the final minutes of a 2001 Heineken Cup final victory.
International honours
Neil Back was relatively small for a flanker at five foot ten.
Most Tigers fans thought he should be a regular starter for England. But he only picked up seven international caps in his first five years at the club.
It seems that the England coaches had him pegged as too small.
Those domestic opinions in high places were likely changed when he went on the 1997 Lions tour to South Africa and played well in the second two tests. In all, Back went on three successive Lions tours.
Neil Back was one of the outstanding players in England's run to the 2003 World Cup. I mentioned Richard Hill as vying with Back as the greatest English flanker of the modern era.
Woodward found a way to get both men into his team. The rest, as they say, is history.
Why I rate Back so highly
I mentioned that Neil Back was a thinker about the game. He was given plenty of time to think when he was banned for six months for pushing a referee.
This was in 1996 when English players were falling behind their southern hemisphere counterparts in terms of professionalism.
Back approached Loughborough University to help him put together a self-training programme that included conditioning, nutrition, and psychology.
We wouldn't bat an eyelid now if an elite player mentioned consulting with a sports psychologist. But Back was ahead of his time in England and led the way for other players.
Number #2: Rory Underwood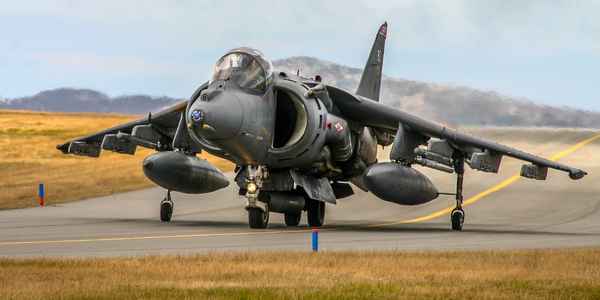 Rory Underwood is our pick for the greatest England winger of the modern era.
Like George Beamish, Rory joined the RAF and became a pilot. He couldn't avoid the nickname of the Flying Winger.
Having played for the RAF rugby team, Underwood joined Leicester Tigers in 1983. He played 236 times for the club until he retired in 1997.
Rory was a relatively small player. His official playing stats list him at five foot eight. I think that could be giving a generous inch.
He could be beaten for a high ball and wasn't the kind of winger to barge through defenders.
But he combined lightning pace with uncanny positioning to take the final pass to race for the line.
Underwood scored 134 tries for Leicester which is a scoring rate of more than one in two matches. That is astonishing.
International honours
Rory's try-scoring rate at international was similarly phenomenal. He struck 49 times in 91 matches.
He places joint sixth in the top try scorers in the history of rugby. The bar chart below shows him tied with Doug Howlett, the All Blacks legend.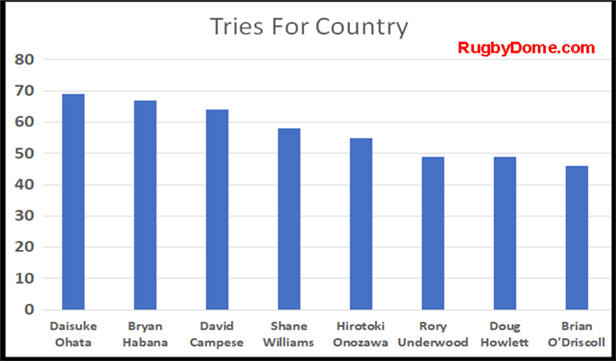 And this included the period from 1984 to 1988 when England was often fairly mediocre at international level.
Underwood's effectiveness was part of England's renewed success that saw him win three Grand Slams and get to the World Cup final of 1991.
Number #1: Martin Johnson
Martin Johnson gets our number one Leicester spot because we also rate him as the greatest English player of the modern era.
We could write at length about Johnson as a captain of England. But that does the player a disservice as a skilful lock and an outstanding player for Leicester.
A young Martin Johnson moved with his family from Solihull to Leicestershire when he was seven years old. When he finished school, he joined Leicester Tigers and got a few senior starts.
Johnson went to New Zealand to play for King County for a couple of seasons. He returned to Tigers in 1990 with a harder edge to his game.
By 1991, he was a starting lock in the team. Johnson had safe hands in the lineout and was a disruptor of the opposition's throw.
He threw opposition players out of rucks and was a huge presence in Leicester's feared rolling mauls. But he also had outstanding vision for unfolding play and could tip on the ball as a highly effective linkman.
Johnson didn't quite have the extraordinary talents of Australian lock John Eales. But I think opponents feared Johnson more for his uncompromising hard-nosed play when under pressure.
Martin Johnson played 362 times for Leicester and was captain for many seasons of club success.
One of the great rugby captains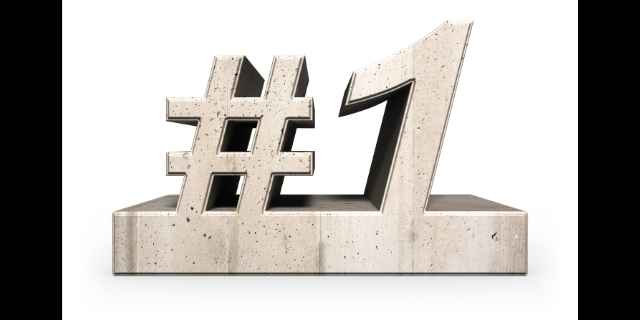 Johnson captained Leicester to four domestic titles and two Heineken Cup victories.
By the time the 2003 World Cup was coming, he had captained England to thirty-four wins from thirty-nine tests.
It's fair to point out that Jonson led an exceptional England pack. But he also captained the Lions to victory on the 1997 tour to South Africa.
Of course, his most famous moment was lifting the 2003 World Cup. He certainly played the captain's role to the hilt in the final against the Wallabies.
When the score was drawn in extra time, Johnson called the plays to win territory and move deep into Australia's half.
The other iconic moment from that day is the drop goal by Jonny Wilkinson.
But it was Martin Johnson who engineered the set-up under the most intense pressure possible in rugby.