The ownership of Gloucester Rugby has changed several times in the past twenty years.
This article takes a close look at current and former owners.
Who Owns Gloucester Rugby?
Gloucester Rugby is owned by British businessman Martin St Quinton. St Quinton had purchased a minority share in the club in 2002 from former majority owner Tom Walkinshaw.
When Walkinshaw died in 2010, his son Ryan inherited the majority shares. Ryan sold his shareholding to St Quinton in 2016.
Martin St Quinton and Tom Walkinshaw had something in common: they were both passionate about other sports.
St Quinton is heavily involved in British horseracing and is the chairman of Cheltenham Race Course.
Tom Walkinshaw had a lengthy career behind the wheel in motorsport racing. He was even more successful with his motor engineering company.
The high-profile businessman went on to have a rollercoaster ride with his Formula One team that eventually went bust.
But let's start with the current owner, and then look back on the past.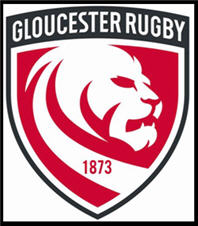 Martin St Quinton, Owner Of Gloucester Rugby
Martin St Quinton grew up in Yorkshire where he played schoolboy rugby. He captained his school team as a number eight and went on to play college rugby at Durham University.
St Quinton's father was a keen follower of horseracing, and he took his young son to weekend races and point-to-point events.
The boy would eventually grow up to be chairman of the Cheltenham Race Course – after he became chairman of Gloucester.
But let's not get ahead of ourselves.
St Quinton's Business background
When St Quinton graduated from university, he was keen to run his own business. He set up an office equipment company in 1980 at the age of 23. It was called The Saint Group as a play on his name.
He grew the business for thirteen years until it caught the eye of a company founded in St Petersburgh, United States.
Danka PLC was looking to purchase a European company, and they acquired St Quinton's company in 1993.
St Quinton worked in a leadership role for the parent company for several years.
In 2000, he founded a telecommunications company. He sold Azzurri Communications six years later to Prudential for £180m.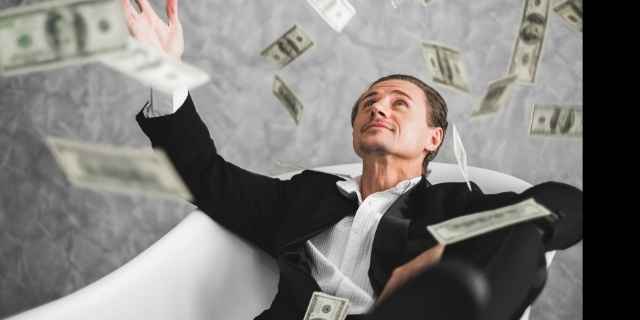 St Quinton and Gloucester Rugby
Two years after selling his telecom company, St Quinton made a significant investment in Gloucester Rugby. He purchased 25% of the shares from owner Tom Walkinshaw in 2002.
St Quinton joined the Gloucester board as Vice Chairman. Over the years, he increased his stake to about 40%. The Walkinshaw family continued to own the majority shareholding.
In the next sections of this article, I review the history of Tom Walkinshaw's ownership of Gloucester Rugby. This ended with Tom's untimely death in 2010, which resulted in his son Ryan inheriting the majority ownership.
The Walkinshaw family eventually wanted to sell their interest in the rugby club. Ryan Walkinshaw sold his shareholding to Martin St Quinton in 2016. This made St Quinton the majority owner of Gloucester Rugby.
Tom Walkinshaw, Former Owner Of Gloucester Rugby
Tom Walkinshaw was a hugely colorful figure in the British and Australian motorsport industry. He suffered ill-health in his sixties and died in 2010.
Walkinshaw and Motorsport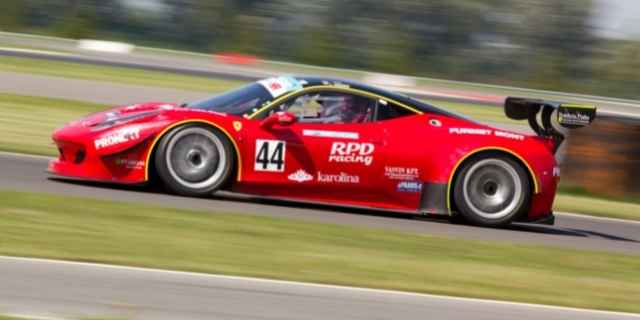 Walkinshaw was born in Scotland where he first got involved in motor racing. He won the Scottish Formula Ford 1600 championship in 1967 and went on to compete in Formula 5000 and Formula Two.
Walkinshaw won the British Touring Car Championship in 1974. Two years later, he founded Tom Walkinshaw Racing (TWR) as a motor racing and engineering firm.
Meanwhile, Walksinshaw kept racing through the 1980s in the UK and Australia. He eventually retired from driving in 1988 to focus on his company.
TWR had many notable successes. They struck up a highly successful partnership with Jaguar that led to winning Le Mans in 1988 and 1990.
In 1991, Walkinshaw joined the Benetton Formula One team as head of engineering. He was heavily involved in legendary F1 driver Michael Schumacher's first championship win.
But Walkinshaw's dream was to own his own Formula One team. He purchased the Arrows F1 team in 1996 with big ambitions.
The following year, Walkinshaw purchased Gloucester Rugby.
Walkinshaw buys Gloucester Rugby
When Rugby Union went professional in 1995, many top English clubs were able to attract investors with deep pockets.
However, Gloucester Rugby Football Club failed to find investors in the first years of professionalism. The club formed a private limited company in 1995 and struggled financially.
Tom Walkinshaw decided to bring the club into his portfolio. He bought a majority shareholding in the club in 1997.
Walkinshaw and professional rugby in England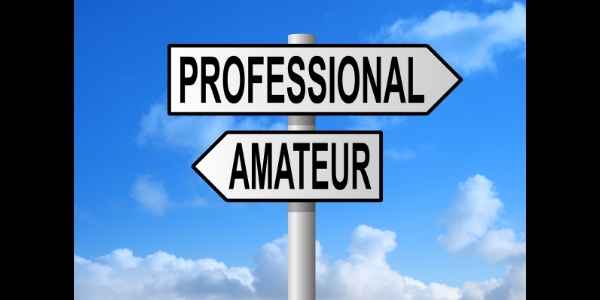 Walkinshaw also got involved in solving the early teething problems of the first professional league in England.
The other professional club owners appointed him as Chairman of Premiership Rugby in 1998. During his four-year tenure, he steered the somewhat chaotic league toward financial stability. That included introducing the salary cap.
Walkinshaw stepped down as chairman in 2002. At this time, his other sporting interests were experiencing financial disaster.
Walkinshaw's financial difficulties
Walkinshaw's purchase of the Arrows F1 team eventually turned sour.
The Arrows hemorrhaged money through the late 90s and into 2001/2002. Their debts grew and former partners entered litigation to recover their investments. The Arrows went into administration at the end of 2002 with debts of £51m.
This financial drag also took down Walkinshaw's motor engineering firm. The TWR Group went into administration in February 2003 with debts of £35m.
Walkinshaw's neat Gloucester sidestep
As Walkinshaw's business interests went south, the Gloucester Rugby fans were understandably nervous. Would their club be sold as part of the debt recovery?
But Walkinshaw publically assured supporters that the club was ring-fenced from the rest of his business interests. Many found this difficult to believe.
But it turned out that Walkinshaw had executed a neat maneuver that allowed Gloucester Rugby to sidestep the receivers.
The Guardian newspaper uncovered the details in 2003. They looked at the ownership chain of the limited company that owned Gloucester Rugby.
Of course, they expected Walkinshaw to be the majority shareholder.
What they found was that the shares had been transferred to an obscure Hertford accountant and his personal assistant.
I'm still not sure how this actually worked, but history shows that it did. Gloucester Rugby wasn't sold for debt recovery!
Tom Walkinshaw's untimely death
Tom Walkinshaw died of cancer in 2010. He was sixty-four.
Walkinshaw had three sons, one of whom inherited Gloucester Rugby. That was Ryan Walkinshaw.
Ryan Walkinshaw, Former Owner Of Gloucester Rugby
Ryan Walkinshaw is a son of Tom Walkinshaw from his second marriage.
Ryan was only 23 when his father died. The young man had been working as a DJ with some big gigs on legendary clubbing island Ibiza.
He inherited his father's shares in Gloucester Rugby and became the new majority owner.
The beach-blonde eyebrow-studded youngster seemed like an unlikely fit to run a premiership rugby club. However, he wasn't on his own!
By this time, Martin St Quinton had been Vice Chairman of the club for eight years. He owned about 40% of the club. Ryan Walkinshaw and St Quinton continued to steer the business direction together.
However, the Walkinshaw family eventually wanted to focus on their motorsport interests in Australia. In April 2015, Ryan Walkinshaw started the process of looking for a buyer for Gloucester Rugby.
Rocky Elsom and Bob Dwyer
Rocky Elsom is a legendary Australian backrow who captained his country and was a stalwart for several different rugby clubs throughout his career.
He could also be a bit of a nutter on the field. You'll see why I say so in our article on whether it's legal to jump into rugby tackles.
Bob Dwyer is a legendary Australian coach who took the Wallabies to their World Cup win in 1991.
In 2015, Dwyer and Elsom were heading up an Australian consortium that wanted to acquire a rugby club.
They were in negotiations to purchase Gloucester Rugby. But the deal couldn't get the backing of the English authorities.
Ryan Walkinshaw sells Gloucester Rugby to Martin St Quinton
In 2016, Martin St Quinton was Vice Chairman and minority owner of Gloucester Rugby.
Ryan Walkinshaw agreed to sell his majority shareholding to his Vice Chairmain, making St Quinton the owner of the club.
Other Premiership Owners
Gloucester's traditional rivals are the other premiership clubs in the West County: Bath, Bristol, and Worcester.
You can compare the ownership history with these clubs by reading our other articles on: