This article takes a close look at the business and rugby backgrounds of the former and current owners of Bath Rugby Football Club.
Who Owns Bath Rugby?
Bath Rugby is owned by Bruce Craig, a Somerset businessman who bought the club in 2010 from previous owner Andrew Brownsword.
Craig gained a substantial payout when his pharmaceutical firm was purchased in 2009. The former amateur rugby player has invested considerably in the club's development.
Let's start with Bruce Craig's rugby background, and then we'll move to his business career.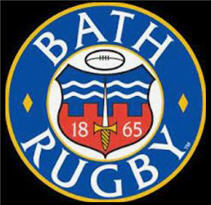 Bruce Craig, Current Bath Rugby Owner
Bruce Craig grew up in a village called Chew Magna, which is about ten miles from the picturesque city of Bath.
Craig played rugby at school and captained the senior school team.
He was spotted by England national coaches as a talented scrum-half. They invited the 18-year-old to play in a trial for the England Under-19 national team.
Unfortunately, the youngster fractured his leg a week before the trial. National honors would not be part of his story.
College path
This early setback didn't put Craig off his passion for sport. When it came to choosing his college path, he rejected an offer of pursuing a law degree at Exeter.
He went instead to Loughborough, an English university with an excellent reputation in sports science. Craig left with a Masters in Sports and Business Management.
The French connection
Bruce Craig moved to Paris after university and embarked on a stellar business career. But we'll get into the business side in the next section.
Here, I'll note that Craig joined a Parisien sports club and played scrum-half for their amateur rugby team from 1987 to 1993. That club was known at the time as Racing Club de France.
Several years after Bruce Craig hung up his boots, this club would join forces with neighboring clubs to form the professional giant Racing 92.
Racing has become a major force in both the top professional French division and in the European championship.
Business career
When Bruce Craig graduated from Loughborough University, he joined a company in the health care space called Marken.
Marken specialized in the supply chain for pharmaceutical companies through managing the transport of pharma products across labs during clinical trials.
Craig joined as a graduate and worked his way up to be Chief Executive. In 2007, he headed a management group buyout of the company.
Two years later, Marken was bought in a private equity deal of about 975 million pounds sterling.
Craig's management group retained shares to keep a minority stake, but they undoubtedly received a successful payout to give up their majority stake.
Craig continued in a leadership role with Marken as it expanded into global markets. He has since reduced his involvement in the company.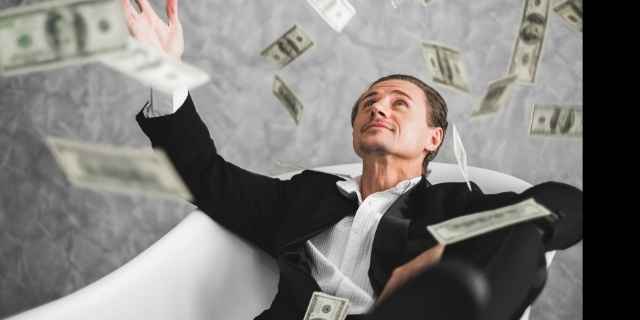 When Did Bruce Craig Buy Bath Rugby Football Club?
In 2008, Bath Rugby was owned by local businessman Andrew Brownsword. Brownsword had made it known for a few years that he was looking to sell the club.
He had some initial talks with Bruce Craig in 2008 which hadn't come to fruition. However, the club changed its Chief Executive the following year.
Bath's new CEO, Nick Blofeld, knew Bruce Craig from their college days. Now the talks gathered new momentum.
Bruce Craig purchased Bath Rugby in 2010 from former owner Andrew Brownsword.
Andrew Brownsword, Former Owner Of Bath Rugby
Unlike Bruce Craig, Andrew Brownsword didn't have a rugby background. However, there was another difference between the two businessmen.
Both are from Somerset, but Craig grew up in a village outside of Bath. Andrew Brownsword was a Bath man through-and-through with a deep love for his historic city.
Business background
Andrew Brownsword founded his greeting card business in 1971 in Bath. He grew the business successfully for over twenty years until it was bought by Hallmark in 1994.
Brownsword continued his involvement with the business as CEO of Hallmark's European presence. But he moved on to pursue investments in property and hotels.
Brownsword's property portfolio crossed Europe, but he also continued to invest in his home city.
One of his purchases was the Bath Priory, a historic luxury hotel. He also joined forces with fellow Bath-man and notable broadcaster Jonathan Dimbleby to set up a local radio station, Bath FM.
So despite his lack of rugby experience, it's not surprising that he was interested in investing in Bath Rugby.
Brownsword and Bath Rugby
Andrew Brownsword purchased a majority shareholding in the club in 1996 as the club moved from amateur to professional status.
The club's fortunes ebbed and flowed over the years on the field, but they were only going one direction off it. The club's financial losses mounted year by year.
In November 2008, Bath was at the top of the England Premiership. At the same time, they announced that the prior season ended in record losses of £357K.
The club's statement about their financial position included this revealing quote:
We are grateful to Mr. Brownsword for meeting these losses, but it is unreasonable to expect him to do so in the future without support.

Bath Club statement 2008
Clearly, Brownsword wasn't prepared to bankroll the club indefinitely. I mentioned that he had started talks that year with Bruce Craig. Two years later, he closed the sale.
The proposed merger with Bristol Rugby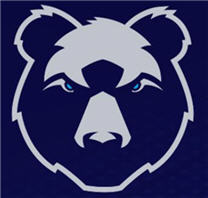 The rugby clubs of Bath and Bristol have a fierce traditional rivalry.
So, both sets of supporters were aghast when it emerged in early 2003 that the two owners were in talks about merging the struggling clubs.
Malcolm Pearce, the then-owner of Bristol, had a long association with the Bath club during its amateur days. He spoke about a merger as a way of saving both clubs from closing due to financial difficulties.
The plans fell through when Bristol was relegated from the Premiership that season.
You can read more about the story in our article on the ownership of Bristol Rugby Club.
Bruce Craig Versus Andrew Brownsword
It's interesting to compare and contrast the two Somerset businessmen through their public profiles.
One national newspaper, the Independent, described Brownsword as "something of a reclusive figure".
Bruce Craig has certainly been far more outspoken in his views on the club and national administration of rugby in England and Europe.
He has clashed with the England coach, Eddie Jones, who isn't a man to keep quiet either.
One of the British tabloid newspapers ran an amusing headline in 2018 after a public spat between Craig and Jones.
Eddie Jones blasts Bath owner Bruce Craig as the 'Donald Trump of rugby'

The Sun, 2018
Tabloid headlines are usually useless clickbait, but a direct quote from Jones is more interesting.
"We've got an owner who thinks he knows everything about rugby. Really, I wish I knew that much."
Eddie Jones is clearly being sarcastic. But his comments partly reflect some views amongst Bath club supporters.
I mentioned that Brownsword didn't have a rugby background, while Craig had decades of playing amateur rugby at a decent level. The current owner is certainly more involved in the club's decisions than the former.
I spotted a debate on a forum between Bath fans arguing as to which owner was best for the club. One sage chided both sides for never being happy.
In the past, we complained that Brownsword wasn't a rugby man and took no interest in the club. Now we have a rugby man [Bruce Craig] in charge, he is interfering too much.

Rugby fan forum
Does James Dyson Own Bath Rugby?
Bath businessman James Dyson is famous for being the inventor of the Dyson vacuum cleaner. Because of his recent involvement in sponsoring Bath Rugby, people wonder if he owns the club.
James Dyson does not own Bath Rugby. His company entered a sponsorship agreement with the rugby club in 2018.
The business partnership includes the Dyson brand name on Bath rugby shirts and other club kit. Dyson also sponsors the club's 7s tournament.
Bruce Craig is the current owner of the club.
Other Premiership Clubs
Bath's biggest rival has traditionally been the Leicester rugby club. Check out our article on who owns the Leicester Tigers.
The Exeter Chiefs have a regional rivalry with Bath. We also have an article on the ownership of Exeter Rugby Club.
There are also close parallels with Harlequins in terms of financial difficulties in the the 1990s after professionalism. Quins also experienced an early change in investors buying into the club. Read our article on the changing ownership of Harlequins rugby club.