Payers in the club and college rugby sevens tournaments play as amateurs.
However, American sevens players have the opportunity to get professional contracts when they are selected for the U.S. national men's and women's sevens squads.
In addition, a new sevens domestic league was launched with paid contracts at different levels.
So, how much money is on offer? Read on…
How Do Professional Sevens Players Get Paid In The United States?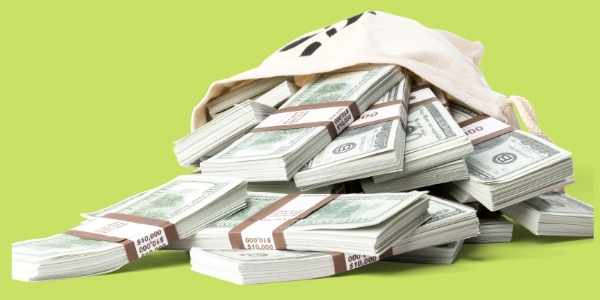 Before we look at the numbers, we should break down how professional sevens rugby players get paid in The U.S.
A player's entire salary can be made up of several income streams:
Base salary from USA Rugby contract
Bonus payments for tournament appearances
Match fees when playing for a professional fifteens franchise
Private endorsements and sponsorships
Tournament bonuses
Sevens tournaments are usually two-day events held at specific weekends during the annual calendar. A small number of tournaments are three-day events.
Players are paid for appearing at each international tournament through that year. That includes:
Ten tournaments that are part of the World Series
Annual event: Rugby World Cup Sevens
Four-year event: Summer Olympics
Occasional invitational tournaments
Players aren't paid the appearance bonus if they are not selected to travel due to injury or because their form has not warranted selection.
Separate contracts with fifteens clubs (only a few)
Some sevens players will also train and play fifteens rugby, usually as wingers in the fifteens game.
For example, the Houston Sabercats brought in Danny Barrett and Matai Leuta who are sevens stars. Some players may switch codes completely, but others will continue to be part of the national sevens squads.
The sevens program takes priority for contracted players. USA Rugby monitors "dual" players to ensure that their training and conditioning peaks for the sevens calendar.
However, the fifteens franchises will pay training expenses and match appearance fees where appropriate.
Private endorsements and sponsorship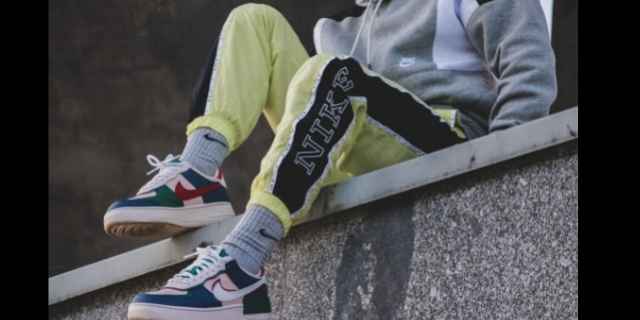 There is a handful of American sevens players who can garner high-profile brand deals and sponsorship.
They tend to be the flash try-scoring wingers. In other words, Carlin Isles and Perry Baker.
However, some smaller local firms and brands like to sponsor athletes from their local areas.
Sevens players are a good fit for local sponsors because they participate in international tournaments – especially the Olympics.
This kind of sponsorship may amount to a few thousand dollars per year. But when you see what the basic pay is in the next section, you'll understand that the extra income is very welcome.
How Much Do USA Sevens Rugby Players Earn?
USA Rugby offers sevens contracts with a base pay of about $18K per year.
A small tier of senior players have contracts worth over $40K.
Players also earn about $400 in tournament fees, which can total up to an extra $5,200 per year.
Aren't these salaries a little low? Yes, and we'll discuss that in the next section.
But first, I'll address the fact that some players in the national squad don't even have a paid contract.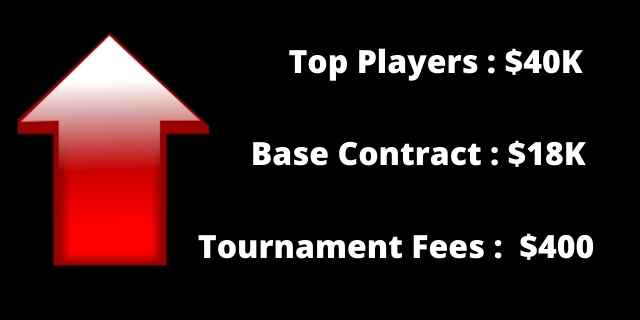 What about tournament players without full contracts?
When the USA sends men and women's squads to a World Series tournament, not every player has a sevens contract.
Some players have caught the eye in college or club tournaments and have been selected to tour internationally on a trial basis.
Although these players are basically playing on an amateur basis, they still get the tournament appearance fees.
They also get the same expenses as the professional players.
International sevens player expenses
Sevens tournaments are played at a single venue on specific weekends.
All USA players get their travel, meals, and accommodation paid while attending tournaments.
Travel and meals are also provided to training camps and sessions that precede tournaments.
The Ups And Downs Of USA Sevens Salaries
When the Olympics Committee announced that sevens rugby would be included in the 2016 tournament in Rio, many countries suddenly increased funding for their sevens program.
The United States was no different. They offered significantly improved contracts in 2015 and 2016 to allow the sevens squads to train full time.
However, once the Rio Olympics was over, things changed again. The next round of contracts saw a drop of up to 50% in pay.
Players might have reasonably expected the contracts to improve again in the run-up to the Tokyo Olympics. But then, disaster happened! USA Rugby filed for bankruptcy in early 2020.
The global pandemic hit rugby worldwide, and many Rugby Unions negotiated significantly reduced pay for players. I don't know of any other major Union that went bankrupt.
USA Rugby restructured and reformed in late 2020 and sevens players were paid in the run-up to the delayed Tokyo Olympics in 2021. However, contracts continued to be at a low base.
What does the coach think?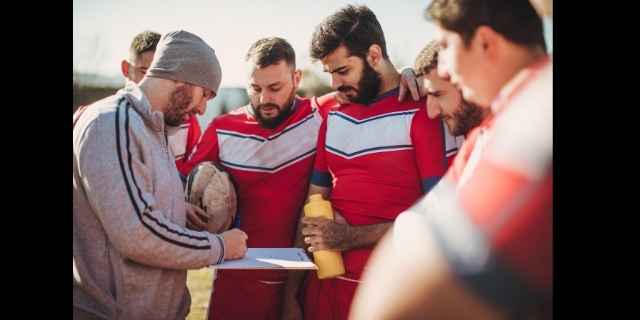 You may be thinking that I'm exaggerating (or under-egging) the low salary levels. So, let's hear it from the coach!
"You can earn as much in Walmart as you can playing for us – that's the reality."

Mike Friday, USA Sevens Coach, 2018.
How Does This Compare To Fifteens?
It's fair to say that players in the fifteen-man code of Major League Rugby aren't earning a whole lot more than their sevens counterparts.
The salaries for senior players in the MLR start at a similar level to the base pay of international sevens players. A handful of fifteens stars earn significantly more.
To get the juicy details, check out our article on how much professional fifteens players earn in Major League Rugby.
Contracts With Premier Rugby Sevens
A new domestic sevens league was launched in 2021 that attracted many of the star national players. Premier Rugby Sevens has six sets of men and women's teams competing on a touring basis.
All we know for now is that there is pay parity i.e. both men and women get the same base pay.
It's still early days for this new venture, which I hope does very well! I'll update this article when more details come to light.