There are some eye-watering high salaries reported for Springbok stars playing overseas.
But the Blitkzbok contracts for South African sevens players don't earn anywhere near those figures.
This article looks at the salaries of professional South African sevens players.
How Do Professional Sevens Players Get Paid In New Zealand?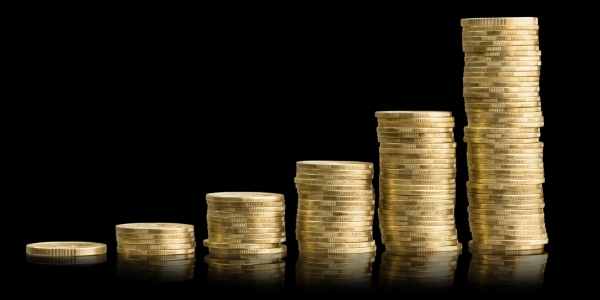 Before we look at the numbers, we should break down how professional sevens rugby players get paid in New Zealand.
A player's entire salary can be made up of several income streams:
Retainer from SARU (South African Rugby Union)
Appearance fees for international tournaments (about 14 per year)
Match fees for occasional appearances for a fifteens club or super rugby franchise
Private endorsements and sponsorships
Each player's base contract with SARU falls within one of three broad ranges that are based on experience and perceived value.
Appearance fees
Sevens tournaments are usually two-day events held at specific weekends during the annual calendar. A small number of tournaments are three-day events.
Players are paid for appearing at each international tournament through that year. That could include:
Ten tournaments that are part of the World Series
Single event: Commonwealth Games
Single event: Rugby World Cup Sevens
Single event: Olympics (every four years)
Occasional invitational tournaments
Players aren't paid the appearance bonus if they are not selected to travel due to injury or because their form has not warranted selection.
Match fees with fifteens clubs (only applies to a few players)
Some sevens players also train and play fifteens rugby, usually as wingers in the fifteens game.
The sevens program takes priority for contracted players. SARU monitors "dual" players to ensure that their training and conditioning peaks for the sevens calendar.
However, if they turn out for the occasional fifteens match, the franchise is allowed pay expenses and match appearance fees.
Private endorsements and sponsorship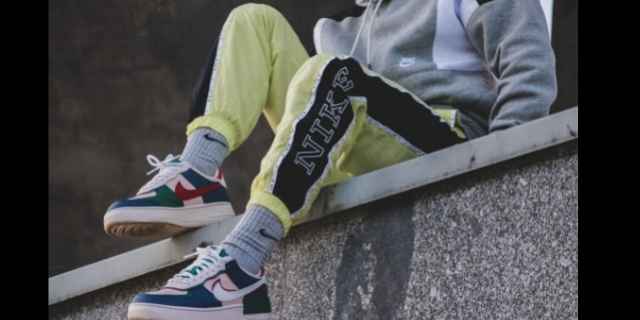 We're not talking here about the kind of endorsements that Siya Kolisi or Eben Etzebeth get!
Sevens players don't have that kind of profile.
However, players often get smaller sponsorship from local firms and brands. This may amount to a few thousand Rand per year.
How Much Do South African Sevens Rugby Players Earn?
The average contract for professional South African sevens players in the Blitzboks squad is R630 000.
A small number of marquee players earn up to R1.1 million per year.
Players on their first full sevens contract earn an entry-level salary of R190 000.
Young players who have just left school can be called into international squads, but they will not be on a full contract.
Instead, the eighteen and nineteen-year-olds are put into an academy program. The academy contract is about R120 000.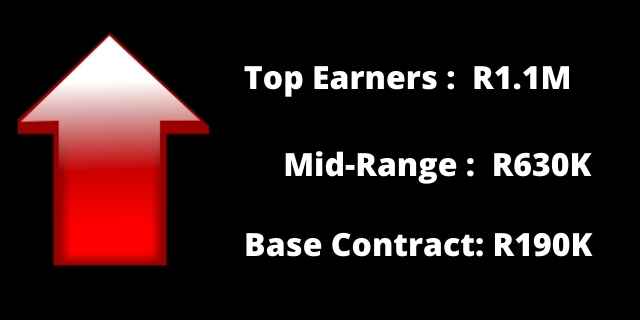 The women's squads are paid less
Some countries have moved to pay professional women sevens players the same as the men.
SARU hasn't moved to that position. There is a big disparity in the rate of male and female pay.
In general, women's sevens get under a quarter of the funding of the Blitzboks. There are also fewer contracts in the women's game.
The average contract for South African women sevens players is R221 000.
The highest female earners are paid about R264 000.
The entry-level contract for women's sevens is R185 000.
About half of the women's squad has a sevens contract. The rest of the squad is playing on an amateur basis. However, they do get their expenses.
Sevens player expenses
International sevens tournaments are played at a single venue on specific weekends.
All South African players get their travel, meals, and accommodation paid while attending international tournaments.
Travel and meals are also provided to training camps and sessions that precede tournaments.
Non-contracted players receive the same tournament bonuses as the contracted players.
How Does This Compare To Fifteens?
The average salary at a South African Super Rugby franchise is over R1 million.
If you want the full details, check out our article on how much professional fifteens players earn in South Africa.
You'll also see some jaw-dropping numbers for the Springbok stars in France and England!
How Does This Compare To Sevens In Other Countries?
If you're curious about how these salaries stack up against other countries in the Southern Hemisphere, check out the articles below. You may be surprised by the differences across the Unions: