Which English rugby player is so famous that even English football fans who don't follow rugby still know their name?
Which English player would be recognized by casual sports fans in Australia or New Zealand?
We've picked a shortlist of players that every rugby fan would know. Then we measured them on how famous they have become beyond the sport.
What Makes An English Rugby Player Famous?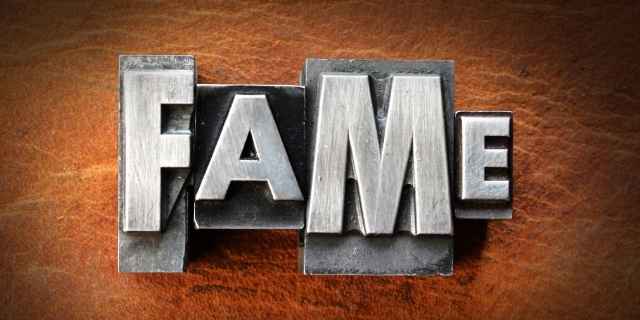 We rated English rugby players using these criteria:
Big achievements e.g. getting to a World Cup final (and maybe winning one)
Massive moments e.g. a crucial score
National and international awards e.g. "player of the year"
High profile while playing e.g. media work or controversy
High profile after playing e.g. commentary or tv career
Era when they played (the further back, the less likely to be famous now)
We'll start with the fifth most famous player and work our way up to the top. That puts our big reveal at the end of the article.
You may not agree with us, but we'll explain our reasons!
Number #5: Matt Dawson
Matt Dawson was an excellent scrumhalf who has seventy-seven appearances for England and went on three British & Irish Lions tours.
Big moment
Dawson had his first big moment on the 1997 Lions tour to South Africa. The teams had one win apiece going into the third test and that final game went down to the wire,
With minutes to go, Dawson passed the from the back of a ruck to Jeremy Guscott who kicked the drop goal to win the series.
Dawson would have another notable pass years later.
Big achievement
Like some others on our list, he is one of the select few English rugby players to have won a World Cup.
He was first choice nine for England in the 1999 World Cup when the team was disappointed to go out in the quarters.
Four years later, Dawson was still the first choice when England won the Grand Slam in 2003. Later that year, he was a vital part of the team that lifted the World Cup.
Why do we believe that Dawson is more famous than some of his teammates? Because he had massive moments in the final.
Massive moments
The scores were level in extra time in the final against Australia. Showing great courage, Dawson pulled off one of his trademark snipes.
He darted through the Wallabies' defense and ran upfield to get England well into opposition territory. Every casual sports fan in England were on their feet and roaring in support.
The role of the scrumhalf is to manage the ball at the back of the ruck and choose the moment to feed it out.
With everything on the line, Dawson gavethe perfect pass to his flyhalf who drop-kicked the winner.
TV career makes Dawson famous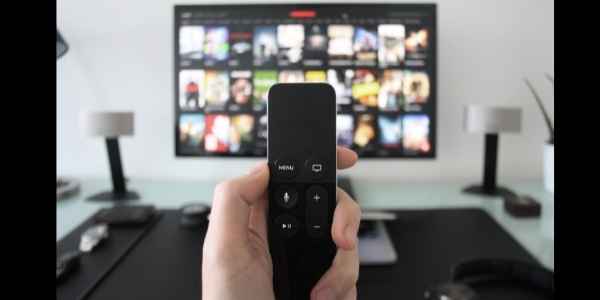 I'll admit that many casual sports fans mightn't remember exactly who passed that ball.
Matt Dawson is chiefly on our list because of his post-rugby tv career. He will be best known for his regular slot on the popular sports quiz program, "A Question Of Sport".
He also appeared on Strictly Come Dancing (coming second) and several other tv shows.
Not convinced?
Are you skeptical about our choice of Matt Dawson? Let's compare him to more recent scrumhalves.
England got to the final of the 2019 World Cup final with the excellent Ben Youngs at scrumhalf. I doubt that the general public (outside of rugby fans) would recognize him.
I had to look up who was England's scrumhalf when they lost the 2007 World Cup final against the Springboks. It was Andy Gomarsall – a fine player, but hardly a household name.
Number #4: Will Carling
Will Carling was only twenty-two when he was made captain of England. The team had been in a slump, but Carling was a crucial part of driving them to new heights.
Achievements
Carling captained England to three Grand Slams between 1991 and 1995.
We said that fame also comes from getting to a World Cup final. Carling was captain of England's run to the 1991 final against Australia.
If England had won and he'd hoisted the trophy, Carling would be further up on our list.
Headlines off the field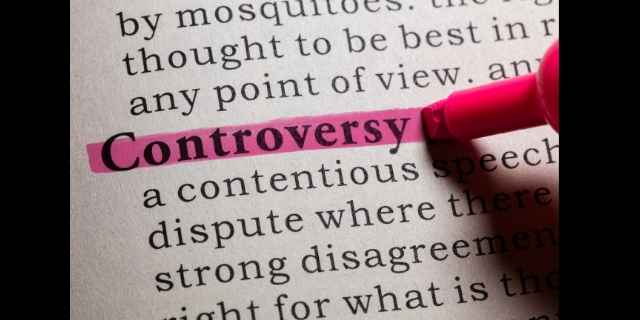 Carling was captain during England's uneasy transition from amateur to professional. There were many blazers at the RFU headquarters who weren't keen on paying players.
Carling made headlines when he gave an interview describing the RFU committee as "57 old farts".
If you shouted out that quote in a pub now, everyone over forty would know what you're talking about.
If you're a bit younger and don't remember the context: I'll tell you that Carling was promptly sacked as captain. When all of his teammates refused the captaincy, the RFU had to backtrack and reinstate him.
More headlines off the field
The more scurrilous newspapers in England only run scurrilous allegations against people that they believe are household names.
Some of the tabloids ran stories that linked Will Carling romantically with Princess Diana.
There was nothing in it. I mention it here to show how famous he was at the time.
Number #3: Owen Farrell
Owen Farrell is the only current player who makes our list.
Why do we think he is better known across England than teammates like Maro Itoje or Joe Marler?
It's mostly because Farrell is the placekicker for England. He has switched between outhalf and inside centre but remained the first choice kicker of points.
Think of the big international matches that draw the eye of the pub-goer to the big screen.
Rugby is often a mass of interchangeable bodies in scrums and mauls.
But when the place-kicker lines up for a penalty or conversion, the cameras are on him for up to a full minute.
That's why Owen Farrell is more recognizable than his teammates to casual observers of the sport.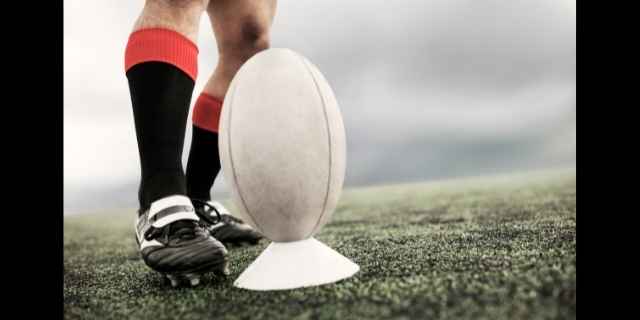 Big achievements
Owen Farrell started at inside centre in the 2019 World Cup final against South Africa.
George Ford was outhalf but Farrell was both captain and the placekicker.
I bet if you showed a picture of both young men to colleagues at work, more would recognize Farrell than Ford.
Farrell was also inside centre on the 2017 Lions tour to New Zealand. Irish flyhalf Jonathan Sexton was reportedly disappointed when the Englishman was given the kicking duties.
When the Lions lost the opening test to the All Blacks, the second test became a must-win game. The teams were on 21 points apiece with minutes to go.
Owen Farrell kicked a high-pressure penalty to win the match. He then had a flawless display from the tee in the third test and nailed every kick.
That match finished with a draw with both sides sharing the series.
Number #2: Martin Johnson
Martin Johnson was fortunate to be part of an England team that had one of the toughest packs seen in the sport.
In a team of hard-nosed gnarly forwards, Johnson was the toughest of all.
But he wasn't just a dominant enforcer on the pitch. Johnson's excellent skills put him high on our list of the greatest locks of rugby.
Big achievements
Martin Johnson captained England to 34 wins out of 39 tests.
This was England's most dominant period in the modern era.
English people who wouldn't normally watch a rugby match tuned in to see a winning team.
Johnson lived up to what they wanted an England rugby captain to be: a teak-tough heavy-browed lock forward who looked like he would bash up the opposition. And often did!
Johnson's biggest achievement was to captain England to win the 2003 Rugby World cup. He was an indomitable force throughout the tournament.
What stood Johnson apart from other tough players was his ability to remain calm under pressure and read the game.
England were in the tightest of matches as the final against Australia went into extra time. He called the plays to get the team up the field and into position for a famous drop goal.
Iconic moments
Martin Johnson walked up to the podium and accepted the World Cup trophy from an official.
He had blood on his face as he hoisted the cup high, brought it down to kiss it, and hoisted it aloft again.
That's an iconic image in English sporting history.
Most Famous English Rugby Player: Jonny Wilkinson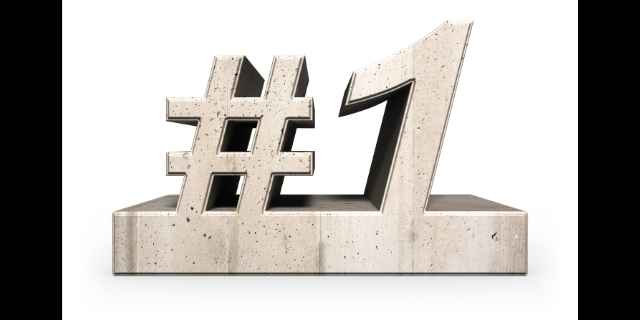 Jonny Wilkinson is our pick for the most famous English rugby player of all time.
The Newcastle man got his first cap for England when he was eighteen years old.
This gave a rugby audience a lot of years to get accustomed to his famous place-kicking stance.
Wilkinson would clasp his hands and bend at the waist as he mentally prepared to kick.
If you did an impression of this in a rugby pub, everybody would guess who it was. But what about the general public?
Wilkinson is etched in peoples' minds due to his iconic moments in the 2003 World Cup. Let's take a look at the events that led to his fame.
Achievements
In late 2002, Wilkinson was pivotal to England beating New Zealand, South Africa, and Australia.
Anticipation in the wider England sporting world rose sharply. The casual sports fans realized that this rugby team could be something special.
The last big tournament before the World Cup was the 2003 Six Nations. England remained unbeaten to take the Grand Slam.
Their World Cup campaign became a devastating march to the final as England's pack got the upper hand over their opponents.
Wilkinson kicked brilliantly for territory and kept his pack moving forward. As they eked out penalties from the opposition, Wilkinson's unerring boot drove the scoreboard forward.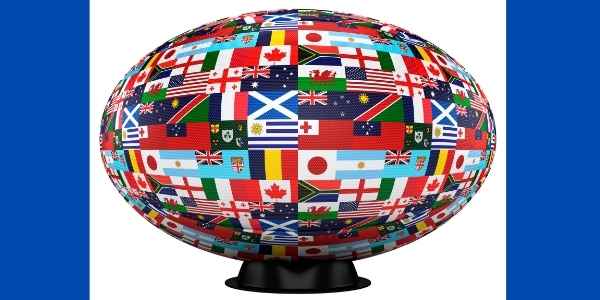 That drop goal
I've already described how England and Australia were tied with the game in extra time.
Every piece in the jigsaw has to fall into place for a successful drop goal under pressure.
The pack and the scrumhalf work together to get into a position where a drop-kick is possible.
Scrumhalf Matt Dawson and captain Martin Johnson were crucial at marshaling the forwards.
But only one player can drop the ball to his foot and kick it accurately toward the posts. It's a highly skilled action when there's no pressure.
When a match is on the line, the pressure is through the roof.
Jonny Wilkinson held his nerve when Dawson passed him the ball. He steadied his feet and nailed the drop goal that won England's only Rugby World Cup.
It's an iconic moment in English sporting history.
Advertising
Wilkinson's profile was acknowledged and raised by big brands rushing to showcase him in their advertising.
Even Guinness, that iconic Irish brand, had the Englishman in one of their big television adverts.
Boots and Gillette are other large brands that featured the flyhalf.
Awards
Wilkinson was awarded the "International Player Of The Year" by the rugby authorities. That's an award that may not get noticed by the wider public from year to year.
But here's the measure of how famous the World Cup win made Wilkinson. He was voted the BBC Sports Personality Of The Year.
That award is by the popular vote of the general public.
And what about the fabled awards from Rugby Dome when put draw up our lists of the best players at different positions? Does Wilkinson make our picks of the greatest outhalves in rugby? Check it out!