Which Australian rugby player is so famous that even Aussies who don't follow rugby still know their name?
Which Australian player would be recognized by casual sports fans in Britain or France?
We've picked a shortlist of players that every rugby fan would know. Then we measured them on how famous they are beyond the sport.
What Makes An Australian Rugby Player Famous?
We rated the players using these criteria:
Big achievements e.g. getting to a World Cup final (and maybe winning one)
Massive moments e.g. a crucial score
National and international awards e.g. "player of the year"
High profile while playing e.g. media work or controversy
High profile after playing e.g. commentary or tv career
Most Famous Australian Rugby Players In Ascending Order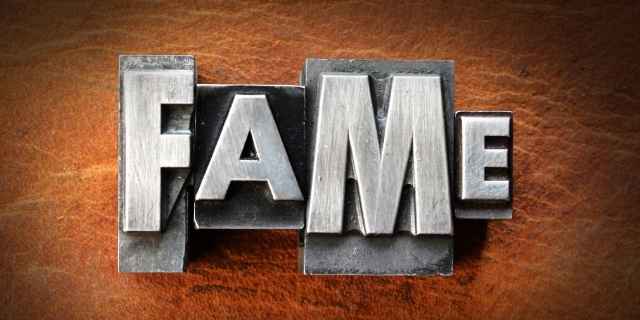 We'll start with the fifth most famous player and work our way up to the top.
You may not agree with us, but we'll explain our reasons!
Number #5: George Smith
George Smith picked up 111 caps as one of the great flankers for Australia.
When he cut his hair short, he became perhaps a little less recognizable. But for the first half of his international test matches, he sported long dreadlocks as he attacked rucks and stole opposition ball.
Although Smith departed from international rugby in 2010 (with one more stint back in the Wallabies), he is on our list partly because of his sheer longevity.
He came to Europe and was one of the best flankers in the sport for the final four years of his career.
Smith in Australia
Smith was picked by Australian journalists for a Wallaby Team Of The Decade. He was also the inaugural winner of the John Eales Medal (he would win it again).
His profile was so high in his native country that he was the cover player for the Australian edition of the Rugby 2005 video game.
But what about outside Australia? Smith makes our list because he is so well-known in the wider rugby world.
Smith abroad
Smith left Australia in 2010 to play for Toulon in France for a season.
The following year, he made headlines with a record contract with Suntory in Japan.
Smith's career could have petered out after a stint back in France, but the veteran flanker moved on to England.
Smith signed for Wasps in 2015 and proved he was still one of the greats. These are the gongs he picked up:
Club Player Of The Year – official award
Club Player Of The Year – voted by his teammates
Premiership Player Of The Year – voted by players across all Premiership clubs
He had another few clubs to go until he bowed out in 2019.
Number #4: John Eales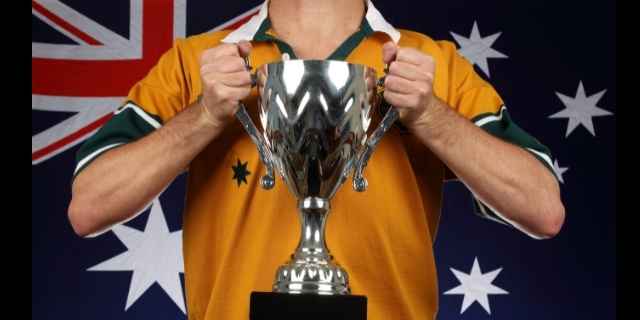 It may surprise rugby fans in Australia that John Eales isn't top of our list. If we were marking based on achievement alone, he certainly would be.
But Eales kept a low profile outside of Australia. In Europe, we don't see him commentating on international matches or writing about the current Wallabies.
I'm not sure younger rugby fans would recognize him. But ask older fans outside Australia about a giant lock who kicked goals – we'd nod and say "John Eales".
Achievements and iconic moments
Big John Eales was only twenty he was part of the team that won Australia's first World Cup.
Eight years later, he was captain when the Wallabies beat France in the 1999 World Cup final.
Eales lifting the 1991 World Cup trophy is an iconic moment in ruby and Australian sport.
But let's go back to what had fans outside Australia marveling at the Wallaby lock.
It's not that he was one of the best locks to have played the sport (check out where he figures in our list).
Eales was also the primary goal-kicker for the Wallabies. This is so unusual that people still remark upon it!
Number #3: Israel Folau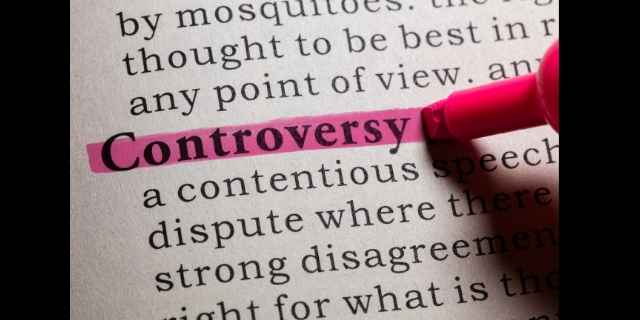 Isreal Folau looked like he was on course to be the kind of superstar that transcends the sport. Perhaps he'd become as recognizable as a Jonah Lomu.
His skillset and outrageous solo tries were widely shared as YouTube highlights across the rugby world.
British & Irish Lions tours can propel players from both sides to lasting prominence. Folau made his debut for the Wallabies when the Lions came to town in 2013.
He scored two spectacular tries in the first half. Australia lost that first test, but Folau was the new star.
Controversy off the field
There's not much point running through Folau's achievements.
Folau is a deeply religious man who delivers sermons at his local church. Some of these sermons roundly condemned people and communities that did not meet his approval.
The Australian torpedoed his own career in Rugby Union through controversial statements.
Number #2: David Campese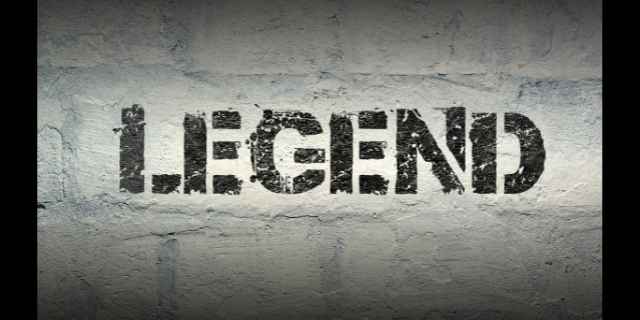 David burst onto the international rugby scene when the Wallabies embarked on a tour of Europe in 1984.
Campese sliced through the defenses of England, Ireland, Scotland, and Wales. His haul of six tries contributed to Australia winning all their matches to take a Grand Slam.
Big achievements
Campese's greatest achievement was winning the 1991 World Cup with the Wallabies.
How important was he to the team's performance? Well, he was named Player Of The Tournament.
Iconic moments
You'll find plenty of Campo highlight reels on YouTube. There is so much to savour!
Let's focus on a World Cup semi-final against New Zealand.
He scored one amazing try through a solo slalom around wrong-footed defenders. That could have been the iconic moment from the match.
But perhaps better known is his over-the-shoulder flick-pass for Tim Horan to score.
Controversy off the field
Campese is on our list of the best wingers in rugby.
There's no doubt that flair wingers get the highlight clips in rugby.
But Campese's fame was compounded by his abrasive outspoken nature off the field.
So many rugby players prefer not to rock the boat in interviews. Campo liked to jump from side to side in the boat to make the waves go higher!
His remarks could make headlines as well as his prowess on the field.
Number #1: George Gregan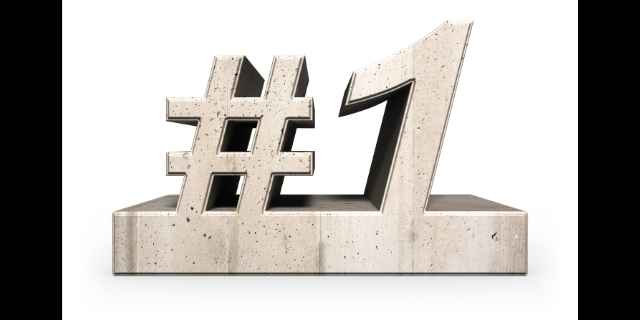 Why do we think that George Gregan is more famous than John Eales? After all, the lock has a medal named after him!
We are basing this on recognition of the players outside Australia. Older rugby fans will recognize the pictures of both players.
But Gregan has a higher profile in retirement. He is recognized by young and old fans alike.
Gregan had an iconic moment in the sport in only his fourth international cap.
He pulled off what is considered to be one of the great tackles in rugby history.
As the All Black winger Jeff Wilson was in mid-dive for a try, the much-smaller Gregan tackled him into touch. (Here's a clip!)
Achievements
In subsequent years, he was a driving force in Australia's run to win the 1999 Rugby World Cup.
Gregan was widely considered to be the best scrumhalf in the world for many years.
More iconic moments
There are few sledges on a rugby pitch that are as well known as Gregan's against the All Blacks.
Australia had the upper hand in the final minutes of the 2003 World Cup semi-final.
Gregan looked at the tired opposition forwards on the other side of a ruck and delivered the immortal chant:
Four more years, boys. Four more years.
I doubt he'll ever be forgotten in New Zealand, anyway
Post-rugby career
George Gregan has set up a coffee shop chain in the United States. But that hasn't kept him out of the eyes of the rugby world.
One of the reasons why Gregan is still well-known is he started a new part-time career as a rugby commentator and analyst.