Here is our collection of thought-provoking quotes about leadership in rugby.
It's an insight into the thoughts of great captains and great coaches on leading teams.
Leadership From Captains
Alun Wyn Jones has captained both the Welsh team and the British and Irish Lions.
The great Welsh captains from the 1970s wouldn't have used the same references (to Twitter). But they'd surely agree with his sentiments.
I don't really want followers, to be honest. That's what Twitter is for.

I want people who can make their own decisions and look after their own departments.
Rallying the team behind the posts
It takes great leadership to bring a team from the brink of losing to snatch a win.
Gavin Hastings was captain of Scotland when they were behind in the last minute of a Five Nations match against France.
The French had just scored a try, and Hastings gathered the Scots together behind the posts.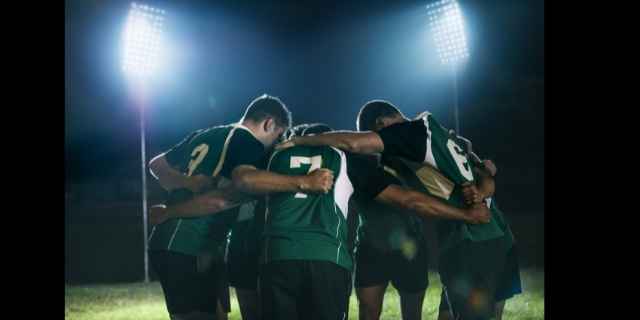 This is his account of what he said.
I pointed out that we had come so far and so close that if we didn't go back downfield and at least give ourselves a chance of winning it, we would have let ourselves down and let our supporters down.
They did exactly as he asked. And Hasting himself caught the final pass and raced over the try line for the win.
Leadership From Humility
Years after he was first capped, legendary flyhalf Dan Carter was asked what it was like to come into the All Blacks squad as a youngster.
Steve Hanson was coach at the time, and Richie McCaw was captain.
This is how Carter described the environment.
From the very start, you learn humility. There are these structures in place, like the fact that we always leave the changing room as clean as it was when we walked in.

So you'll often see the likes of Richie McCaw and the coach Steve Hanson sweeping the shed.
Leadership Groups In Rugby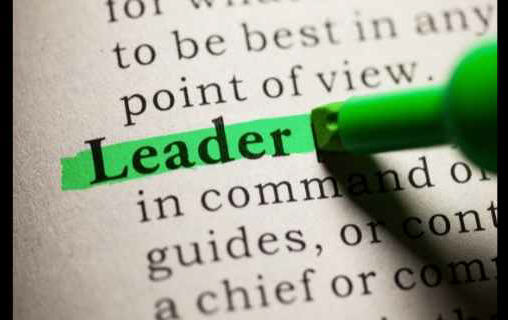 Leadership isn't about the glory days. It's about learning from the darkest days.
Our article on All Blacks quotes tracks the New Zealand sporting giants a slump of World Cup losses to attaining the holy grail.
We'll pull one quote on an innovation in team leadership.
Assistant coach Wayne Smith identified issues with the squad culture and brought in a leadership group to help the captain.
That has become standard now even in club teams but it was an innovation back in 1995.
This is how Smith describes it:
We can't just have a captain stand at the front and everyone else loafing in behind him.

We actually need some accountability and responsibility from the whole team.
Learning From Defeat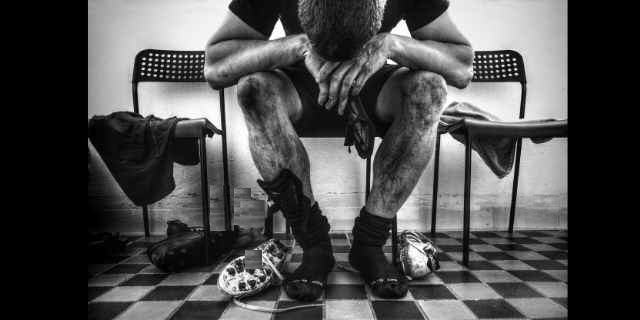 I mentioned those World Cup losses for the All Blacks. Many great players look back on their careers and say they learned more from the defeats than the victories.
This is what lock Ali Williams said about their World Cup loss to the French in 2007.
The French played better than us. Cold-heartedly they knew how to win and they won.

I think it was great for the ABs.

We learned that sometimes just playing a traditional style of All Blacks rugby is not good enough to win a tournament like this.
Of course, New Zealand went on to win the next World Cup.
Leadership And Ambition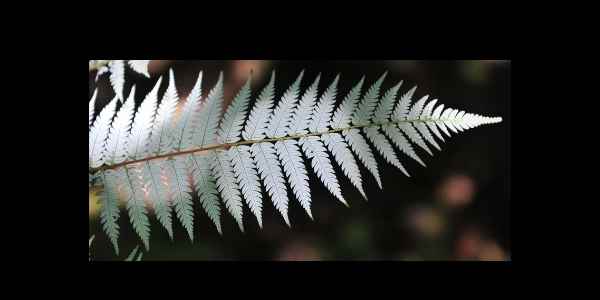 We have a full article on which countries have beaten the All Blacks. Spoiler alert: there's a rather short list of seven.
When Paul O'Connell was Ireland's captain, Ireland had only ever drawn with New Zealand in over a hundred years of history.
Many Irish rugby fans (such as myself) simply longed for one measly win against the All Blacks. Then we could die happy. That wasn't good enough for O'Connell.
For me, it wasn't about making history.

I never thought it would be something particularly special to be part of the first Ireland team to beat them.

It would be such a modest boast – like being giant-killers when really you want to be the giant.
Leadership By Example
Players don't have to be captains to be leaders. In fact, you want five or six leaders in a rugby team. They can't all be shouting at once, but they should be leading by example.
Outhalf Jonathan Sexton would captain Ireland toward the end of his career, but he played for a long time under Paul O'Connell or Rory Best.
This is what O'Connell said about the driven young player.
He encourages, criticizes, and demands more from everyone on every play. He's hard on people but it makes us so much better.

At the end of training, he was smashing into guys, trying to counter-ruck in a non-contact session.

It is so encouraging when our outhalf is on the edge like that. Everyone can follow.
Remember, this was the number ten. Any forwards in that training session would have to up their game!
Stuart Hogg on leadership
Stuart Hogg captained Scotland for several seasons. He also ran out as captain of the British and Irish Lions in a provincial match on the 2021 tour.
This is how he sees his role as a leader.
You go out there and be yourself.

I've never been the one to scream and shout and boss people around, I like to lead by the way I perform.
Running up that hill
When Michael Cheika was coaching Leinster, he decided to toughen up the city slickers by taking them on a session of hill runs in the countryside.
The entire squad, senior players down to young academy wannabes, had to do laps of several hills. Cheika kept them at it, pushing them through the pain threshold.
International winger Shane Horgan was at the tail end of his career, but he was one of the first to finish the route.
Brian O'Driscoll recounts the story in his autobiography.
He looks up and sees one of our academy players struggling on the second hill. Shaggy [Shane Horgan] has already finished but he offers to go again for another lap.

"Come on", he says. "One more. I'll do it with you."

His offer is declined.

Shaggy tells me about it later and mentally cuts the guy loose: he's done with us.
This is a tough tale that I'd show to any youngster in his early years at a club. When a senior member offers to run with you, then follow his leadership even if you have to crawl up that hill.
We can't all be leaders. Some of us have to be followers. But you have to make the conscious effort to follow.
Leadership From The Smallest Man In The Room
Bath played Leinster in a European Championship quarter-final in 2015.
You may associate Irish scrumhalf Peter Stringer with Munster, but he had moved overseas by this time.
Stringer was 5'6'' or 1.7 m and was always the smallest man on the field. But he was a fierce competitor with international respect.
Bath's coach Mike Ford asked Stringer to speak in the dressing room before the match. This is what he said:
Something or someone motivates everyone in this room.

Find that one thing that inspires you to perform and gets the best out of you.
If you're looking for more motivational sayings, check out our list of inspirational rugby quotes.
More Quotes From Coaches And Captains
Check out these articles for more great sayings.