Here is our pick of the world's ten best blindside or openside flankers since the 1970s. This article runs through their most memorable achievements and why they've made our cut.
We set some rules that immediately eliminated some great flankers:
played after 1970 (so we saw them in our lifetime)
has retired from international rugby
only two players from one country can make our list
With that out of the way, let's start at the end and work our way to the top.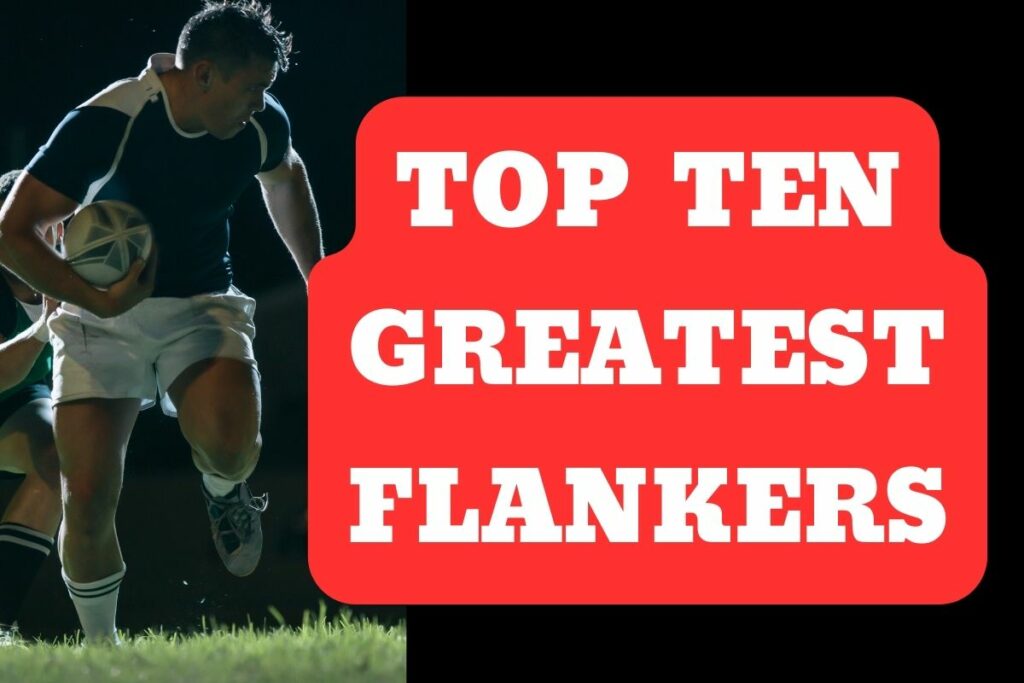 Number #10: Francois Pienaar (South Africa)
Back in 1992, South Africa emerged from rugby exile to rejoin international rugby competition.
But the Springboks struggled to catch up with their rivals in the first few years. They lost to Australia, England, France, and New Zealand in early matches.
The coaches turned for leadership to a player who hadn't yet been capped. Francois Pienaar was appointed captain and capped in 1993.
It wasn't a quick fix. But the rugby world was taken by surprise when South Africa beat the Wallabies in their opening match of the 1995 World Cup. They also impressed by overcoming a tough semi-final against France in the teeming Durban rain.
The All Blacks were huge favorites to win the tournament. Pienaar's greatest triumph was leading his team to a hard-fought win against New Zealand in the final.
Key skills and achievements
Looking back, I don't believe that Francois Pienaar was the most highly-skilled flanker of his generation. And his international career was short – from 1993 to 1996.
But Pienaar combined an extraordinary level of self-belief with a calm intelligence. And above all, he had the ability to share or transfer those qualities to his teammates.
He elevated the Springboks above just the world of rugby. Through his team winning the 1995 final, Pienaar gave us those iconic scenes of accepting the cup from Nelson Mandela.
"It was under Francois Pienaar's inspiring leadership that rugby became the pride of the entire county. Francois brought the nation together."

Nelson Mandela
Number #9: Richard Hill (England)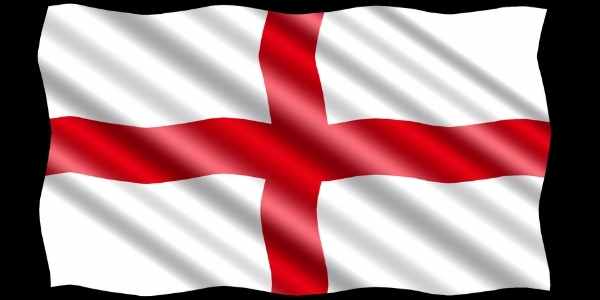 Richard Hill started out as an openside flanker and was first-choice for England in that position when he was first capped in 1997.
Hill kept rival openside Neil Back out of the England team. When Clive Woodward took over as coach, he wanted both flankers in his team. So he switched Hill over to blindside.
Key skills and achievements
Hill was a menace at opposition rucks and seemed to slow down all opposition momentum. It's a tribute to his accuracy that he never picked up a yellow card in his career.
He was an accurate and effective tackler and his passing game also made him an excellent link man.
His highest achievement was as a key part of the England back row in the 2003 World Cup final win. The feared trio of Hill at blindside, Dallaglio at 8, and Back at openside was probably England's best ever combination.
He was so valued by England's coach Clive Woodward that he's the only player that Woodward never dropped.
Aside from the World Cup, Hill also won three Six Nations and toured three times with the British and Irish Lions.
Number #8: Sean O'Brien (Ireland)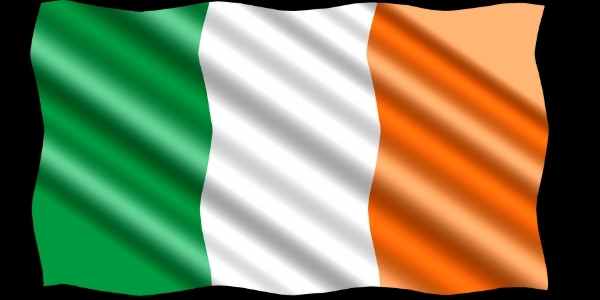 We've written a full article about Sean O'Brien as the greatest Irish flanker.
Number #7: Michael Jones (New Zealand)
Michael Jones was born in Auckland, New Zealand. Jones was of Samoan heritage and got his first international cap playing one time for Samoa in 1986.
His All Blacks career spanned from 1987 to 1998. He was first choice flanker for most of those eleven years but only played 55 times.
Some of his absences were due to injury. But Jones had deeply held religious views which made him withdraw from selection for any match played on a Sunday.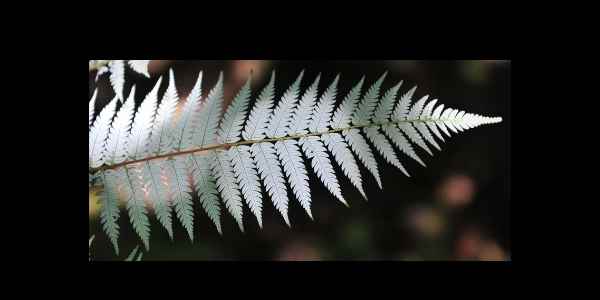 Key skills
Jones played openside for much of his career. When he lost some of his pace in the latter part, he switched to blindside.
In his heyday, Jones was a dynamic openside, tearing around the field. He has a devastating tackler who knocked opposition backward.
But perhaps his standout skill above other flankers in this list was in the lineout.
Jones was a talented basketball player at school. He brought that spring-heeled jump into rugby and soared above opposition forwards.
Achievements
In Jones's first year with the All Blacks in 1987, he went to the World Cup. He played in most matches, including their victorious final.
He wasn't selected for the 1995 World Cup because the quarter and semi-final matches were scheduled for Sundays.
Number #6: Sam Warburton (Wales)
Sam Warburton comes in at number 6 in our list but he actually played at openside.
Warburton was an outstanding flanker with many achievements. His standout skill was jackling and winning turnovers.
But his stand-out quality to make our top ten list is his leadership throughout his career.
A young Warburton was made captain of Wales at the age of 22. He became the youngest captain of the British and Irish Lions two years later in the 2013 tour to Australia.
He was capped a total of 74 times for Wales with 49 of those as captain. He has the longest tenure as captain in the storied history of Welsh rugby.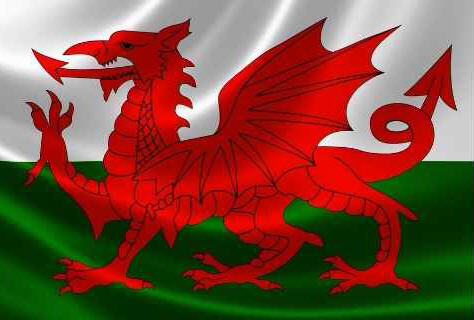 Achievements
Warburton led Wales to a Grand Slam in 2012. The following year, Wales lost their opening match at home to Ireland. They turned their fortunes around with a winning run to take the title.
Welsh supporters had longed for decades for a return to their heyday in the 1970s. Wales had now won back-to-back Six Nations titles for the first time since then.
There was little grumbling the following from the other home nations when Warburton was selected as captain of the British and Irish Lions.
Warburton played in the first two tests which saw the opponents win one match apiece. He was injured for the final decider but saw his team take victory.
Number #5: Neil Back (England)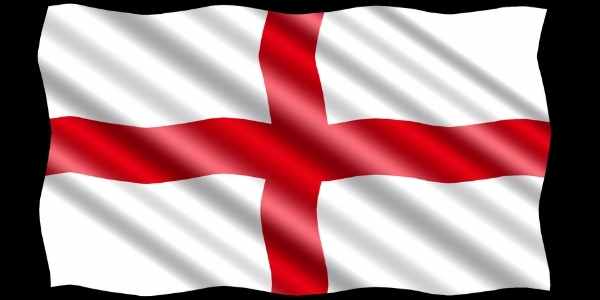 Neil Back was England's specialist openside that national coaches overlooked in his early career. The reason was that the 5'10 was supposed to be too small.
We have a full article on Neil Back as the best English flanker in recent history.
Do you think Richard Hill was a better flanker for England? It's hard to separate the two, particularly as they were so effective together (and won a World Cup).
Number #4: Juan Smith (South Africa)
We rate national importance and wider achievements very highly.
So we could have placed Francois Pienaar above Juan Smith due to the historic moment of receiving the 1995 World Cup from Nelson Mandela.
But the span of time at the top must also be a factor, and Pienaar's international career was only about three years.
In contrast, Juan Smith's Springbok career spanned from 2003 to 2014 for seventy caps.
Smith wore the number seven, but in South African fashion, he played at blindside.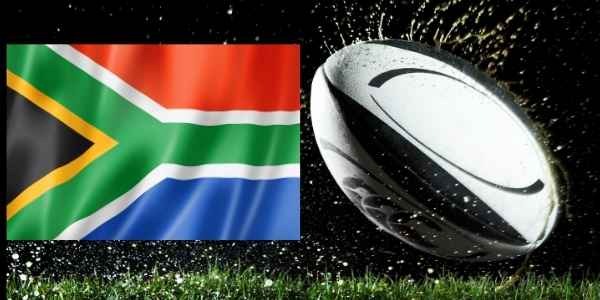 Key skills
He was a big man at 6'5'' and over 17 stone. But he was astonishingly mobile of a man of his size. He used his bulk to make bone-crunching tackles that sent the ball carrier backward for yards.
I've mentioned Smith's tackling in defense. But when Smith had the ball, he also had a ferociously effective hand-off that knocked big defenders onto their behinds.
Smith was also a great line-out jumper. Despite his weight, he had a real spring in his jump.
Achievements
Smith was a pivotal player in South Africa's successful run to the 2007 World Cup title.
He had many other highlights in a Springbok shirt but injuries plagued him in older years. Smith was out of several international tournaments due to injury.
He announced a complete break from the game in 2012. Most of us assumed he wouldn't be back. But Toulon in France came calling in 2013. It was a gamble for both parties with outstanding results.
Smith was a key part of the Toulon team that won the European Championship that season. He scored a try in the 2014 final against Saracens. And he wasn't finished yet.
The following week (France has a crazy calendar), Smith helped Toulon win the Top 14 by beating Castres in the national final.
Smith repeated his European exploits the following year when Toulon won back-to-back Heineken cups.
Number #3: Jean-Pierre Rives (France)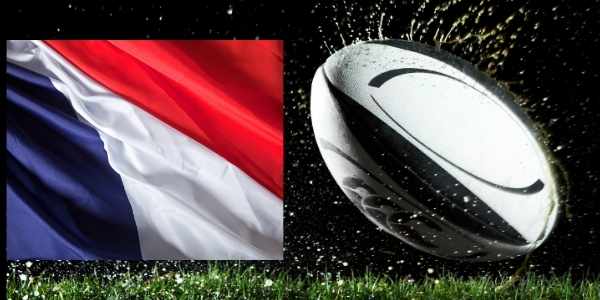 Younger readers may not remember when Jean-Pierre Rives lit up the rugby world in his pomp.
Rives is the only flanker on this list that we'll describe as a flair player. That's so very French!
He stood out for the flowing blonde hair that turned up in the right place as the key link man in flowing French play.
But Rives was also as hard as nails. He had to be because he was initially considered by many French commentators as being too small for rugby. See Neil Back on this list for comparison.
Key skills
Tough tackling and hard rucking – Rives had those qualities. But he's so high on this list because he was quite simply the best in his position in his contribution to open play.
In a time when modern rugby had become quite defensive, Rives was fully committed to the traditional French attack from anywhere on the pitch. He often initiated the play from deep.
His ball-handling skills were outstanding, with a great pass off either hand.
His anticipation was equally good, as he could pop up several times through French attacking phases. At times you'd be looking around to see if France had two blonde bombshells on the field.
Achievements
Rives was a leader on the field and was made captain in 1978.
France went on tour to New Zealand in 1979 and lost the opening test. Rives led France in an all-out attacking tour de force in the second test. Les Bleus ran in four tries in a thrilling 19-24 win.
Probably Rives greatest tournament was in 1981 when France won the Grand Slam.
Like many other flankers, he had to retire early due to injuries. Unlike most other flankers, Rives exchanged a rugby ball for a sculpting knife to become an artist in stonework.
Number #2: George Smith (Australia)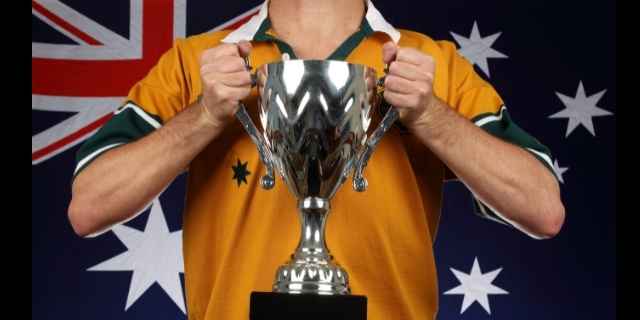 George Smith had 111 caps for Australia from 2000 to 2013 before he retired completely from international rugby.
Smith kept playing in elite club rugby for Toulouse, Wasps, and the Bristol Bears (to name a few of his many teams).
Smith started his international career as a number 8 but switched to blindside in 2003. He started all of Australia's games in the 2003 World Cup campaign that reached the final.
Key skills
By then, he was renowned for his extraordinary ability to get over the ball in the ruck. He either destroyed the opposition's momentum or came up with the ball in his own hands.
Coaches and players sat down and studied Smiths' technique to try to understand how he was so destructive in tackling and stealing ball.
He had what seemed to be a unique way of rolling his body before the completion of the tackle. This put him in the best position to subsequently attack the ruck legally.
This has become a staple part of top flanker play now (although the rules have changed to stop flankers from being so destructive).
Longevity
Many flankers on this list had to retire with injuries due to the abrasive nature of the role.
When Smith burst onto the scene, he was given his first international cap in the same year as his professional club debut.
Smith's playing career lasted for over an astonishing twenty years. This is part of the reasons we've rated him as number two on our list.
Number #1: Ritchie McCaw (New Zealand)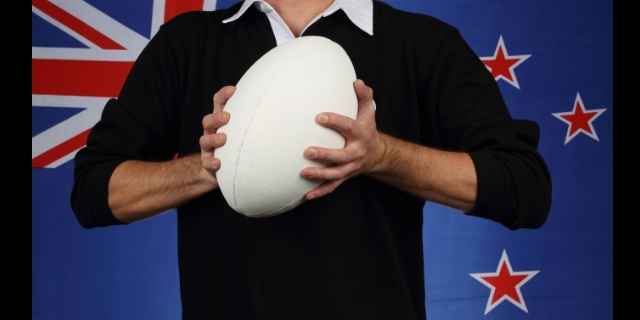 Flanker is one of the few positions that the rugby world will mostly be unanimous in the choice for best player of all time.
Ritchie McCaw went on tour with the All Blacks to Argentina, Ireland, and Scotland when he was twenty years old. He played in every match and stood out through his anticipation of play and his athleticism.
The rugby world sat up and took notice.
But there have been plenty of young All Blacks who catch the eye in a stellar opening season and get overtaken by the next cab off the rank. McCaw turned out to be the real deal.
Key skills
McCaw was a great all-rounder. But if I had to pick two standout skills, it would be his disruption at the breakdown and his linking in open play.
His compatriot, Michael Jones, was a superior line-out operator. And there are other players on the list, like Dusatoir, who were even more athletic.
But McCaw is in the running for greatest rugby player in any position due to his leadership qualities.
Leadership
He went through hardships in his playing career, namely losses in the 2003 and 2007 World Cup. Great leaders simply learn from adversity and get stronger.
McCaw was pivotal in the All Blacks run to the 2011 World Cup title. He played most of the tournament with a bolt holding a broken foot together.
He grimaced through the tight final against France and willed his team to hold out for the win.
He and his team kicked things up a gear four years later to retain their World Cup title in 2015.
So, we've rated McCaw as the greatest flanker but he's not the only Kiwi to be the best player in the world in their position.
Where does McCaw rank amongst his fellow New Zealanders? Check out our article on the greatest All Blacks of the modern era.
Great Flankers Who Missed Our Top Ten
We only selected from flankers that played since 1970. This ruled out legends of the game like New Zealand's Dave Gallagher and England's Waven Wakenfield who played in the early 20th century.
But we put Wakenfield in our list of the best five English flankers of all time, if you want to read about how he redefined the flanker role.
Irishman Fergus Slattery misses out on this cut too. You can read about his exploits in our article on the top five Irish flankers of all time.
Video Highlights
Want to see clips and highlights of some of the greatest flankers in this list? Here you go: