Substitutions weren't part of the sport of Rugby Union in the early days of the sport. The laws around substitutions have changed several times.
This article looks at when and what kind of substitutions are allowed.
How Many Substitutions Are Allowed In Rugby Union?
A maximum of eight substitutions is allowed across rugby union matches at all levels.
International and professional teams will usually name eight substitutes on their bench to take full advantage of the rules.
Domestic competitions can mandate lower numbers of subs.
The number of allowed substitutions has risen in recent years.
This is partly due to the recognition that the front row position is highly specialized, and a lack of experience can result in head and neck injuries.
Rules about the front row
Professional teams can no longer throw a flanker into the front row to replace an injured prop.
They must be able to replace both props and hooker with a substitute who is registered to play in that position.
That usually means having an entire front row replacement on the bench.
There are a handful of international-level players who can prop on both sides of the scrum. In other words, they can pack down in either the one or three position marked in this diagram: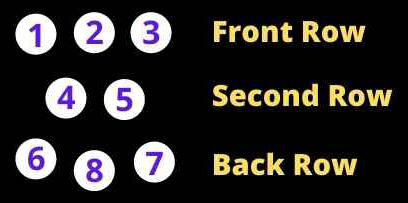 Coaches sometimes take advantage of the versatility, as it opens up a position on the bench for a substitute beyond the front row.
Andrew Porter of Ireland is one of the select few. He played loosehead prop as a schoolboy but moved over to tighthead as a professional player.
When Can Substitutions Be Made In Rugby?
When a player is injured during play, the game usually continues even if they are being treated by a physio or medical staff.
The only reason referees will stop the game is if a head injury is involved or if the injured player and attending staff are "in the way".
When are substitutions made in a rugby match?
Substitutions can only be made in rugby when the ball has gone dead and the play has stopped.
The touchline officials record the substitution and mark it as either permanent or temporary due to a blood injury.
Substitutes can only take to the pitch when the referee waves them on.
Substitutions can be made right up to the last play of the match.
You may see a coach ordering a substitution with seconds to go when they have a slim lead. This can be an attempt to disrupt the rhythm of the opposition.
Sometimes a young and inexperienced player is thrown on for the final few minutes to get a feel for a big crowd.
It's fair to say that grizzled old-timers are rarely overjoyed to be pushed on in the dying seconds of a wet and windy day!
Are rolling subs allowed in rugby?
Substituted players usually cannot return to the pitch in Rugby Union, except in limited circumstances.
However, underage matches and social competitions may allow rolling substitutions.
When Were Substitutes Introduced In Rugby?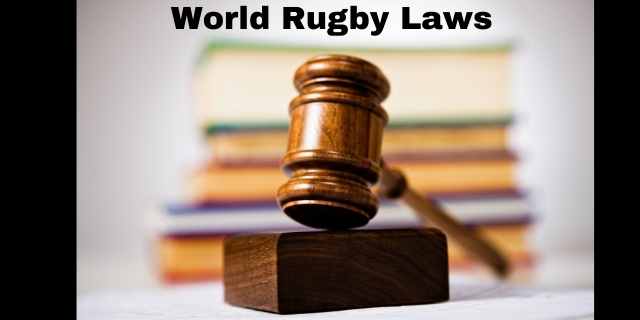 Substitutions weren't part of the original laws in Rugby Union.
We know that they were occurring in the Southern Hemisphere in the sixties, but this wasn't officially sanctioned by the international authorities.
First sanctioned substitution
The first sanctioned substitution for an injured player occurred during a British & Irish Lions tour to South Africa in 1968.
It involved two icons of the game: Welsh wizard Barry John and Irish legend Mike Gibson. Both were considered two of the best fly halves in the sport at the time.
Barry John started the first test but broke his collar bone just fifteen minutes into the game. That was the end of his tour. Mike Gibson came on to replace him.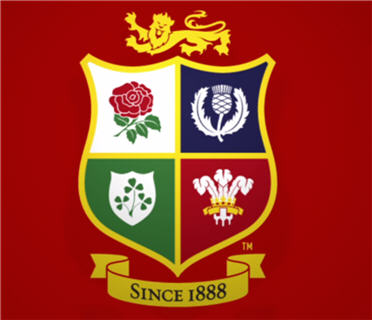 First sanctioned substitution in the Five Nations
During the Five Nations tournament the following year, the Scottish scrum half took a bad injury to his ankle.
His substitution was the first occurrence in an international match in Europe.
When were tactical substitutions allowed?
At this point, only substitutions for injury were allowe
d. Tactical replacements, as in soccer, were not part of rugby.
However, it became increasingly clear that coaches were encouraging players to feign injury to allow a tactical substitution.
So, the rugby authorities gave in to the inevitable. In 1996, they sanctioned three tactical substitutions per match.
Temporary And Permanent Substitutions
There are two types of substitutions in Rugby Union: temporary and permanent.
Temporary replacements
Temporary substitutions can occur for blood injuries or suspected concussions.
Players who are bleeding are not allowed to take part in play. Unless the backroom team can patch them up quickly on the field, the referee will order a blood substitution.
The physio and medical staff have fifteen minutes to stop the blood from flowing and let the patched-up player return to the field of play.
Once fifteen minutes have passed, the substitution becomes permanent and the player cannot return.
The rules governing suspected concussions are similar. Players must leave the field to undergo an assessment by medical staff.
If they can't pass the cognitive tests, then the substitution becomes permanent.
Permanent substitutions
If blood or concussion isn't involved, then the substitution is considered permanent. In normal circumstances, the substituted player cannot return to the field.
However, there are exceptions for front-row players.
It's common practice now for props and hookers to be substituted after fifty or sixty minutes for tactical reasons. Their replacements are expected to play out the rest of the match.
Reversing a substitution
If a replacement front row is injured, then the starting front row will come back on as a replacement. This is the only scenario when a player who has been taken off as a tactical substitution can return to the field.
You may see a rather glum look on the face of the starting prop in this situation. They're sitting on the bench, happily thinking of a juicy burger or two after a tough fifty minutes.
Having to haul themselves back onto the pitch is like getting a green salad instead!
You may be wondering what happens if the starting prop comes back on and gets injured? The answer is uncontested scrums. But that's another story.
Bloodgate: The Most Controversial Substitution Of All Time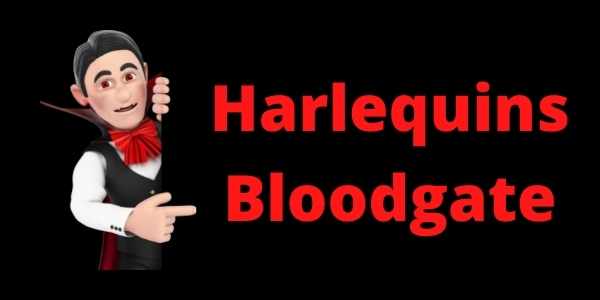 I mentioned that during the period when only injury substitutions were allowed, coaches engaged in skullduggery by making their players feign injuries.
Tactical injuries were brought into the sport in 1996 to eliminate this form of cheating.
The thing about basic injuries is that they are easy to fake. Just hobble around a bit with a convincing wince, and the opposition team's doctor (if there is one) can hardly prove there's nothing wrong.
But faking a blood injury is a different matter. It's a bit unreasonable for a coach to ask a player to bite through his tongue.
Surely a decent club would provide a handy fake blood capsule for the player to chow down on (I'm being sarcastic if you can't tell).
And that's exactly what renowned English club Harlequins did back in 2009.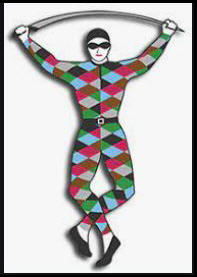 They did so in none other than a quarter-final in the elite European competition, known then as the Heineken Cup.
Why? To get a substituted player back onto the pitch.
You can read all about it in our in-depth article on Harlequins Rugby Bloodgate.
Rugby Quiz!
Think you know your rugby?

Let's see if you can match the quote to the player or coach!
Here are seven quotes. How well will you do?