If you watch plenty of rugby matches, you'll occasionally see a player trip an opponent who goes sprawling to the ground.
It's most likely when the attacking player has jinked or changed direction suddenly. The wrong-footed defender sticks out a leg as the opponent goes past him. Is this a legitimate tackle?
Is Tripping Allowed In Rugby?
Tripping an opponent is not allowed in Rugby Union.
There is a clear difference between tripping and an ankle tap with the hand, which is a legitimate tackle.
One of the laws covering dangerous play states that a player must not trip an opponent with the leg or foot.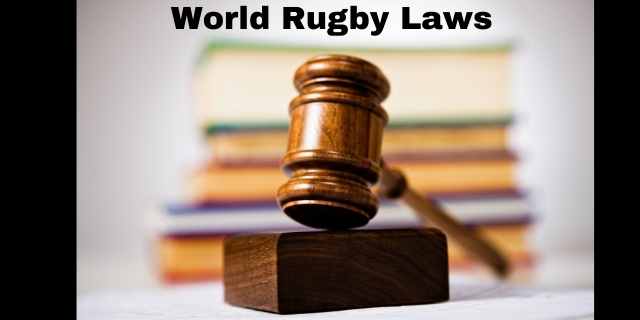 When a referee decides that a player has tripped an opponent, a penalty kick is awarded against the perpetrator.
A yellow card will likely be awarded unless the referee thinks that the trip was completely unintentional.
Even worse sanctions have been handed out for foot trips. Players have been banned from the game for weeks.
I'll show you the worst foot trip I've ever seen at the end of this article. But first, I'll show you an example that's a little less…crazy.
What's A Foot Trip In Rugby?
In this high-profile example, England are playing France in the 2015 Six Nations championship.
France have a messy line out and the ball bounces loose. French flyhalf Jules Plisson and England flanker James Haskell both rush to the ball.
A bouncing ball can wrongfoot the best of players. Both players lean in opposite directions, but Plisson has guessed correctly.
The Frenchman grabs the ball with his opponent falling the wrong way. As Haskell hits the ground, he sticks out a foot and sweeps away the legs of his opponent.
The consequence is a yellow card. The referee deemed the trip not to be intentional.
Was that fair?
Well, consider that the French player was near his own line and presenting no real attacking danger.
It's hard to believe that the Englishman was being anything other than idiotic in giving away a penalty and putting his team down a man.
And to be fair to Haskell, he was never a dirty player (in our opinion).
Why Do Players Trip In Rugby?
Foot trips are highly disliked in rugby circles. They're up there with eye gouges as being considered unsportsmanlike.
And if they're caught by the referee (as they're likely to be), players are likely to be sent off with at least a yellow card. So, why do they do it?
To be fair to the perpetrators, it's often down to instinct.
The goal of attacking players is to wrong-foot their opponents by having them lean one way while the ball carrier jinks to the other side. This can result in the defender sitting back on their haunches.
Stretching out a foot in a last-gasp attempt to stop the attacker's momentum is understandable if someone is completely new to the sport.
This reaction must be coached out of players from a young age.
Less common than it used to be
You're far less likely to see a foot trip in international or big club rugby matches in modern times. That's not because players have become angels!
The fact is that a cheeky little foot trip might go unnoticed by the referee or the assistants on the touchline.
The advent of cameras and video referees means that they are very unlikely not to be picked up in professional televised games.
Foot Trips Weren't Always Mentioned In The Laws
Foot trips have always been deemed illegal in rugby. However, it's only relatively recently that they were explicitly mentioned in the Laws of Rugby.
The laws stated that players can't kick opponents. Perhaps that wasn't considered strong enough, as tripping isn't exactly the same as kicking.
The laws that cover dangerous play and misconduct were extended to include this clause:
A player must not physically or verbally abuse anyone. Physical abuse includes…stamping, trampling, tripping or kicking.

World Rugby
Why Are Foot Trips Not Allowed In Rugby?
The difference between foot trips and ankle taps is that taps are made with the hand, not the foot. It's understandable to wonder why foot trips are prohibited when ankle tap tackles are allowed in rugby.
One of the main reasons is that foot trips are considered to be more likely to result in injury. The impact is bone on bone, rather than a slap by a hand to the foot.
But there's not a huge volume of examples of injuries.
The most high-profile injury I can remember was back in 2005 in a club match between French club Biarritz and English club Wasps.
International flanker Serge Betsen tripped Stuart Abbot, the Wasps center. Unfortunately, the trip left Abbot with a broken leg.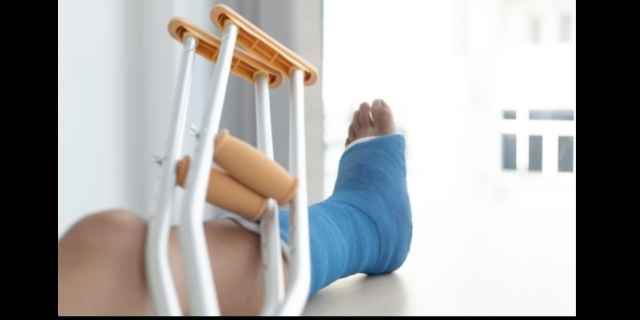 The Dumbest Foot Trip I've Ever Seen In Rugby
There are times when the players you support do something on a pitch that has you holding your head in your hands. And you've got no cause to argue with opposition supporters who are yelling for the referee to take action.
Ireland took to the field against France in the Six Nations championship in 2010. The ball bobbled loose out of a ruck, and French winger Alex Plisson scooped it up.
Ireland hooker, Jerry Flannery, was the nearest defender in green. A front-row forward against a winger? There's only going to be one winner there.
But Flannery had different ideas. Well, that's being generous. I'd question whether there was any idea at all going through the Irishman's head at the time.
Take a look for yourself.
The astonishing outcome
 What's even more astonishing was that the referee only awarded a yellow card.
After the match, a disciplinary committee judged that the player should have been sent off at the time. They raised the sanction to a six-week ban.
The referee actually consulted with the touch judge to figure out what happened (as they were called back then). This was in the days before video referees.
But the sideline official thought he saw a shoulder charge!
Somehow, the match officials missed the solid kick that Flannery delivered.
If you're wondering what happened to the unfortunate French player, he went off the pitch to get treated for a dead leg. Thankfully, it was nothing worse.
Other Illegal Tackles In Rugby
Foot trips are usually unambiguous and clearly seen, despite the example in the previous section!
The only question is whether they are unintentional (pure instinct, but that's not an excuse) or a sly professional foul.
There's another type of tackle in rugby where it can be difficult to judge if it's legal or illegal. C
heck out our article on whether a dump tackle is legal in rugby. We show examples of tackles that were penalized and tackles that were judged to be perfectly executed.
It's not always easy to tell the difference!