The IRFU, the Irish Rugby Football Union, owns Munster Rugby.
Munster earns a significant portion of its income through sponsorship details, merchandise, and season tickets.
However, the IRFU take their TV licensing income, tournament prize money, and some other revenue streams. Eventually, the IRFU redistributes part of that revenue back to the southern province.
It may seem complicated, but this article breaks it down clearly.
Munster Ownership Model
Munster operates under a typical subsidiary/parent company model with the IRFU.
Munster has a Chief Executive Officer and other officials that run the day-to-day operations of a large sports club. However, these officers ultimately report to the IRFU.
Major decisions must be cleared by the head office in Lansdowne Road, Dublin.
Legal Structure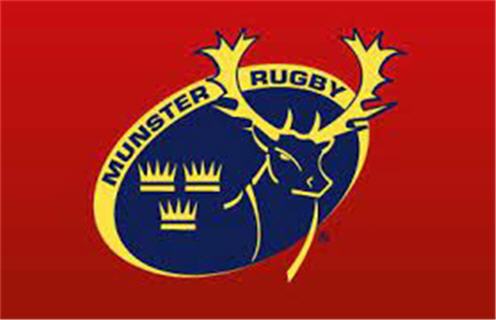 When rugby turned professional in 1996, the Irish authorities were not in favour. But they had no choice but to take action.
The IRFU formed a company in April of 1997 called "Munster Rugby Company Limited" to manage professional rugby in the southern Irish province.
If there's any doubt as to ownership, I'll tell you that the registered address of Munster's holding company is "Irish Rugby Football Union, 10-12 Lansdowne Road, Ballsbridge, Dublin 4."
How Munster And The IRFU Split Their Revenue
Munster hasn't won silverware in some years. But they generally get to the quarterfinals and semi-finals of domestic and European tournaments.
The teams that get to these final stages still get prize money. You may be surprised to learn that the IRFU gets all the prize money for results in the European Championship.
The parent company also takes a significant portion of prize money when Munster finishes in a high position in the domestic professional tournament (the URC).
The IRFU also takes all the TV licensing money when Munster matches are shown on Sky, BT Sports, Irish television, and any other TV networks.
And that's not all, folks.
The IRFU also takes half of the gate receipts for Munster's pool matches in the European Championship.
Munster played Toulouse in the quarter-final of the 2022 tournament. The IRFU got those receipts too.
If the team in red had gone further, the ERC would have picked up the gate revenue for a semi-final or final.
Munster ultimately benefits from what the IRFU takes
You may be thinking that this seems a little unfair.
However, after the IRFU has trousered this revenue, they redistribute it back to their subsidiary branches. In other words, part of Munster's annual budget comes back from the IRFU.
The downside (purely from the Munster point of view) is that they share this redistribution with three other provinces: Leinster, Ulster, and Connacht.
Wait, aren't they Munster's biggest rivals? Well, yes. But that's how Irish rugby works.
Does Munster Control Any Revenue?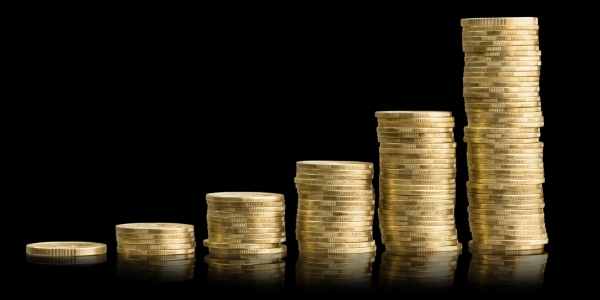 Munster keeps a portion of the gate receipts, but they also have direct control over other revenue sources.
For example, they keep all revenue from sales of season tickets.
The Munster executives are responsible for negotiating sponsorship deals, and the branch also keeps all that income.
The exclusive sponsors include a national newspaper (Irish Examiner), an airport (Shannon), and a university (Limerick).
The Munster branch also retains income from the merchandise that they sell online and at their two stadiums, Thomond Park and Musgrave Park.
They also are mandated by the IRFU to arrange specific sponsorships or salary top-ups for their top players. It's known that local businessmen contributed to some high-profile overseas signings.
You can read more in our article on how much Munster rugby players earn.
The IRFU retains oversight over Munster
Munster has control over season tickets and sponsorship, but the IRFU still sanctions the big decisions.
For example, Munster couldn't just decide to triple their season ticket pricing. The IRFU would have the final say on whether that was good for the sport in general.
Similarly, Munster must get sponsorships approved by the head office in Lansdowne Road. Any business with a shady or controversial background would be rejected.
Munster Has Joint Ownership Of Stadiums With The IRFU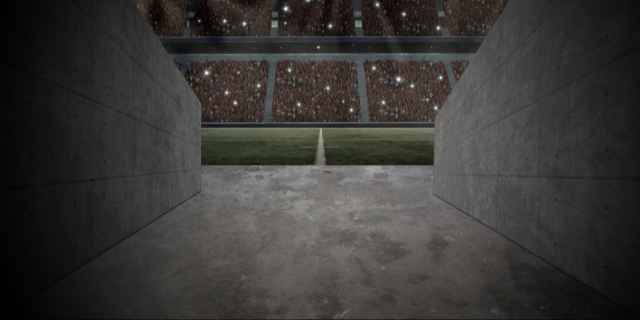 Thomond Park is owned by a separate holding company called Thomond Park Stadium Company Ltd.
This separate company has two owners: Munster Rugby Limited and the IRFU.
You may be wondering why this ownership structure is necessary when the IRFU outright owns Munster.
There seems to be some benefit with financing. Munster took a loan from the IRFU to pay for their part of the redevelopment of the stadium.
I heard someone describe it as moving numbers from between columns in the same spreadsheet. That works for me!
The Munster branch also owns a smaller stadium in Cork called Musgrave Park.
Revenue benefits
Having joint ownership of these stadiums allows Munster to earn income from food and beverage concessions.
Thomond Park is also a source of additional revenue from concerts.
But things don't always go to plan. The Munster executives had to put their hands up when a scheduling glitch meant that an Ed Sheeran concert clashed with their 2022 European quarter-final against Toulouse.
The team had to play the match in the Aviva Stadium in Dublin instead. That was a disadvantage for their local supporters, but it was also a revenue loss.
You may be thinking – doesn't the IRFU own the Aviva Stadium? Yes, but only in part.
They co-own it with the national soccer association, the FAI. Munster had to pay rent to their parent entity and the third party.
Munster Is Partly Funded By The IRFU
I haven't seen an official statement from Munster Rugby about what percentage of their income comes from the IRFU.
However, a former CEO of Leinster Rugby talked about this a few years ago and it worked out at about 21%. If you're curious, the sum from the IRFU was four million per year.
I cover this in our review of Leinster's ownership structure.
The provinces are largely treated similarly so I'd expect that Munster receive a similar annual budget.