Wasps Rugby Football Club has a turbulent history of changing owners in recent times – along with changing the club name and their home stadium (several times).
This article takes a close look at the backgrounds of the former and current owners of Wasps Rugby.
Who Owns Wasps Rugby?
Wasps rugby club is owned by Irish insurance magnate Derek Richardson, who bought a majority shareholding in 2012. Richardson moved the club to its new home stadium, the Ricoh Arena in Coventry.
Previous owners include New Zealander David Thorne, financier Steve Hayes, and music mogul Chris Wright.
The ownership changes resulted in Wasps moving from Sudbury to Loftus Road to High Wycome, and finally to Coventry. And there were quite a few stings in the tale along the way. Read on…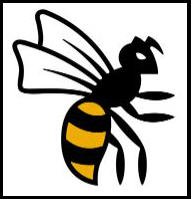 Derek Richardson, Current Wasps Rugby Owner
Derek Richardson grew up in Dublin where he played lock in schoolboy rugby.
Early days in rugby
His father Herbie was a keen supporter of Wanderers rugby club, one of the oldest amateur clubs in Ireland.
Their home ground is a stone's throw from the national rugby stadium, and Derek attended club and test matches with his dad.
Herbie Richardson had an insurance brokerage in Dublin, and Derek joined the firm when he left school. Unfortunately, Herbie died when his son was just twenty-four.
Derek Richardson took over his father's business.
Business success
The young businessman grew the family insurance firm from six employees to sixty over 14 years.
In 2000, Derek Richardson created an online insurance brokerage – the first of its kind in Ireland. The highly successful company, 123.ie,  was purchased in 2010 by British giant insurer RSA for €65 million (or £55 sterling).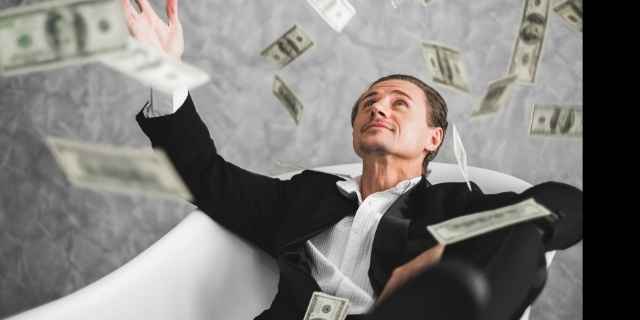 Richardson moved on to other insurance ventures after the sale.
Introduction to Wasps
Richardson had moved with his family to Monaco in 2002. However, London is a hotbed for new insurance products. So, Richardson and his family moved to Surrey in 2011 to be in close touch with the London industry.
Richardson had no connection with Wasps or any other English club. But he was a friend of a Monaco-based businessman who was attempting to build a consortium to buy Wasps from Steve Hayes.
Richardson got involved in the initial talks around the intended consortium. But the group failed to come together to finalize a purchase.
At this point, Richardson stepped up to purchase Wasps rugby club on his own.
Richardson moves Wasps to the Ricoh Arena
Wasps originated in London and were officially branded as London Wasps for years. I still call them that at times – old habits die hard.
When Richardson purchased the club, they had already moved thirty miles out of London city to a town called High Wycombe.
But the club was in serious financial difficulties and needed several cash injections from its owner.
Richardson decided that the only way for the club to succeed was to own a stadium that could bring in more income than just on match days. And acquiring or building on a London site could take ten years.
So, he arranged the move and eventual purchase of the Ricoh Arena in Coventry.
Not only is Coventry not in London, it is a small town in the English midlands! Hence why they are now branded as Wasps RFC (and no longer are London Wasps).
The advantage was that the arena already had a hotel and casino, which Richardson identified as a 24/7 income generator.
There's an old British saying of being "sent to Coventry" – which means being cast out into the wilderness. A lot of Wasps fans were unhappy at the move, but there was general recognition that the club could go under without some drastic changes.
Publicity-shy but club-involved
Some of the English Premiership club owners have a high profile. Nigel Wray of Saracens comes to mind!
But Derek Richardson keeps out of the limelight. That doesn't mean that he takes a hands-off approach to the club.
Coach Dai Young mentions how he gets regular Monday morning texts from the owner. Richardson also drops into the training grounds to talk to the staff.
David Thorne, Former Wasps Owner (Briefly)
In 2011, Wasps was owned by British businessman Steve Hayes. I'll cover Hayes in the next section. For now, I'll mention that he made it known that he wanted to sell the club in 2011.
At this point, the history of ownership becomes quite opaque. This "consortium" that I've mentioned is a convenient term to cloak the identities of the interested parties.
What we know for sure is that Hayes sold his shareholding in 2012 to one or more individuals.
The guy who put his head above the parapet at the time was New Zealand businessman David Thorne.
When I say he showed his head – I mean that he appeared in the club program to reassure the increasingly worried supporters.
As the new owner, Thorne appointed long-standing RFU executive Nick Eastwood to manage the club. The canny financier immediately started talking to Derek Richardson.
It seems that the initial idea was that Richardson would join the "consortium". But the wheels came off whatever that was, and Richardson purchased the club on his own.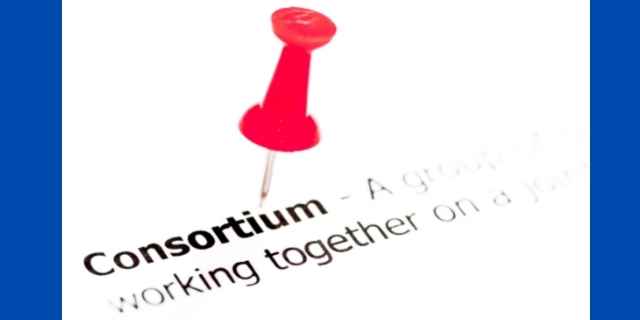 Steve Hayes, Former Owner Of Wasps Rugby
David Throne bought Wasps rugby club from Steve Hayes in 2013. So, let's take a look at Hayes and his involvement with the club. It's a story that would take a bizarre turn.
Steve Hayes started out in business as a salesman of double glazing. He started a lending company called loans.co.uk in 1997 and built it up to an eventual sale of about £100m in 2005.
A massive sports fan, Hayes bought a quarter ownership of lower-division soccer club Wycombe Wanderers in 2004.
Three years later, he bought an 11% stake in Wasps.
At the time in 2007, the major investors in Wasps were Chris Wright and John O'Connell. I'll cover the two businessmen later.
Hayes and his two co-investors ran the club for a short while. But Hayes believed that the club's direction was better served by a single owner.
He bought out Wright and O'Connell's shares to become the majority owner of the club in 2008.
The move to High Wycombe
I mentioned in the previous section that Derek Richardson moved Wasps from High Wycombe to Coventry.
But how did the former London club end up in the small town of High Wycombe?
Steve Hayes owned a significant stake in the local Wycombe soccer club, and became managing director when that club floated as a PLC.
By the way, a small soccer club floating on the stock exchange didn't go well – but that's another story for a different website.
Hayes moved the club temporarily to play home games in High Wycombe.
Hayes' vision was to build a new sports arena at an aerodrome in the town. The stadium would house both the soccer club and the rugby club. Ultimately, the local council refused to back his plans.
With his plans blocked, Hayes wanted out of Wasps rugby club. He put the club up for sale in 2011.
Welcome to Crazy Town
The story of Wasps rugby club has taken some odd twists and turns, including the shadowy "consortium" that did or didn't buy the club in 2012.
But there's nothing so crazy as what happened to the unfortunate Steve Hayes as he was trying to negotiate the sale of the club.
In 2012, the home of Steve Hayes was raided at dawn by the Metropolitan Police.
He and fourteen other suspects were arrested on suspicion of computer hacking. Hayes' name was leaked to the press, which made his life (and the sale of the club) very difficult.
In 2015, all charges were dropped by the Crown Prosecution Service. The authorities haven't explained why the process dragged out so long.
Chris Wright, Former Owner Of Wasps Rugby Club
What do Blondie, Sinead O'Connor, Spandau Ballet, and Jethro Tull have in common? No, not just with each other…with London Wasps?
Meet Chris Wright, music mogul and businessman.
Chris Wright started managing bands and putting on gigs as a student at Manchester University in the 1960s. He partnered up with a friend called Terry Ellis to form music company Chrysalis (Chris + Ellis, get it?)
The company managed the music careers of an eclectic collection of singers and bands. Wright bought out his friend Terry along the way.
The company floated in 1985, and it ultimately sold to corporate giant EMI in 1990.
Chris Wright had something in common with Steve Hayes. They loved both soccer and rugby.
Wright purchased ailing soccer club Queens Park Rangers (QPR) in 1995. He bought London Wasps in the same year.
This was months after rugby turned professional.
Wasps move to Loftus Road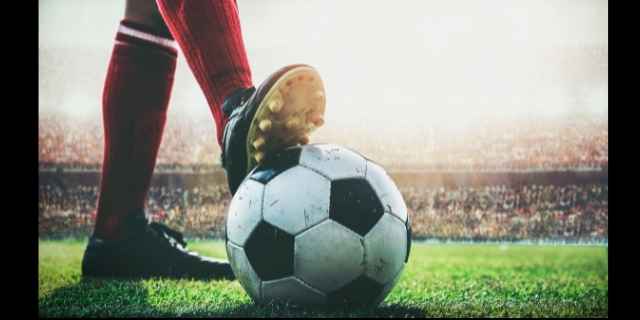 At the time, London Wasps were playing home games at a stadium in Sudbury, near Wembley.
Wright moved their first-team matches to the QPR stadium at Loftus Road. I don't think either set of fans were impressed!
But soccer fans tend to express their dissatisfaction a little more emphatically (and criminally?) than rugby fans. Queens Park Rangers were going through an unsuccessful period and fans looked for someone to blame.
By 2001, Wright was warned that QPR fans would storm the directors' box if he attended home matches. The club would have to pay for special security, which was an extra expense they could ill afford.
A dispirited Wright got out of dodge and stood down as chairman that year. He gradually sold his shareholding in the soccer club.
Wright sells Wasps
Chris Wright stayed with Wasps for much longer.
Wright eventually sold his shareholding to Steve Hayes in 2008.
Other Premiership Club Owners
Wasps spent most of its existence as a London club, although it is now based in the English midlands. Sport retains its history, and the traditional rivals of Wasps are still London-based Harlequins.
Check out our article on the current and former owners of Harlequins rugby club. We also have an article that gives a round-up of all the England Premiership rugby club owners.