This article takes a close look at the current and former owners of Saracens Rugby Football Club.
The ownership changed in early 2022, and this article reflects the latest state of play.
Who Owns Saracens Rugby?
The majority owner of Saracens is a consortium that took control of the Premiership club and grounds in 2022.
The previous majority owner, Nigel Wray, retains a minority stake.
Nick Leslau and Dominic Silvester are former shareholders who joined the consortium. Other members include Francois Pienaar.
Francois Pienaar is the most high profile consortium member. Pienaar captained South Africa to win the 1995 Rugby World Cup.
South African business magnate Johann Rupert used to own a 50% stake in Saracens, but he sold his interest in the company to Nigel Wray in 2018.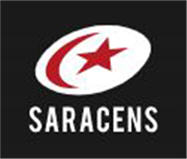 Nigel Wray, Former Owner Of Saracens
Let's start with Nigel Wray's rugby background, and then we'll move to his business career and Saracens involvement.
Rugby background
Nigel Wray went to school at Mill Hill, a private school in North London. He was a talented all-rounder in sport, playing both schoolboy rugby and cricket. He is still a big cricket fan to this day.
Wray studied economics at Bristol University and took a junior position at a merchant bank. He continued to play rugby for Mill Wall Old Boys throughout his twenties and early thirties.
A decent center, he played at county level for Hampshire.
Early business success and setbacks
Wray's father had a printing company, and the young man had an early expectation of going into the family business.
But when he graduated college, Wray joined a small merchant bank and found he had an eye for investments. The young man did well and enjoyed financial success.
In the early 1970s, Wray was making personal investments in the property market. He was buying up old houses and converting them into flats.
But then came the UK stocks and property market crash of 1973/74. Wray took a big hit with his own investments.
Spotting opportunity in the media business
The start of Nigel Wray's big success was through spotting an opportunity with a small newsletter covering foreign affairs. He purchased the Fleet Street Letter and built it up a media business in the early 1980s.
Wray and his business partners merged the print media business with television company Carlton TV. He went on to acquire several TV production companies.
Going back into the property market
Wray had been burned with property, but he was still interested in opportunities.
Now the "old school tie" comes into play. He used to chat with a younger businessman, Nick Leslau, who was living nearby. Leslau had also attended Mill Hill.
In 1986, Leslau approached him with a proposal to go big into the London property market. They became business partners, and would later become partners with Saracens. But I'll talk about Leslau in a a later section.
Here, I'll mention that the two Mill Hillians built one of Wray's companies (ChartSearch) from £8 million into a giant £1 billion enterprise. The company would eventually own a substantial portion of Oxford Street – London's legendary shopping mecca.
Wray continued to have ups and downs in property, but he generally has had more hits than misses.
What about pizza?
Wray spotted one business opportunity that only had an upside (until recent years). He noticed that the Dominos pizza franchise had a massive number of outlets in the United States, while only having a few in the United Kingdom.
He invested early in Domino's UK which subsequently took off with rapid growth. Wray has gradually sold off his shares, with the final offload in 2013 bringing him a nice windfall of £28 million.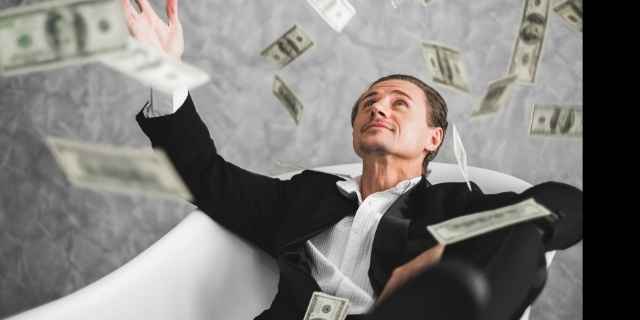 Nigel Wray is approached by Saracens
English rugby went professional in 1995. Every large amateur club was looking for investors, and Saracens Rugby Club was no different.
Saracens is a North London club, so Nigel Wray was their natural target. A North London man, an amateur rugby player, and a city financier with deep pockets!
Saracens actually asked Wray for sponsorship. Wray told the club that he wasn't interested in a hands-off sponsorship deal. Instead, he offered to invest millions in the club for a majority stake.
At the time, Saracens were at the bottom end of the league table. But they had some talented players. One such player was a young Richard Hill, who would go on to play flanker for England and win a World Cup.
A fateful club meeting
Hill wrote an autobiography at the end of his career (you can get the book here).
He describes how the players were told to assemble at a meeting in November 1995. The club directors announced that an unnamed benefactor was prepared to invest £2 million into the club and underwrite a £500K share issue.
The club members took a vote and the result was unanimous in favor.
Wray was called with the news, and the financier turned up at the bar and shook hands all round. Hill and most of the other players had never heard of the businessman.
But aside from deep pockets, Wray was a rugby man. The general consensus within the club was that this was a good combination.
Nick Leslau, Minority Owner
Nick Leslau is a member of the consortium that purchased the majority stake in 2022. He had previously owned about 20% of the club.
Like Nigel Wray, Nick Leslau also went to school at Mill Hill. But the younger man's background was less comfortable financially.
He worked part-time jobs while at school and full-time at a convenience store before he went on to college. While he was working at the local shop, financier Nigel Wray was a customer.
Property investor
The young Leslau became a chartered surveyor, but his main interest was in property investment. He approached Nigel Wray with a proposal.
The two men partnered to form a reverse takeover of Chartsearch – a company that Wray had floated on the stock exchange. I mentioned in a previous section that the two partners took this company to a massive £1 billion property enterprise.
Wray and Leslau set up several companies together. Some were wildly successful, and some tanked. But his net worth is very much in the positive.
Leslau has something in common with Tom Scott, co-owner of Leicester Tigers. Both men have donated large sums to the Conservative Party.
But Leslau announced in 2020 that he was stopping his donations. Why? Well, not because of a bleeding heart!
The property magnate was annoyed that the UK government put a temporary ban on evictions during the global pandemic.
Dominic Silvester, Minority Owner
Dominic Silvester is also a member of the consortium that purchased the club in 2022. He had formerly owned a 10% stake in Saracens.
Back in 1993, Silvester started an insurance business in Bermuda. He has grown Enstar to become a global player in insurance and reinsurance.
Although he is mostly based in Bermuda, Silvester went to school in Dublin. He attended Blackrock College, one of the big rugby-playing schools in Ireland.
Silvester keeps a lower public profile than his fellow club owners.
Johann Rupert, Former Owner of Saracens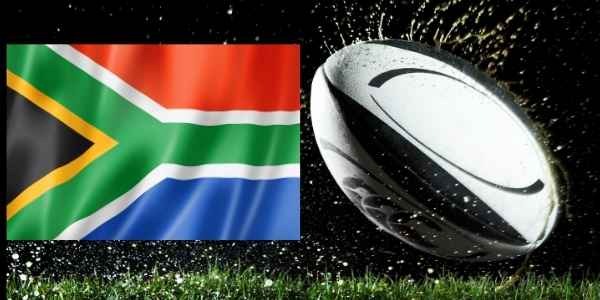 Johann Rupert is a South African businessman who inherited the family business empire. His father Anton built the multinational conglomerate that owns brands like Cartier and Mont Blanc.
Johann Rupert used to control 50% of Saracens through his investment company.
I should point out that the Saracen shares were held in the name of Caroline Rupert, wife of Johann.
Rupert's missus bought into the club in 2009 with a reputed £10 million investment.
The club had seen some successes on the field with Nigel Wray as the principal owner, but they had struggled to find a consistent run of results.
After Rupert arrived, he brought in fellow South African Brian Venter as a hard-nosed coach.
There was a shock axing of 18 players from the club (remembered as the night of the long knives). This was followed by a stream of high-class South African players joining the club.
The club embarked on a lengthy run of domestic and European trophies.
Rupert sells his ownership in Saracens
Johann Rupert sold his stake in Saracens to Nigel Wray in 2018. His publicly stated reason was that his investment company was publicly listed, and a public company shouldn't invest in a sports team.
Many rugby fans were unconvinced that this was the sole reason why he bailed.
My opinion? The RFU and the English Premiership teams have a somewhat rocky relationship. But they still agree that the overall goal for all clubs is the continued development of English rugby. And one club should not aim to be a pathway for the development of another country's talent.
Which is something that Rupert had tried to set up before he bought into Saracens.
Johann Rupert and the London Tribe
Back in 2004, Rupert was involved in an investment group that tried to set up a South African club in the English Premiership.
The idea was that most of the players would be South Africans. They figured that this new club would draw massive support from the many ex-pat South Africans living in London.
Rupert was working with fellow tycoon Wayne Huizenga, who owned the Miami Dolphins at the time.
Their consortium included Bob Skinstad, a former Springbok who had moved to London to work in sports investment.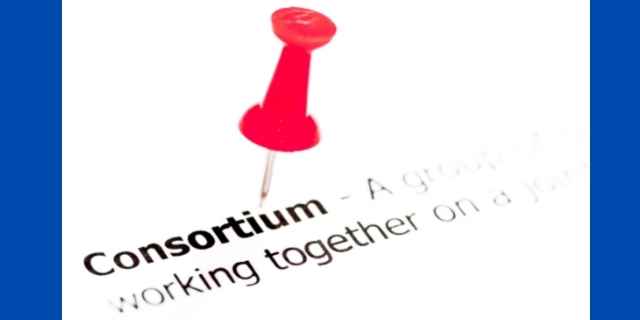 The consortium identified Loftus Road as a home stadium. Loftus Road is the grounds for football club Queens Park Rangers.
By the way, that wasn't the crazy part of this whole idea. A former owner of Wasps Rugby, Chris Wright, had moved Wasps to play at Loftus Road for a while.
It's possible that the consortium members were the only surprised people when the RFU rejected these proposals.
Rupert went on to buy Saracens, as I've already described.
And this wasn't the end of Bobby Skinstad's involvement in investing in a rugby team. Years later, the United States successfully launched a professional league.
Skinstad bought into one of the clubs and is now a co-owner of the San Diego Legion.
Other Premiership Owners
Saracens have played at different home stadiums over the years. They are now outside the city in a borough in Greater London, but they've always been considered a London club.
The London rivals include Harlequins RFC. You can check out our article on the current and former owners of Harlequins.
We also have a round-up article that covers the owners of all the England Premiership clubs