Old Glory DC is a professional rugby franchise founded in 2018 by two Washington businessmen with strong rugby backgrounds.
This article takes a close look at the business and rugby backgrounds of the Old Glory DC owners. We also review an investment in the franchise by Scottish Rugby.
Who Owns Old Glory DC?
Old Glory DC was founded by co-owners Paul Sheehy and Chris Dunlavey.
Sheehy played for the U.S. Eagles before joining the family auto business.
Dunlavey played club rugby in Washington for over 20 years while building his facilities development company.
Scottish Rugby purchased a minority stake in the franchise in 2019.
Paul Sheehy, Old Glory DC Owner
Old Glory owner, Paul Sheehy, first encountered rugby in his freshman year at Fairfield University in Connecticut.
He was intrigued at the sight of a regulation rugby pitch at the small Jesuit college. Sheehy made the college team, despite not having played at high school level.
When he completed university, he joined Washington RFC in 1985 and played for eight years with the club.
During that time, the fullback won eight Potomac Union championships with his club as well as three East Coast championships.
Sheehy also played a season in Sydney for Manly, a renowned Aussie amateur club.
World Cup Honors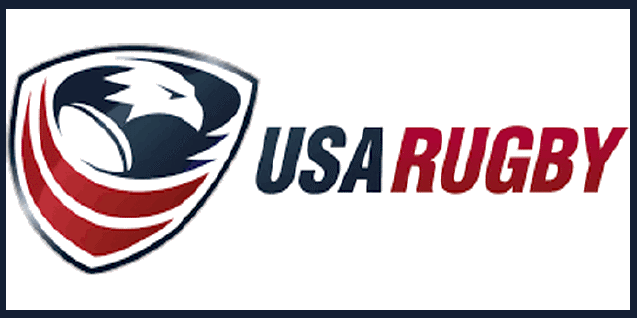 The pinnacle of Sheehy's rugby career was to go to the 1991 Rugby World Cup with the U.S. Eagles.
He was capped four times and started twice at the tournament in England. Sheehy played against the All Blacks who were defending their crown.
His opponents on that day included Sean Fitzpatrick, Michael Jones, and Graeme Bachop. As a fullback, he had to defend against the imposing figure of giant winger Inga Tuigemala.
After the World Cup, Sheehy played another couple of years with Washinton RFC. But he hung up his boots in 1993 to focus on the family business.
Business Interests
Sheehy's father, Vincent, had opened an auto dealership in 1966. Since then, Sheehy Auto Stores has grown to a current 22 dealerships and two thousand employees.
It's a family business, with Paul's brother as CEO. Paul and his sister are co-owners of the company. The business is reported to have made 1.6 billion dollars in sales in 2018.
Back Into Rugby
Like his father, Paul Sheehy went to Gonzaga High School. When the time came, so did Paul's son.
At this point, Sheehy was pulled back into rugby. He got involved in coaching at youth level and with the high school program.
He and the business have since sponsored many youth teams in the region.
Fateful Encounter
As Sheehy became more prominent in rugby coaching and administration, he was invited to join a committee preparing to host an international match in Washington.
South Africa and Wales had agreed to play a test match at RFK Stadium.
One of the other committee members was a local businessman and rugby player named Chris Dunlavey. Over 21 thousand spectators were treated to a close match that Wales edged at the death with a late try.
Although Sheehy and Dunlavey would have played against each other in local club rugby, the two men were not acquainted off the field.
Working together on this international project was the catalyst for the founding of Old Glory DC.
But before we get into the new club, let's look at Dunlavey's background.
Chris Dunlavey, Old Glory DC Owner
Chris Dunlavey never reached the rugby heights of U.S. Eagle Sheehy, but he has over thirty years of club rugby experience in Washington.
Dunlavey joined Washington Irish RFC in 1989 after completing college. His club teammates voted him as Player's Player Of The Year in 2017. And he was still playing over-35s in recent years.
Dunlavey co-founded a facilities development company, Brailsford & Dunlavey. The company builds schools, universities, government buildings, and sports complexes. They have nine offices across the United States.
One of Dunlavey's biggest projects was Nationals Park, the home ballpark of the Washington Nationals MLB franchise.
Dunlavey's business management experience, allied with his club rugby background, made him a natural choice for the committee bringing an international rugby match to Washington.
It's there that he got to know his future co-owner of Old Glory DC.
The Founding Of Old Glory DC
I've read a few accounts of how a new professional rugby franchise came about in Washington.
The consensus is that the lightbulb when on for Sheehy and Dunlavey when over 21 thousand people turned up at the international match they helped arrange.
The market proof made both men join together to pony up the funds for a Washington franchise. Each contributed a seven-figure sum to become co-owners.
I do not doubt that the catalyst for Old Glory DC was the joint efforts of the two local businessmen on the test match committee.
However, it may not have been the original inspiration for Paul Sheehy.
Rumor Has It
Back in 2017, one of the European professional leagues was looking to expand its horizons. At the time, the PRO12 league included professional clubs from Ireland, Scotland, Wales, and Italy.
The PRO12 management had arranged for two South African teams to join their league the following season. But they were also keen for a U.S. franchise.
A Texas group had put together a proposal for a Houston franchise in Europe, but it didn't pan out. Instead, a Washington venture seemed close to approval. This is what a Scottish newspaper said:
The principle backer of the new venture is Paul Sheehy, a former USA Eagles full-back who now owns and runs a large chain of car outlets.

The plan is to share a ground with the local Major League Soccer team DC United who are planning to build a brand new stadium.

The Scotsman
The Scotsman is a reputable newspaper, and they can't have pulled Paul Sheehy's name out of a hat when putting together this story.
Obviously, this European adventure didn't get off the ground.
But when Sheehy was working with Dunlavey to bring international rugby to Washington, he must already have been thinking deeply about a local professional franchise.
Scottish Rugby, Minority Owner Of Old Glory DC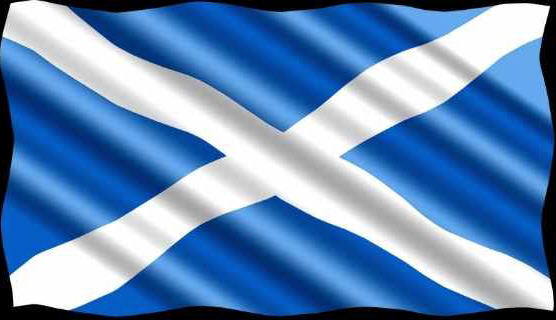 Scottish Rugby is the governing body for amateur and professional rugby union clubs in Scotland.
In 2019, Scottish Rugby purchased a minority stake in Old Glory DC. This has been reported as both 30% and 23%. But what does this mean for Old RFC?
We can look at the Scottish Union's existing investment in Stade Nicois, an amateur club in Nice, France.
The Scottish Union sent one of their up-and-coming strength and conditioning coaches to work with the French club. They also sent four players, including one of their Under 20s and a young player from the Scotland 7s team.
As Scotland only has two professional franchises, they seem to be using Stade Nicois as a development path for young coaches and players who will eventually return to Scotland.
I'm pretty sure they'll take a different approach to Old Glory DC. The U.S. franchise won't want to be developing players and coaches for the benefit of Scottish rugby.
Old Glory DC isn't the only MLR franchise with investment from an overseas Union. The Canterbury Union in New Zealand is a minority owner of Seattle Seawolves.
Other MLR Owners
We have an overview covering all the MLR franchise owners with comparative details for each franchise.
You'll also find links in the overview to detailed articles about each of the franchise owners.