The ownership of London Irish Rugby Club has changed several times in the past three decades.
This article takes a close look at current and former owners.
Who Owns London Irish?
London Irish is owned by majority shareholder Mick Crossan who led a buyout of the rugby club by a small group of businessmen in 2013. Minority shareholders include Philip Cusack and Glenn Kielty.
The three businessmen were longstanding club members before the buyout, and Kielty is a former player.
Crossan's buyout was the third ownership change for London Irish since the sport went professional. In 1997, a different group of businessmen purchased the club from its members.
Let's start with the current majority stakeholder in the club.
Mick Crossan, Majority Owner Of London Irish
Mick Crossan has been involved with London Irish since the club's amateur days of the early 1980s.
The club was going through a slump when Crossan put together a consortium to make a bid for ownership.
Early background
Crossan was born in London to Irish parents. His father was from Cavan and his mother was from Galway.
Back in the 1950s, the Crossans shared a house with the Grealishes, another Irish family. Mick's childhood friend Tony Grealish would go on to captain the Republic of Ireland's soccer team.
The two youngsters played soccer and Gaelic football with several Irish community sports clubs. Mick was a handy Gaelic footballer who was selected for the under-age representative team for London.
Business background
Mick and his brother Sean started a waste management company in 1977.
Their company, Powerday, provided waste services to industries and organizations including Arsenal and Chelsea soccer clubs.
Powerday grew to be one of the biggest waste management firms in Southern England.
Crossan's early involvement with London Irish included sponsorship through Powerday.
Mick Crossan and London Irish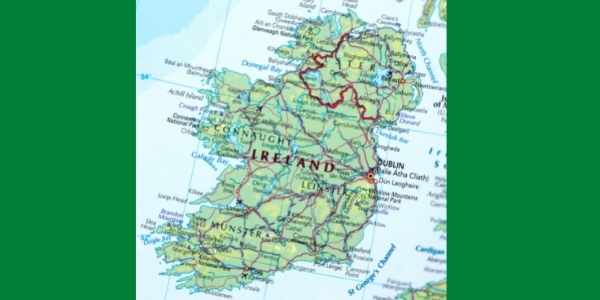 The membership base of London Irish has always included London-based businessmen of Irish descent. This Irish base has also provided financial investment since the inception of the club.
Mick Crossan joined the club in the early 1980s. Back in 2001, Crossan started providing financial support to the club's academy.
In 2013, London Irish was going through difficult times both on the pitch and financially. Crossan and a small number of club members discussed buying out the current owners group.
Crossan approached the late David Fitzgerald to run the negotiations. Fitzgerald, a Limerick-born equity investor, was the perfect choice. I'll review why in a later section.
But first, I'll address the prior owners of London Irish – there was a buyout before Crossan's turn.
1997: First Buyout Of Of London Irish Rugby Club
The sport of Rugby Union turned professional in 1996.
Like many large clubs, London Irish first formed a business entity in which hundreds of members owned the club. But they were already burdened with considerable debts.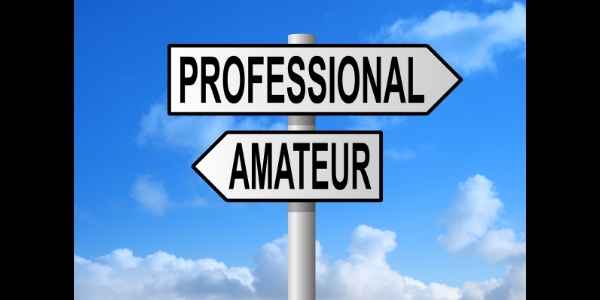 A small group of members put together a proposal to buy the club in return for clearing debt and investing in facilities.
An emergency general meeting was held for all the members in June 1997 in a conference room at Twickenham. The room voted heavily in favor of the buyout.
The group of businessmen turned the club into a private limited company, London Irish Holdings Ltd. The main shareholders included:
Kevin and Dermot Clancy, two brothers who owned one of the largest construction firms in the UK (the Clancy Group)
Geoff Read, founder of Irish beverage firm Ballygowan Water, which sold in 1993 for over $15 million
John O'Neill, former chairman of Irish mining company Silvermines
John Conlan, who founded First Leisure in 1983 which floated with a £500m valuation
John Stacpoole, a property investor
Patrick Kiely, a property investor
Most of these men were either born in Ireland or had Irish parents.
2013: Second Buyout Of London Irish Rugby Club
In the early 2010s, a small number of club members started to discuss a new buyout of the club. Mick Crossan and Phil Cusack (described later) were the main drivers.
But they were fortunate that another club man had recently returned to London. That man was the late David Fitzgerald
David Fitzgerald (deceased)
In 2013, David Fitzgerald had recently left the United Arab Emirates. He had worked there as the chief investment officer for a sovereign wealth fund. This included advising the Abu Dhabi royal family on investments.
Fitzgerald was a London Irish club man through and through. Born in Limerick, he first arrived in London in his mid-20s to work in the private equity sector.
Fitzgerald was a good back row, and he joined London Irish as a player in 1986. He was made captain of the team a few years later.
Fitzgerald continued his involvement with the club when he hung up his boots.
When London Irish became a professional club, a new amateur club hived off to give weekend warriors a home. Fitzgerald became chairman of the amateur club in 2008.
Crossan knew of Fitzgeralds' experience with takeovers and buyouts. He first asked the Limerick man to prepare a business plan. Then he asked him to run the negotiations with the existing owners.
Then, Crossan told Fitzgerald that he may as well buy into the club too! So, Fitzgerald took a minority stake in the new business entity.
Phil Cusack, Minority Owner
Phillip Cusack joined London Irish as a supporter in 1989. At about the same time, he set up Cusack Tool Supplies.
Cusack built up his private company to be a major supplier of tools and equipment across the UK.
When Mick Crossan started talking to other businessmen in the club, Cusack joined with him in the buyout.
Glenn Kielty, Minority Owner
Glenn Kielty played with London Irish in the amateur days. The Irish entrepreneur built up a property development business in the UK and East Africa.
Kielty and his wife have also donated funds to build houses and hospices across Kenya.
In 2018, Kielty was reported to own about 20% of London Irish shares.
Other Premiership Owners
London Irish is currently based in Greater London, so Harlequins can be considered to be their local rivals. We have a separate article on the owners of Harlequins Rugby.
A few years ago, Wasps were also a London club. In fact, they used to be known as London Wasps before they moved out of the city. You can read about the owners of Wasps rugby here.
You can also check out our article that covers all the premiership club owners.