Austin, Texas has one rugby team in Major League Rugby, the professional league in the USA. The outfit has a somewhat turbulent history and has gone through several owners and name changes.
Austin Gilgronis is owned by Adam Gilchrist, an Australian entrepreneur who also owns a worldwide gym franchise.
His investment company, Loyals Rugby, bought the Austin rugby club in 2020.
Financial stability is vital to the future of the Austin professional rugby team. This article runs a critical eye over the owner and his background.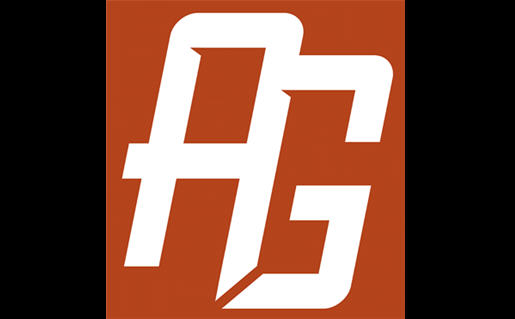 The Changing Ownership Of Austin's Professional Rugby Team
A new Austin professional rugby team was founded in 2017 for the inaugural Major League Rugby season. It sput out of a long-established amateur club called the Austin Huns – but that's another story.
The new team was known as Austin Elite. The team rebranded in 2019 under the name of Austin Herd.
The ownership team included Richard Osborn, Chris Bugge, and Thierry Daupin – former players with the Austin Huns.
Gilchrist's investment company, Loyals Rugby, purchased the club in January 2020. The announcement of new ownership included notification of a new name: Austin Gilgronis.
Adam Gilchrist's Rugby Background
Many fans worry about their favorite club being taken over by a faceless conglomerate with little knowledge of the sport and its culture.
But it's fair to say that the Austin Gilgronis owner is a rugby man. He played for Australia at under-age level: specifically for their Schoolboys team and then at Under 19s.
I took a look at the 1995 Australian Schoolboys squad. Gilchrist had some teammates who reached stellar heights with the Wallabies.
Elton Flatley steered Australia to the 2003 World Cup final as flyhalf. And Nathan Sharpe, a great lock forward, captained his country twenty times.
Adam Gilchrist – Successful Entrepreneur
One of Adam Gilchrist's early successful ventures was in self-storage. He co-founded Zippy Shell in 2007 in Australia. This company was sold as a franchise to a larger storage and removals company.
Gilchrist was involved in other businesses, but his major success story started in 2012 in the fitness industry.
Adam Gilchrist and F45 Gyms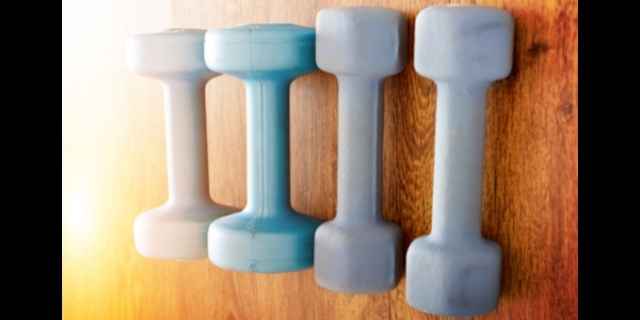 Gilchrist didn't actually start the business which would make his fortune.
His friend Rob Deutsch, an Australian equities trader, was made redundant in 2012 during the global financial crisis. Deutsch opened a gym in Sydney and asked Gilchrist to join as a business partner.
Gilchrist saw the opportunity to expand into a franchise that they named F45.
The F45 concept is a stripped back studio with a small set of fitness equipment. Gym trainers take customers through high-intensity circuit-training, timed via large TV screens.
The point is that it's not a huge fancy studio with hundreds of machines with all the bells and whistles.
I find it interesting to contrast the F45 dialed-down brand with how Gilchrist is positioning the rugby experience with Austin Gilgronis:
Fans can look forward to…a human fireball, fire spinner, fire breathers, BBQ championships, cheerleading championships, and much more.

Matt Burgess, then CEO of the Gilchrist's sports investment company
Success and Expansion Of F45
Gilchrist expanded the gym franchise across Australia but quickly looked worldwide. The first studio was opened in the United States in 2015.
They opened in the United Kingdom in 2017, while expanding rapidly in the United States.
In 2019, two investment groups took a minority stake in F45. One was FOD Capital.
The other was a little more eye-catching: none other than the equity company of Marky Mark Wahlberg. (Younger folk may only know Wahlberg as a Hollywood actor, but I remember the Funky Bunch!)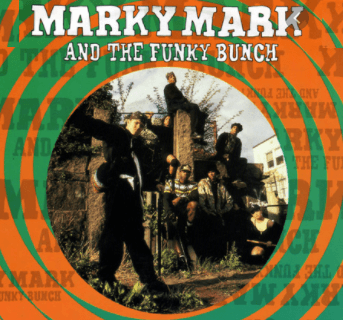 The company was gearing up for a public offering in 2020. But before we get to 2020, let's take a quick look at some property deals in Australia.
A Rather Expensive Swimming Pool
As F45 expanded to ever more success, the Gilchrists were also investing in the Australian property market. I say "the Gilchrists" because some of the paperwork is in the name of Mrs. Gilchrist.
The couple also purchased a home in Freshwater, Australia. This became a focus of local news when they also bought the three-story designer house next door. Their goal was to knock it down and turn it into a swimming pool!
The purchase price was reported as 14 million Australian dollars – which is about 10.7 million US dollars.
That's not a cheap pool! But it's the kind of spending money that a new rugby tournament likes to see knocking on the door.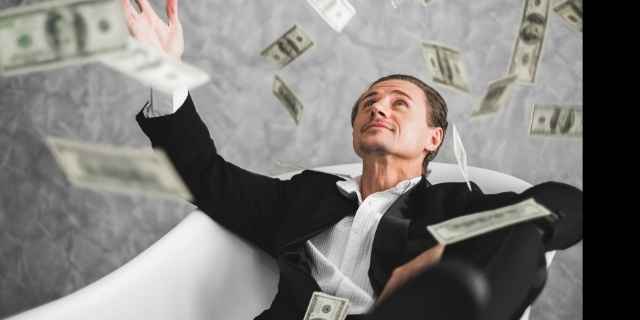 F45 Stalls Plans To Go Public
Bloomberg ran reports in January 2020 that F45 was preparing to go public in the US on the NASDAQ.
Unfortunately, the covid pandemic hit the entire gym industry worldwide. As so many gym studios had to close, the plans to go public were put on hold.
However, financial news articles were reporting in June 2020 that the company would file for an IPO within a few months.
The plan was that a public investment company, Crescent Acquisition Corp, would acquire the fitness group.
By this point, Gilchrist's co-founders had left the business. Rob Deutsch stepped away in early 2020.
In October 2020, Gilchrist announced that he was putting the IPO plans on hold indefinitely.
Despite our best efforts to finalize this transaction, we ultimately concluded that approaching the public markets at this time was not the right option for F45

CEO Adam Gilchrist, Businesswire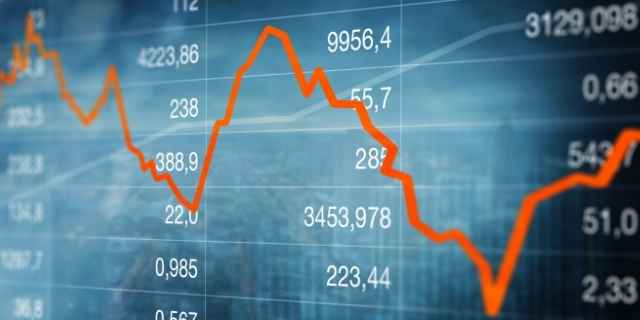 Adam Gilchrist Owns Two Teams In Major League Rugby
Adam Gilchrist doesn't just own Austin Gilgronis. His sports investment company, Loyals Rugby, also owns a Los Angeles rugby team.
This other team is called LA Giltonis, and will also play in the MLR.
Does Adam Gilchrist Have Enough Money To Own Two MLR Franchises?
The MLR Commissioner, George Killebrew, had this to say about Adam Gilchrist in 2020:
[he] is one of our strongest owners.

Not only is he financially capable to own two teams, he's also steadfast in that he loves this and he's as enthusiastic about Major League Rugby as anybody.

George Killebrew, quoted in the Guardian
The worry is that Gilchrist's main money-making business, F45, has been hit so hard by the 2020 pandemic. How much of his rugby plans were tied to successful finances in other business spheres?
Componding the problem is that both ventures – gyms and rugby – are disadvantaged by the same circumstances.
But it's too early to form an opinion on whether two franchises is too much of a stretch.
The Austin Gilgronis playing roster doesn't have the kind of international superstars in some of the other MLR franchises. But they have signed some decent players, which hopefully points to continuing investment into the club.
What Does Gilgronis Mean?
The "Gigronis" name is a portmanteau of part of owner Adam Gilchrist's surname and the negroni cocktail.
His business plan includes releasing a new brand of cocktails tied to the Austin Gigronis team name.
If you think that's the stupidest rugby club name that you've ever heard, then check out our section on Gilchrist's other team in LA.
It's fair to say that the moniker has not been greeted with wild enthusiasm by rugby supporters. Derision is not too strong a term for the general reaction.
I could link to a few Reddit threads – but you can search them out yourself!
Personally, I'm surprised that a sports league allows such a close association with alcohol. But the Austin club seems to be hedging their bets. They seem also to be running with "AGs" as their brand name.
Ownership Structure Of Austin Gilgronis
The ownership structure is a little complex, as is often the case with investment companies.
The MLR franchise is owned by Loyals LLC, which uses the brand name of Loyals Rugby. If you take a closer look, the name APAC Rugby will also pop up.
According to the Linkedin profile of the CEO of APAC Rugby in 2020, APAC owns Loyals Rugby.
Yet, according to the Linkedin about page of APAC Rugby, it "is the Asia Pacific subsidiary of Loyals Rugby".
How strange. But it doesn't really matter. The companies are pretty much the same. If you go to www.apac.rugby and www.loyalsrugby.com, you'll find that both domains point to the same site.
Not The Cricketer
Every Australian business article about the Austin Gilgronis owner has to point out that they are not referring to the Aussie cricketer of the same name.
The other Adam is legendary in the cricketing world. But he's definitely not the same guy!
Other Franchise Owners In The MLR
Check out our overview of all the Major League Rugby ownership groups, which has summaries and comparisons across the franchises.
The overview has links to detailed articles for each of the ownership groups in the MLR.
You also may be interested in our article on player salaries in the MLR.