The LA Giltinis have signed a host of exciting rugby players for the new MLR season. The roster is a fascinating blend of stardust, experience, and players breaking into the professional ranks.
Here are our tips for players to keep tracking.
Our picks in this article are spread across match-winning stars, seasoned internationals, and up-and-coming prospects for the Eagles.
Star Players At LA Giltinis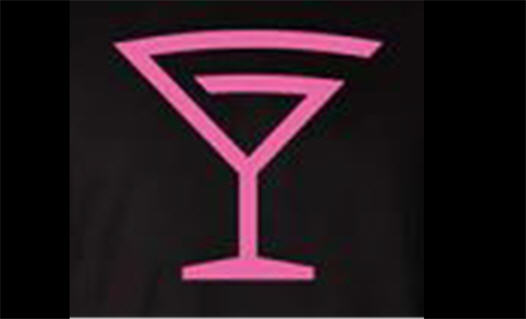 Our task was to select two stars that can win matches. These are our picks:
DTH Van Der Merwe, Canada
This Canadian winger scores tries, lots of tries. In a six-year stint with Glasgow Warriors, he scored 54 tries in 123 appearances. That is an outstanding ratio.
2014/2015 was a memorable year and a measure of how tough a competitor he is. He came back from hand surgery to score the match-winning try in a league semi-final. DTH went on to score a try in the final as Glasgow took the league title.
The winger has played 64 tests for Canada and featured in each of the last four World Cups. He's at the latter end of his career but I expect he has plenty of tries left in the tank.
David Dennis, Australia
The Australian lock was capped 18 times for the Wallabies. He also captained the Waratahs through 2014 when the Aussie club won the Super Rugby title. Unfortunately, Dennis was injured for the final.
He moved to the English team, Exeter Chiefs, and was a key part of their journey to a first Premiership league title.
Dennis went a step better in 2020. The Exeter Chiefs did the double by taking the English Premiership and the European Championship. As a leader in the pack, you can be sure that this guy knows how to win.
Interestingly, the LA Giltinis appeared to have intercepted Dennis from a move back to Australia. He had this to say in an interview in June 2020 with the Rugby Paper.
"Ultimately my heart lies in Australian rugby and part of me wants to get back there".
But he's signed a two-year contract with the LA franchise. Aussie loss is Giltinis gain.
Seasoned International Players at LA Giltinis
There are quite a few overseas players signed with the team. Here's just a few to get excited about.
Billy Meakes, Australia
Billy was capped for the Australia Sevens team before starting his professional rugby career with Gloucester, the English Premiership team.
The hard-running center returned to Australia to play for the Western Force before moving on to three seasons with the Melbourne Rebels.
Glenn Bryce, Scotland
Glenn was capped for the Scottish Sevens team and played most of his fifteens rugby with Glasgow and Edinburgh.
He's a skillful and very experienced fullback. It's clear that his most recent club, Glasgow Warriors, didn't want to lose him. The head coach had offered Glenn a new contract – but LA Giltinis won out.
Potential Eagles At LA
One of the best parts of supporting a rugby club is watching up-and-coming players on a trajectory toward national honors. Here is one pick to watch.
John Ryberg
John Ryberg joins DTH Van Der Merwe as a LA winger. He's a massive player, with various nicknames such as the "Flying Bulldozer" or just "Muscles". John is also a phenomenal try-scorer.
He started playing rugby at 21, which is relatively late for a top player. But before rugby, you can tell that he played football! He has a habit of bashing his way over the try line.
If John can round out his game a little, I do not doubt that he'll have the eye of the Eagles selectors. And there's no better wing than DTH Van Der Merwe to learn from.
Luke Carty
Luke is a young flyhalf whose older brother Jack played in the World Cup for Ireland. Their grandmother was born in New York, which makes Luke eligible to represent the USA.
Luke's father and brothers are key local figures in the long-established Buccaneers Rugby Club in the midlands of Ireland. And Luke was named Senior Player Of The Year at the club for the 2018/19 season.
The Irish Connection
Luke Carty isn't the only Irishman to rock up in LA. He's joined by a pair of brothers.
No, not these two McNultys (yes, the pic is the same guy from the Wire).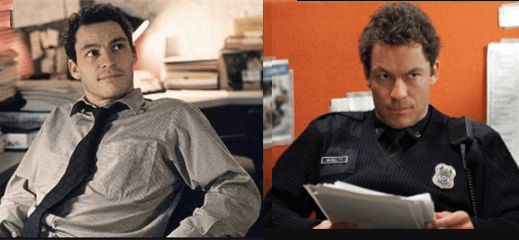 The Giltinis McNultys are two Irish lads named Harry and Sean.
Older brother Harry is the most capped Irish Sevens player. He has been a leading force with the Irish national Sevens team. It's hard to predict how he'll fare on the rugby field, as he's played little fifteens rugby in recent years. But he's a big personality and a cheery character in any team.
Sean has already played with the Free Jacks and New York. As he spent part of his childhood in New York, the young hooker is eligible on residency for the US Eagles.
Who Is Funding The LA Giltinis Franchise?
It takes plenty of money to put together an impressive playing roster. This article looks at the business background of the LA Giltinis owner.
Let's hope he can keep channelling funds into the LA club. Because the same businessman is also the owner of the Austin Gilgronis.